Brunch at a nice restaurant is the Mother's Day go-to (and for that we have a handy guide). Why not think outside the breakfast box on May 11? Turn the tables and treat Mom (a.k.a. Queen of Activity Planning) to a fun day, whether that means feasting on a Southern buffet during a gospel concert, taking her to a food-lover's museum-restaurant, or hitting the water for a brunch boat cruise.
Go gospel
It's hard not to feel uplifted by these brunch-time concerts. The Howard Theatre hosts a 1 PM show (doors open at 11:30) with a Southern brunch buffet, bottomless mimosas for $15, and music by the Harlem Gospel Choir ($35 in advance). Over in Maryland, the Janine Gilbert-Carter Quartet serenades the crowd at the Bethesda Blues & Jazz Supper Club over brunch starting at 10 ($40 tickets). The Hamilton is another great bet, but they're sold out this Sunday.
Hit the water
If Mom is the cruising kind of gal, Entertainment Cruises hosts special Mother's Day trips aboard the Odyssey and Spirit, with brunches and dinners, live music, and water views of Washington's top sites (prices and times vary). More of the active type? Consider gifting her a kayak or paddleboard trip from Boating in DC—including twilight tours and paddleboard yoga—and then take her out for a casual meal in Georgetown; Neapolitan pies at Il Canale come to mind.
Dine in the museum
There's much more to museum dining than fast food courts. The Garden Café at the National Gallery of Art is a food-lover's favorite, hosting a rotating lineup of big-name chefs who design the menu. Currently Michel Richard (Central) is behind the buffet with an a la carte lineup inspired by paintings in the French collection.
We also love the Source adjoining the Newseum, which serves a three-course Mother's Day menu and "live action stations" serving dumplings and oysters.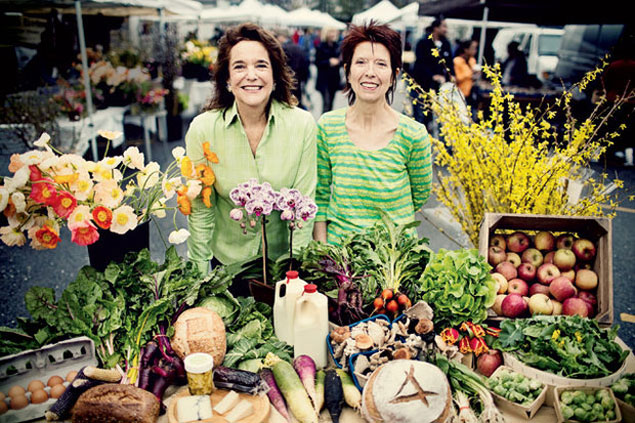 To market, to market
If mom is a foodie-shopaholic, she'll love browsing the stalls at local markets for everything from fresh spring produce to ready-to-eat goods. The Dupont Circle FreshFarm Market is the biggest in DC on Sunday. Stop at Chaia for delicious breakfast tacos made with eggs and seasonal veggies—market mushrooms, feta, and salsa rojo is a recent favorite—before heading onto Chris' Marketplace for quick-grab crab cakes for brunch, Bonaparte Breads for French pastries, and much more (see some more favorites here).
The Olney Farmers & Artists Market begins for the summer season on Mother's Day, and you'll find a number of special events, from ice cream demos to a kid's tent, in addition to the long list of food and craft vendors.
Moms also love Union Market, where you can shop for home goods at Salt & Sundry, artisanal knives from DC Sharp, and bountiful foodstuffs between eating at the likes of Rappahannock Oyster Bar, Bidwell, and more.
Get a taste of history
Mother's Day fun fact: President Woodrow Wilson instituted a nationwide observance of the holiday in 1914. The Willard InterContinental—where Wilson held meetings to plan the League of Nations—celebrates the 100th anniversary of the holiday with a special luncheon from noon to 2 ($100 adults; $40 children 12 and under; free for kids under 5) featuring Wilson's wax lookalike borrowed from Madame Tussauds DC and a photo contest.
If Mom prefers our nation's first leader, head to George Washington's Mt. Vernon estate near Alexandria. A Martha Washington impersonator and her "granddaughters" share stories with visitors, and you can treat your own matriarch to a special Mother's Day buffet from 11 to 5:45 ($29.84 adults; $14.52 children 6 to 11; free for kids under 5).
Wine, wine, and dine her
Virginia's wine country isn't far for those with wheels. Browse our recent guide, "A Vineyard for Every Taste," to determine the type of tasting Mom will like best. Many offer Mother's Day specials, including discounts and wood-fired pizzas at Barrel Oak Winery, live music at Boxwood, brunch at Breaux Vineyards, and more. The area is also full of great restaurants for a meal between tastings.