Washington Nationals owner Ted Lerner was eager to make a splash. Since relocating from Montreal in 2005, his team had been mostly moribund, a middling outfit playing to sparse crowds. Baseball was back in Washington, but only diehards cared.
It was late 2008, and the Nationals had just completed their first season in a new ballpark by the Anacostia River. To fill seats and succeed, the team needed better talent. So Lerner summoned Scott Boras, the sport's top player agent, to the owner's second home in Palm Springs.
Boras represented prize free agent Mark Teixeira, a sweet-slugging Annapolis native who had become an All-Star first baseman in Texas but wanted to play closer to home. The Yankees and Red Sox were chasing him, but the Nationals wanted in.
Lerner, the magnate of a Rockville-based real-estate empire and a self-made billionaire, made an offer reportedly north of $180 million, which would have been among the top four largest contracts in Major League Baseball history.
Boras said no.
The problem, Boras said, was that Teixeira wanted to play for a team that could win the World Series—and the Nats were, well, terrible, coming off a season in which they'd notched the worst record in baseball, losing 102 of 161 games.
Hope, though, was coming, the agent explained. Boras represented a pair of can't-miss prospects: a hard-throwing San Diego State pitcher named Stephen Strasburg and a Las Vegas high-school hitting phenom, Bryce Harper. Any team that lost enough games over the just-completed season and the next one would be rewarded with the top selections in MLB's annual player draft, picks that could be used to acquire this pair of budding superstars who were good enough, Boras insisted, to turn even the worst ball club around.
That's exactly what ended up happening.
Six years after Washington failed to land Teixeira, the Nats are World Series contenders. Strasburg and Harper are face-of-the-franchise talents, two of the most promising young players in baseball. Attendance is up at Nationals Park. The team has local and national buzz. The best seems yet to come.
And Boras? The former minor-leaguer who at age 61 has negotiated more blockbuster contracts than any other agent in baseball; who has ticked off tightfisted team executives, grumpy sportswriters, and traditionalist fans along the way; and who has been pegged impressively for both a lyrical dis by rapper Jay-Z and a Jeopardy! question, all while becoming the best-known agent in sports? He's still in the picture.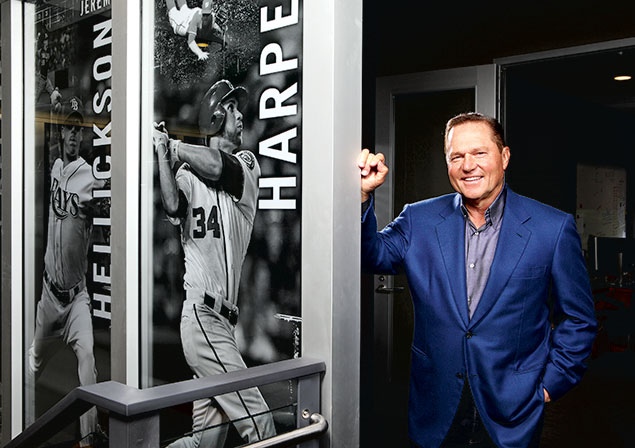 • • •
Boras negotiated baseball's first $50-million, $100-million, and $200-million contracts. But he may be best known for brokering what was then the biggest contract in sports history: a $252-million package, in 2000, for shortstop Alex Rodriguez, then with the Texas Rangers. Boras's company currently represents 135 major- and minor-league players, including All-Stars Prince Fielder and Matt Holliday, with contracts that BaseballPlayerSalaries.com estimates to be worth a combined $270.2 million for the 2014 season alone. (Boras declines to reveal his cut; the standard industry rate is around 5 percent.)
Three years ago, Columbia University sports-business professor Vince Gennaro calculated that Boras negotiated 6 percent of the 959 MLB free-agent contracts signed between 2004 and 2011—but captured 21 percent of the total dollars committed, with the average Boras client earning $25.8 million more than the average non-Boras client. Controlling for factors such as player age, marquee value, and expected performance, Gennaro also estimated that Boras himself, through sheer negotiating skill, was responsible for 39 percent of that $25.8-million premium.
Case in point: When Boras brokered a seven-year, $126-million free-agent deal between outfielder Jayson Werth and the Nats in 2010, ESPN reported that the amount surpassed every other team's offer by so much that Boras didn't bother asking anyone to match it. Shortly thereafter, a rival franchise's general manager, speaking anonymously, summed up the deal to Fox Sports in three words: "Absolutely batshit crazy."
Others simply refer to the Boras Effect. "What consistently happens is that there will be a rumor that Boras has a team that is going to give his player X amount of money, then everyone laughs," says New York Times sportswriter Benjamin Hoffman. "And then someone signs that player for that much money."
Fittingly, Boras pioneered the use of Moneyball-style analytics to cast his players in the best possible negotiating light, now a common practice in the agent industry. His company, the Boras Corporation in Newport Beach, California, and its three subsidiaries employ 80 people, many of them statisticians and analysts whose job it is to crunch the numbers Boras uses to show team owners how his clients compare favorably to past legends, why they're worth the extra millions, and how owners who are willing to spend big money can make it back and then some.
When clients are on the free-agent market, most agents will give interested suitors an informational packet containing performance numbers and projections. Boras marshals a case with the gusto and bravado you'd expect from a former litigator. When Rodriguez was a free agent in 2000, the Boras Corporation produced Alex Rodriguez: Historical Performance, a lavish 70-page book that compared the shortstop to Leonardo da Vinci and Michelangelo and cost $35,000 to publish in an edition of 100.
The rest of the Boras Corporation is staffed with a brigade of trainers to design year-round fitness plans; lawyers to prepare contract negotiations and salary-arbitration cases; psychologists to counsel players struggling through slumps or the mental grind of baseball's 162-game season; and talent scouts stationed across the country, as well as in Asia and Latin America, to find the next Strasburg or Harper, whom Boras first saw play at age 14. This one-stop shop—intended to help clients focus on their game and maximize their performance and longevity—has ballooned from the agent's one-man practice founded in 1980 and remains cutting-edge.
"If there will ever be an agent in the Hall of Fame, it's going to be Scott Boras," says former Nationals general manager Jim Bowden, now an ESPN baseball analyst. "I don't think there's an agent in the business that has a bigger database or staff or does more homework."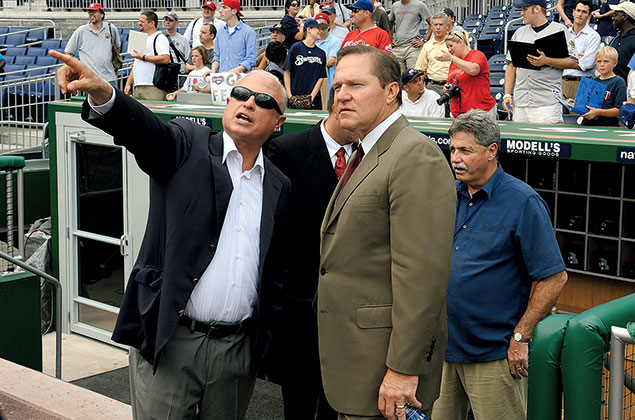 • • •
There's a widespread belief within baseball that Boras possesses uncommon pull—a sense that outside of MLB commissioner Bud Selig and the team owners themselves, Boras is one of the most powerful people in the sport: the rough equivalent of a K Street operator like Bob Barnett who wields indeterminate influence over clients and franchises alike. ESPN.com baseball writer Jerry Crasnick calls the Boras Corporation the "31st MLB franchise."
The Boras Effect began in earnest for the Nationals in 2009, when Lerner's club made Strasburg its top overall draft pick, signing the pitcher for $15.1 million—the most ever guaranteed to a drafted player. Later that year, Washington added Boras client Ivan Rodriguez, a Hall of Fame-caliber catcher at the end of his career, with a two-year, $6-million deal that some in baseball considered overpayment.
The next summer, the Nationals nabbed Harper, then 17 and being compared to basketball prodigy LeBron James, just as Boras predicted. Again, the agent negotiated a record-setting deal: $9.9 million, the most ever given to a drafted non-pitcher who had not become a free agent. Four months later, Washington added Werth.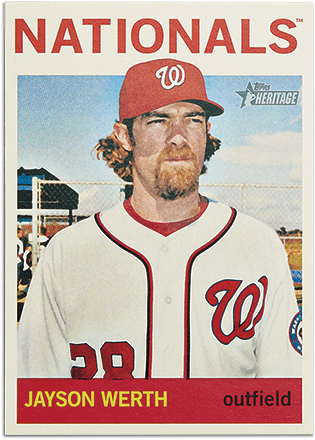 Age: 34
Position: RF
2011-17 contract value: $126M*
*$4m signing bonus, no-trade clause
14th-biggest contract at the time.
2013 stats: .318 AVG/.398 OBP/.532 SLG
In 2011, the franchise used its top three draft picks on three more Boras clients—infielder Anthony Rendon, pitcher Alex Meyer, and outfielder Brian Goodwin—and signed them for a combined $12.2 million, far more than the amount MLB recommended for players taken at their draft spots. The next year, Washington Post columnist Tom Boswell joked that the team could be introduced on opening day with "Ladies and gentlemen, your Washington Borases."
Boras wielded special influence in 2012. After Nats general manager Mike Rizzo made a controversial decision to end Strasburg's season early to protect the pitcher's surgically repaired throwing elbow, talk-radio hosts howled. Boras publicly came to Rizzo's defense and revealed that in order to fill in for Strasburg's lost time, he and Rizzo had successfully lobbied Lerner to sign pitcher Edwin Jackson, a Boras client, to a one-year deal.
Last season, Boras pumped the Nats for a $28-million deal for closer Rafael Soriano, making him baseball's highest-paid reliever. Altogether, Boras's six current Nats clients are hauling in a combined $175.6 million in salaries.
A decade ago, it was the Dodgers who were derided as the Los Angeles Borases, with eight Boras clients on their roster. Kevin Malone, the Dodgers' general manager at the time, describes Boras's relationship with management as classically Washington, and one that wouldn't be unfamiliar to lawmakers and lobbyists on Capitol Hill: an alignment of interests that leads to influence flowing in both directions.
"Scott has an agenda," Malone says. "He has a job to do and a business. He wants his players to make the most money possible. But he also wants his players to win."
• • •
Boras seems to get his way at least in part through willpower. Jerry Maguire he is not. During negotiations, Boras doesn't scream. He isn't manic. Baseball insiders consistently describe him with two words: prepared and relentless.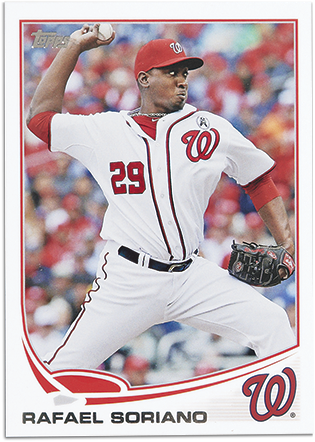 Age: 34
Position: RP
2013-14 contract value: $28M*
*plus a $14m option for 2015
Became the highest-paid reliever in baseball.
2013 stats: 43 SV/0 HLD/3.11 ERA
"At meetings, a GM might have the executive suite in the hotel—Boras has the presidential suite," says Bowden, the Nats' former GM. "He's up jogging at 5 am. You walk into the arbitration hearing and his eight guys have Armani suits and matching ties. I worked in baseball front offices for 25 years. I never met anyone looking forward to a negotiation session with Scott Boras."
When he can't get what he wants from team executives, Boras is known to go over their heads, directly lobbying owners. He's been accused of leaking to sportswriters and talking up so-called mystery teams, unnamed suitors willing to pay more than whatever pittance you're offering. (MLB rules prevent franchises from disclosing salary offers to one another, which makes this tactic effective.)
Boras has a trump card: His clients can say no. Holding out for better offers is a high-risk, high-reward strategy—wait too long and the market for a player can dry up—but more often than not, it works. Fans "never remember who you don't sign," a former American League scouting director says. "I think it's hard for the owner to walk away when they're envisioning a World Series if we get a guy and nothing if we don't. By the time you're done with Scott, you're worn out."
Do you feel relief?
"No," he says. "Not at that point. You bear down for the next one coming."
Clubs have passed over Boras clients in the draft, citing concerns about "signability," a front-office euphemism for having to pay more than you want to.
The Dodgers' Malone maintains that shunning the agent is counterproductive: "You don't want 25 percent of the best players in the game?"
• • •
Boras grew up on an 800-acre dairy farm in Elk Grove, California, outside Sacramento, driving a tractor and milking cows. The game was his escape. He attended the University of the Pacific in nearby Stockton, where he played baseball, earned an undergraduate degree in chemistry, and began a doctorate in industrial pharmacology.
Undrafted out of college, he signed with the St. Louis Cardinals. He spent four years as a good-hitting (.288 lifetime batting average), clumsy-fielding minor-leaguer ("I had terrible hands") while working on his PhD—hiding his textbooks inside men's magazines during team bus rides, he says, to avoid being dubbed a "college boy."
A series of knee surgeries forced Boras to retire from baseball at age 26. He went to law school, then worked for a Chicago firm defending drug companies against product-liability suits. In baseball circles, one of the uglier conspiracy theories about Boras is that he's a resentful washout: someone who drives hard bargains—and demands outrageous sums—in order to take revenge on the game that wrecked his knee and broke his heart.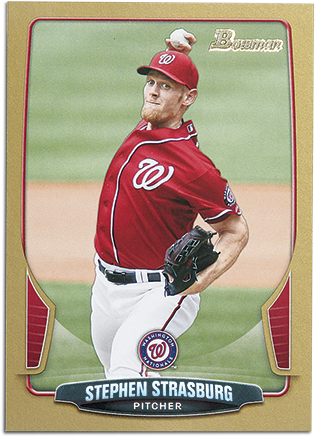 Age: 25
Position: SP
2014 contract value: $3.975M*
*Got $19.5M for 2009-13
Picked first in the 2009 draft, for more than any draftee ever.
2013 stats: 8 W/9 L/3.00 ERA
Boras scoffs at that notion. He says he lost all hope of prevailing in the majors after he saw fellow minor-leaguers Garry Templeton and Keith Hernandez up close, both of them future All-Stars. "I watched Templeton learn to switch-hit in three weeks," Boras says. "Three weeks! He was a remarkable athlete. I watched Hernandez hit a breaking ball the other way once, just drive it. It was beautiful. I realized these men were complete. Offense, defense—they could do it all."
More to the point, Boras argues, his hardball style of representation is necessary because the economics of the game have long been rigged against talents like Templeton and Hernandez, the men who put butts in seats and make the whole enterprise possible. For one thing, players good enough to make the majors aren't allowed to become free agents until they've accumulated six years on the field. Given that the average MLB career is only 5.6 years, this means that most players never get a chance to realize their true market value.
Moreover, whereas a talented young software engineer working in the free market can field competitive employment offers from Apple, Google, and Microsoft, a talented young baseball player is subject to the MLB draft. Teams have exclusive rights to sign and employ their draft picks, leaving players with scant salary leverage and a Hobson's choice: play for the team that selected them or not at all.
In 1964, University of Wisconsin two-sport star Rick Reichardt had 18 major-league teams pursuing him. He signed with the Angels for $200,000. The next season, baseball instituted a player draft and top pick Rick Monday received a $104,000 contract. Seventeen years later, top pick Shawon Dunston signed for just $135,000, less than Monday when accounting for inflation.
"The thing that really got me into this was the unfairness of the draft," Boras says. "I thought it was wrong for the game. I go back to Garry Templeton. He's an African-American kid—no representation—he walks in and they have all these techniques to sign you. It's a one-way situation. He did not get his value."
What's an appropriate value? "If revenues of the game go down, the values of the players go down," Boras says. "If revenues go up, their values go up. It's that simple."
• • •
Rafael Soriano had a problem. In 2012, he had saved 42 games as a closer for the Yankees, largely on the strength of his slider, a pitch that appears to come in straight before breaking down and across the plate diagonally. Yet with the Nationals in 2013, his earned-run average had gone up and he had blown a career-high six saves. His go-to pitch was gone.
By August of last year, Soriano was baffled. His arm felt strong, but something wasn't right. Boras, his agent, showed him some statistics: With the Yankees, Soriano threw sliders 40.1 percent of the time; opponents hit just .230 against the pitch. With the Nationals, however, he was throwing sliders just 14.6 percent of the time—and opponents were hitting .340 against them. "The numbers were unbelievable," Soriano says.
Boras screened video clips for the pitcher, contrasting his delivery in New York and in Washington. Soriano shared the video with Nationals pitching coach Steve McCatty. Both men saw it: Soriano wasn't standing tall. His pitching arm was too low. He was transferring weight off his back leg too soon. As a result, his slider was breaking early. Hitters could see it coming.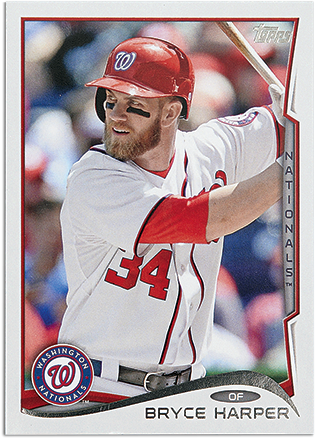 Age: 21
Position: LF
2011-15 contract value: $10.9 M*
*plus a $6.25m signing bonus
Scored more than any other drafted non-pitcher (outside free agency)
2013 stats: .274 AVG/.368 OBP/.486 SLG
Soriano made adjustments. In his next game, he struck out Miami's Logan Morrison with a late-breaking slider, helping the Nats secure a 2-1 victory over the Marlins. He didn't blow another save the rest of the 2013 season.
"I've always felt that business-wise, Scott is a hindrance—and baseball-wise, he is a help to a team," Jim Bowden, the Nats' former GM, says. "Scott wants to do everything he can to make his players the best they can be. Training, psychology, getting hitting advice, pitching advice, whatever it is. How can I provide financial planning so when they are done playing they can still have money?"
Nats infielder Danny Espinosa had to be convinced. Boras had contacted his parents and requested a meeting heading into the 2008 draft. Espinosa wasn't interested. "I had just heard what the media says negatively," he says. "I thought, 'Not the right guy for me.' " After his parents, both attorneys, forced him to meet Boras, Espinosa changed his mind.
He says he's a regular at Boras's training facility in California and has sought help from Don Carman, a former MLB pitcher who works for Boras as a sports psychologist. When Espinosa struggled and was demoted to the minor league in Syracuse last season, Carman visited him. "To have Don on speed dial is a lot of help," Espinosa says. "And Don does not talk to Scott. Everything is confidential. It's not for Scott—it's for us. "
Four years ago, Werth was playing in Philadelphia, on the verge of becoming a free agent. He had just turned 31 and knew free agency was his one shot at a life-changing contract. He felt the pressure and started the season in a slump. Boras, who knew Werth was shopping for a new agent, paid him a visit.
Boras asked him what made him good during his best seasons, then pulled out the numbers—balls hit to right centerfield, hits on two-strike pitch counts—showing where Werth was struggling. Pressing, actually. Trying to crush the baseball.
Boras told him to relax, Werth says. Be himself. Wait for the pitches he was best at hitting. Get on base and score runs.
Werth ended up batting nearly .300 that year and in the off-season signed his "absolutely batshit crazy" deal with Washington. "It made a difference," Werth says. "He's not pulling some bullshit out of the air. He deals in facts and analysis. That gives you more confidence."
Like Bowden, the New York Times' Benjamin Hoffman thinks Boras should be inducted into the Baseball Hall of Fame. He argues that Boras's free-agent megadeals and ongoing challenges to the draft have lifted both top- and bottom-end salaries across the sport.
While Boras doesn't like to discuss politics (people have joked that he's the only Democrat in Orange County), it's hard not to compare the national pastime and the nation itself. Over the last three decades, American productivity has increased dramatically as wages for the 99 percent have largely stagnated. In baseball, by contrast, total revenues have risen from $1.2 billion in 1992 to more than $7 billion in 2012. The average player salary, in part because of Boras's influence, has jumped from less than $300,000 in 1983 to nearly $3.4 million last year.
"I think people see Boras as an attachment to celebrity and wealth," Hoffman says, "but really, he is a labor organizer."
• • •
The first thing you notice is the front door. Brushed metal, oversize, no exterior handle, looming like the gateway to a high-tech bank vault. Or maybe a starship. Next come the baseball bats, 44 of them arranged in a semi-helix, cascading down from the lobby ceiling of the Boras Corporation's three-story, $20-million headquarters in Newport Beach. Boras designed the sculpture himself.
Gutted and renovated in 2006, the 25,000-square-foot building is part law office, part man cave. There's a full-service kitchen and a downstairs gym with showers so that employees working 18-hour days during arbitration and free-agent season can stay fresh. Display cases feature signed baseballs, replica Gold Glove awards, and large posters of Boras's clients.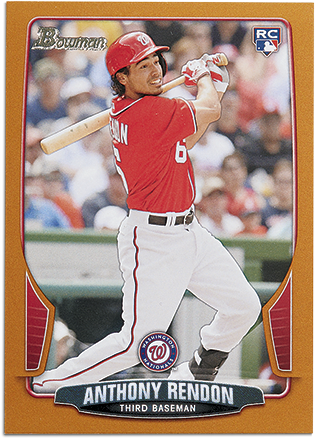 Age: 23
Position: 2B/3b
2011-14 contract value: $7.2M*
*plus a $6m signing bonus
Picked sixth in the 2011 draft.
2013 stats: .265 AVG/.329 OBP/.396 SLG
Flat-screen monitors tuned to ESPN and MLB Network abound, as do a curiously large number of overhead projectors, found even in the cafeteria. "That came out of Scott having a knack for a meeting breaking out at any given moment," says Jeff Musselman, a former major-leaguer and Boras client who now works as a company vice president. "We decided that we'd just make every room open to the possibility."
There's also a fireproof basement that houses Boras's proprietary video and analytics operation, a computer system he calls "my Ferrari." (In the event of a blaze, special equipment sucks all the oxygen out of the room. You won't burn—but you will suffocate.)
I had wanted to meet the superagent in person, the better to observe how he converses, cajoles, and closes with tough-minded baseball executives and ultra-rich owners, powerful people who are used to getting their way.
Boras dislikes the term "agent." He prefers to spin his work as that of a "representative." Or just "attorney."
As we talk, it becomes clear that Boras sees himself as a no-apologies advocate not only for his clients but also for the entire sport. He waxes about the feeling of hitting a breaking ball, "the highest order of achievement." He riffs on how MLB needs to invest in grassroots development, reform the youth-travel-team circuit, and better market itself to young adults who spend their teenage years playing "their War of the Worlds" computer games instead of baseball.
I ask him about Jay-Z. Last July, the rapper included the following lyric on his song "Crown":
Scott Boras, you over baby
Robinson Cano, you coming with me
Cano, a star Yankees infielder, had dropped Boras to sign with Jay-Z's new sports agency.
"My first reaction was I don't listen to Jay-Z-style music," Boras tells me. "I listen to R. Kelly. I listen to Beyoncé. I listen to Bernie Williams."
His second reaction? Concern, mainly that some athletes seem to confuse celebrities with experts. He explains it to me with an arched eyebrow. Also, with an analogy about showing up at a hospital in need of an appendectomy and being promised the services of a surgeon who's done the procedure 15,000 times. That's what you want, Boras says, concluding, "The fact that I want to take out an appendix doesn't give me a license to do it just because I'm a celebrity."
I laugh, and Boras seems pleased. It's a fine comparison—assuming that representing baseball players is kinda sorta the same as surgery.
Which hits me only later. The man talks a good game.
• • •
After winning 98 games and making the playoffs in 2012—the first postseason for a Washington baseball team since 1933—the Nats disappointed last season, beginning the year as a popular World Series pick and ending it with 86 wins and a seat on the couch for the playoffs.
Boras's clients played a major role in the club's 2012 surge and also in its subsequent slump. Harper and Werth played well but missed significant time with injuries, hurting Washington's offense. Espinosa battled an injured left shoulder and right wrist and ultimately was replaced at second base by Rendon. Strasburg pitched like an ace, but Soriano was inconsistent.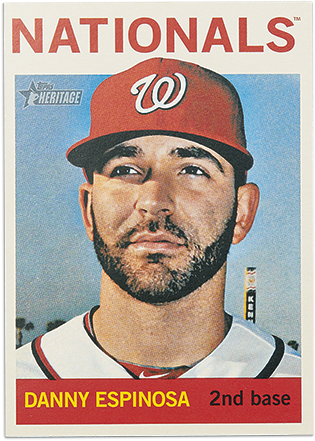 Age: 27
Position: 2B
2014 contract value: $541,000*
*Fifth One-year Deal
Picked in the third round of the 2008 draft.
2013 stats: .158 AVG/.193 OBP/.272 SLG
Photographs of Topps cards by Jeff Elkins. Sources: ESPN, Baseballprospectus.com, Bleacherreport.com, Washington Post
Will the Boras Effect pay off for the Nationals? Much will depend on this season. Werth is the team's highest-paid player. If the 34-year-old can match the career-best offensive numbers he posted last year and avoid major injuries, he'll be worth the money. Strasburg and Harper are roster anchors and relative bargains on their current rookie deals. Better still for Washington, neither will be eligible to leave town or sign a blockbuster free-agent contract until after the 2016 and 2018 seasons, respectively. The Nationals also have plenty of time to evaluate Rendon, a promising young hitter looking to prove himself in his first full major-league season.
Speaking of something to prove: Soriano will be a free agent in the off-season. A rebound performance could land him back in Washington with a new contract. Meanwhile, speedy outfielder Brian Goodwin—a Nats minor-leaguer and Boras client—could be called up if starting outfielder Denard Span struggles.
In March, ESPN the Magazine picked Washington to win the National League East, while Sports Illustrated picked the Nats to win the World Series. Few baseball experts would be surprised if the franchise made a deep postseason run—in part because the Nationals ended 2013 on a tear, winning 33 of their last 49 games, and in part because Strasburg and Harper are expected to continue maturing.
"Whether every one of these guys has been worth the money on the field, that's hard to say," says Mark Zuckerman, who covers the team for CSN Washington. "In the case of the biggest names out of the group—Harper, Strasburg, Werth—you could argue they've been worth all the money because they've helped raise the profile of the entire organization. And that brings more money back in from the fans via tickets, concessions, and television ratings."
One thing seems certain: So long as the marriage between Boras and the Nats continues, Lerner will continue to pay top dollar trying to land top talent. Last August, the agent and some of his staff spent three days at Nats Park, meeting with clients and team executives. Talking to a group of reporters near the dugout, Boras floated a new idea: 12-year contracts for "young" players. It would be a way for clubs to lock up marquee talent, he said—and, presumably, for said talent to make even more money.
Harper just happens to be 21, and a player who already has expressed a desire to play in the same city for his entire career. While Boras never mentioned the young slugger by name, the hint seemed unmistakable, and in subsequent news reports speculation ran rampant: Would a Harper megadeal fetch $250 million? Three hundred million? A previously unthinkable $360 million, fulfilling Boras's long-ago prediction that baseball would one day see a $30-million-a-year player?
None of this surprised the New York Times' Benjamin Hoffman. Buried in the fine print of Alex Rodriguez's $252-million Texas Rangers contract, Hoffman tells me, was a bonus clause: a tiny $150,000 payout for winning the American League Divisional Series MVP award—pretty standard stuff, except for one thing. "That award does not exist," Hoffman says. "Boras negotiated in case it did someday."
Patrick Hruby is a writer for Sports on Earth and an adjunct professor of journalism at Georgetown University. He is reachable via his website. This article appears in the May 2014 issue of Washingtonian.