Stuck in town over Memorial Day weekend? You can still channel a beach vibe at DNV Rooftop, as barkeep Jon Harris rolls out a line of frozen cocktails to sip by the Donovan Hotel's rooftop pool in the evenings.
Harris says his menu draws inspiration from the spice trade, employing vanilla, sugar, and various teas. You might find a frozen concoction mixed with mandarin vodka, fresh pineapple juice, and jasmine. Another cooling drink, the Tradewinds punch, is made with saffron, guava, vanilla, grapefruit, and rum and topped off with an IPA for fizz. Groups can opt for shareable portions by the carafe or "tower," a vessel with an ice chamber that keeps the eight- to ten-person serving chilled.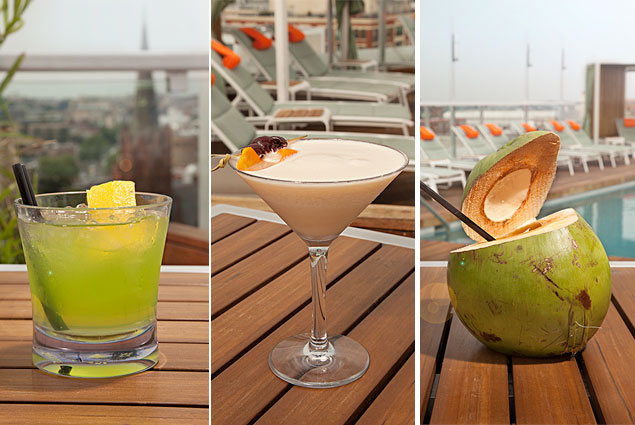 All the sips were designed to pair with chef Jennifer Nguyen's menu. Some dishes you'll find are from the downstairs restaurant, Zentan, while most are unique to the bar. The meld of Southwestern and Asian flavors were inspired by the toque's time in Austin and her Vietnamese roots; think dishes such as corn tacos stuffed with mushrooms and five-spice mole, or pork al pastor marinated with passionfruit and topped off with kimchee slaw. Look for whole animal roasts to start in the coming weeks, where Nguyen will roast a suckling pig or lamb.