In DC
Politician Jon Huntsman and wife Mary Kaye sold a five-bedroom, six-bath home in Kalorama for $3.8 million. The house—where Bravo's Top Chef: Washington D.C. was filmed—has five fireplaces and a two-car garage. Huntsman, who ran for the Republican nomination for President in 2012, is former governor of Utah. The couple recently paid $3.1 million for a Colonial in McLean.
Investment executive Thaddeus Paul bought a Colonial in North Cleveland Park for $2.6 million. The five-bedroom, five-bath house has a yard with terraced gardens and two seating areas. Paul is managing director at the Carlyle Group, the private-equity powerhouse.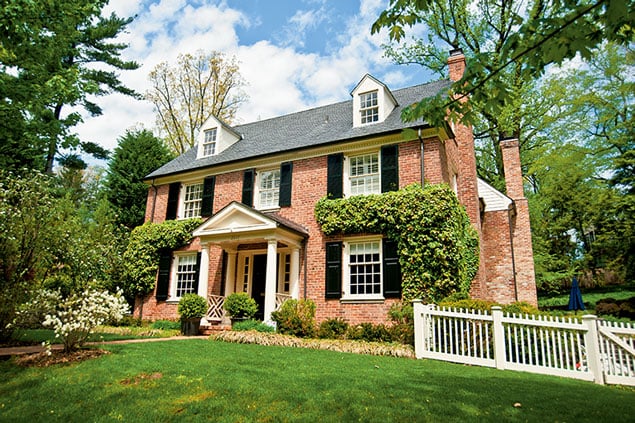 In Maryland
Real-estate executive Colin Dyer and his wife, Anne, bought a three-bedroom, five-bath condominium in Parc Somerset for $5 million. The 4,500-square-foot condo has a library, a master suite with private study, and his-and-hers walk-in closets. Dyer is chief executive officer of Jones Lang LaSalle, a commercial real-estate firm.
Nonprofit executive Eric Adler and wife Suzanne, an endocrinologist, bought a five-bedroom, six-bath Arts and Crafts-style home in Bethesda's Edgemoor neighborhood for $3.9 million. The nearly 8,000-square-foot house has a home theater and library. Adler is cofounder of the SEED Foundation, which operates urban boarding schools for inner-city kids.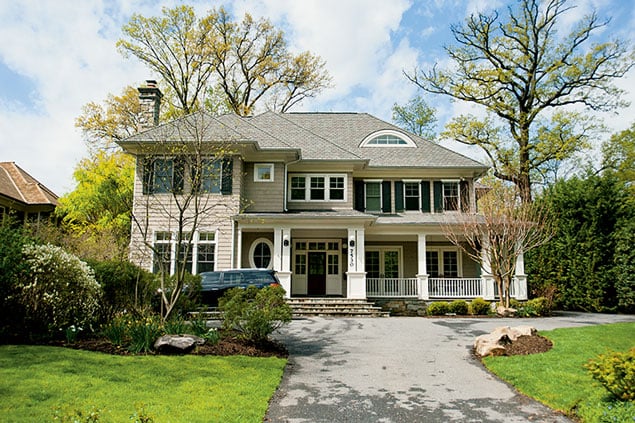 Lobbyist Peter Roberson and journalist Alexandra Stoddard bought a Colonial on Leland Street in Chevy Chase for $1.8 million. The five-bedroom, five-bath house was featured in Better Homes and Gardens. A former adviser to the House Financial Services Committee, Roberson is a lobbyist for Intercontinental Exchange. Stoddard is associate editor of the Hill newspaper.
The home of the late George Huguely III—a five-bedroom, five-bath Colonial on Armat Drive in Bethesda's Longwood neighborhood—was sold for $1.3 million. The house has an au pair suite with a separate entrance. Huguely's grandson George Huguely V is the former University of Virginia lacrosse player convicted in 2012 of murdering his ex-girlfriend, Yeardley Love. The Huguely family has owned a local lumber business since 1912.
In Virginia
Republican heavyweight Frank Carlucci bought a three-bedroom, four-bath condo in the Broadway of Falls Church building for $830,000. Carlucci held sever-al senior government positions throughout his career, including Secretary of Defense under President Ronald Reagan and deputy director of the CIA under Jimmy Carter.
Some sales information provided by American City Business Leads and Diana Hart of TTR Sotheby's International Realty.
This article appears in the June 2014 issue of Washingtonian.