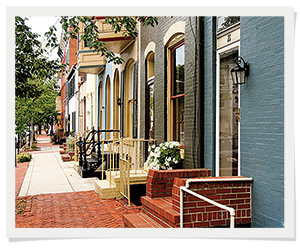 Why We Love It: Lined with tidy brick rowhouses, this quaint Colonial town is home to one-of-a-kind shops and enough good restaurants to fill a weekend of foodie fun.
What We Wouldn't Miss: A Flying Dog Brewery tour; Fancy caramels at Zoë's Chocolate Co. (topped with sea salt and filled with milk-chocolate ganache) plus mustache-shaped chocolate pops for kids; Cheerwine and sarsaparilla at North Market Pop Shop; a stroll down the gleaming brick canal.
Eat and Drink: Brunch on elegant omelets and house-made breads at Volt. Line up for tender brisket from the Blue's BBQ Co. truck. Share decadent chicken-pot-pie fritters at Family Meal. Hit the Wine Kitchen's marble bar for a flight of bubblies paired with creative desserts like banana-split trifle.
Stay: Using Gatsby-worthy Art Deco elements, 10 Clarke Place owner Monique Pasquale has transformed her Clarke Place Victorian into a chic but cozy bed-and-breakfast where stays start at $125 a night.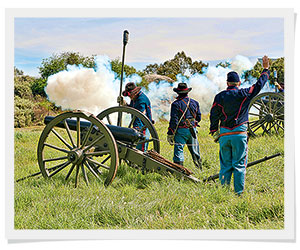 Why We Love It:With Colonial and Civil War attractions, plus a sophisticated art and culinary scene, Fredericksburg blurs the line between hip and historic.
What We Wouldn't Miss: George Washington-focused living-history sites—Mary Washington House, Ferry Farm, Rising Sun Tavern, Kenmore Plantation; First Friday in Old Town art-gallery receptions; the Kitchen at Whittingham to find utensils you never knew you needed.
Eat and Drink: Favorites include Goolrick's vintage soda fountain; Bistro Bethem's barbecue-pork tacos and Peppadew guacamole with grilled flatbread; Eileen's Bakery & Cafe pastries and chocolate crinkle cookies; and Vivify's spiked milkshakes on the rooftop bar.
Stay: The new Hyatt Place Fredericksburg-Mary Washington includes breakfast; rooms from $116. Two sister inns downtown, the romantic Richard Johnston Inn and the 1890 Caroline House, start at $125.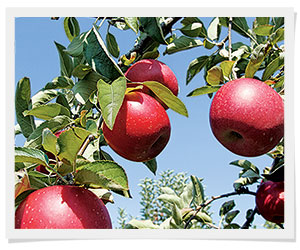 Why We Love It: What's not to like about a town that celebrates apples, Patsy Cline, and the scenic Shenandoah Valley plus has big-city shopping, dining, and accommodations?
What We Wouldn't Miss: Old Town Winchester, including a throwback pedestrian mall; the Museum of the Shenandoah Valley; plantations and Civil War battlefields; the Patsy Cline Historic House (she's a native); spring's classic Shenandoah Apple Blossom Festival; various orchard and farm markets, cideries, and vineyards.
Eat and Drink: The pedestrian mall's Union Jack Pub & Restaurant serves traditional British pub fare with lots of beers on tap. Nearby, One Block West is a casual American bistro that uses fresh local ingredients.
Stay: The George Washington—a Wyndham Grand Hotel, in historic Old Town—features renovated rooms and suites, the lively Half Note Lounge, and a spa; rooms from $169.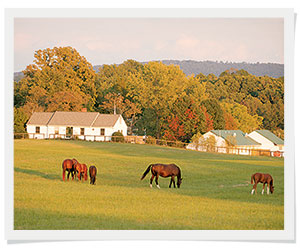 Why We Love It: Surrounded by rolling horse farms and pretty vineyards, Middleburg's historic downtown has dozens of shops and good restaurants.
What We Wouldn't Miss: Highcliffe Clothiers for custom-made shirts and Duchesssa for smart designer wear; the National Sporting Library & Museum for its enormous collection of equestrian art; artfully arranged dealer booths at Middleburg Antique Emporium.
Eat and Drink: Order country biscuits or muffins for breakfast at Market Salamander. For lunch, try creamy peanut soup paired with a pint at Jackie O's old haunt, the Red Fox Inn & Tavern. Date night belongs to Harrimans and its locally driven menu guided by Todd Gray of DC's Equinox.
Stay: Salamander Resort & Spa may be only steps from downtown Middleburg, but it has a serious country-estate vibe—horseback riding, croquet, a well-stocked library. With 340 acres of rolling fields, there's not a bad view in the house; rooms from $425.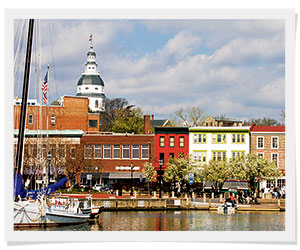 Why We Love It: The capital of Maryland—and briefly (1783-84) of the country—Annapolis, situated on the Chesapeake Bay, has retained its good looks and power for more than 300 years.
What We Wouldn't Miss: Ego Alley, where boaters flaunt their swanky ships; Lilly Pulitzer togs at the Pink Crab; graceful William Paca House, home to a signer of the Declaration of Independence; the Alex Haley sculpture, on the spot where the author's relative (and Roots protagonist) Kunta Kinte arrived on a slave ship.
Eat and Drink: Enjoy a stick-to-the-ribs breakfast at Chick & Ruth's Delly. Eavesdrop on pols at the power bar upstairs at Harry Browne's or linger over a rum drink on Pusser's waterfront deck. Dock Street Bar & Grill, a dive by the dock, serves the city's best jumbo lump crabcakes.
Stay: The Annapolis Inn, in half of an 18th-century Georgian rowhouse, is an elegant bed-and-breakfast decorated in museum-quality antiques and located in the heart of town; rooms from $259.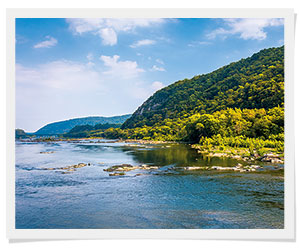 Why We Love It: Amid verdant mountains close to the Shenandoah River, this charming town offers amazing scenery and easy access to the Appalachian Trail and Harpers Ferry National Historical Park.
What We Wouldn't Miss: You can bet on the horses at Hollywood Casino at Charles Town Races; take a swing at Mountain View Polo; or, for even more horsepower, challenge your high-speed driving skills on a Friday night at Summit Point Motorsports Park.
Eat and Drink: Alfredo's Mediterranean Café offers tastes of Greece, France, Italy, Spain, and Lebanon—entrées range from kebabs to creamy fettuccine Alfredo. Start with hummus or a Spanish ensalada Ibiza. For lunch, grab a quick gyro or a falafel sandwich.
Stay: The gorgeous Hillbrook Inn & Spa, on more than 30 serene acres, is a romantic B&B with sumptuous rooms ($189 and up), cottage suites, a spa, and candlelit dinners (starting at $49.50 a person).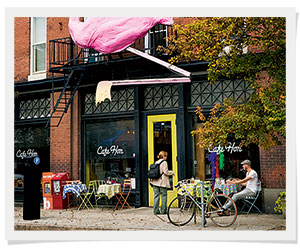 Why We Love It: One reason to love Charm City: Hampden, a funky neighborhood with a browsable main street, hot eateries, and an offbeat bookstore (Atomic Books) where director John Waters picks up fan mail.
What We Wouldn't Miss: Shopping on Hampden's main drag, 36th Street; David's on the Avenue for midcentury antiques at prices Washingtonians dream about; her/his vintage fashions at Doubledutch/Sixteen Tons Boutique; In Watermelon Sugar's fantastic collection of handbags, jewelry, and fun stuff for home.
Eat and Drink: The Food Market serves scallops and Buffalo-fried pickles with Gorgonzola. The Arthouse's pizzas are topped with everything from duck confit to escargots. Corner BYOB does great things with mussels and exotic meats. For dessert, head to the Charmery for Berger-cookie or Old Bay-caramel ice cream.
Stay: Inn at the Colonnade is a comfortable columned hotel close to Hampden and across from Johns Hopkins; rooms from $179. BlancNoir—ten minutes away in Little Italy—is a newly renovated B&B with contemporary black-and-white rooms; from $200.