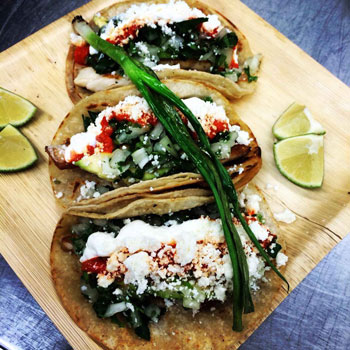 Your summer drinking just got a lot sunnier. Tuesday brought news of a beer garden opening in Glover Park, and now Dupont's Embassy Row Hotel readies its new rooftop terrace and pool for the public on July 1. The hotel is currently undergoing a $15 million renovation, with $500,000 toward revamping the outdoor space and its 450-foot swimming area.
Guests can take breaks from splashing around to sample a menu from chef Carlo de Leon, who recently appeared as a judge on Fox's Hell's Kitchen. Dishes include fish tacos, crabcake sandwiches, and an oh-so-trendy ramen burger. In addition to beer and wine you'll find warm-weather cocktails such as the gin-based "spring fizz" with lemon, raspberries, and club soda. An open-air lounge equipped with outdoor sofas and chairs allows for views of the Washington Monument and other landmarks.
If you're not a hotel guest, stop by the hotel's front desk for a $25 day pass, though a limited number are available. The other, more pricey option: a $500 yearlong membership for only 50 applicants, which allows unlimited access, complimentary guests passes, and other perks (there's also a contest to win a free membership). Pool hours are 7 AM to 10 PM, Monday through Sunday. Happy swimming.