Here at Shop Around, we aim to keep readers in-the-know about the latest fashion trends, great new brands, store openings, and general about-town happenings so you can be the first to score a great staple piece on sale. But there's one thing our readers don't get to see—what items our very own fashion editors wear to the office and where we shop for them.
Thanks to reader demand, we tapped Washingtonian's fashion editor, Kate Bennett (and Editor-in-Chief of Washingtonian MOM and Washingtonian Bride & Groom) for a glimpse at some of her prized wardrobe possessions in our first monthly installment of What She Wore: Kate Bennett. From airy dresses to knee-length jean skirts, Kate, who is also mom to 9-year-old daughter Tess, can rock just about any look, inspiring us all to take fashion risks. We sat down with her to find out exactly how she pulls it off, starting with, what she wore to work the day of Washingtonian's sample sale.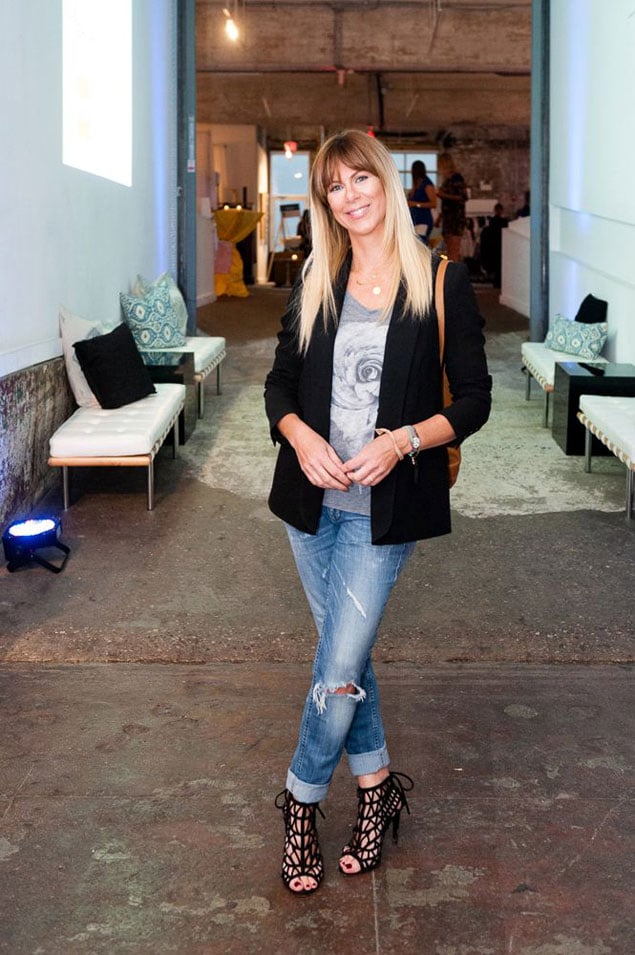 Kate Bennett at Longview Gallery, the site of Washingtonian's sample sale, held earlier this month. Photographs by Andrew Propp.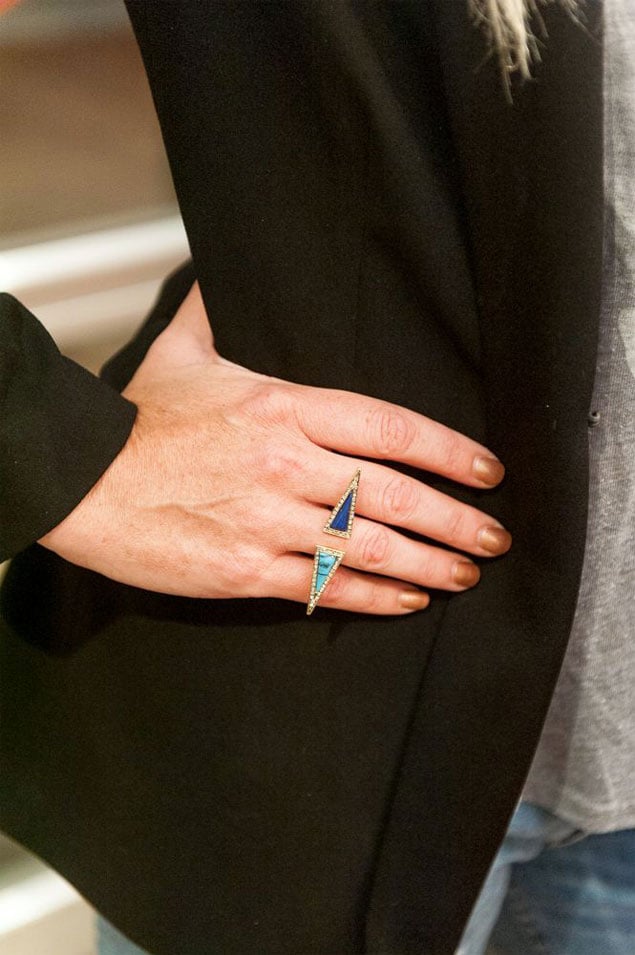 "I bought this House of Harlow ring at the sample sale. I picked it up at the Wink boutique booth, which was one of our participating vendors. It's one of my favorite local stores and the owner, Paige Speyer, is celebrating TEN YEARS of Wink with all kinds of fab trunk shows this fall—insider tip!"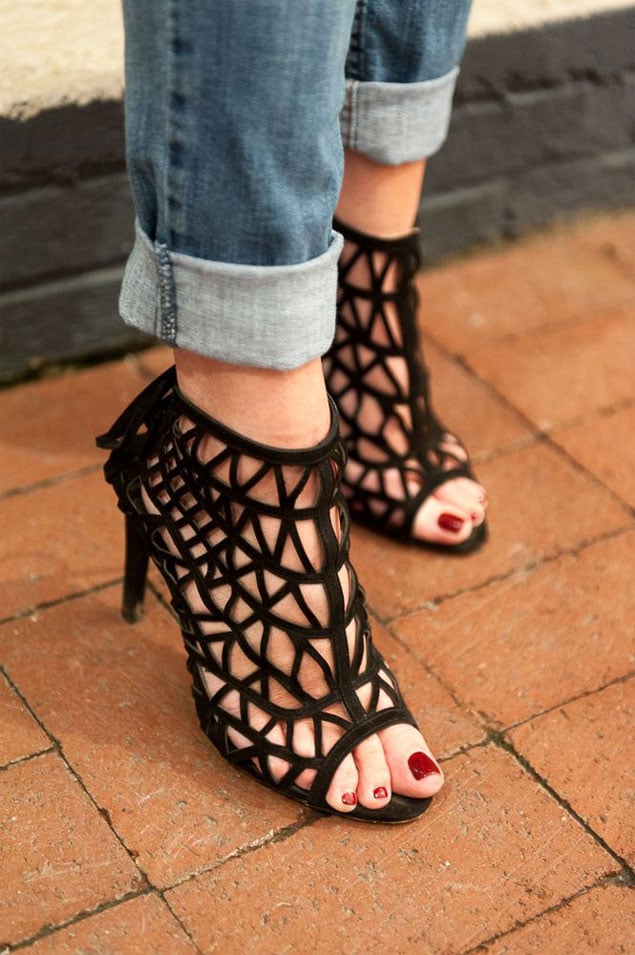 "My shoes are
Zara
, and I can't even tell you how many people stop me on the street to tell me they like them. And when I mention they cost $99, they go nuts! I'm also a pedicure person, and I think
OPI's
'I've Got the Blues for Red' is the sexiest, deep crimson. It's my signature toe shade, which sounds so high maintenace, but it's true. In this picture, I'm also wearing boyfriend jeans from
Benetton
. I tend to stick to a general rule about jeans: I refuse to pay more than $100 for a pair. ($300 for denim? Stop the madness!) So I hunt around for great washes and fits from all kinds of places—I love Benetton,
American Eagle
makes great styles too, and
Massimo Dutti
has a dark wash that I like a lot.
Zara
too, and
Gap
. . . you name it, all great jeans. If it's in the $60-80 sweet-spot, I will buy them. Fun fact: I have more than 45 pairs of jeans."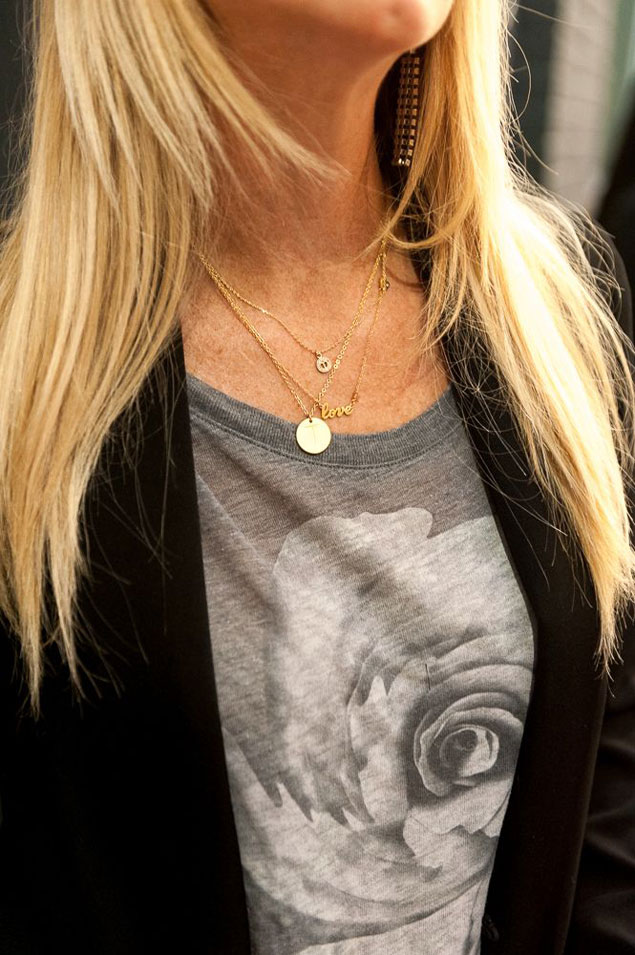 "This is my all-time favorite jacket. It's Alice + Olivia and is one of my wardrobe staples. I wear it with everything from shorts to strapless dresses. I also collect little necklaces, especially ones that have a T on them—my daughter's name is Tess. I tend to wear my 'Love' necklace every day. I got it from Dalton Pratt, which sadly, just closed last week. The other two I think I picked up at Lou Lou."
Want to ask Kate Bennett a question? E-mail me at vboucas@washingtonian.com for a chance to have yours answered on the next What She Wore: Kate Bennett series.
Find Valeria Boucas on Twitter at @valeriaboucas.