After a $600,000 renovation, Urbana reopens Thursday in the Kimpton Hotel Palomar with a fresh look and a new Italian menu from chef Ethan McKee.
The bar (and its happy hour) have always been draws for the Dupont crowd, so you'll find more space to sip. GrizForm, the firm behind the revamp, doubled the size of the bar and lounge space, outfitting it with more high-top seating, leather stools for perching, and design elements recalling an art deco cityscape. Happy hour returns from 4 to 7 Monday through Saturday, with offers such as $5 wines and beers, $1 oysters, $7 Aperol spritzes, $8 pizzas, and more. The weekend session will vary slightly, focusing more on barman Lee Carrell's collection of Italian spirits, amari, and cocktails.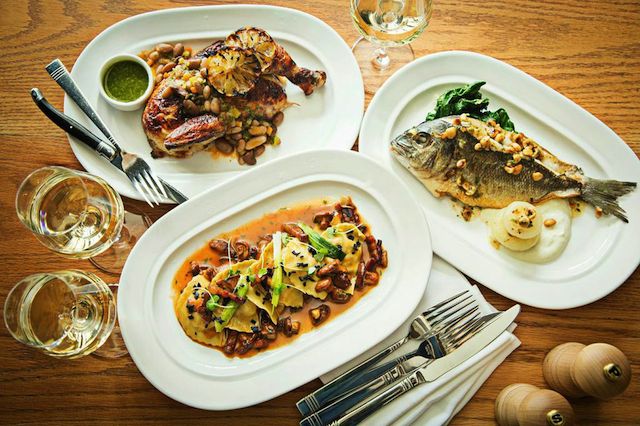 The new dinner menu emphasizes house-made pastas—pork-cheek mezzaluna with truffles, tagliatelle with lobster mushrooms—most of which can be ordered gluten-free (ditto with the pizzas). Grazers will find a generous section of antipasti and crudos, while more panini are offered at lunch. For brunch: the return of $17 bottomless bellinis with fresh fruit purées.
Urbana. 2121 P St., NW; 202-956-6650.