Certain restaurants have openings. The debut of Del Frisco's Double Eagle Steakhouse is more like a grand gesture. DFRG restaurant group previously brought its more casual brand, Del Frisco's Grille, to downtown DC, and another debuts in Rockville's Pike & Rose development come Thursday. While that's a great place to grab a prime burger and shots on tap, the Double Eagle is more about Osetra caviar service and $153 shellfish plateaus. Here's a look at the swanky CityCenterDC spot by the numbers.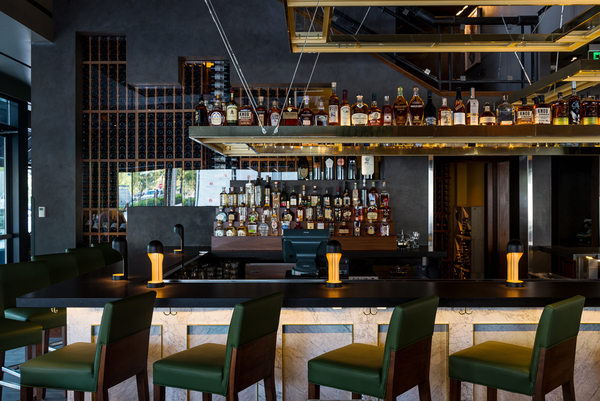 1: The number of Secret Service entrances, discreetly located off windowless private rooms ensconced by wine racks. This steakhouse is angling to be Washington's new power spot, after all.
400: Seats in the gold-and-green-accented dining rooms (the theme of the colors rhymes with "honey"), spread over three floors.
$160: Cost of surf-and-turf for two on executive chef Scott Kroener's menu. The dish is made up of a 16-ounce Chateaubriand and a one-pound lobster tail, plus béarnaise sauce and drawn butter.
$32: A pan-roasted chicken breast, the least expensive entrée on the dinner menu. It's listed under "lagniappe," which typically denotes a small gift given with a purchase, like a free cookie for buying a whole pie.
1 in 2: Chances you'll order that charitable chicken breast if you're not expensing the meal.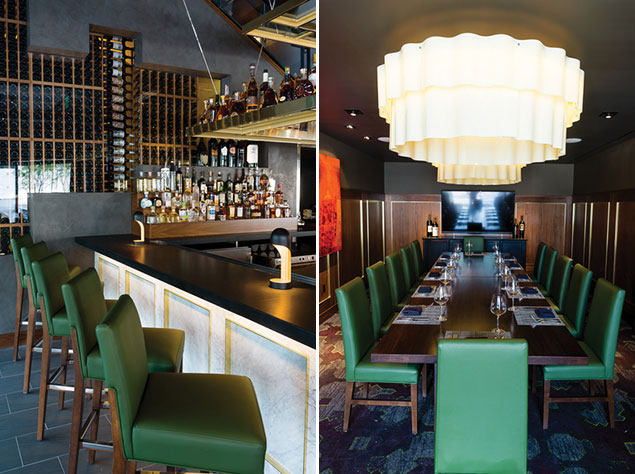 1,200: Wines on the list, ranging from moderately priced sips to $10,000 "I like to drink my paycheck" bottles.
3: Private dining rooms, plus a "board room" should you want to conduct business over Wagyu carpaccio and crabcakes.
2: The number of eagles on the rare $20 gold coin from which the restaurant takes its name.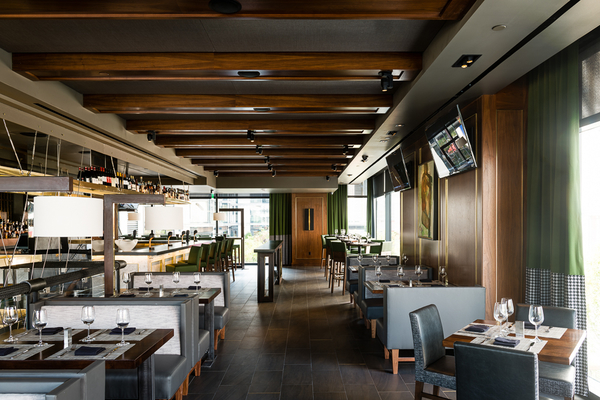 12,500: Bronze ornaments making up a giant, curving light fixture, inspired by the Potomac River.
$185: One of the biggest splurges on the menu: an ounce of Royal Osetra caviar with traditional garnishes (market price varies). Those looking to save a little can go with the Royal Transmontanous variety for $125 per ounce.
$25: The biggest deal in the restaurant: a two-course business lunch.
40: Seats on the outdoor patio, perfect for feeling like a VIP while sipping "the VIP," a signature cocktail made with pineapple-infused clementine vodka.
Del Frisco's Double Eagle Steakhouse. 950 I St., NW; 202-289-0201. Open for lunch daily 11 to 4, dinner 4 to 11. Find Anna Spiegel on Twitter at @annaspiegs.