Fall has brought a bounty of restaurant openings, but few concepts are as unusual as EatsPlace from Katy Chang. The self-titled "pop-uppery" in Park View mixes qualities of a food incubator like Union Kitchen—a commercial space for startup businesses such as Capital Kombucha and Chaia—with a supper club and bar. The result is a creative mix that gives chefs and producers space to create menus, restaurant concepts, and foodstuffs, while allowing the public to discover up-and-coming talent and new projects. Here's what you need to know.
The space: A circa-1919 rowhouse. The multi-story building was refurbished with commercial kitchens in mind so that chefs could produce food for in-house guests, as well as make products like kimchee or jams for sale. Still, there are touches of the former home, including a 40-seat dining room, and back and front patios for lounging. Space is currently walk-in only for all meals, except for larger parties.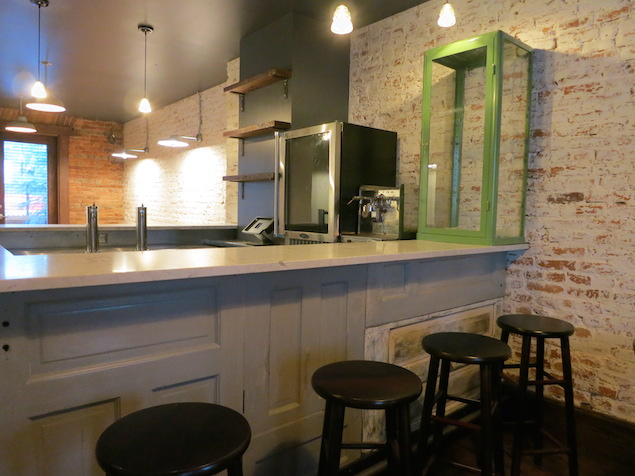 The breakfast and lunch: Courtesy of Mason Dixie Biscuit Co., opening Thursday. Pastry chef Jason Gehring's Southern-style biscuits have drawn major crowds at every pop-up so far, so expect more of the same for this menu. The rounds come in a variety of flavors, from classic buttermilk to jazzed-up ham-jalapeño. Service starts for the early birds at 7, with both takeout-friendly options like egg sandwiches and spreads such as pork-rind butter, as well as sit-down platters (we have our eye on sausage or vegetarian mushroom gravy with eggs). Lunchtime brings stacked creations with fried chicken, lobster Newburg, and more.
The dinner and brunch: Brought to you by DC Born & Raised, starting dinner on Wednesday. District native Charles Lyons drew from his family's local and Southern recipes for dishes such as shrimp and grits with sausage-seafood broth, a smoked rib eye, and bar bites like crab mac and cheese. The homey fare continues during Saturday and Sunday brunch, with skillet platters, buttermilk pancakes, and bottomless mimosas.
The booze: Infused. Chang will change the drink menu to match the cuisine of chefs in residence, so it's currently locally focused. Cocktails are fashioned out of house-infused spirits and homemade bitters, while DC breweries take over the taps. There's also Natty Boh and Pabst for less high-minded drinking.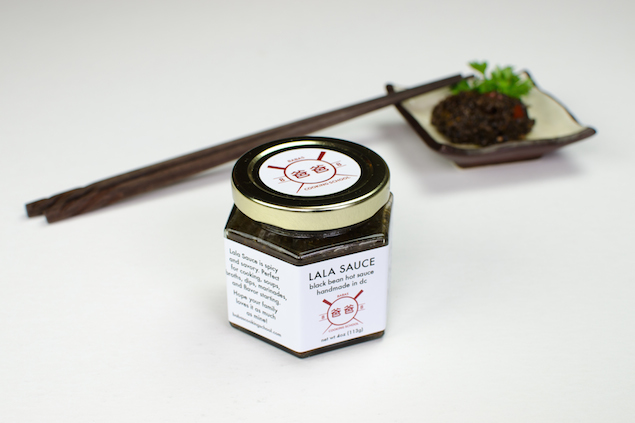 On the shelves: What else? Artisanal products. EatsPlace is part of the Good Food Merchants Guild and sells an array of local and national finds. Guests can pick up organic German Vivani chocolates or Qualia Coffee from just down the street. Chang also sells her own line of Baba's Cooking School hot sauces, inspired by her father, in flavors such as black bean.
In the future: More pop-ups. The first round will likely last four months, but you may see chefs and vendors coming in for a week, a weekend, or months-long stretches. Chang says possibilities include a preview of chef Nick Pimentel's upcoming Columbia Heights Filipino restaurant, a farm-to-table menu from Bev Eggleston of EcoFriendly Foods, and Schmear Bagels.
EatsPlace. 3607 Georgia Ave., NW; 202-882-3287. Mason Dixie Biscuit Co. open Monday through Friday 7 to 2. DC Born & Raised open Monday through Friday 5 to 10, Saturday and Sunday for brunch and dinner 10 to 10. Bar open Monday through Thursday 7 to 2 and 5 to midnight, Friday and Saturday 7 to 2 and 5 to 1, Sunday 10 to midnight. No reservations. Find Anna Spiegel on Twitter at @annaspiegs.