Thanks to Olivia Pope, Elizabeth Jennings, and Claire Underwood, Washington's style revolution has been televised. Here's our interpretation of their power looks.
Scandal
Tackling the dirty secrets of Washington's power elite apparently requires an arsenal of pantsuits. For Olivia Pope, Kerry Washington's character on the ABC series Scandal, subtle hues work best, from camel and gray to light pastels. The Silhouttes are strong, but Pope's silk blouses, towering pumps, and designer handbags say she's still a lady, albeit one who can take care of business.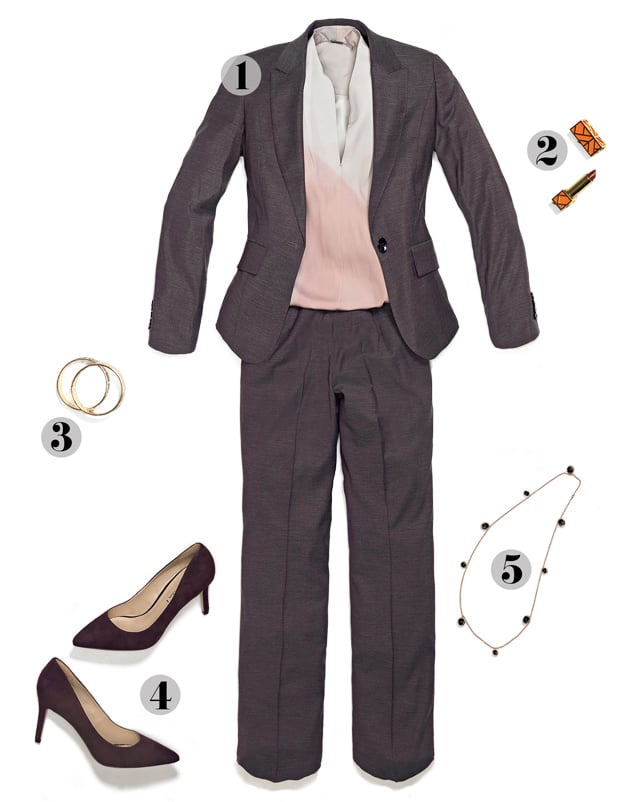 1. Plum Perfect: Ellie Tahari silk blouse ($268) and Boss by Hugo Boss blazer ($595) and suit pants ($245), all at Bloomingdale's.
2. Pretty Pout: Tory Burch lipstick in "Call Me," $32 at Sephora
3. Braced for Success: Trina Turk enamel bracelets, $98 each at Sassanova (Bethesda)
4. Fine Wine: "Carola" pump by Via Spiga, $225 at Bloomingdale's (Chevy Chase).
5. Get a Bead On: Gold necklace by Asha, $395 at Sassanova.
The Americans
The 1980s were a dicey sartorial decade, but our retro romance with Keri Russell's KGB agent, Elizabeth Jennings, on FX's The Americans is owed in large part to her way with jewel-tone separates, bow-tied blouses, leather boots, and cropped jackets. Fans can relive the best parts of the era—gold hoop earrings, textured knee-length skirts, floppy felt heats. Just skip the shoulder pads.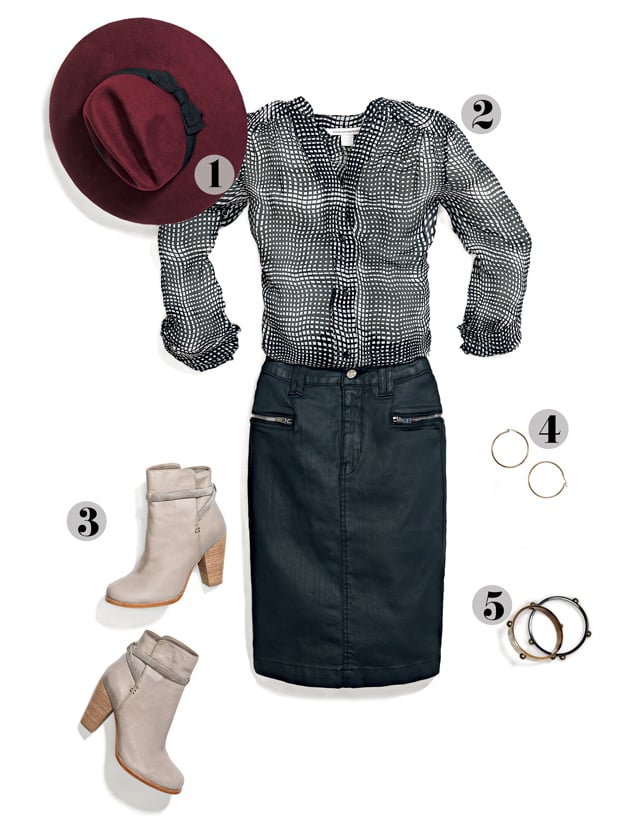 1. Top It Off: Helene Berman felt hat in Brodeaux, $138 at Bloomingdale's (Chevy Chase).
2. American Beauties: Diane von Furstenberg optic-plaid blouse ($275) and 7 for All Mankind black skirt ($198), both at Bloomingdale's.
3. Kick Start: "Rigby" leather bootie by Joie, $375 at Bloomingdale's.
4. Hoop Dreams: Ralph Lauren gold hoop earrings, $44 at Bloomingdale's.
5. Arm Candy: Tortoise bangle bracelets, $36 each at Sassanova.
House of Cards
Like everything else Claire Underwood does as a scheming spouse on Netflix's House of Cards, her wardrobe is an exercise in calculation. Precisely tailored dresses? Check. Severe yet smart black-white-and-grey palette? Check. A hint of sex appeal, but nothing vulgar? Absolutely. Add in Robin Wright's pixie haircut and Claire is a stylish femme fatale we devilishly admire.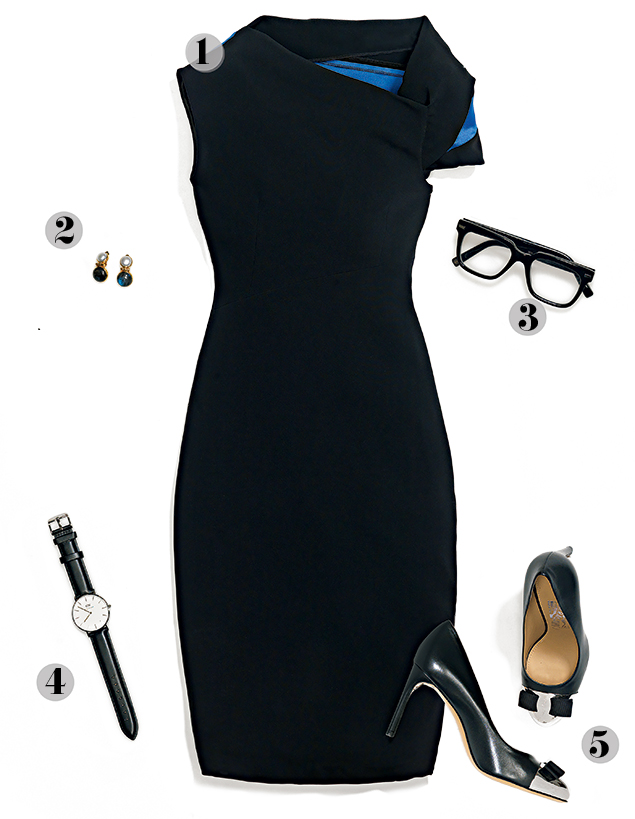 1. Best Dressed: Altuzarra sheath dress with cobalt insert, $1,725 at Relish (Georgetown).
2. Tiny Baubles: Grade Positano clip-on pearl-and-labradorite earrings, $165 at Sassanova.
3. Spec-tacular: Warby Parker "Winston" eyeglass frames in black, $95 at warbyparker.com.
4. No Time to Waste: Daniel Wellington watch with black leather band, $199 at Bloomingdale's.
5. Go Toe-to-Toe: Salvatore Ferragamo "Nina" metal-capped spectator heel, $695 at Bloomingdale's.
More style inspiration: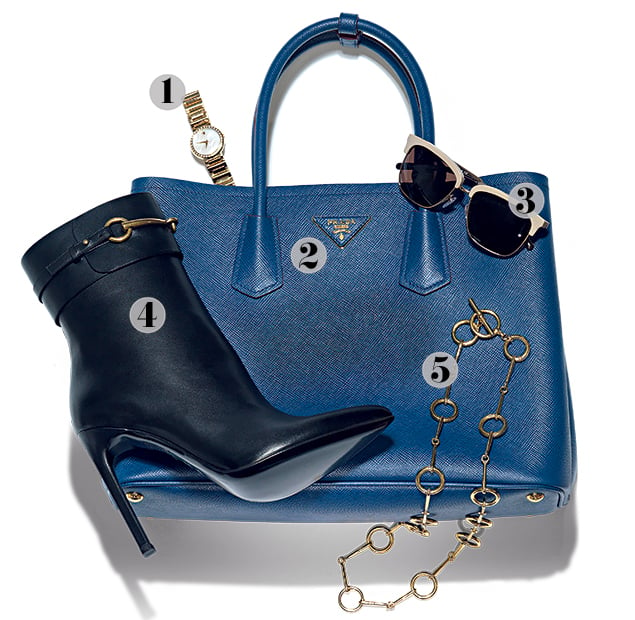 1. Time Will Tell: Movado "concerto" watch with diamonds and mother-of-pearl dial, $2,495 at Fink's Jewelers (Dulles Town Center).
2. Haute Tote: "Saffiano" handbag, $2,950 at Prada boutique (Tysons Calleria).
3. Shady Lady: Burberry sunglasses, $260 at Sunglass Hut.
4. Get the Boot: Gucci horse-bit ankle boot, $1,195 at Saks Fifth Avenue (Chevy Chase).
5. Missing Links: Ralph Lauren necklace, $198 at Bloomingdale's.
This article appears in the October 2014 issue of Washingtonian.