Kep (above) is an adorable nine-month-old Mastiff mix rescued from a high-kill shelter in Gloucester, Virginia. He was rescued with his four siblings, and he's the only one left still looking for a home. He weighs about 50 pounds now and may get a bit taller, but probably not too much bigger. He still has a bit of his puppy goofiness and energy, but he has already mastered basic training and will excel at additional training. He loves other dogs of all sizes and all people, too. You can fill out an application for Kep on the Rural Dog Rescue website.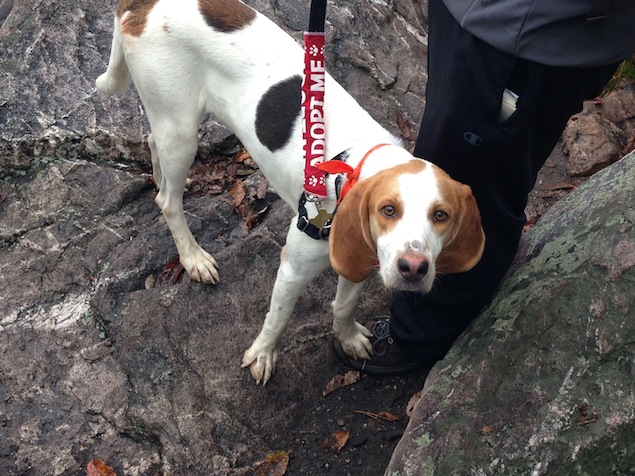 Derrick is a happy, good-natured hound-mix rescued from a high-kill shelter in Halifax County, Virginia. At home, he is content keeping to himself on a snuggly blanket curled up with a bone or sitting at your feet to join as you watch TV. He's calm and eager to please. Outside, Derrick wants to play. He loves kids and other dogs and is a fast learner, having mastered "sit," "paw," and "down" in one weekend! His ideal home will have a fenced yard or be close to a park where he can stretch his long legs. Watch how awesome he is for yourself here. For more on Derrick, visit the Rural Dog Rescue website.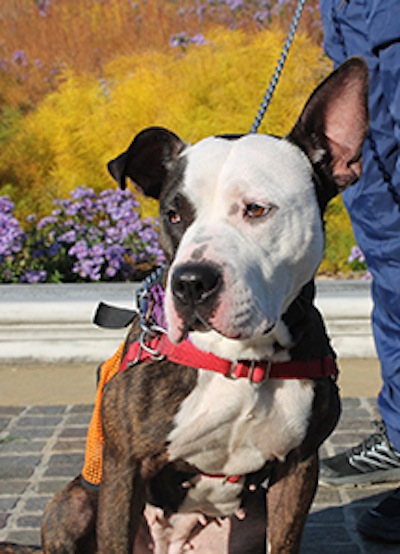 If you're looking for a dog to be your shadow and follow you around, giving you kisses and snuggles, Jelly Bean is your girl. A three-year-old, 40-pound American Staffordshire terrier mix, she came to the Washington Humane Society in August as a stray and has been hoping to find a home ever since. She is past her puppy stage and is pretty mellow. Jelly Bean needs help building her confidence, but that's nothing a little TLC can't resolve. She is good with kids and great on her leash. Meet Jelly Bean at the WHS New York Avenue shelter.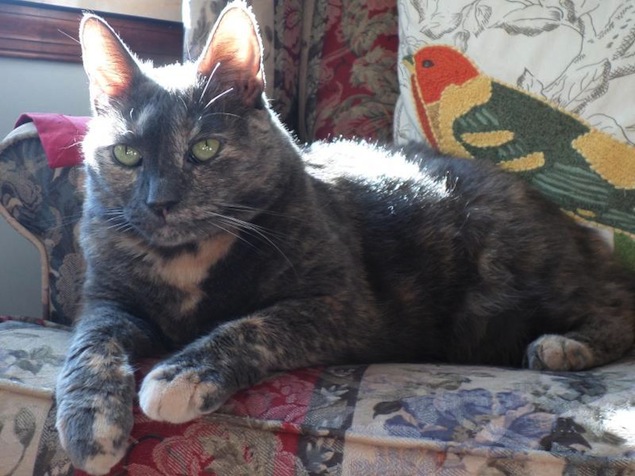 Cleopatra is a sweet, friendly cat. She is playful and loves chasing a laser light and catching her mouse toys. Cleo is a heavier kitty, and has been on a low-calorie diet in her foster home and is doing very well. She would love to be adopted and find a permanent family. If you're interested, you can meet her through Homeward Trails Animal Rescue.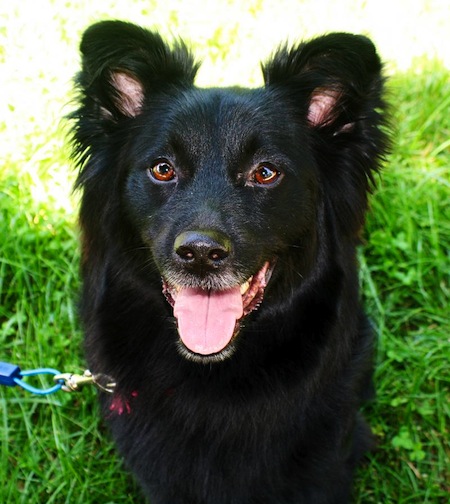 Banksy is an intelligent and loyal five-year-old Border Collie mix. He prefers women and would like a quiet house with one special lady. Banksy is great with other dogs, fine with cats, and housetrained, and would be a great running partner. He is sensitive and quiet in the house, but active and energetic on walks. You can meet him through Homeward Trails Animal Rescue.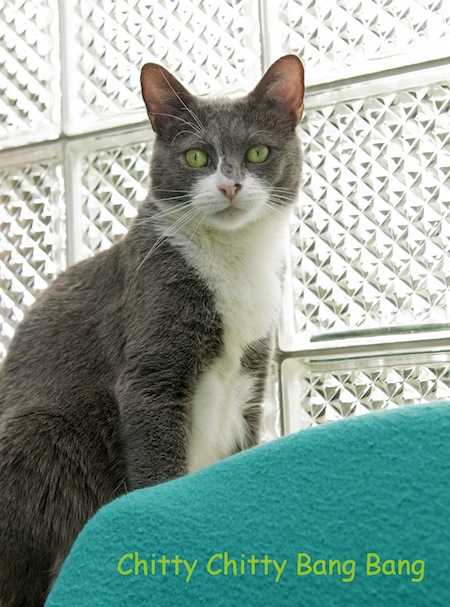 Chitty Chitty Bang Bang is a beautiful three-year-old cat who gave birth to a litter of kittens early last year, all of whom were quickly adopted. Eventually, she too found a home, only to be returned recently because one of her human companions developed allergies. Chitty is a sweet and affectionate girl who is looking for a home where she will be pampered, played with, and cuddled. Stop by the Washington Animal Rescue League to meet her.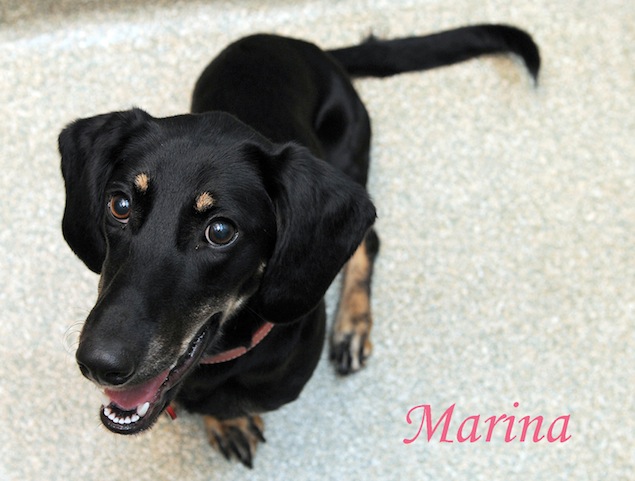 Marina is a one-year-old Basset hound mix. Her long body and large, turned-out paws are all Basset, but her face looks a bit more like a Dachshund or even a Doberman. Marina is a cheerful, friendly girl who is happy to play and then curl up in your lap. She loves people but because of her "what's mine is mine" philosophy about food and treats, she'd do best in a home with adults and older children. Stop by the Washington Animal Rescue League to meet Marina.