The 2012 announcement that a Bible museum would take over the Southwest DC building occupied by the Washington Design Center meant the collection of high-end home furnishing showrooms had to find new digs. The hunt for space ultimately led to the Franklin Court building at 14th and L streets, Northwest, where Wednesday evening, the Design Center debuted its new home with a ribbon-cutting and open house. Here are some of the top trends we spotted while touring the three floors of showrooms.
Anything-but-stuffy wingbacks
At the AmericanEye showroom, the classic shape was done up in vibrant colors and laid-back textiles.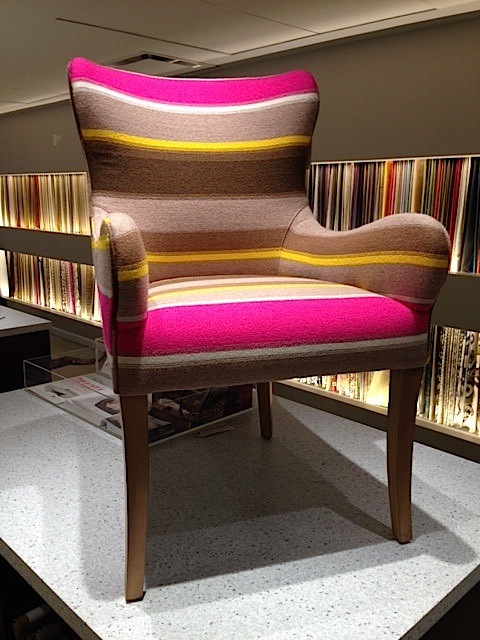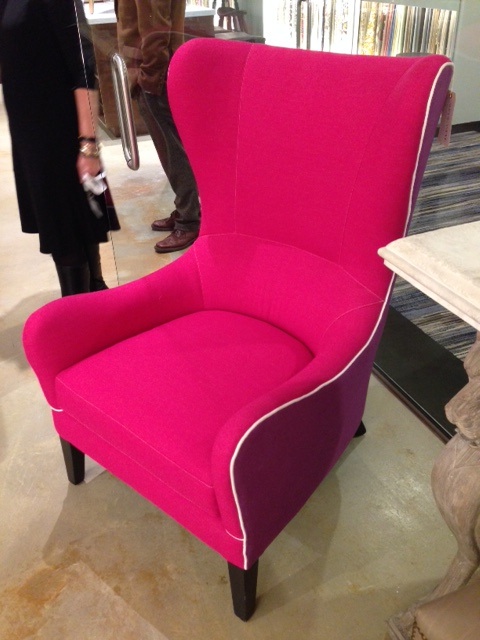 Glam cockail tables
Though compact in size, these were big on style.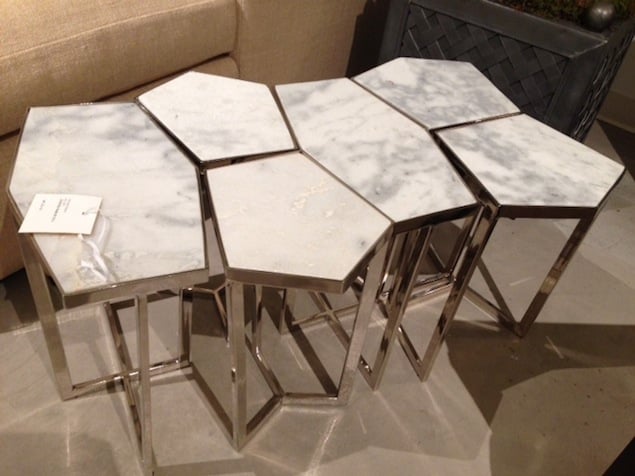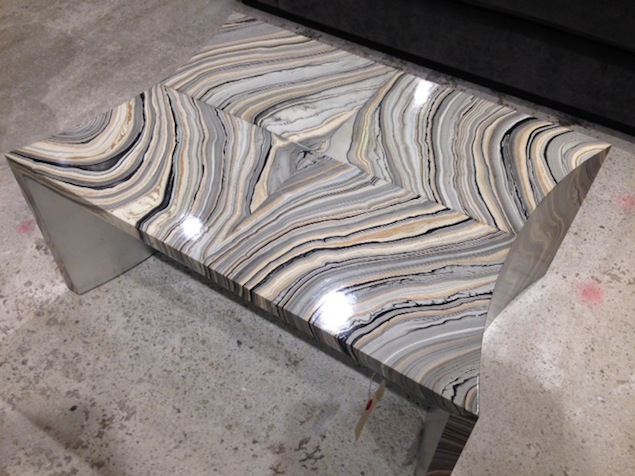 Sculptural chandeliers
Not just for the dining room, these fixtures make a statement.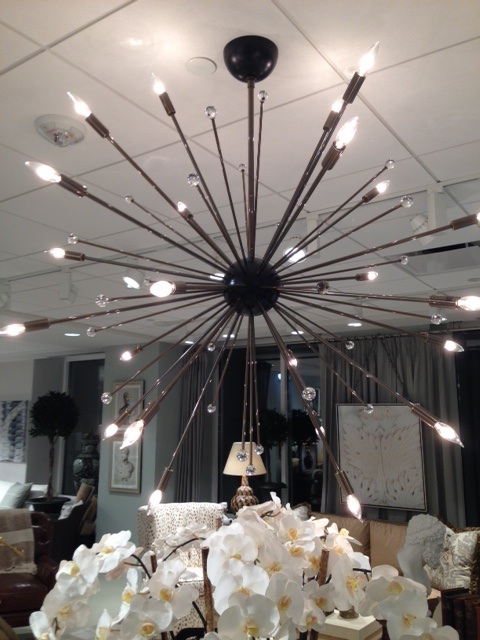 Haute hides
We saw lots of fur and leather, but these two pieces were our favorite examples of the trend.