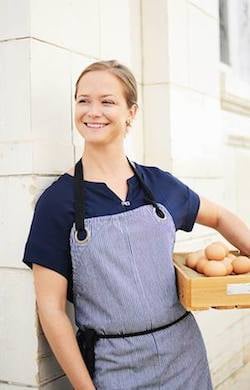 News of chefs on the move: Lindsay Autry, a finalist on the Texas-set Top Chef season nine, will take over at Firefly. A representative for the restaurant says current toque Todd Wiss is headed outside Washington to work at sister Kimpton Hotel properties.
Autry comes to the Dupont Circle stalwart from Florida, where she held executive chef positions at the Sundy House and the Omphoy Ocean Restort. She's often described her cooking style as a blend of Mediterranean and Southern flavors, stemming from her hometown of Fayetteville, North Carolina. She made it to the second-to-last episode on her Top Chef season, losing to Sarah Grueneberg and Paul Qui, the Austin chef (and occasional DC popper-upper) who went on to win the title.
Look for new items coming from Autry in the coming weeks.