It's 15 miles from the White House, but you can play POTUS at home in the wood-paneled library/office of this decked out McLean mansion. Whether the flags flanking the desk convey is unclear, but they're probably worth negotiating for since they add to the room's House of Cards vibe.
What else can you find tucked away among the home's cozy 14,200 square feet? Lots of chandeliers—they seem to be everywhere, including in the six bedrooms. There are also ten bathrooms with some of the most ornate vanities you've ever seen. It would be a crime not to wipe up the drips after washing your hands in those things, and given that there are nine security cameras on the property, it wouldn't hurt to be on your best behavior.
The French Provincial style spread comes with a wine room, a gym, a movie theater, a sauna, a five-car garage, and plenty of privacy since it's surrounded by forest and secured behind an iron gate.
This home is on the market for $4.9 million. Take a peek at the pictures below, then head to Washington Fine Properties for complete details.
For more real-estate picks, follow Open House on Twitter at @openhouse.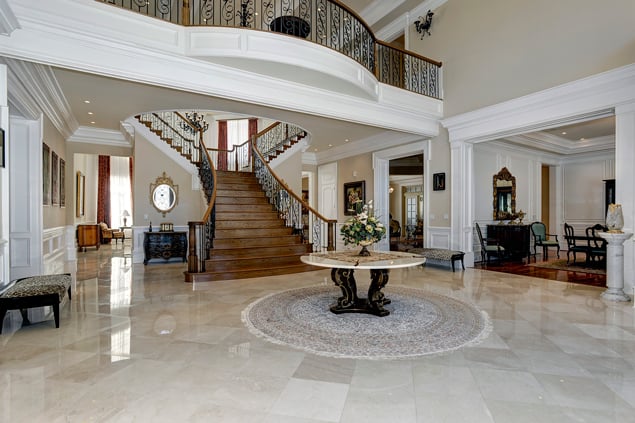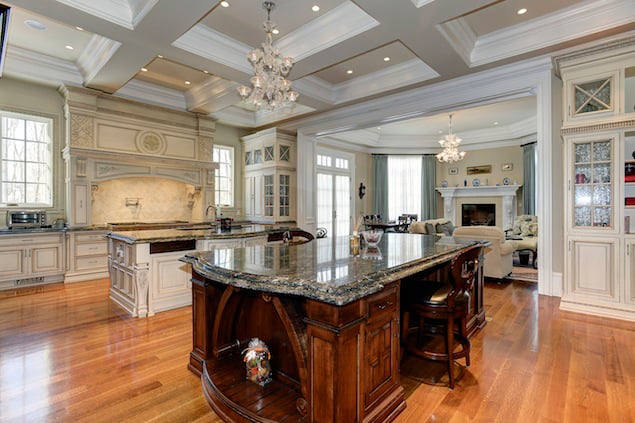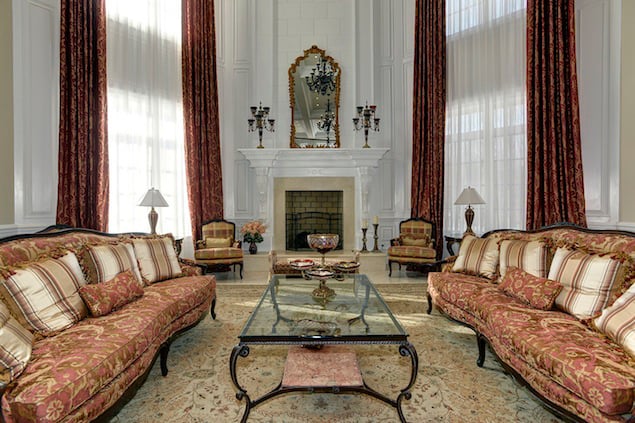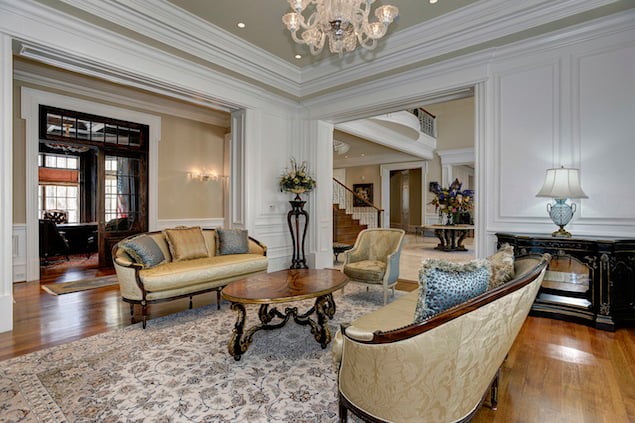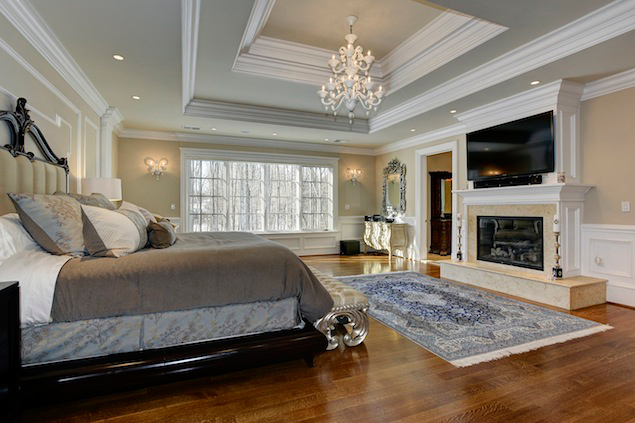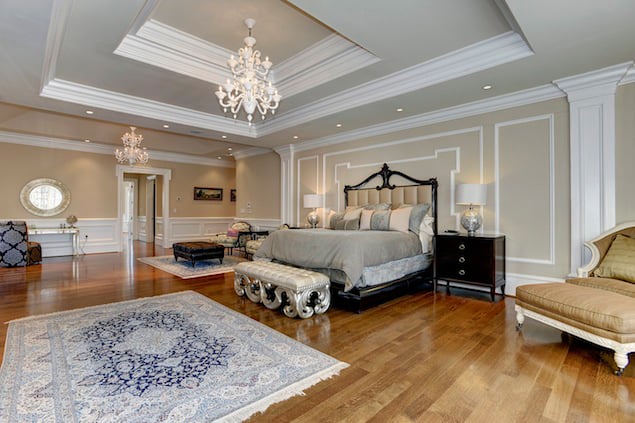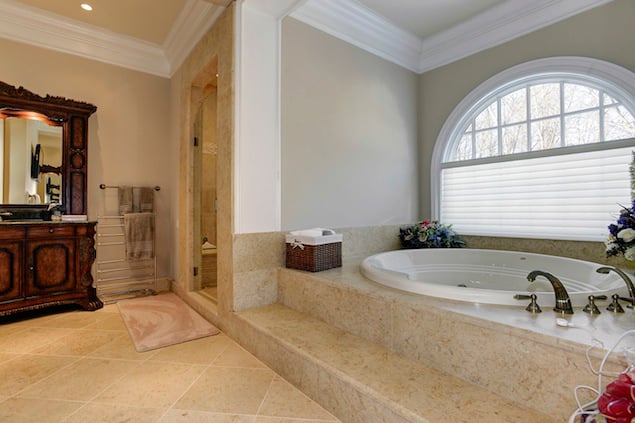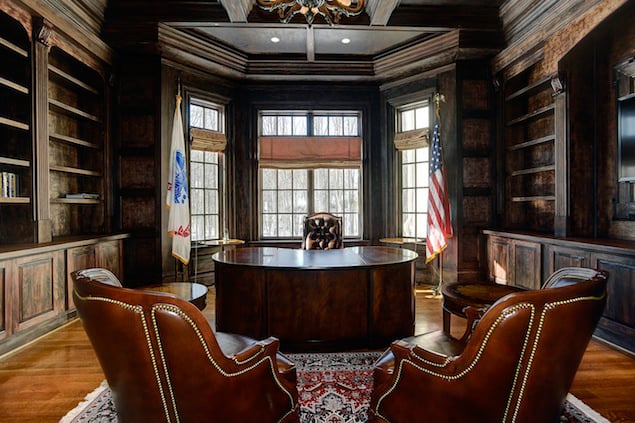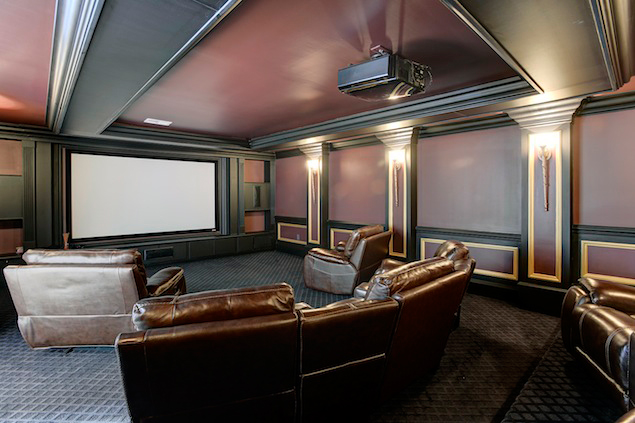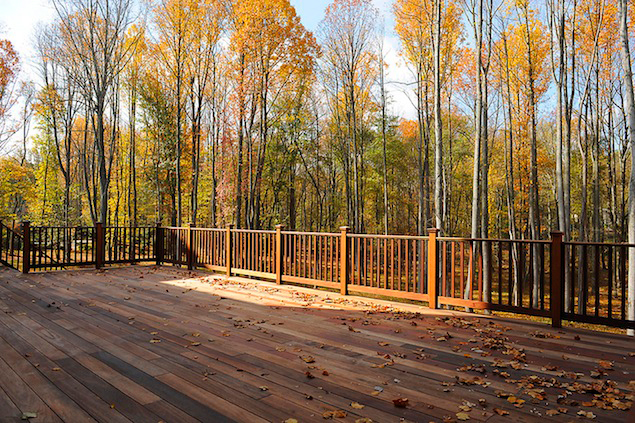 You Might Also Like: