Ballston's growing restaurant scene gets its newest addition on Tuesday with the opening of Kapnos Taverna. The Mike Isabella eatery is a spinoff of Kapnos on 14th Street, with a wholly new menu and a focus on island-style Greek cuisine. Diners can head in for lunch this week, and dinner beginning Monday, February 2. Here's what to look for when you go.
The best seat in the house: Guests have 165 spots to choose from in the Mediterranean-styled restaurant, including bar-like seating in front of the open kitchen; you might recognize executive chef George Pagonis from his recent stint on Top Chef. The "VIP table," as Isabella calls it, is slightly apart from the show, tucked away in a corner with a good view of chefs at work, but still plenty of privacy. Want to catch all the action? Pick a table on the second-floor mezzanine, which overlooks the entire dining room.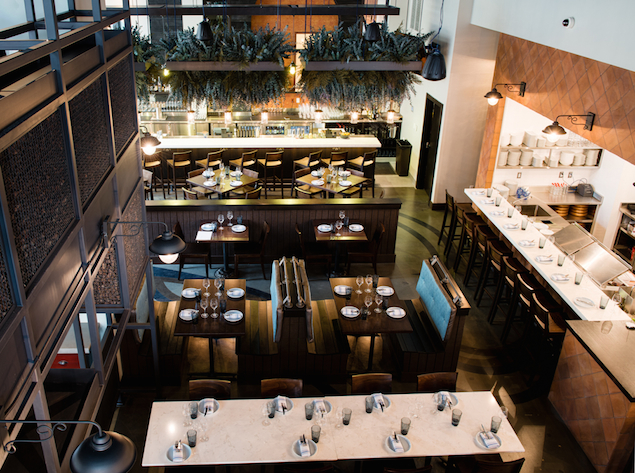 The go-to dish: The shellfish tower. Washington may be swimming with raw-bar plateaus, from Le Diplomate to Fiola Mare, but Isabella offers the first Greek version. The platter can include freshly shucked oysters, lobster, marinated mussels, salmon tartare, cracked crab, and more, served with dipping sauces like tomato-ouzo cocktail, lemony yogurt, and an herb-packed mignonette.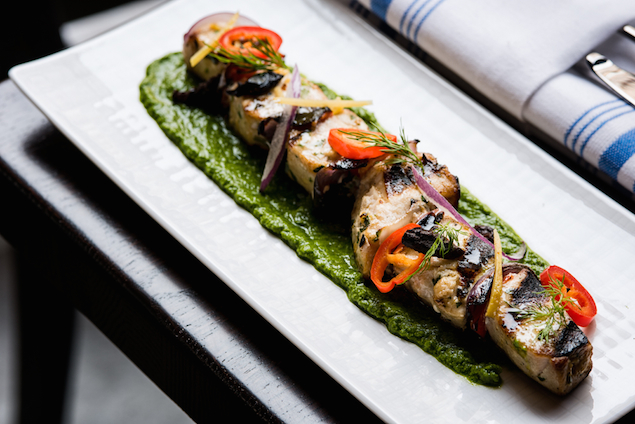 Out-of-the-water options: While the menu draws heavily from the ocean, meat eaters and vegetarians still have plenty to pick from. The stellar dips and spreads like smoky feta or charred eggplant, served with warm flatbread, are among the few carryovers from Kapnos; carnivores will also find the signature spit-roasted chicken and lamb with ancient-grain salad and tzatziki. Many new options include more traditional mezze such as spanokopita and falafel, and a lunch menu with five different gyros (a wallet-friendly combo includes a sandwich, spread or salad, and drink for $15).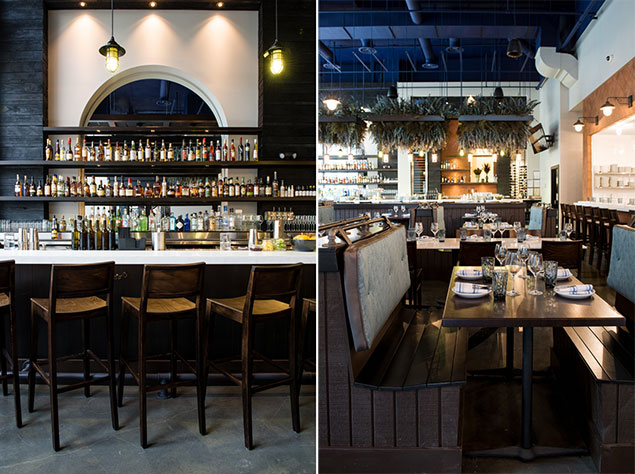 That wonderful smell: Dried herbs and flowers. A garden's worth of lavender and eucalyptus hangs from an installation above the bar area, infusing the room with scents familiar to the Greek islands.
Drink like Mike: Barkeep Taha Ismail is behind the cocktails, which are often infused with Mediterranean spices, peppers, and honey. If you're going with a shellfish tower, Isabella recommends keeping it classy with a gin martini (vodka is also an option), stirred here with floral Dolin blanc vermouth and orange bitters. The wine list is fittingly three-quarters Greek, and you'll also find at least one beer from the country, Mythos lager.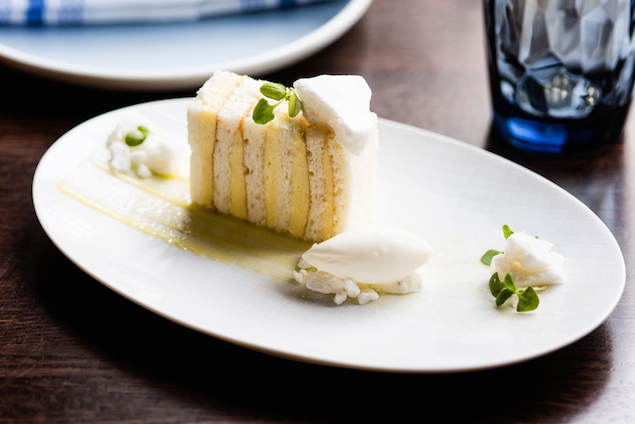 In the future: Brunch, and a big patio. Saturday and Sunday brunch will launch in a few weeks; the 60-seat outdoor space is planned for the spring. This year is also a big one for Isabella in the Ballston neighborhood, with the Mexican cantina Pepita and Yona Noodle Bar coming soon.
Kapnos Taverna. 4000 Wilson Blvd., Arlington; 703-243-4400. Open for lunch, Monday through Friday 11:30 to 5. Dinner (starting Monday, February 2): Sunday through Wednesday 5 to 10, Thursday 5 to 11, Friday and Saturday 5 to midnight. Brunch (coming soon): Saturday and Sunday 11:30 to 3.