In the market for a place that could make Downton Abbey look underwhelming? We found it in this nine-bedroom, 15-bath Neoclassical revival mansion, parked just off Embassy Row. It comes with a massive entryway, complete with marble floors, statues of Greek goddesses to welcome guests, crystal chandeliers, and ornate railings lining a grand staircase. There's even a wet bar just beneath those stairs, so you—or your butler—can serve visitors a cocktail as soon as they enter.
In keeping with the style of the home, the sitting room fireplace is framed by a relief-plastered mantlepiece depicting a boy and his dog, and the fresco on the dining room ceiling features little naked cherubs who look down on you while you dine. The gourmet kitchen is replete with stainless steel appliances so high-end only a professional chef would need them—but if you're living here, we trust you have one of those. You may want to add a barista to the payroll, too, since there's a built-in espresso machine above the granite countertops. A wood-paneled elevator can take you up to the master bedroom, with a walk-in closet that would make Paris Hilton jealous, or down to a custom-built wine cellar. There's a pool out back, and a library with a hidden door that leads to a recliner-packed movie theater (we knew there had to be one somewhere around here).
2221 30th St., NW is listed at $16,500,000. Take a peek inside below, then head over to Washington Fine Properties for the video tour.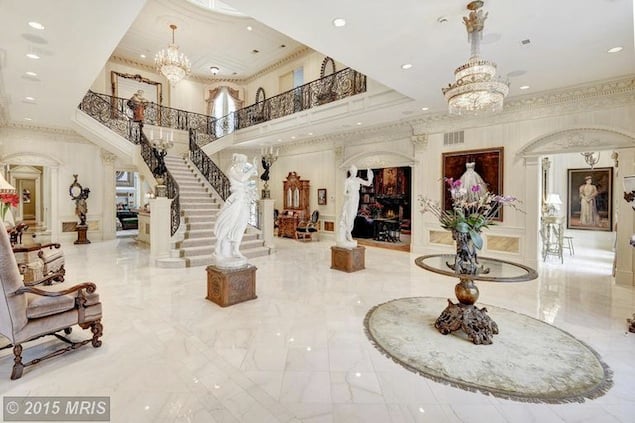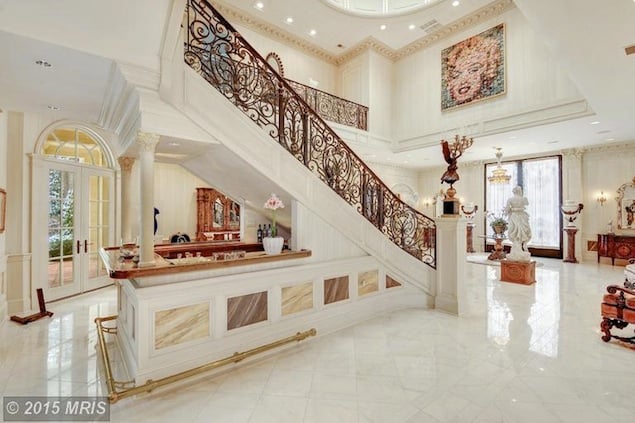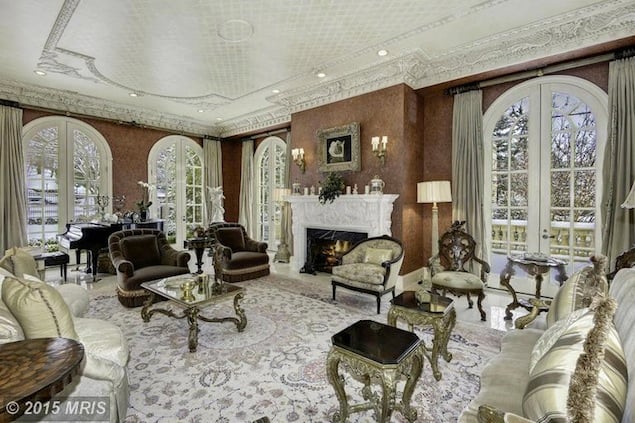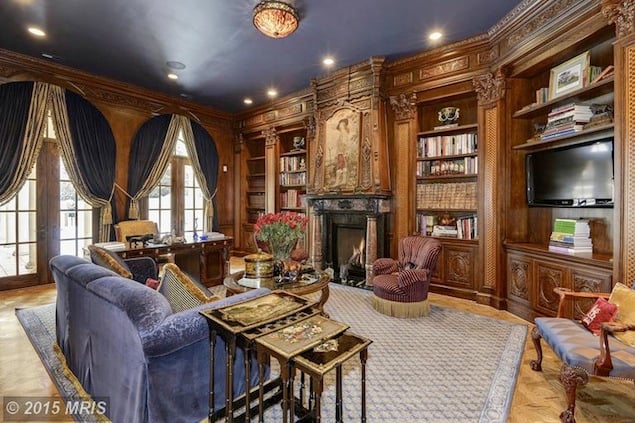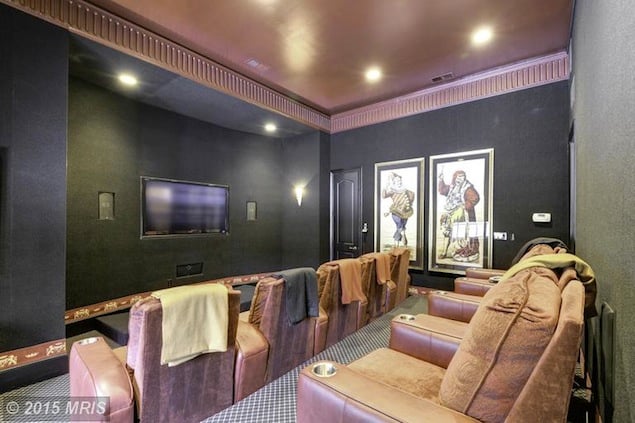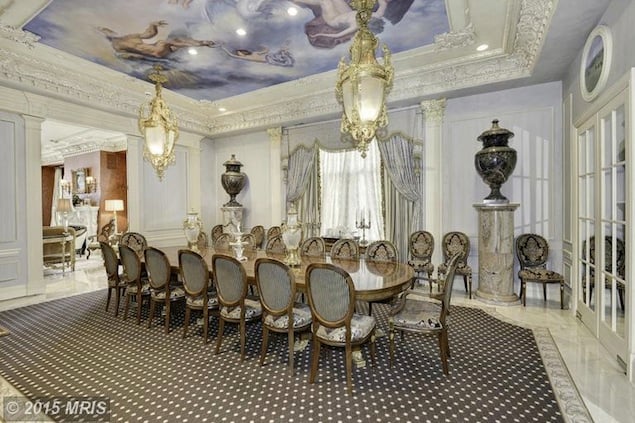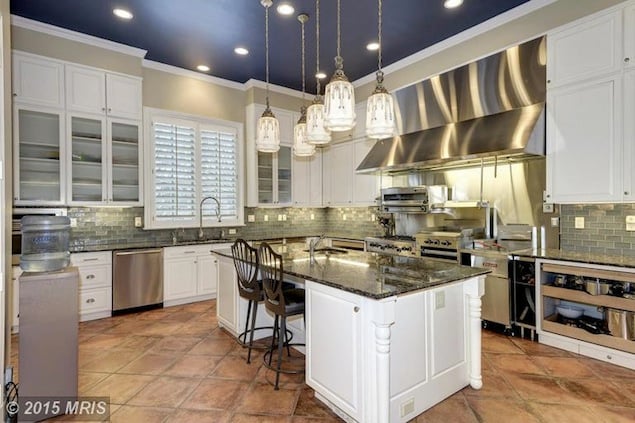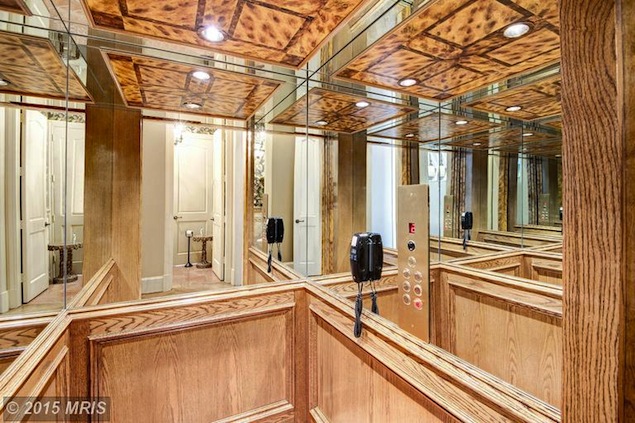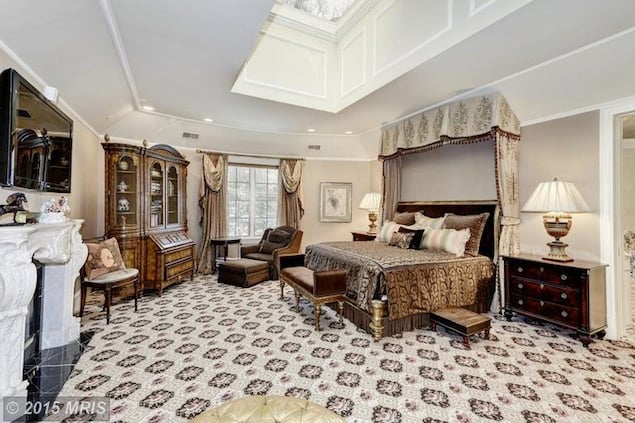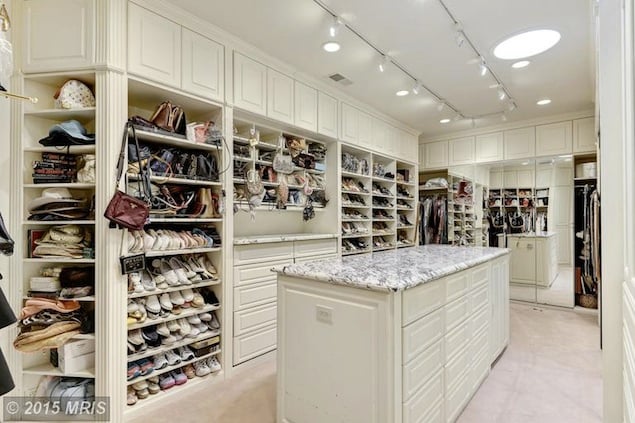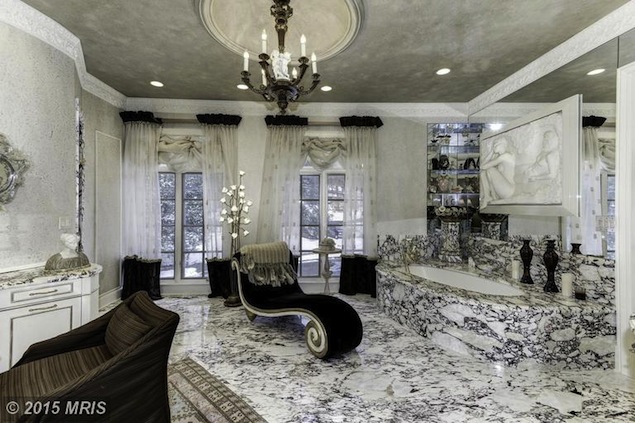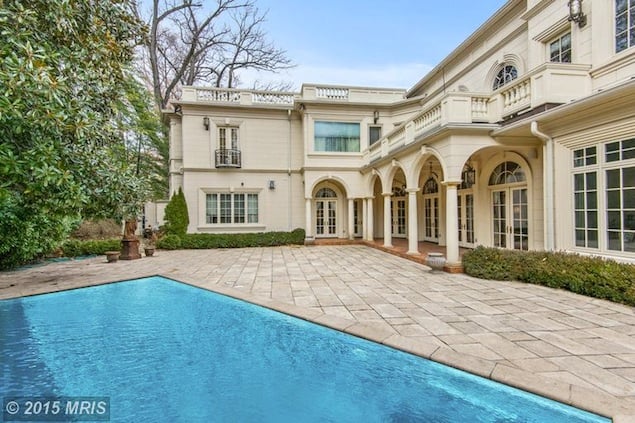 You Might Also Like: