Jessica Fu had had her eye on Frank Battaglia, her coworker at an intellectual property law firm in DC, for a while before she decided to make a move. She'd seen that he was a hard worker, knew he was bright from the Princeton mug on his desk, and even from the distance she kept, could tell he was cute. Eventually, she started finding excuses to walk by him, poking her head into his office to say hello. "The first couple of times I tried to initiate conversation, it felt a little awkward, and it was a bit random and always very brief," says Jessica. "I always got the impression that he thought I was a total weirdo for dropping in like that."
But their brief chats began to get longer and less uncomfortable, and eventually Frank asked Jessica to a movie. According to him, they were just "hanging out"—they'd gone to see Terminator Salvation, which doesn't exactly scream romance. But when he asked Jessica to grab dinner afterward and covered the bill, she was convinced love was in the air. On their third outing, they shared their first kiss, and Frank came around to the idea that they were more than just colleagues.
He more than made up for any lack in romance three and a half years later at Christmastime, when he cooked Jessica dinner in the house they'd just purchased together. He showered her with surprises—dinner, decorations—before pulling the shades to show her the back yard, which was filled with a dozen fir trees bedecked with white lights. As she stared at the beautiful sight, he pulled out a stunning sapphire ring, knelt on one knee, and asked her to marry him.
The couple wed on April 5, 2014, at the Sunset Crest Manor in rural Virginia. The bride carried a bouquet decorated with hand-selected brooches down the aisle as the guests sipped pink lemonade, and Jessica and Frank said "I do" amid beautiful countryside views, decorative ribbons fluttering in the wind. It was, as their wedding theme intended, "the best day ever."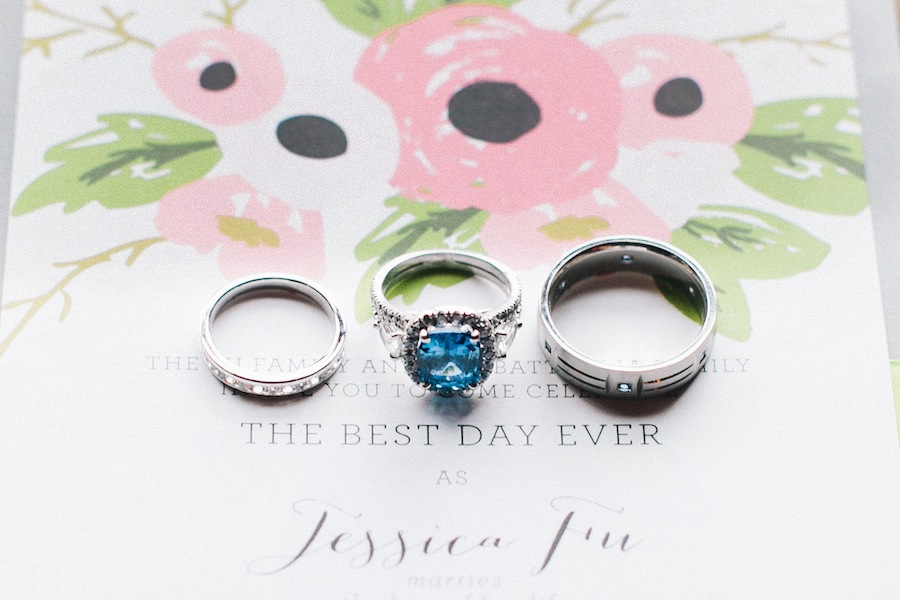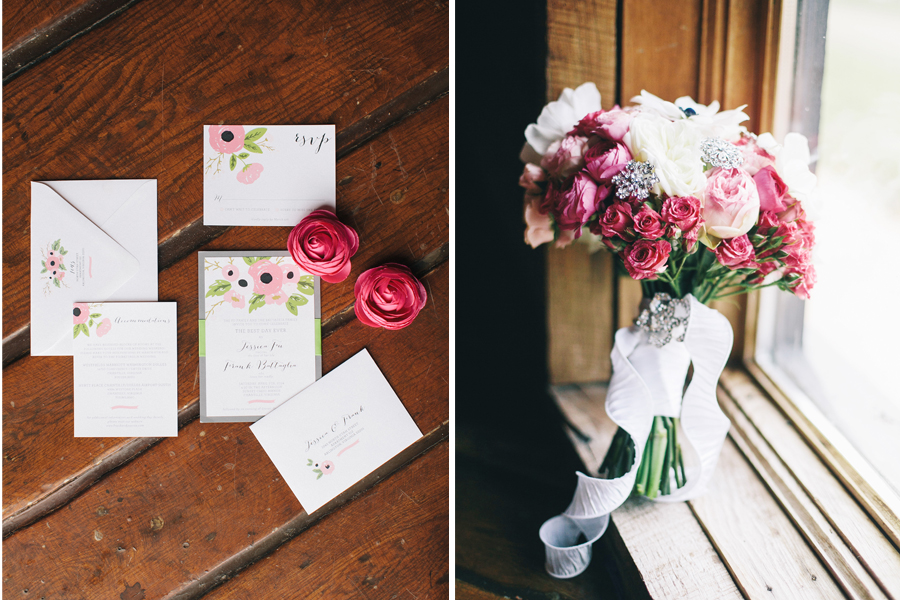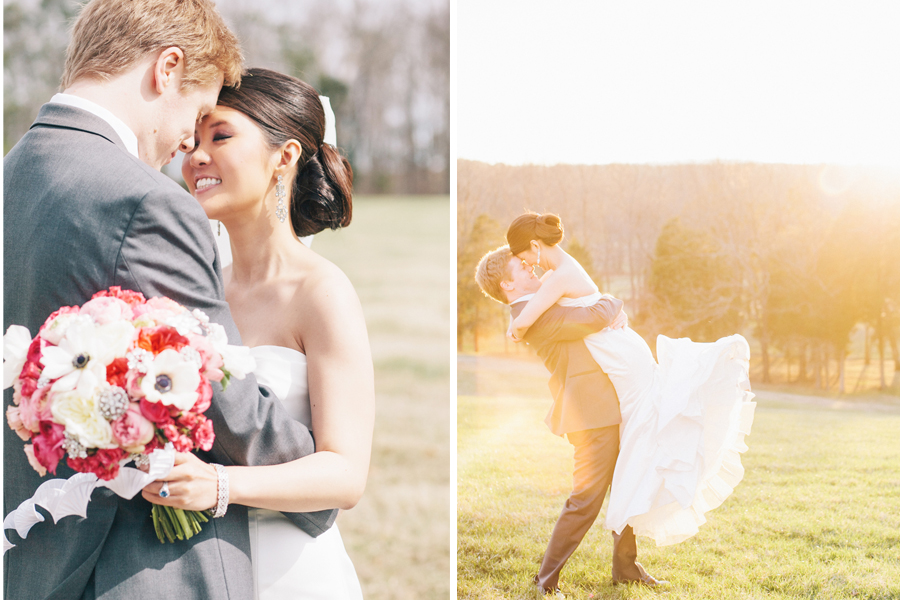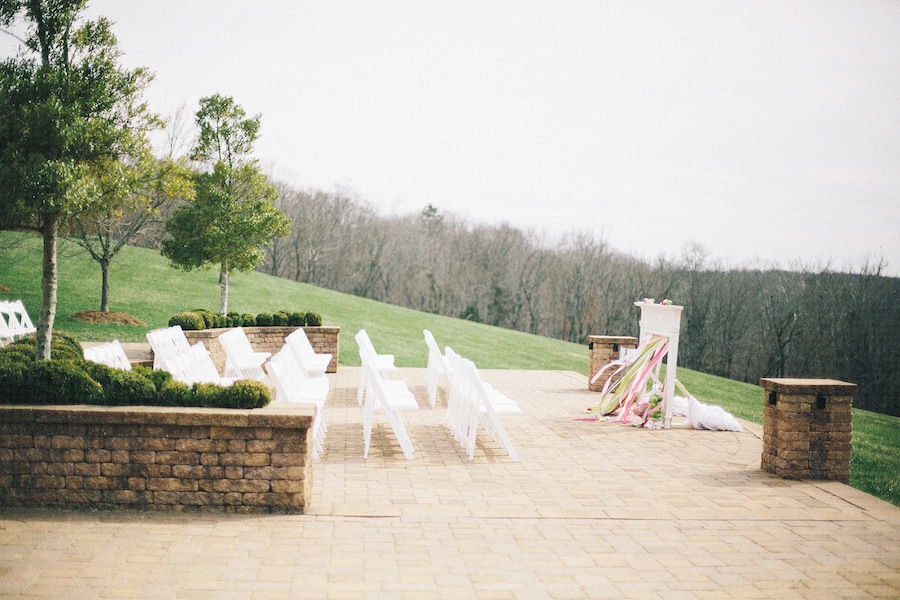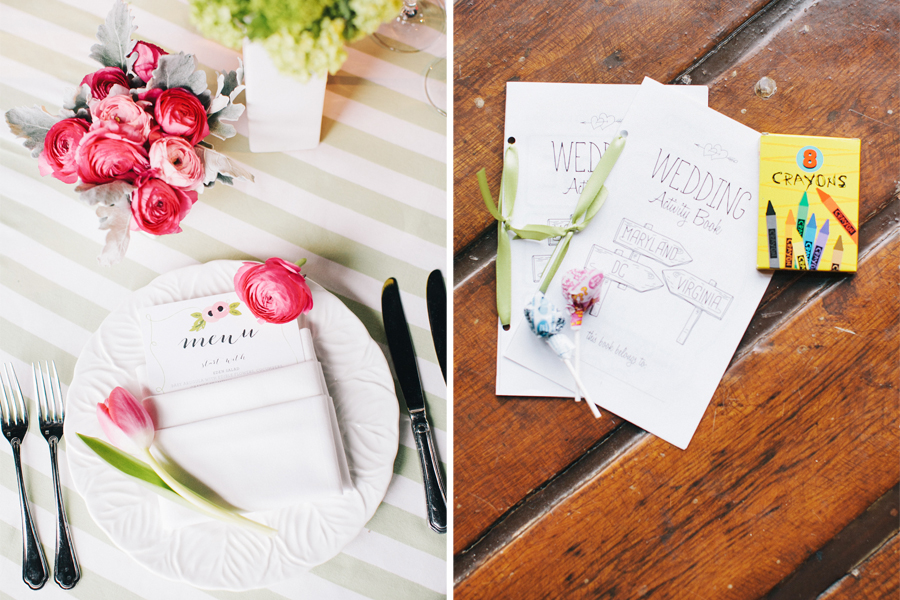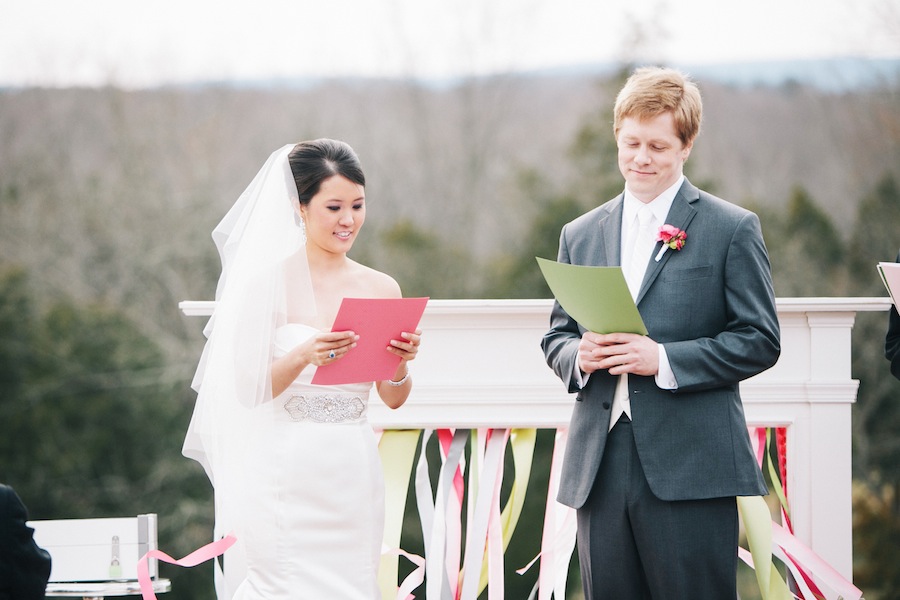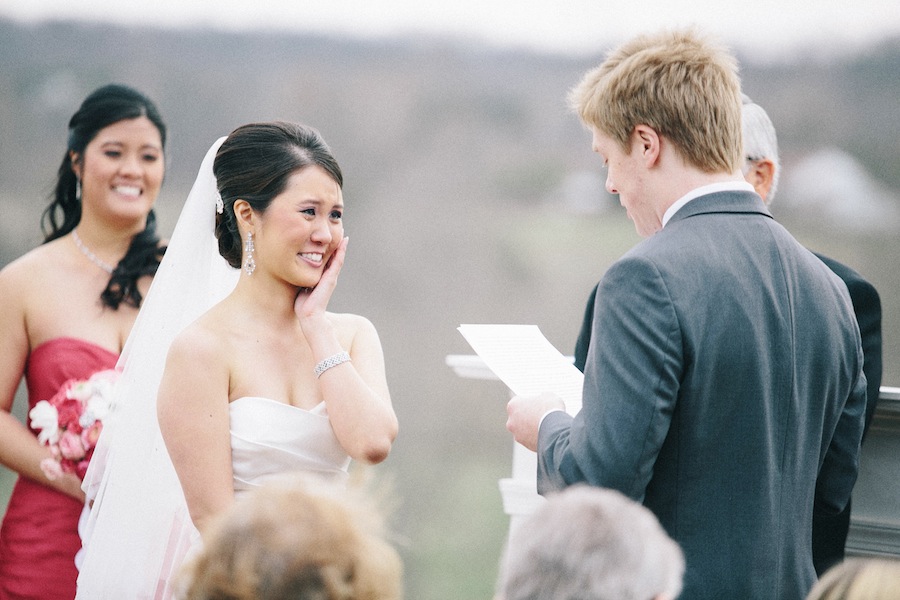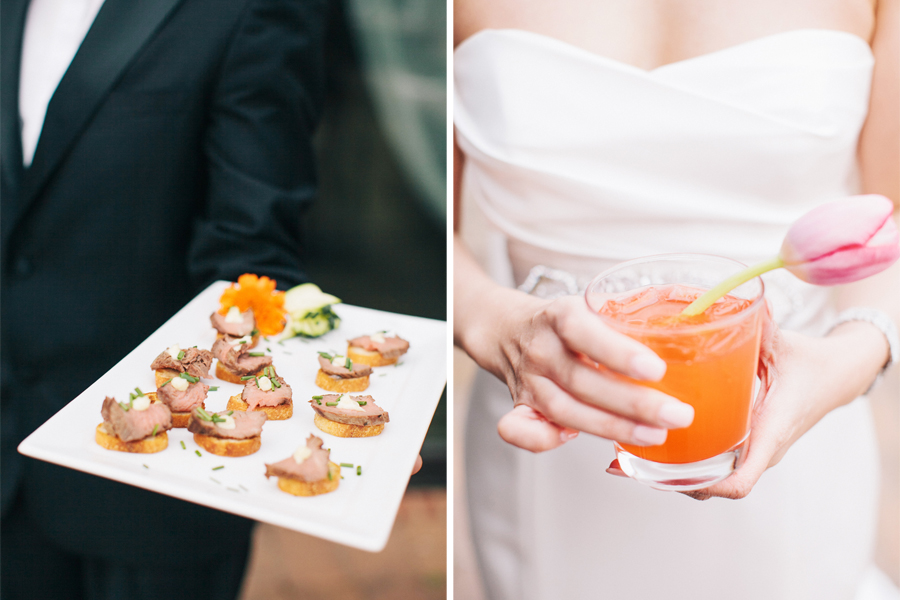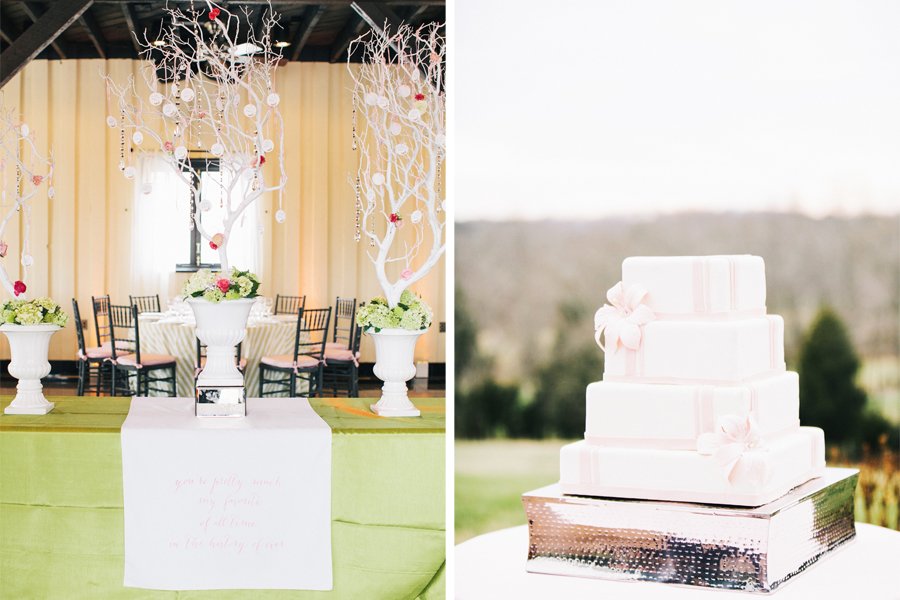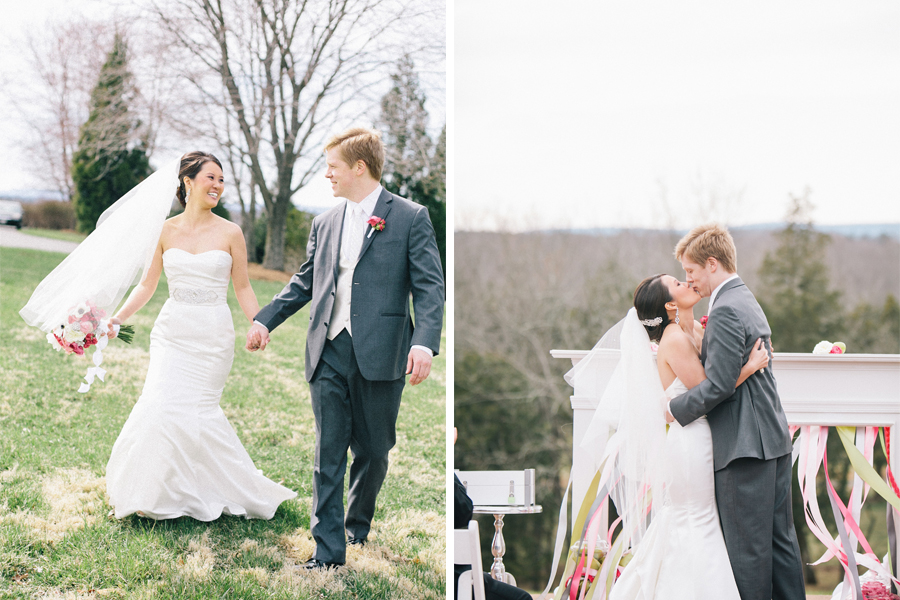 Venue: Sunset Crest Manor
Photographer: Astrid Photography
Bride's Gown: Wtoo, Love Couture Bridal
Groom's Tux: Black by Vera Wang, Men's Wearhouse
Hair and Makeup: Red Door Spa
Event Planner and Designer: Anne Kelley, Atrendy Wedding
Caterer and Cake: Main Event Caterers
Florist: Toulies en Fleur
Transportation: Reliable Limousine
Music/Entertainment: Anthony Simpson, MyDeejay, Eric Waters Guitarist
Invitations: B.T. Elements, The Dandelion Patch
Photo Booth: Photo-matica