Weddings at DC's National Museum of Women in the Arts are typically pretty swanky affairs. But just because you go fancy doesn't mean you can't still have fun! Case in point: Meredith Liu and Andrew Perlmutter's wonderfully modern celebration. Sara Muchnick Events created an event for the duo that truly reflected their playful personalities, and K. Thompson Photography captured it beautifully.
Like B&G on Facebook | Follow B&G on Instagram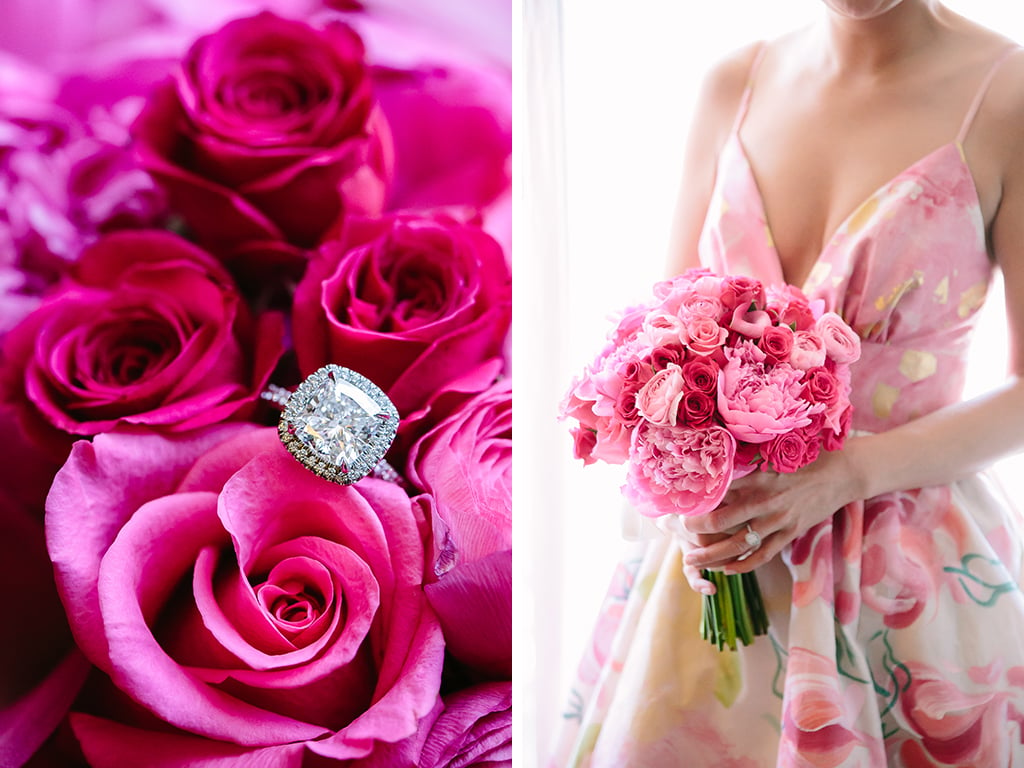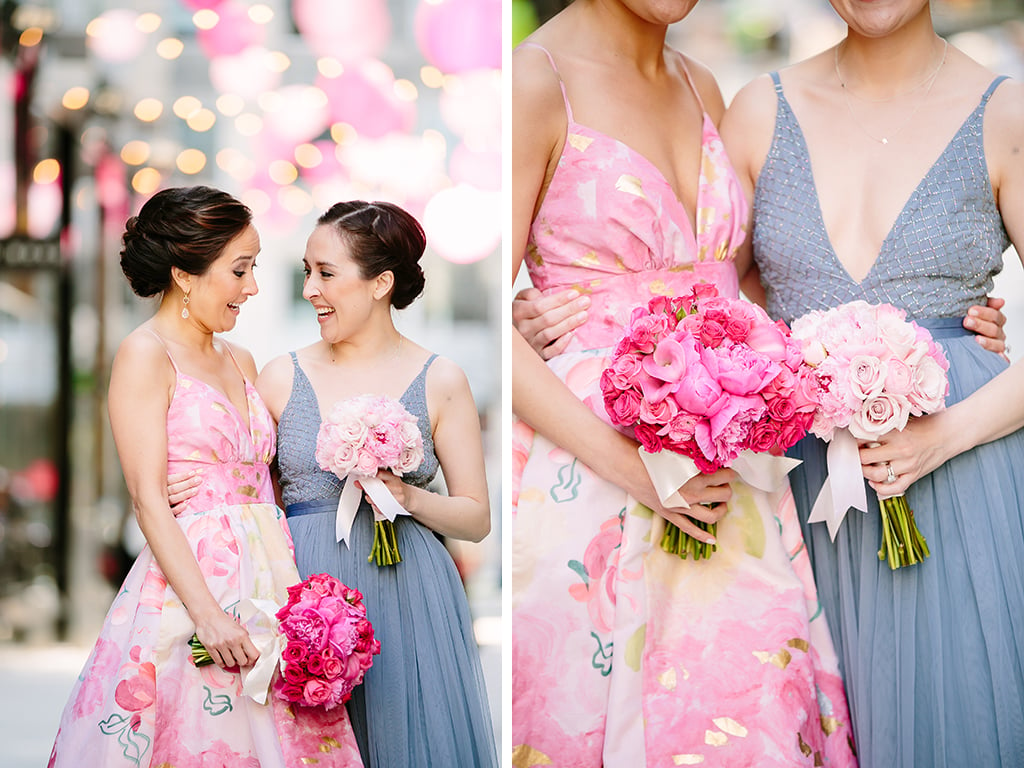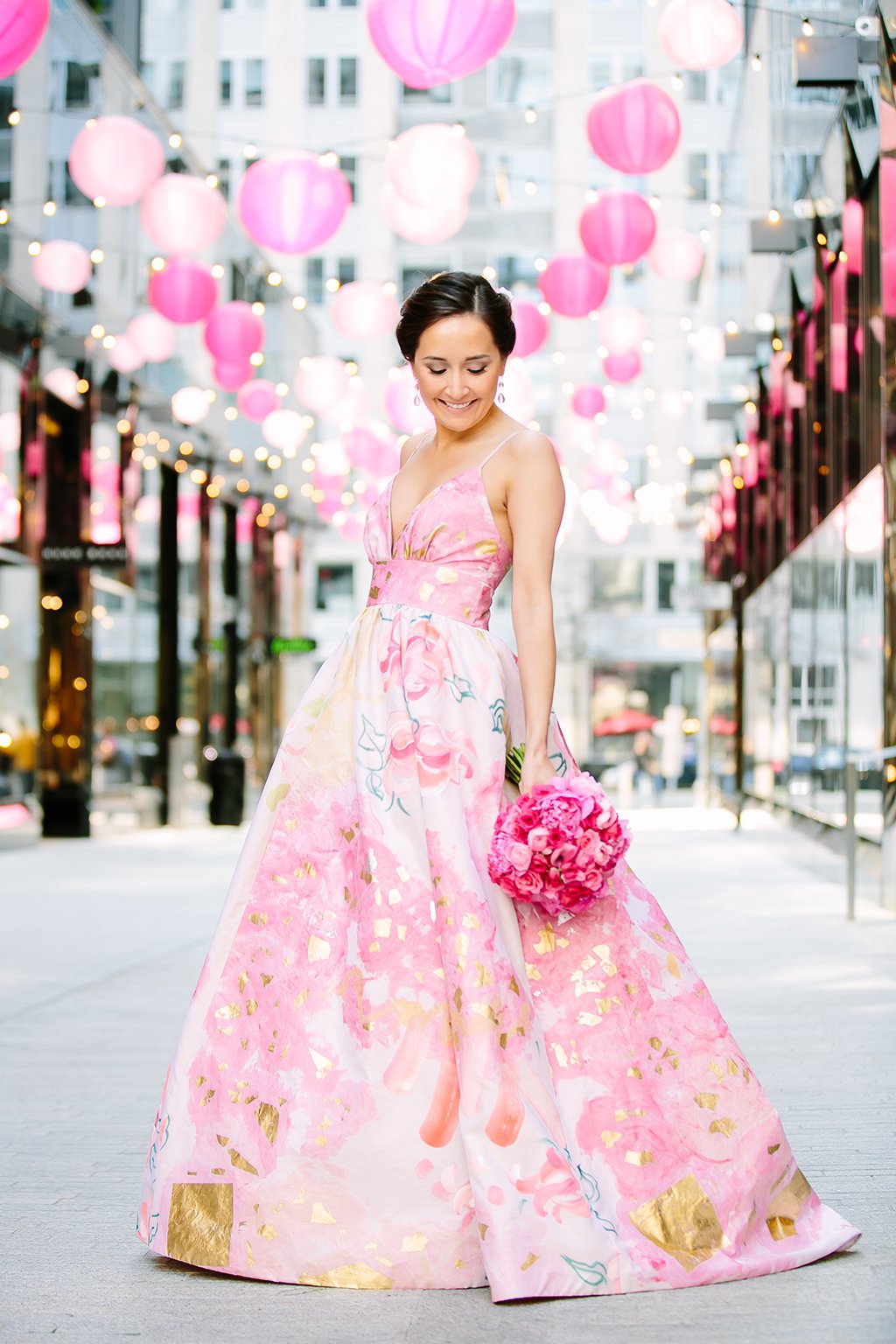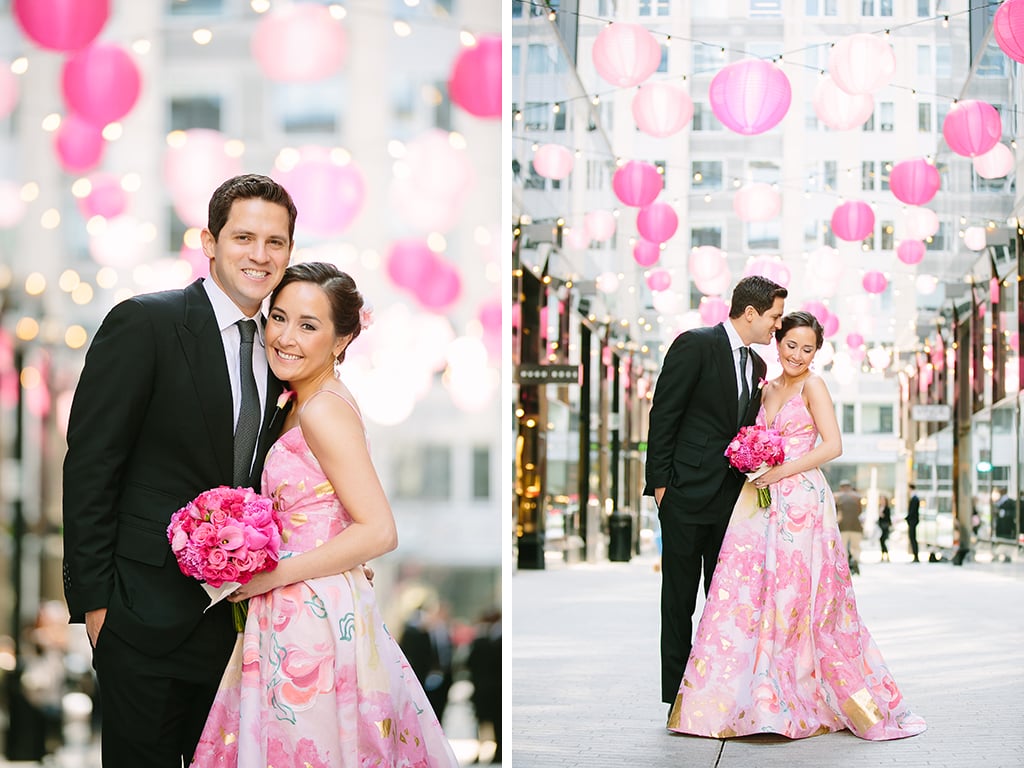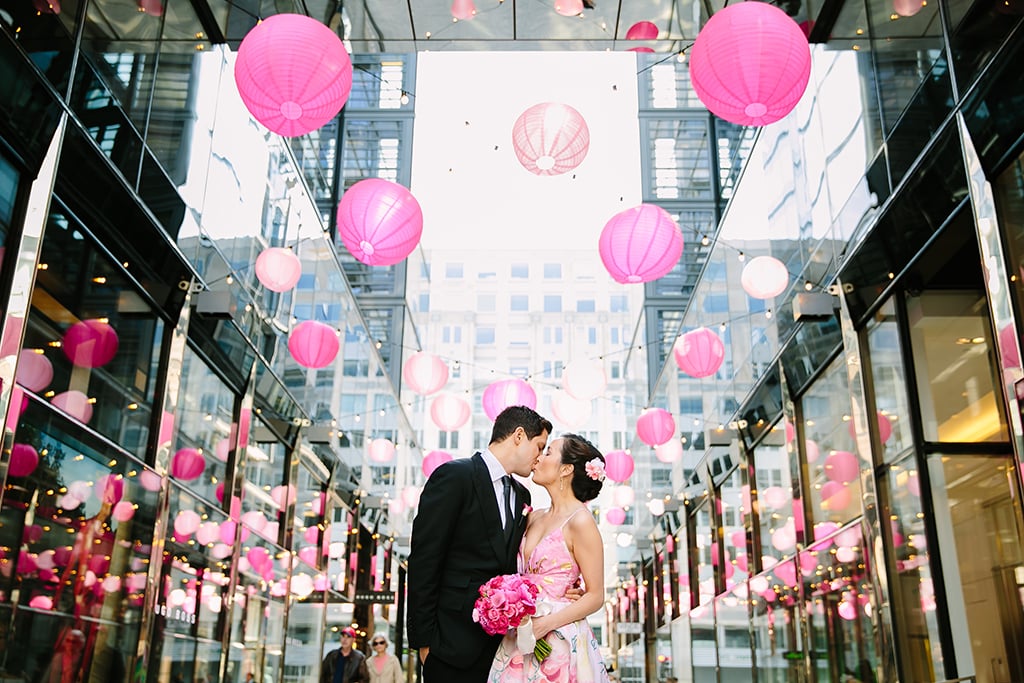 Meredith and Andrew's assigned seats in a Harvard Business School operations class weren't right next to each other, but sparks flew anyway. They passed notes for a month before their first date, when Meredith charmed Andrew at the movies by falling asleep on his shoulder. Seven years later, Andrew planned to pop the question after an ice cream date in Boston. He suggested a stroll along the Charles River, but she wanted to get home quickly, and refused several requests to linger on various park benches on the walk home. Andrew gave up on romance just outside of their apartment: Would you sit down for a minute so I can propose! he insisted.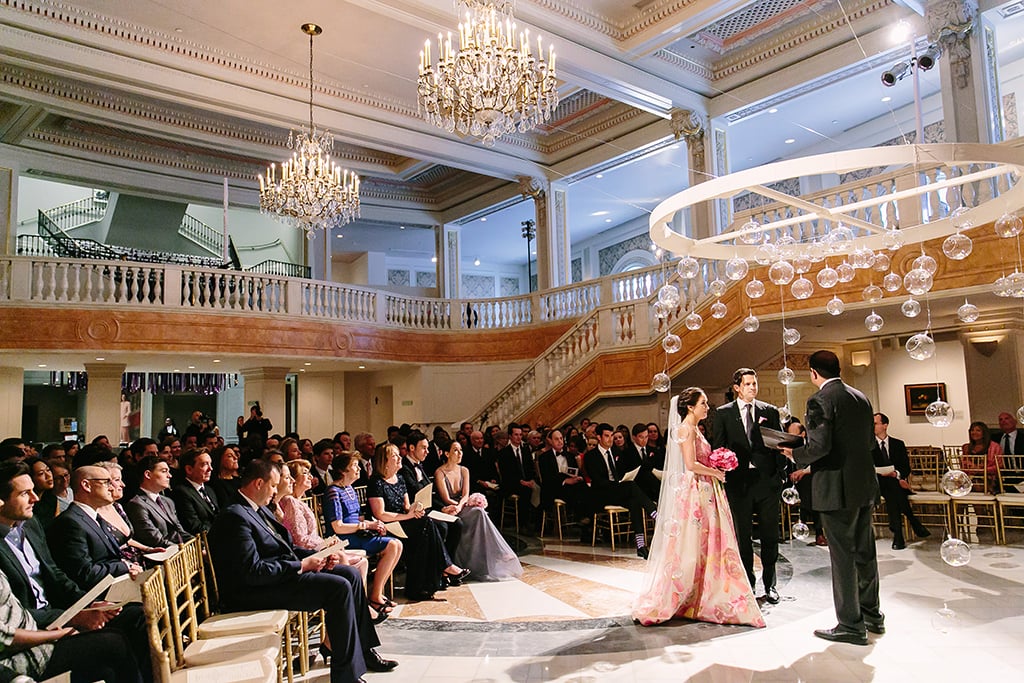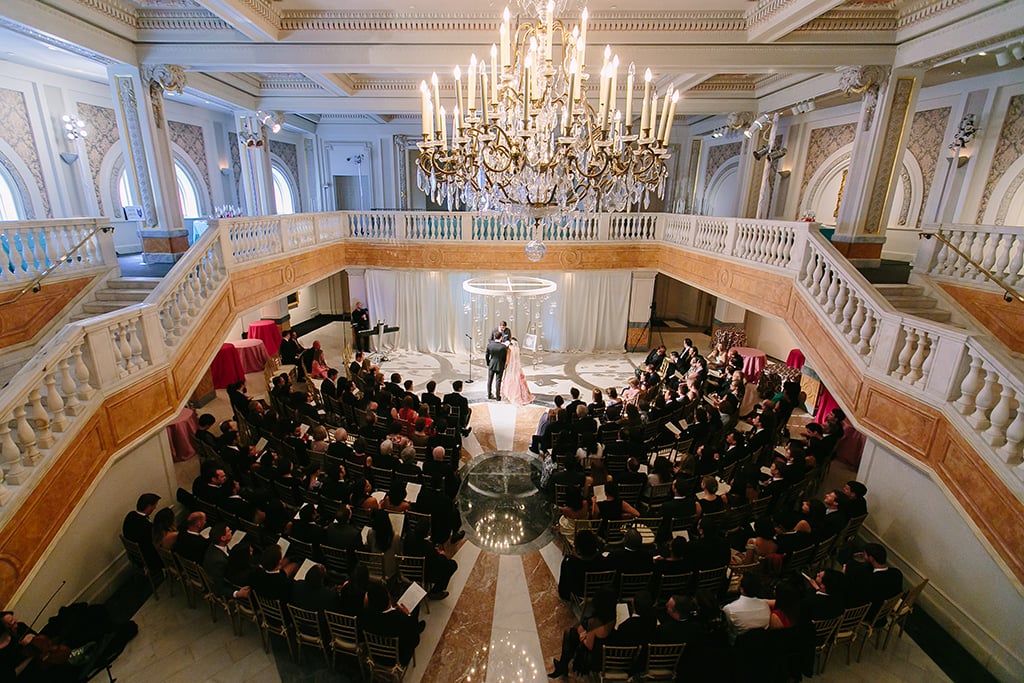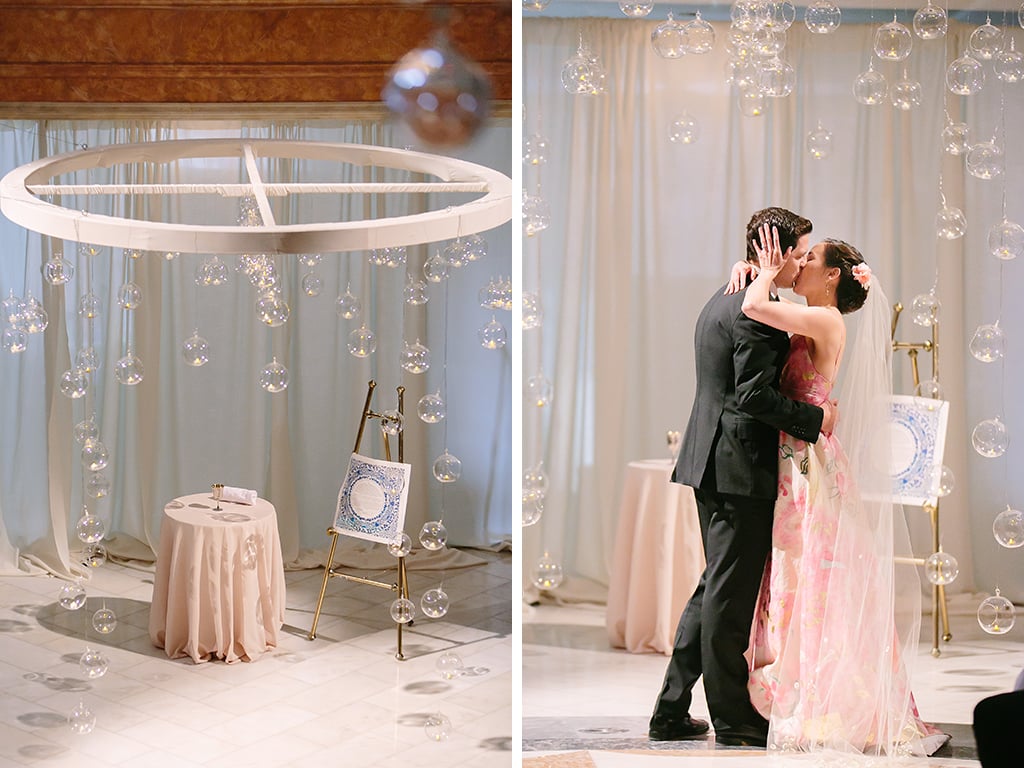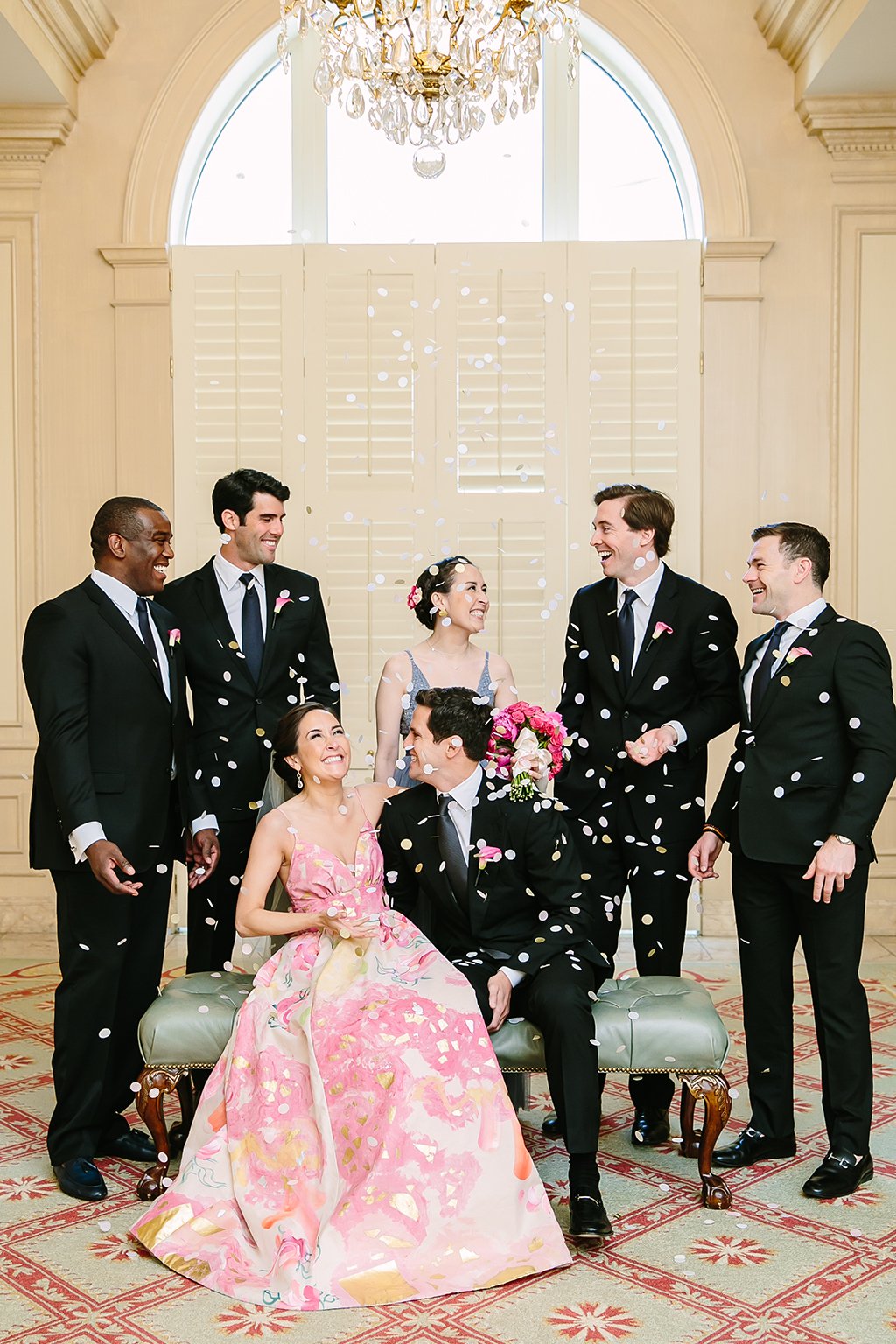 Their nontraditional wedding was filled with personal touches. The professor who presided over that fateful business class married the pair under a chuppah of candle-lit globes, and a vocalist sang "Can You Feel the Love Tonight" (guests were given the words so they could join in the chorus). The choreographed first dance included a "Dirty Dancing"  lift.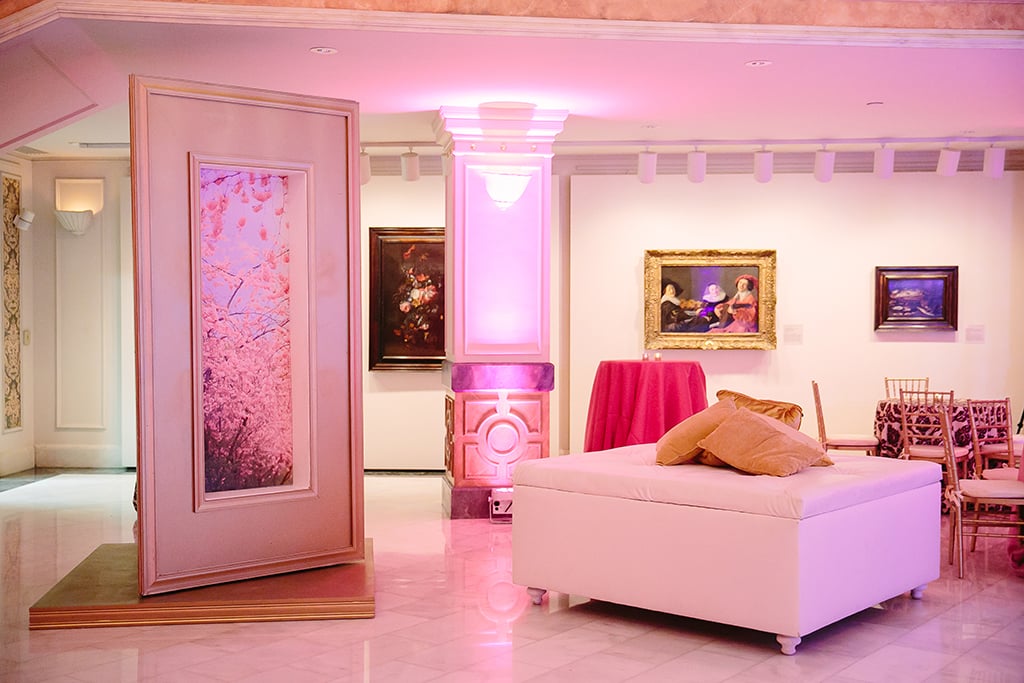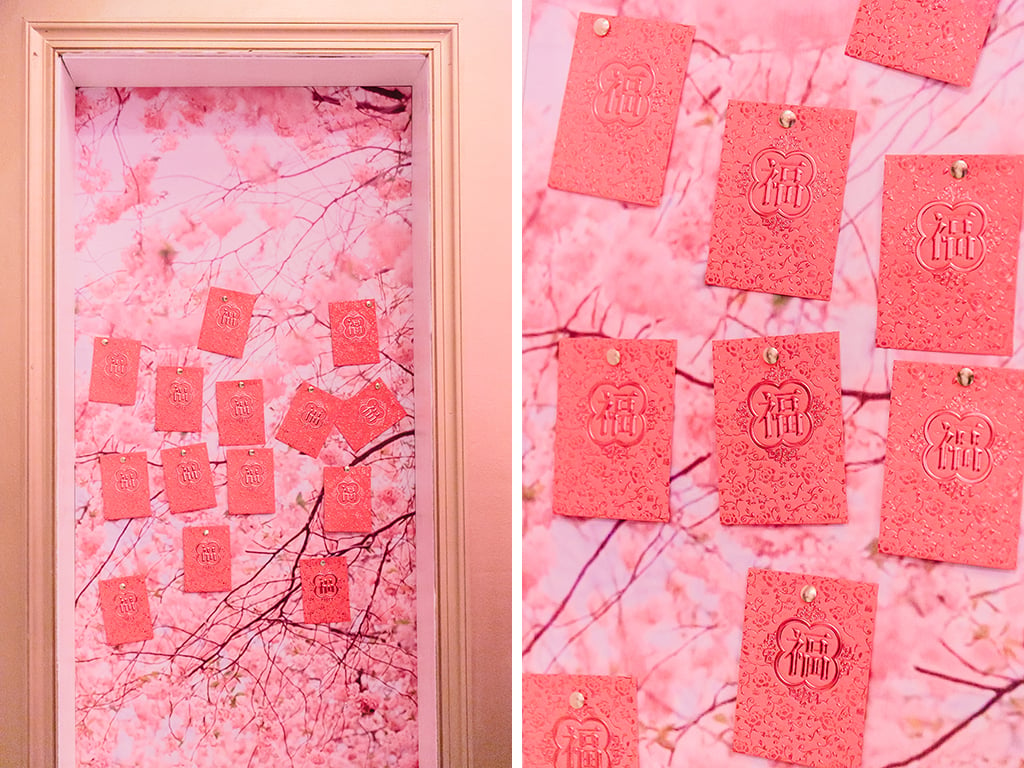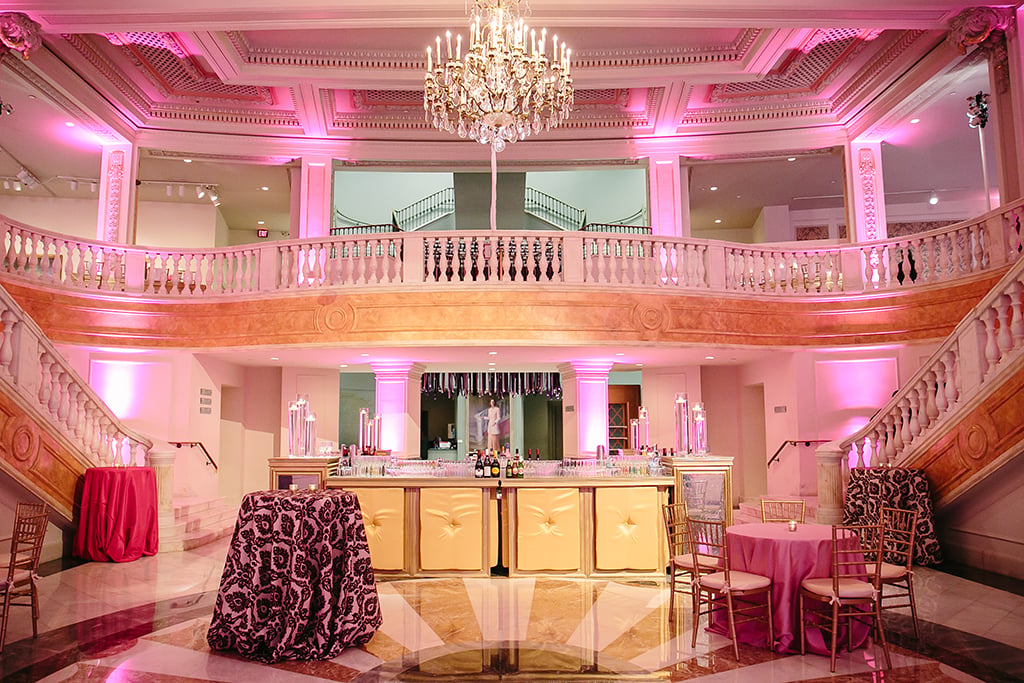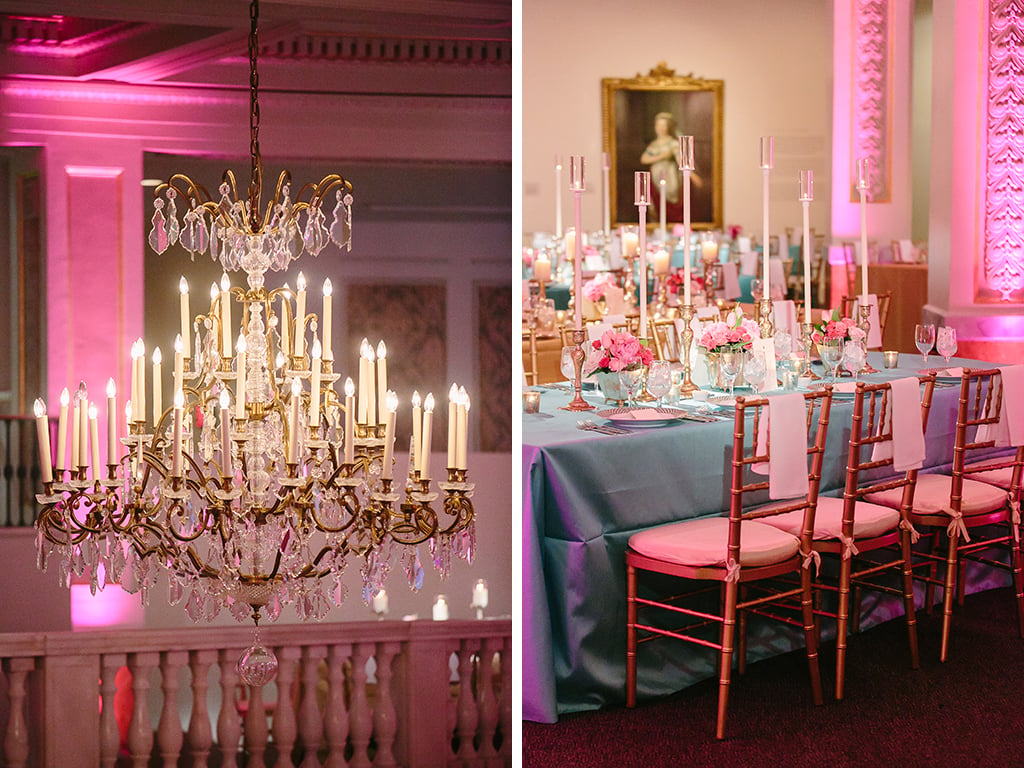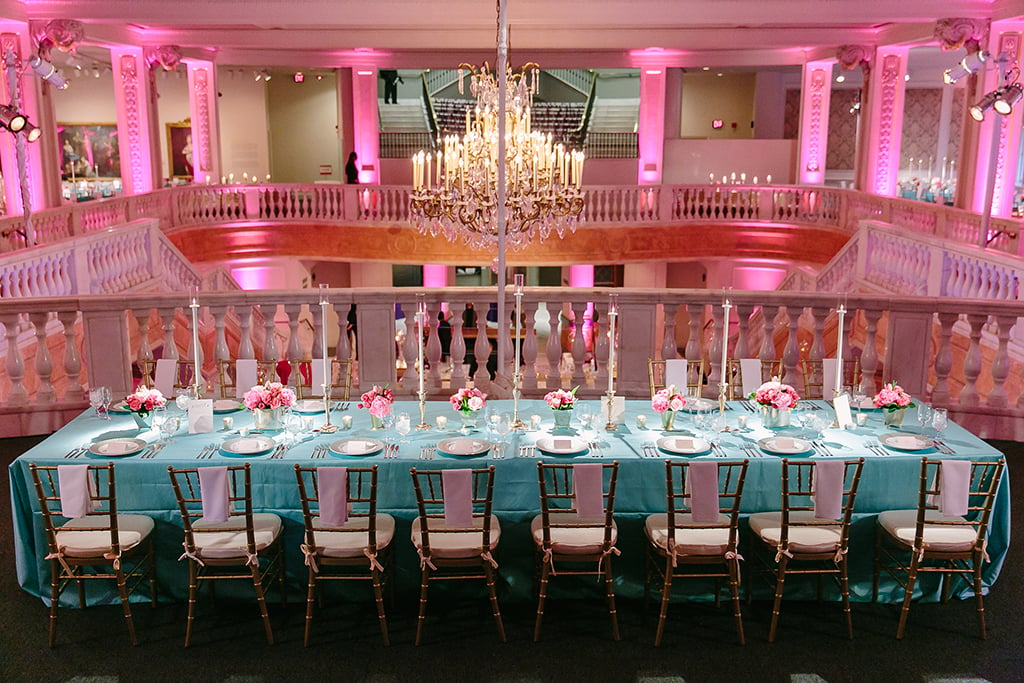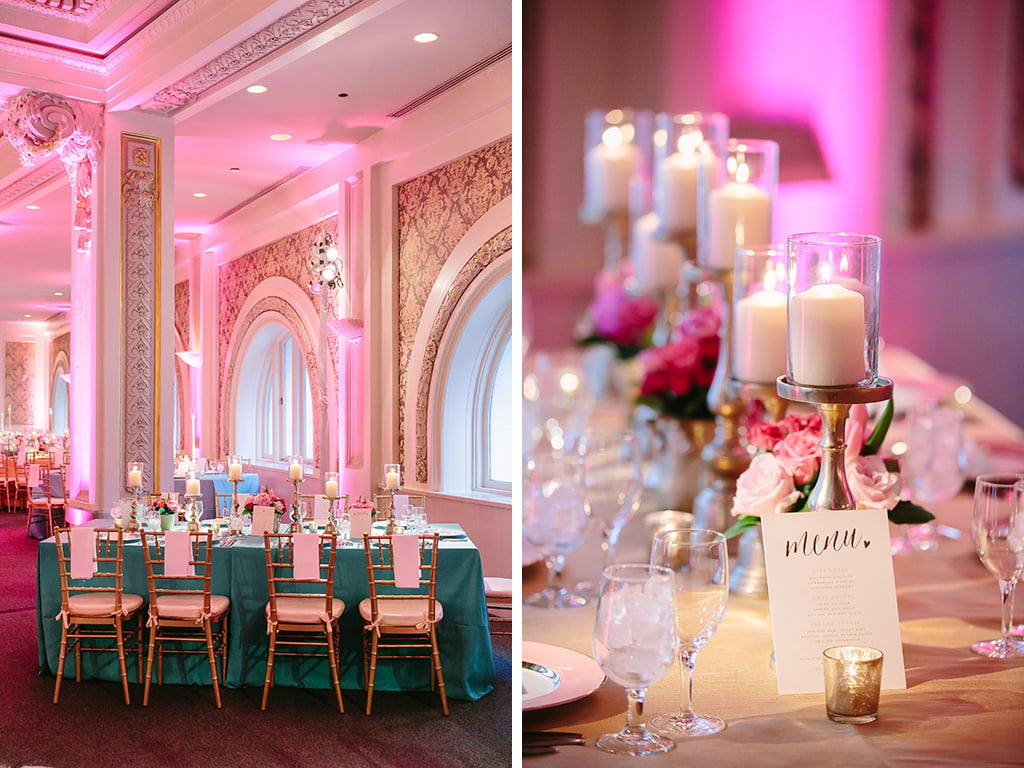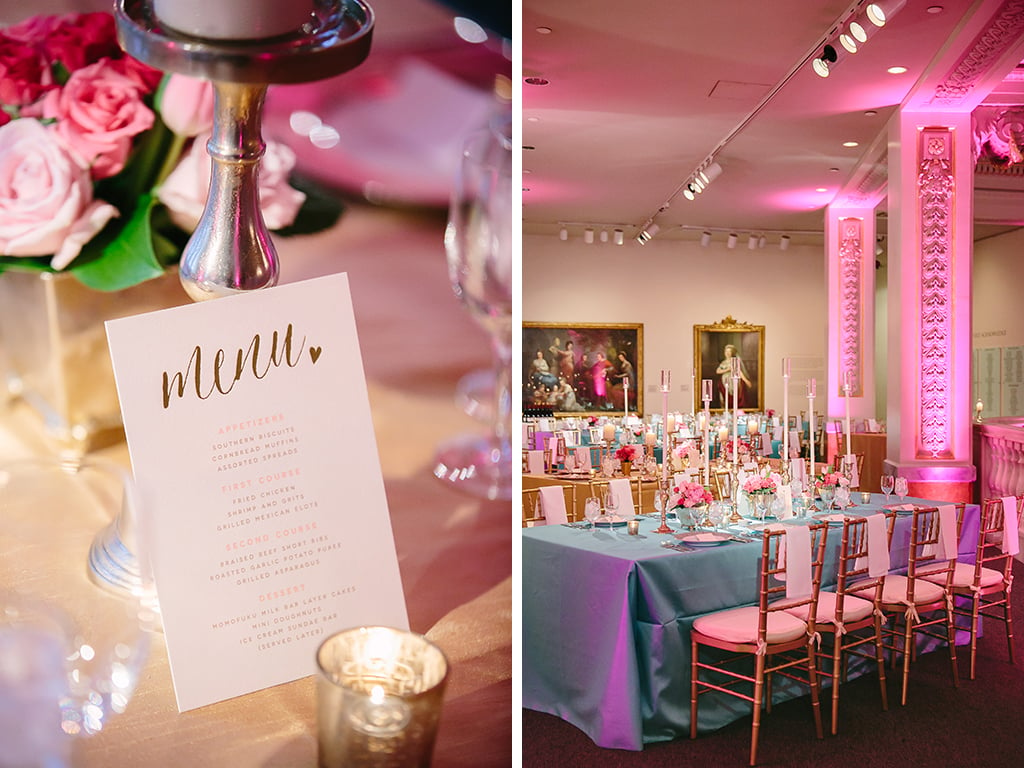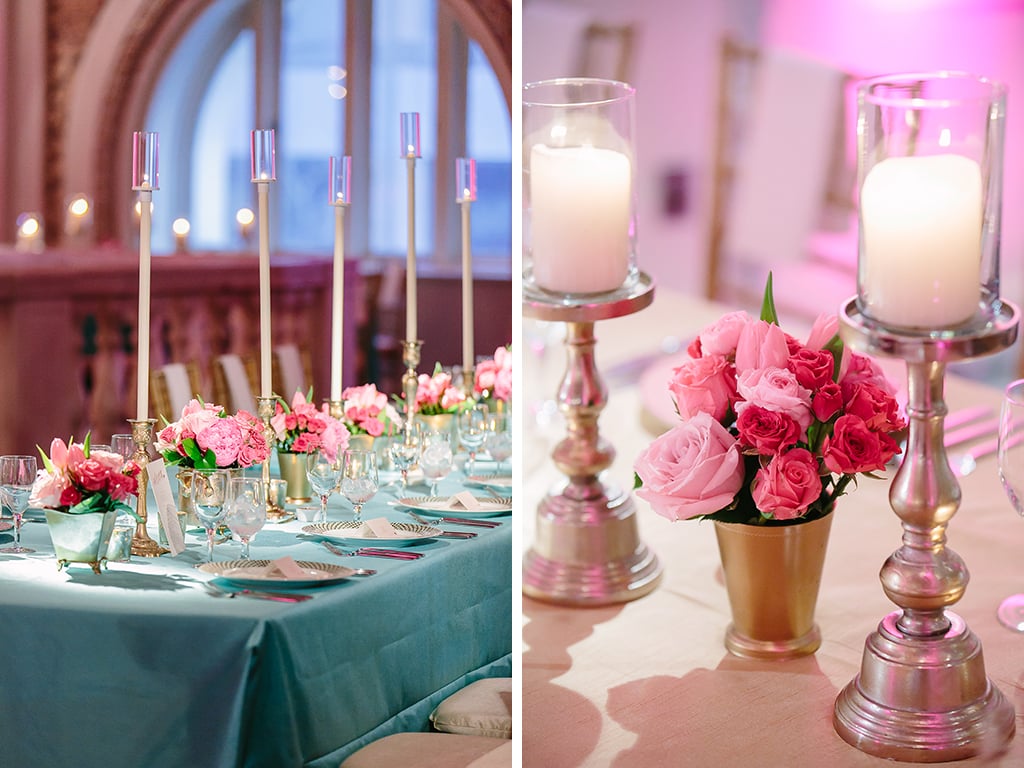 Guests dined on a roster of the couple's favorite foods, including fried chicken and mashed potatoes. On the dessert list: a sundae bar (the bride's favorite) and a chocolate-malt cake with Wall-E and Eva toppers. After a night of dinner, dancing, and arcade games, Meredith, a non-profit manager, and Andrew, a media consultant, honeymooned in Turks and Caicos.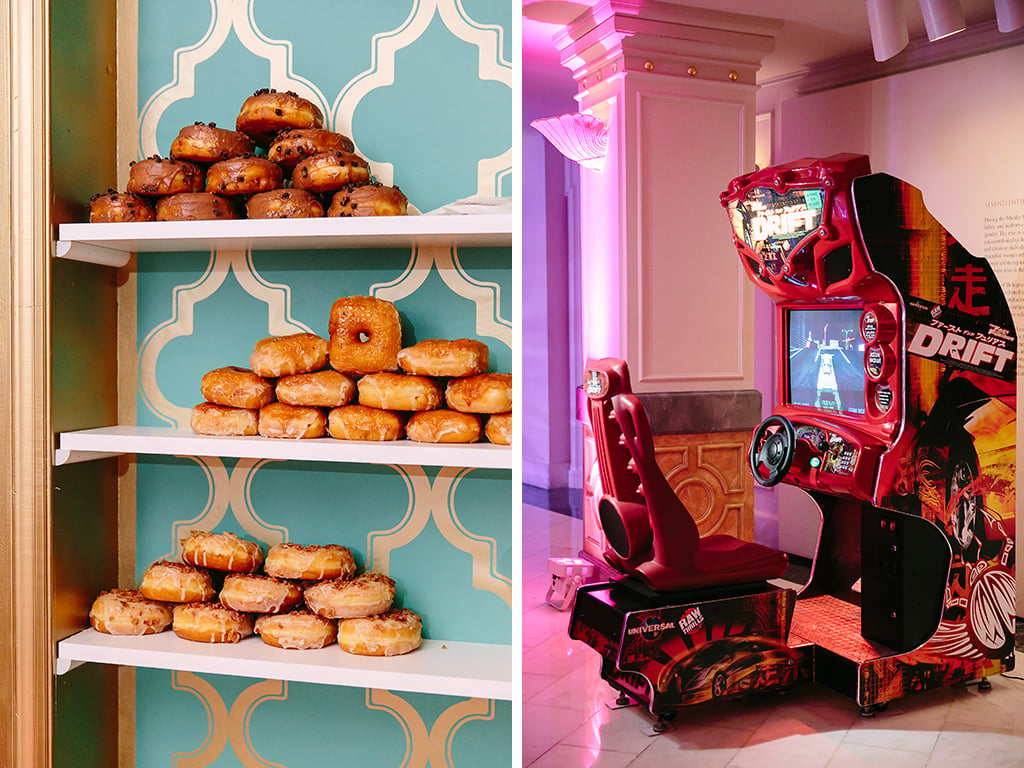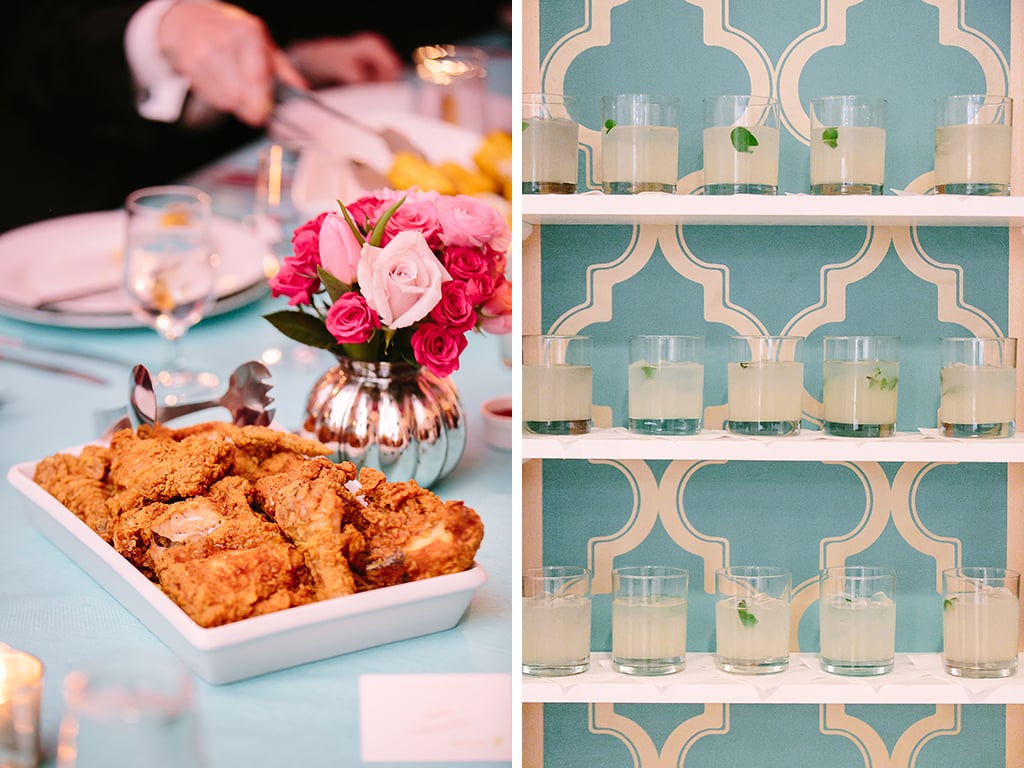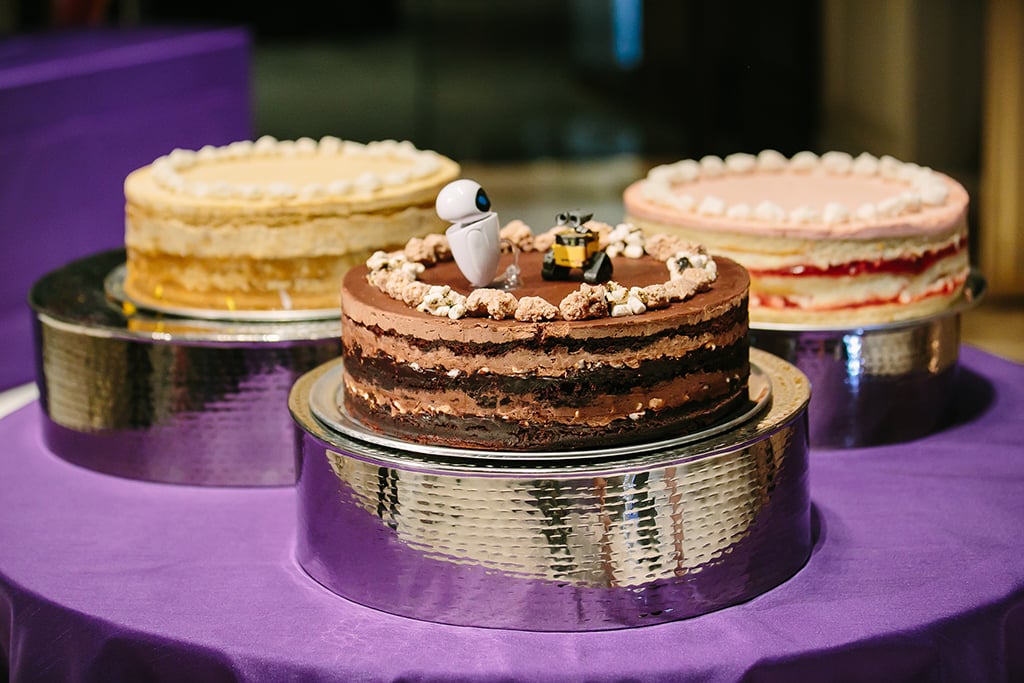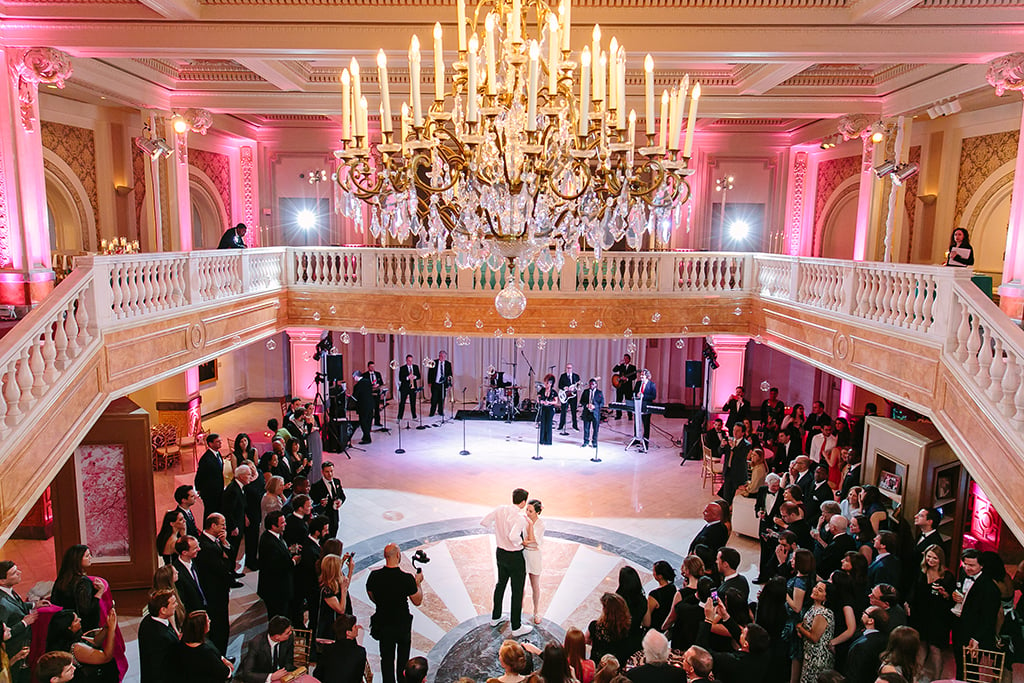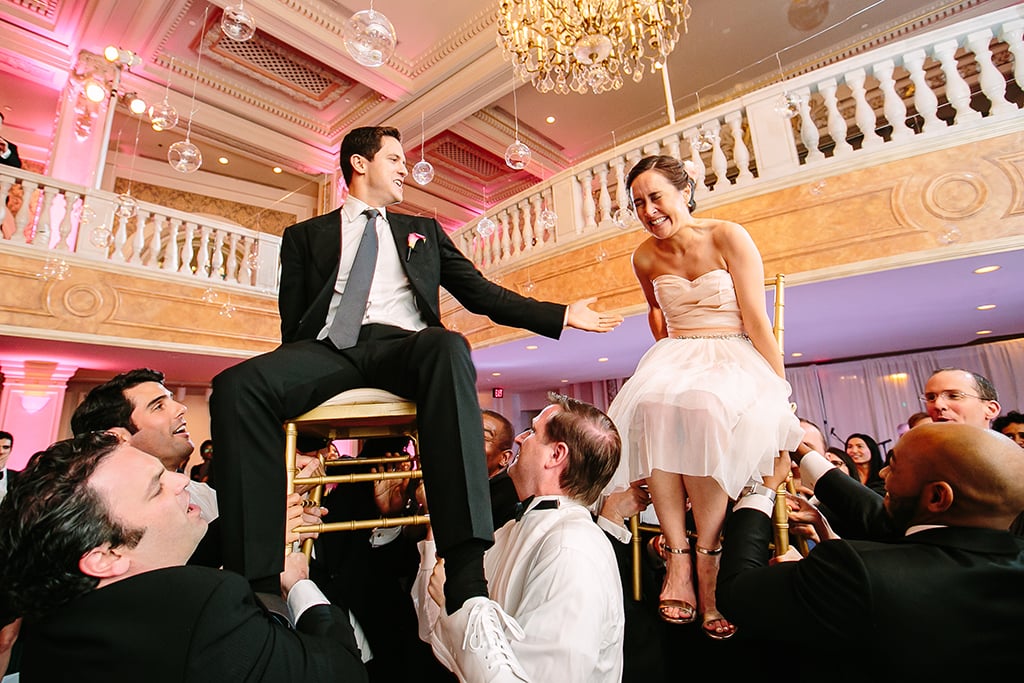 VENDORS
Event Planning & Design: Sara Muchnick Events | Florals & Decor: Edge Floral Event Designers | Photography: K. Thompson Photography | Rentals: Party Rental, Ltd. | Bride's Gown: Kate McDonald Bridal | Hair & Makeup: Thania Trieu and Mimi Tran | Catering & Drinks: Spilled Milk Catering, Astro Doughnuts & Fried Chicken, and Ace Beverage | Cakes: Momofuku Milk Bar | Music & Entertainment: DaVinci Strings of Washington Talent Agency and Free Spirit of Entertainment Exchange | Lighting: Digital Lightning | Arcade Games: AGS Games | Videographer: Rimas Films
Find the planner who will bring your unique wedding vision to life on our list of the area's best event planners and designers.