Leigh George is one of only a handful of people in the country with a PhD in branding history and theory; she's also one of only a handful of women in Washington with a red pixie haircut.
"I like bold, dramatic looks," says George, 45, a vice president and digital strategist in Ogilvy & Mather's [email protected] practice, whose sensibility when it comes to attire is refreshing.
"I love contrast: bright colors and patterns, tight pants with blousy shirts or sweaters." And her super-high heels? She says she wears them "especially in Washington, where fashion can be so mundane, buttoned-up, and vanilla. I have a distinct point of view in the way I dress."
Being oneself in full is something she encourages in her two daughters, Emma, ten, and Sally, six. Emma, she says, is a voracious reader who has "never met a stranger." Sally is the comic. "Imagine Jim Belushi or Andy Kaufman in the body of a six-year-old." Needless to say, the girls are free spirits. "I feel it's important to show them that a woman can be lots of things: a wife, a mother, but also an accomplished career professional, a friend, a gym rat. What's important is that you celebrate the unique person you are."
George's days at the office are spent figuring out corporate branding strategy for clients using digital and social media. Evenings at home in Silver Spring include George's husband, Joe, whom she calls her "ballast." "He keeps me sane and supplied with amazing wine."
George gives little credence to "having it all." "That phrase of balance is based on the tired assumption that women are still the sole caregivers of the family," says George. "I might be 'Mom,' but there's a whole community supporting me." And don't forget to enjoy the ride, a perspective she says she learned from her own mother, an "extrovert" with a fondness for disco dancing. "I remember playing dress-up in all her fabulous, glittery ensembles and killer heels. She taught me that you can be fashionable, fun, funky, whip-smart, and still be a mom."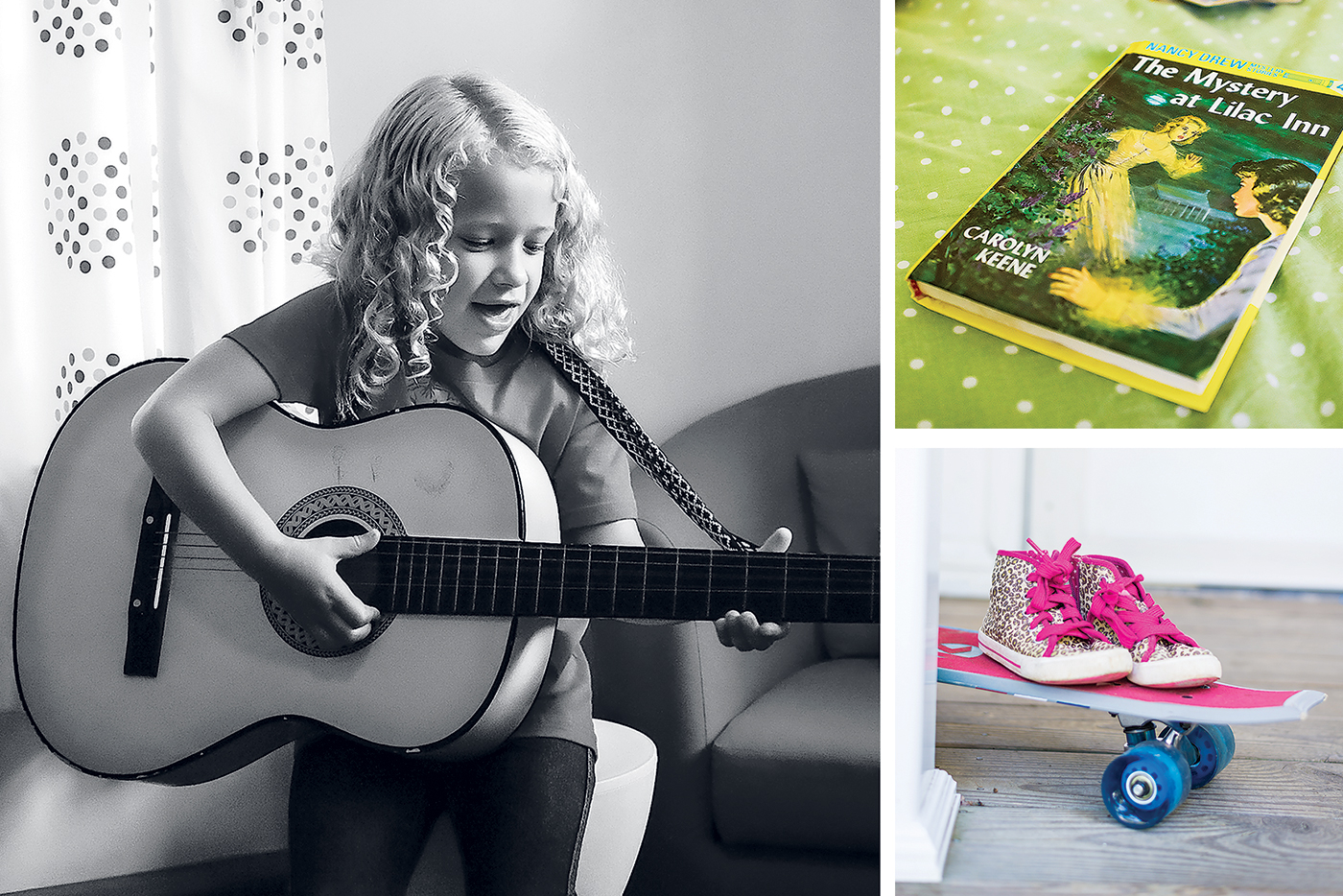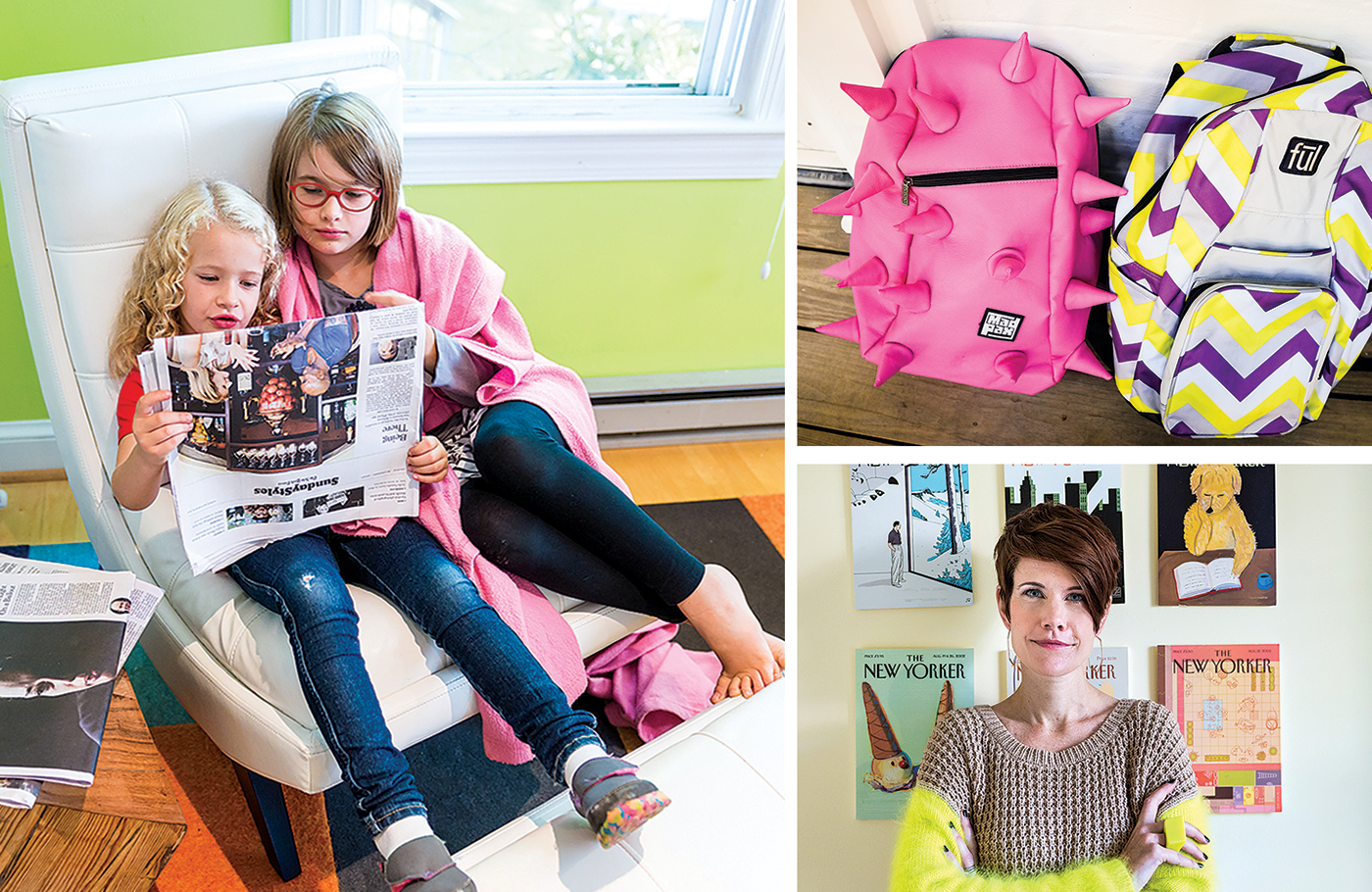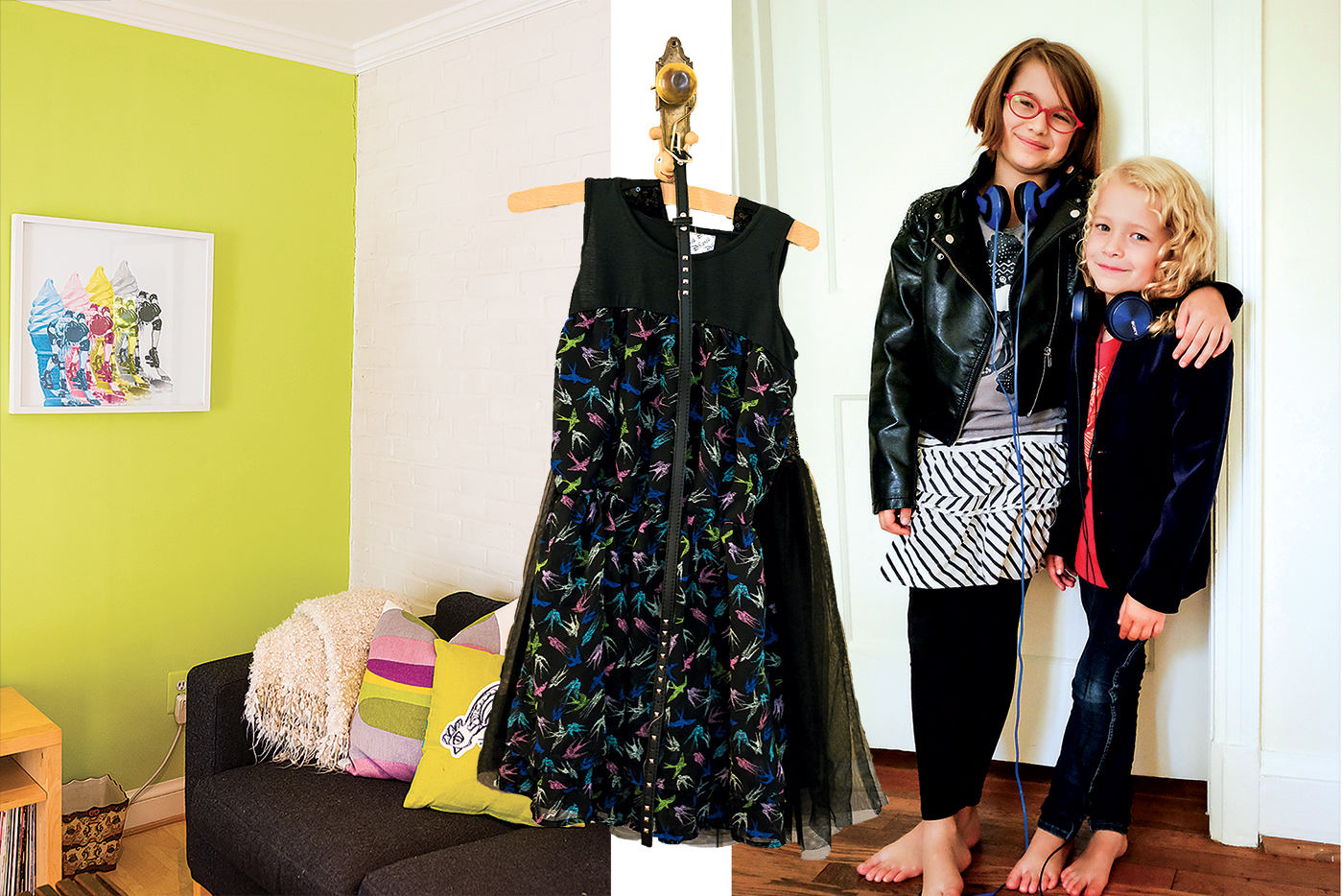 Mom Code
Signature scent:
LYS 41 by Le Labo.
Favorite date-night restaurant:
Urban Butcher in Silver Spring.
Favorite restaurant with the kids:
The Classics, also in Silver Spring.
Night on the town or quiet dinner at home:
Night on the town! Preferably with dancing!
Dream vacation:
Greece. The quality of light, the piercing blue water, the history—you feel like you've been transported to a place where time stands still.
Lipstick:
Bite Beauty Agave Lip Mask. I love it so much, I buy several tubes at a time.
Favorite family activity:
Exploring the city after brunch at Zaytinya.
Family tradition:
Nightly push-ups before bed. A set of ten reps. We all do them; sometimes Joe does them with the girls on his back, just to be a showoff.
Best gift you've received:
Time to myself. It's my annual and cherished Mother's Day present.
Celebrity crush:
January Jones—I live for her Instagram feed. Also, John Malkovich.