It still feels like winter, but there's a taste of summer arriving this week with the opening of Orange Anchor on the Georgetown waterfront. The newest restaurant from Reese Gardner (Irish Whiskey, Copperwood Tavern, Second State) will be a perennial fixture near the Potomac, but still channels warmer months with a jaunty nautical theme, lobster and shrimp rolls, and orange crushes. Here's what to look for when the 124-seat space opens on Friday.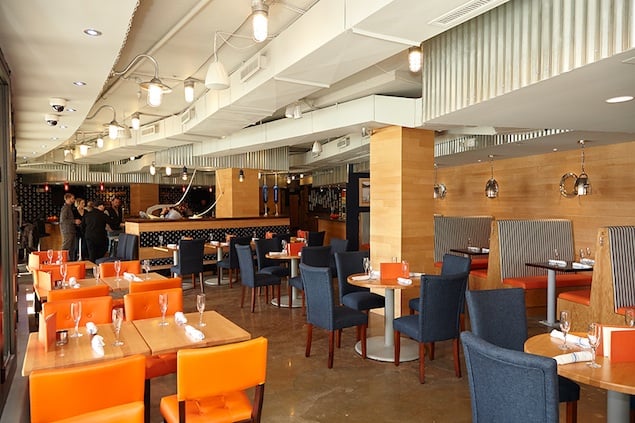 Duck confit corn dogs, dollar oysters: Guests can pick between lunch and dinner menus to start, with Saturday and Sunday brunch beginning February 21. The offerings run seasonal and local when possible, but also follow an ocean and boardwalk theme—think clams casino, duck confit corn dogs, crab-and-avocado BLTs, and seared swordfish. Adding to the already-popular waterfront happy hour scene will be "oyster hour," where fresh-shucked bivalves go for $1 from 5 to 6 Monday through Friday.
Caviar tacos: You'll also find items for Champagne tastes and budgets. Try starting the evening with caviar tacos ($32), hackleback roe piled onto two potato "shells." A decadent choice for after: twin Maine lobster tails served with rum-spiked butter sauce, plus a side of lobster mac 'n' cheese—because you can.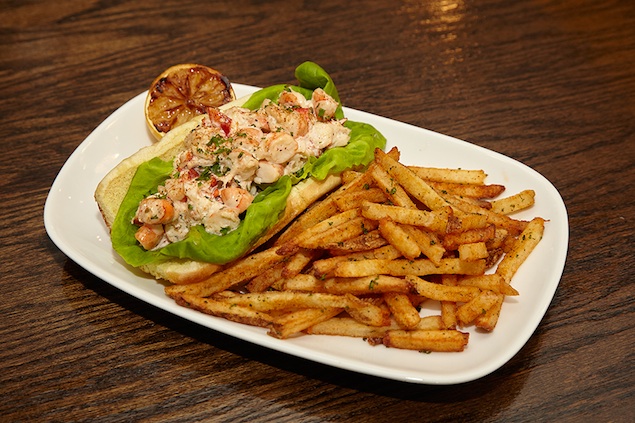 Enough booze to sink a ship: No boater's restaurant would be complete without plenty of alcohol. Beers run from craft drafts such as Anchor Steam to easy-drinking cans of Natty Boh. The yachting crowd will find familiar concoctions on the cocktail list—mules, orange crushes, martinis with stuffed olives—as well as a large selection of rums, including a number infused with citrus.
A captain's delivery service: The seasonal Nauti Foods boat won't be the only supplier of floating goods this summer. Orange Anchor offers delivery for boats tied up in Washington Harbour, including sandwiches, salads, and bags of ice. Solo captains who need help docking can also call the boat delivery line (see below) for help from the restaurant's deckhands.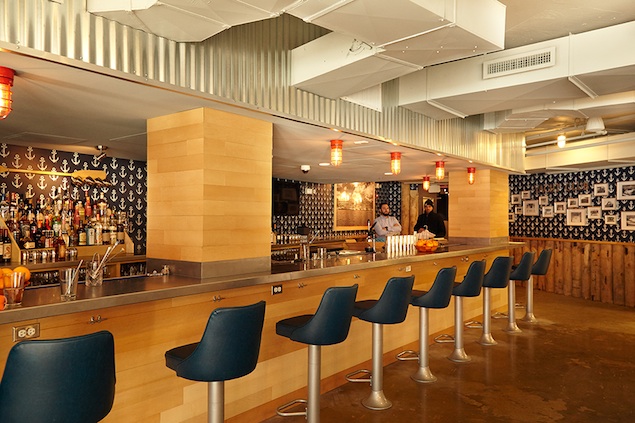 Outdoor space: Once the weather catches up to the beachy vibe, a large outdoor patio will hold 48 guests. Until then, stick a Landshark Lager in one of the restaurant's koozies and dream of summer.
Orange Anchor. 3050 K St., NW; 202-802-9990 (boat delivery: 202-802-9989). Open Monday through Thursday 11 to 1, Friday 11 to 2, Saturday 10 to 2. Brunch (beginning February 21): Saturday and Sunday 10 to 3.