Alexandria's Parker-Gray neighborhood is attracting more dining options with the recent additions of Richmond's Sugar Shack doughnut shop and a new home for French bistro Bastille. The newest face: Mason Social, a neighborhood restaurant and bar opening Wednesday from locals Chad and Justin Sparrow, Larry Walston, and Teddy Kim. Here's what to look for at the seasonal American eatery.
The food: Farm-to-pub. Chef Joseph Lennon, most recently a sous chef at Bourbon Steak, creates dishes that often draw from local ingredients and cooking traditions, though in a subtle fashion–the menus aren't filled with farmers' names and "house-made" descriptors. Keeping with the casual neighborhood vibe, you'll find a section of "hold-me-overs" like lamb meatballs and beer-steamed mussels swirled with bone-marrow butter, as well as entrée salads and sandwiches at lunch and dinner–we like the sound of a local beef patty blended with more bone-marrow butter, topped with jack cheese and grilled onions. Diners can also go fancier with entrée like rockfish with winter citrus. A kids' menu, all under $10, caters to the young'uns with chicken fingers or grilled fish.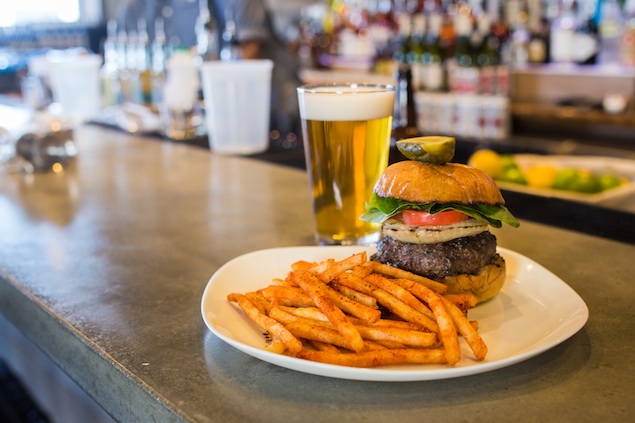 The drinks: Punchy. Barman Tony Burke came from Clyde's Restaurant Group, and created a lineup of what co-owner Teddy Kim "creeper drinks" ("you don't taste any alcohol but you're definitely feeling it"). Think along the lines of a house vodka-grapefruit punch–served in a Mason jar, natch–or gin and Fever Tree ginger ale with mint and lemongrass syrup. The bar also pours six craft brews, including Alexandria's Port City and a beer from Burke's native Cincinnati.
The name fun fact: The eatery takes its title from Thomson Mason, who was mayor of Alexandria in the early 19th century, back when the town was still an agrarian community. Design cues also come from the surrounding neighborhood and its industrial roots, so exposed brick and pipes aren't just trendy touches.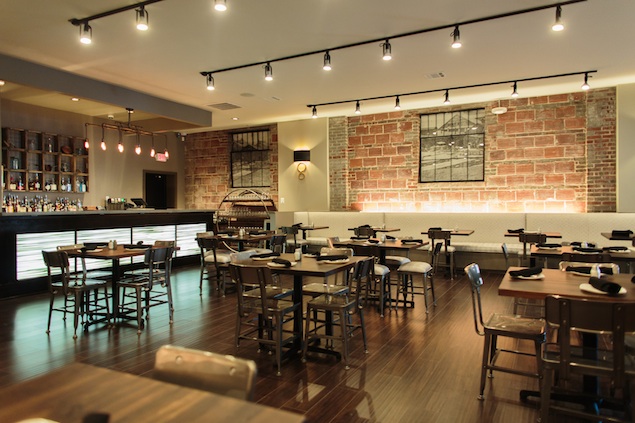 New to the neighborhood: Late hours. The Parker-Gray area isn't known for its late-night hangouts, but the Mason team is hoping to draw a crowd of night owls. The bar can stay open until 2 AM, Thursday through Saturday, and until midnight Sunday through Wednesday. The kitchen could remain open after dinner, serving a limited bar menu with burgers or chili-spiked fries. Also look for weekend brunch to start soon.
Mason Social. 728 N. Henry St., Alexandria; 703-548-8800. Open Sunday through Wednesday, 11 to midnight; Thursday through Saturday, 11 to 2.