Few winter openings have garnered as much excitement as chef Peter Chang's eponymous Arlington restaurant. The former Chinese Embassy chef's elusive reputation, combined with a cult-like following, plays a large part. As does the fact that Chang has opened five eateries in Virginia since leaving Washington nearly ten years ago, all within arm's reach—destination dining distance—from the city. When the Arlington eatery's website went live, it was overloaded with visitors and crashed. Wait times for a table during this past soft-opening weekend exceeded an hour.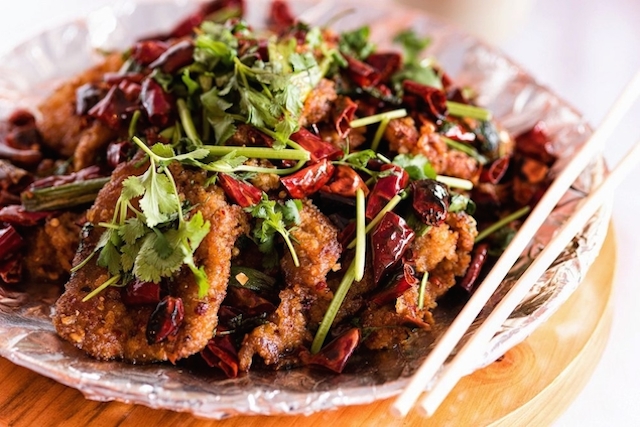 The good news for those adverse to the waiting game: the restaurant takes reservations, as well as walk-in customers. Chang's Szechuan menu is similar to those at his other locations—part of an overall effort to unite his growing empire, which will include a Rockville eatery next month, and a fast-casual version in Virginia Beach (originally slated for the Arlington space). Diners can start with steamed pork buns, crisp dry-fried eggplant, and a Chang-ian signature: scallion "bubble" pancakes puffed up like a savory balloon. Tables adorned with lazy Susans are ideal for sharing within a large party, while smaller groups can set up in one of the deep leather booths.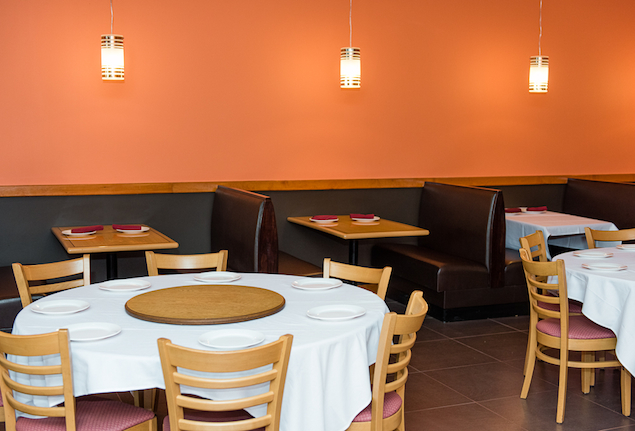 Unlike many Chinese restaurants in the area, there's no sifting through an enormous something-for-everyone menu that mixes Americanized creations (General Tso, crab Rangoon) with more authentic regional fare. Fiery chilies, peppercorns, garlic, and mouth-tingling mala preparations run throughout, whether in more adventurous dishes like stir-fried pig's feet, or the kitchen's signature crowd-pleasers such as ma po tofu, crispy whole fish, or seared lamb chops dusted with chilies and cumin. The one place Chang plays to tamer tastes is in a small children's menu, with $5 plates of steamed shrimp and vegetables or chicken nuggets.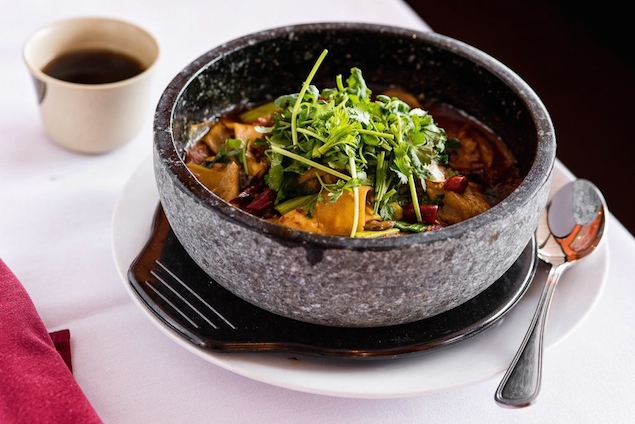 There's no determining where Chang will cook on any given day, but chances are strong that he'll keep his post in Arlington during the restaurant's debut. Catch him while you can.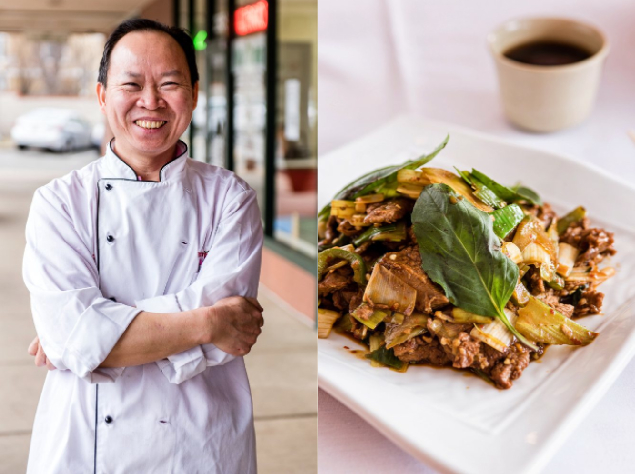 Peter Chang Arlington. 2503-E North Harrison St., Arlington; 703-538-6688.