Welcome back to the Great Burger Battle semifinals! Yesterday condiments flew as the Smashburger chain attempted to flatten local patty joint Buger Tap & Shake, but BTS prevailed in the end. We'll see chef Jeff Tunks and his Six Buck Chuck in the next round.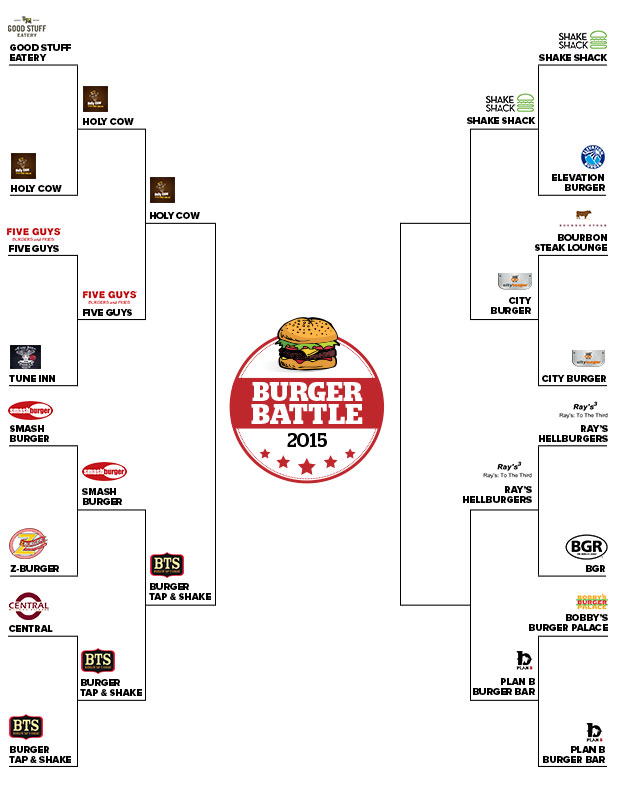 The next pairing might seem like a burger-filled David and Goliath situation, with international phenom Shake Shack taking on local joint City Burger. Don't underestimate the fast-casual eatery from Food Wine & Co. While CB may not have the cult-like following of the Shackburger and its crinkle-cut fries, combinations like the Pit Stop with cheddar, pepper relish, bacon, and barbecue sauce can run with the big bulls.
So can City Burger take the competition downtown, or will the Shack Attack prevail? Let us know in the polls.