Welcome to the Great Burger Battle quarterfinals! We've come a long way since the first food fight, when 16 strong teams entered the game. Now only the final four remain: Holy Cow, Burger Tap & Shake, City Burger, and Plan B Burger Bar.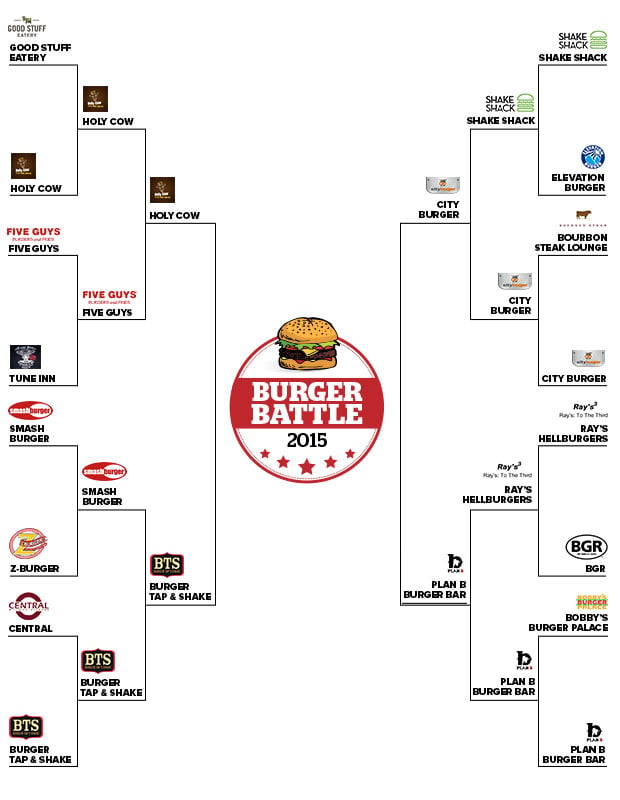 Today's matchup pits two independent patty joints against one another: Del Rey's Holy Cow versus Burger Tap & Shake in Foggy Bottom. Each has a strong backing; the Divine Bovine comes to us from the Pork Barrel BBQ team, whereas BTS is part of chef Jeff Tunks's PassionFood Hospitality family (Acadiana, Penn Commons among others). Both pack a mean patty, and tend to get creative with toppings—we've taken down pulled pork-crowned creations at Holy Cow, and beef chili-sauced stacks at Burger Tap & Shake.
It's a pretty even matchup, but only one team can go on to the finals. Who will it be? Show us in the polls.