Boston-based chef Michael Schlow is making more moves in Washington. Tim Carman reports the news that the Tico owner will open The Riggsby in Dupont's Carlyle Hotel this summer, and that former J&G Steakhouse chef Philippe Reininger will helm the kitchen.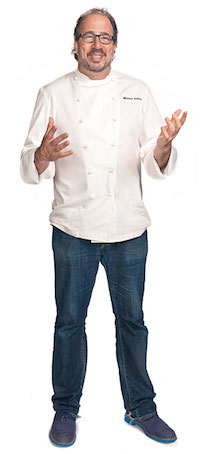 Named after nearby Riggs Place and the former Riggs Bank, the eatery will focus around American fare with some European influences. In true hotel fashion, service is planned from early morning breakfasts to late evening dinner, and Sunday brunch. Edit Lab at Streetsense is behind the decor of the 75-seat dining room and lounge/bar area fit for 40, where guests can order bar snacks, cocktails, and wines from an extensive glass selection. Like with Tico, artist Adrienne Schlow will contribute works to her husband's restaurant.
The James Beard Award-winning Schlow claims an eclectic restaurant profile, with seven eateries ranging from Italian to American and the Spanish/South American/Mexican mix at Tico. Stay tuned for more details on his latest project as the opening approaches.