If you know chef Robert Wiedmaier from Marcel's, his temple of haute Belgian cuisine in downtown DC, then Villain & Saint might come as a surprise. The Bethesda live music venue and restaurant takes inspiration from Haight-Ashbury instead of Brussels, forgoes chandeliers for wall-mounted lava lamps, and does away with utensils for dishes like deviled eggs and pulled pork shoulder burritos. Fine dining it ain't, but that's the point.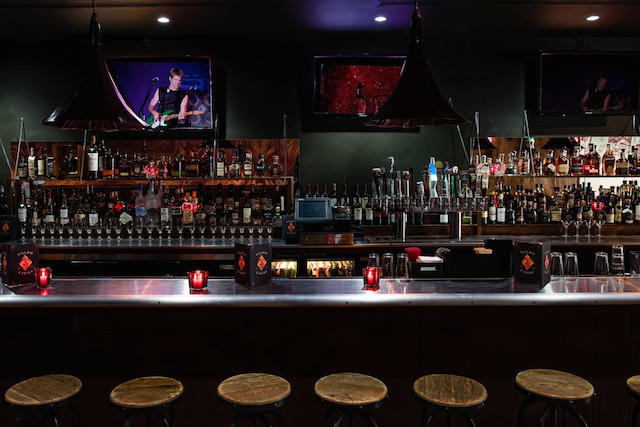 Classic French culinary background aside, Wiedmaier's tastes gear more towards Led Zeppelin and Harley-Davidson motorcycles; he's known to ride with other biker/chefs like Bayou Bakery's David Guas. There's a hint of his rocker edge at Mussel Bar, but the theme runs full-speed at V&S. Walls show images of Jimi Hendrix and John Lennon, or swirl with psychedelic paint. The main stage hosts nightly musical acts at 9 o'clock, ranging from up-and-coming artists to local house bands, and international names like The Hollies frontman Steve Lauri. Sunday brunch jazz shows don't require a cover, but others may require a $5 to $10 door fee.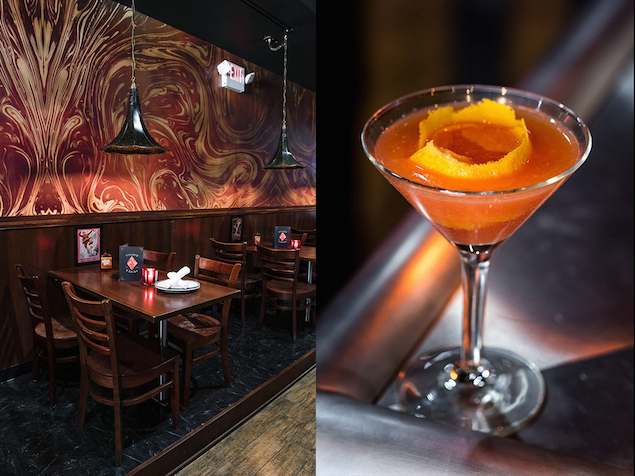 Wiedmaier teamed up with former Pesce chef Tom Meyer for the menu, which goes beyond regular bar fare. Dishes are broken down into two main categories: Villain, which includes indulgences like buttermilk fried chicken and slow-smoked pork ribs, and Saint, which leans green with vegetarian options that can also act as starters or sides. A selection of snacks and lighter bites includes dishes like deviled eggs or pimento cheese on grilled bread.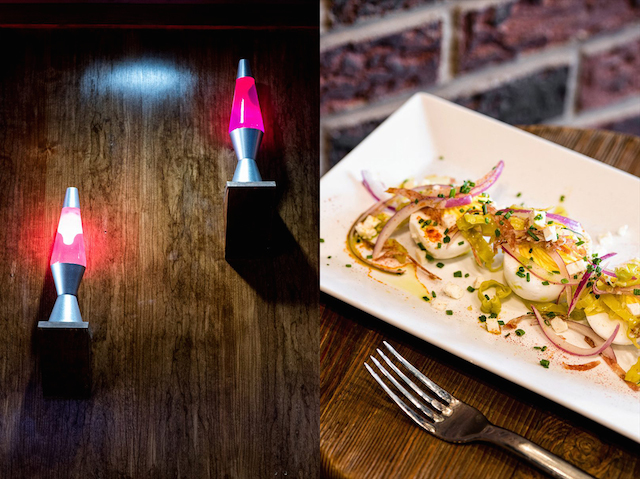 A 25-seat bar plays to the theme with a collection of whiskeys, draft beers, and cocktails such as chocolate-infused bourbon over a bacon-studded ice sphere, or cinnamon Fireball whiskey with Calvados and lemon. Those looking for fresh air can hang on the outdoor patio, which boasts its own bar and tables covered by a wooden pergola. Wiedmaier outfitted the space with flatscreen televisions that'll play live performances, so the music never stops.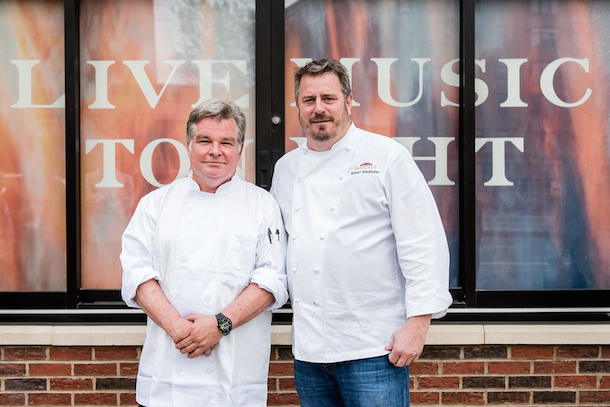 Villain & Saint. 7141 Wisconsin Ave., Bethesda; 240-800-4700.