Dana Rachefsky and Michael (Mike) Giangreco's first meeting was akin to a scene in a chick flick, even though it took place in a less-than-scenic grocery store. Mike had stopped by after work to pick up milk and deli meat, and that was when he spotted Dana walking into the shop. "It had just stopped raining and the sun was shining behind me, and to add more of a cinematic effect, the fans above the automatic sliding doors blew my hair back as I walked in," says Dana.
Waiting for his number to be called at the deli counter, Mike kept his eye on Dana in the produce section. When he couldn't hold it in any longer, he walked over to Dana and said, "Excuse me, I know this is out of the blue, but I just wanted to tell you that I think you're really pretty." A quick chat led to a phone call later that night to plan a first date.
They went to dinner at the American Tap Room in Bethesda, and though Mike overdid it on his celebrity impressions in an attempt to impress his date (Vince Vaughn, Robert De Niro, and Chris Rock all made an appearance at their table), Dana was willing to give him a second chance. The pair dated for a year and a half, when Mike too Dana out to Acqua Al 2 to celebrate a work anniversary. The Italian restaurant's walls are covered with personalized plates, with messages from patrons. As Dana and Mike dug into a piece of cheesecake, she noticed that there was a message on the plate—"Will you marry me?"—which hangs on the restaurant's wall today.
They wed on September 20, 2014 with a celebration at The Mayflower Hotel. The bride wore a belt and veil made by her aunt and mother, and the groom's tux was custom made by a close friend. At the end of the night, they sent home their guests with loaves of banana bread, with The Mayflower's traditional recipe.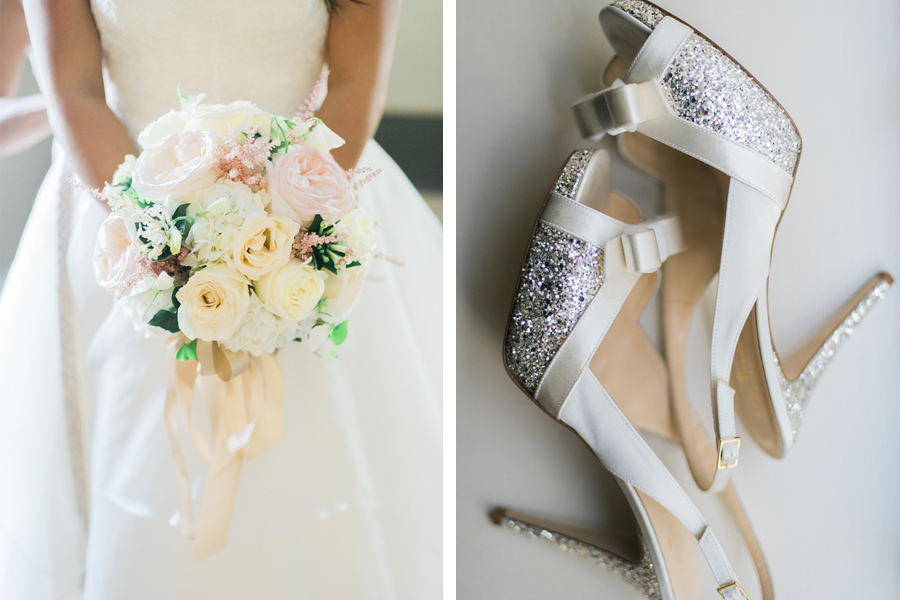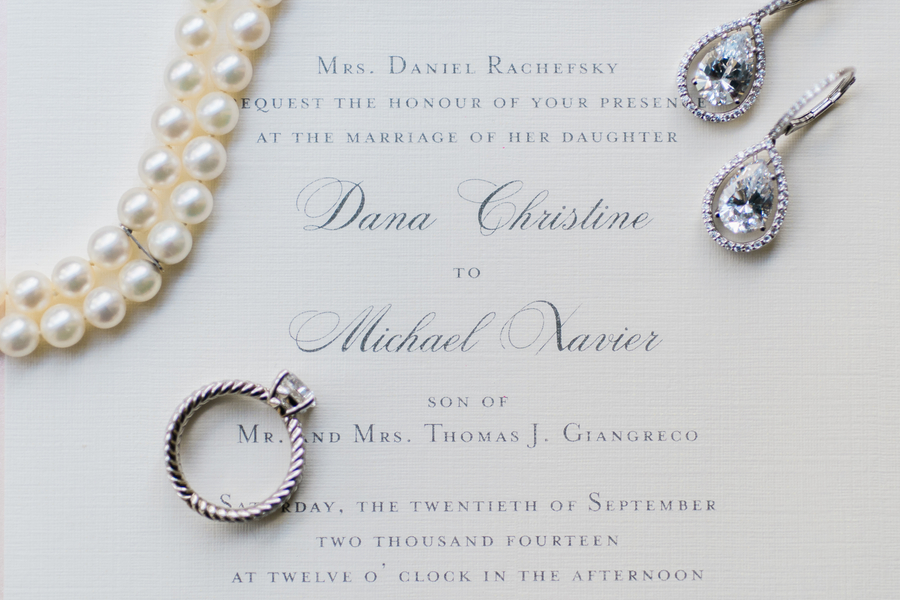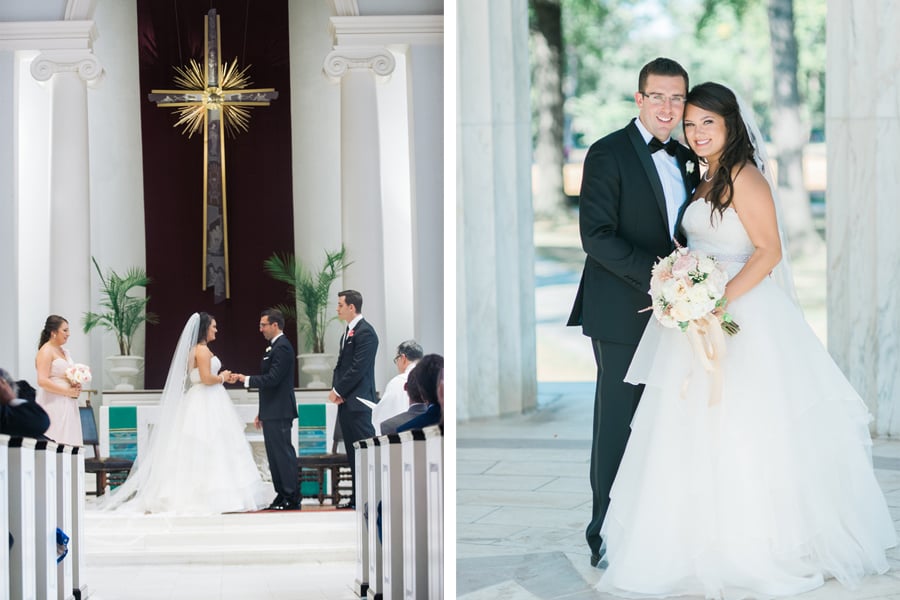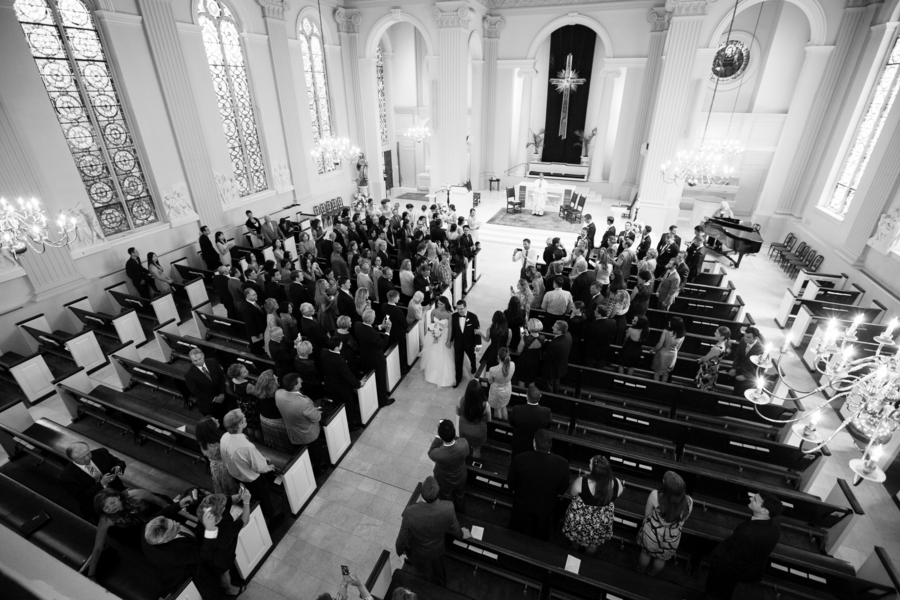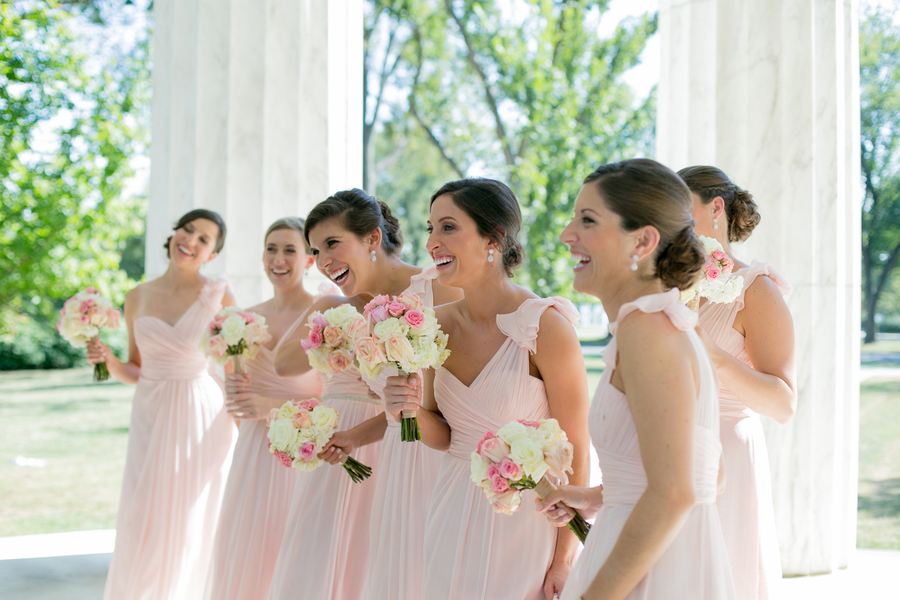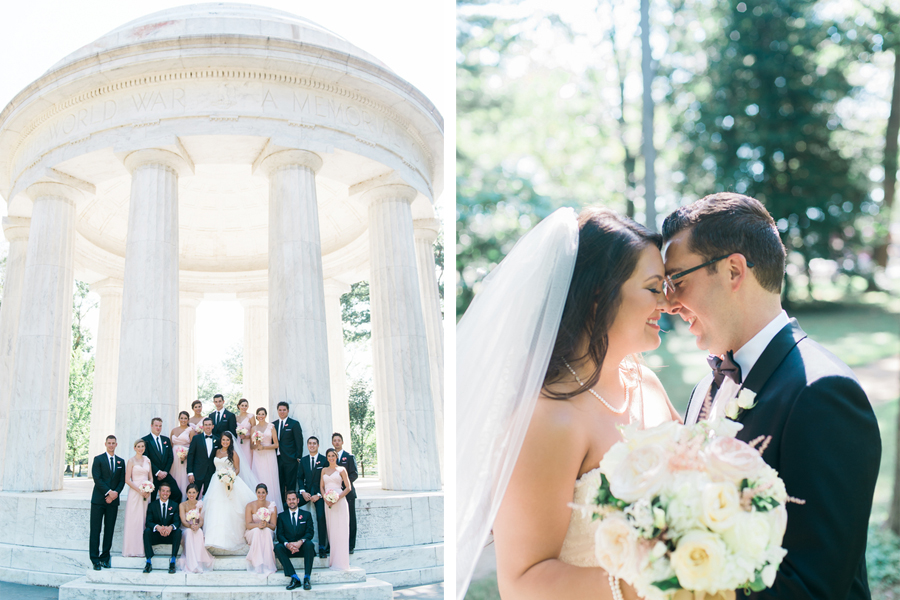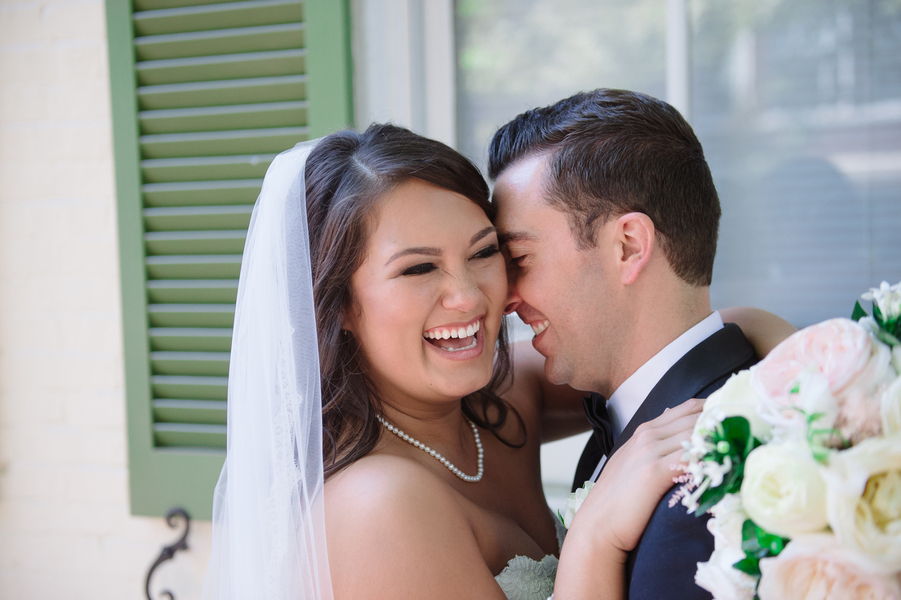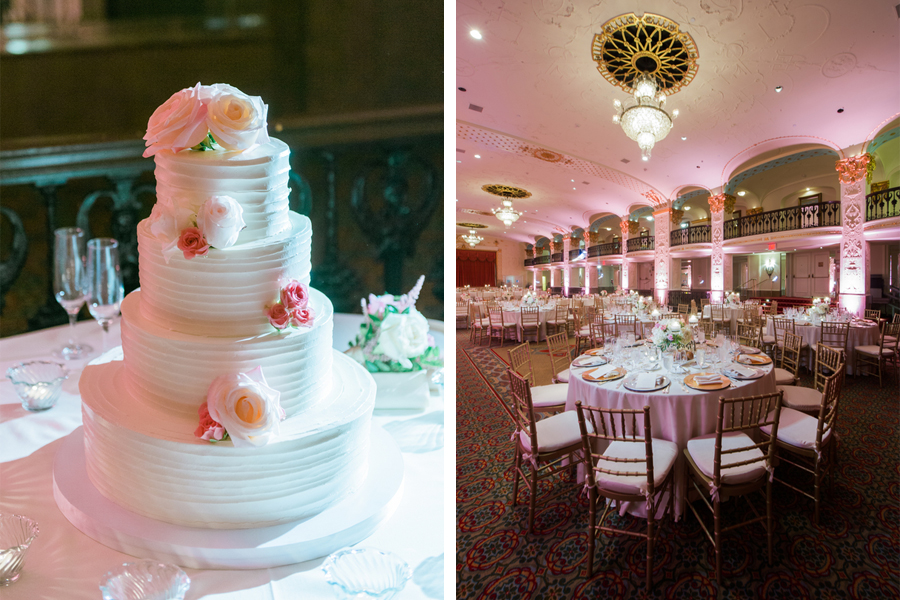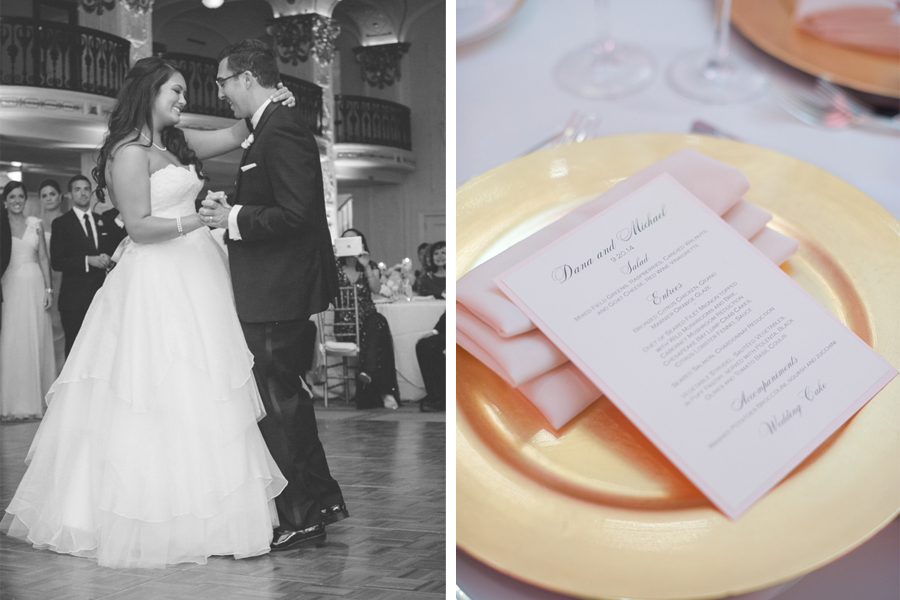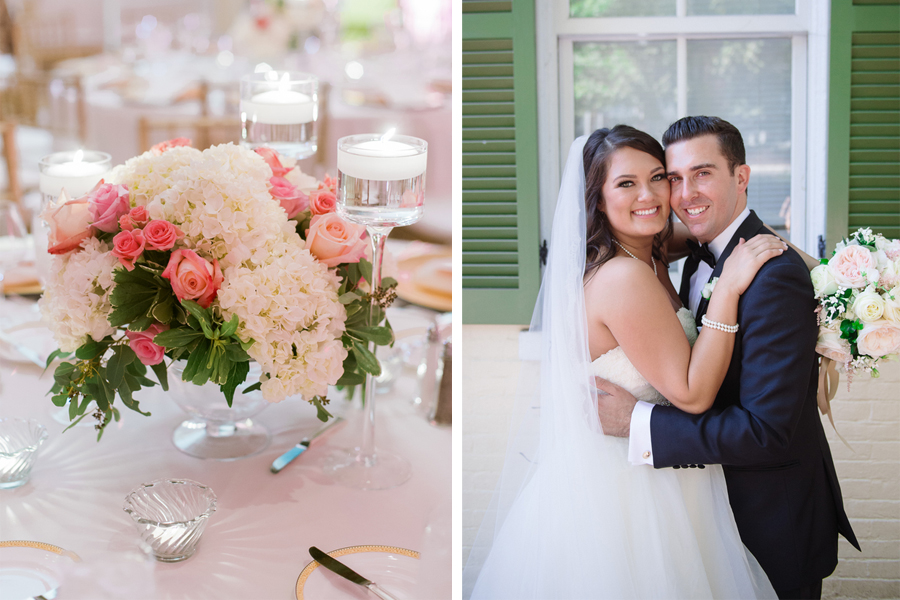 Ceremony Venue: Holy Trinity Catholic Church
Reception Venue: The Mayflower Hotel
Photographer: Eli Turner
Bride's Gown: Hayley Paige, The Bridal Suite at Nordstrom
Groom's Tux: Geoffrey Lewis
Hair and Makeup Artist: Carolyn Berry, Modern Bridal Studio
Event Planner: Cherry Blossom Events
Cake: Fluffy Thoughts
Florist: Bergeron Flowers
Caterers: The Mayflower Hotel
Transportation: Reston Limousine
Videographer: Andrew Hoag, Border Row Productions
Music/Entertainment: DJ Binh Nguyen
Invitations: Kindly R.S.V.P Designs