Spring brought a wave of restaurant openings, and there's a strong variety among the new spots. Celebrity chef José Andrés went fast-casual, Robert Wiedmaier opened two firsts—a live music venue and rooftop Asian eatery—and the long-awaited Maketto brought a mixed retail/restaurant/bar concept to H Street. Have fun exploring—we certainly have so far.
8630 Fenton St., Silver Spring
Lobster rolls and Sunday fried chicken suppers are all set at this nautically-chic New England eatery, named after the popular phrase. A 24-seat patio is the place for fried clams and dark n' stormy cocktails in warm weather.
800 22nd St., NW
It's all about the veggies at José Andrés's first fast-casual venture, which goes beyond the salad bar with cooked-to-order seasonal vegetable bowls mixed with a variety of grains, sauces, and yes, a few meats (chicken, house-cured salmon). A Dupont Circle location is slated to open this summer.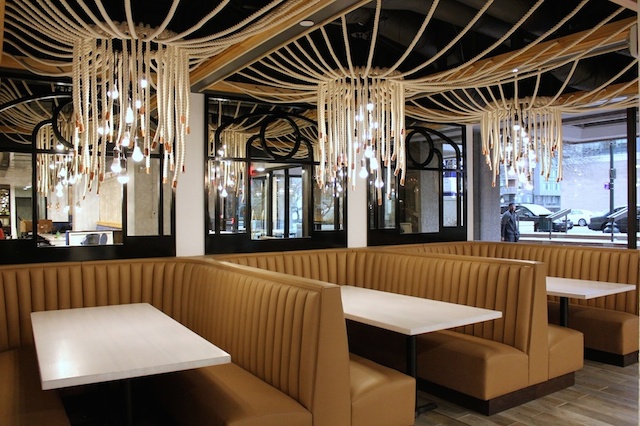 1015 Half St., SE
The Korean fried chicken chain with a cult-like following opened its first branch in the District. Look for a large bar area with Asian and American craft drafts, new dishes like bulgogi sliders, and a separate takeout counter for grabbing spicy and soy-garlic wings on the go.
442 Maple Ave E., Vienna
One of the most anticipated openings for Virginia comes from industry vets Jonathan Krinn and Jason Maddens, who met working at the high-end incarnation of 2941. The duo goes casual and cozy for their own restaurant, serving dishes like salmon crudo, fresh tagliatelle with veal meatballs, and roast chicken.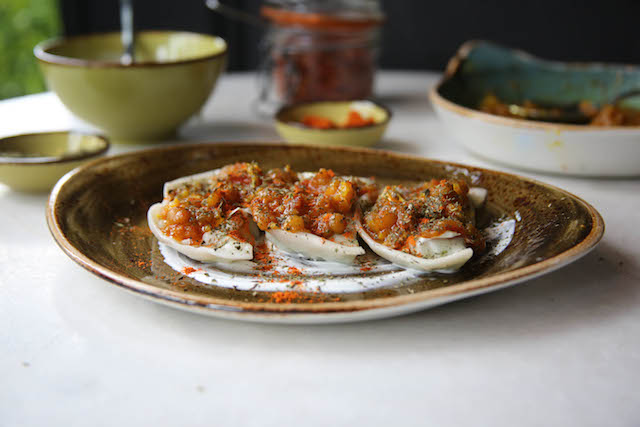 1847 Columbia Rd., NW
The Popal family (Café Bonaparte, Malmaison) channeled their roots when transforming Napoleon Bistro into a Afghan restaurant. Mother Shamim Popal helms the kitchen, turning out flatbreads and steamed dumplings, rice dishes and kebabs. Drinkers can try creative cocktails like the Afghan 75, Champagne spiced with cardamom syrup, or house pomegranate-rose soda.
1351 H St., NE
Chef Erik Bruner-Yang of Toki Underground is behind this ambitious market/restaurant, which mixes a coffee shop and bakery, men's street wear from Durkl, and a Southeast Asian bar/restaurant. Drop by during the day for Cambodian sandwiches and pork buns, or in the evenings for a larger menu of small plates and shareable platters such as Taiwanese fried chicken. A courtyard patio and deck are guaranteed hotspots for summer.
1522 14th St., NW
Former Kushi chef/owner Darren Lee Norris is behind this modern Japanese joint, which specializes in ready-to-eat hand rolls. Customers pick creative combinations from a display case, such as Hawaiian poke tuna with black rice, roasted wild mushrooms, or sous-vide short rib with kimchi. Round out a meal with miso soup and side salads.
2915 M St., NW
This Georgetown spot in the former Guards space serves a simple bistro menu, with classics like escargots, steamed mussels, and creme brûlée. At the center: La Formule, a $19.95 prix-fixe menu that includes fresh bread, salad, a half-pound steak with house sauce, and frites (fish and vegetarian alternatives are available). Feeling fancy? Foie gras can be added for $6.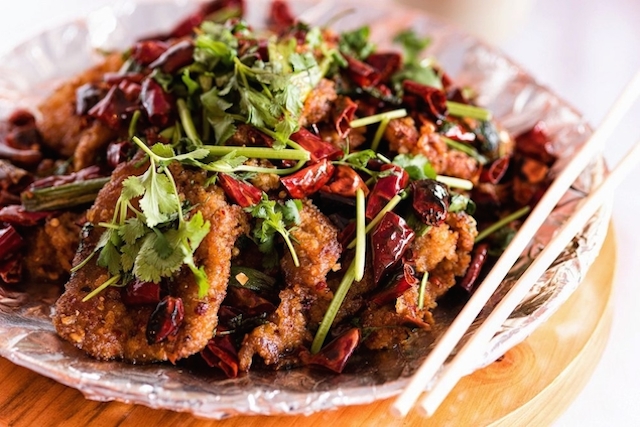 20-A Maryland Ave., Rockville
Lauded Szechuan chef Peter Chang is busy in Washington, having opened his first local eatery in Arlington, followed closely by the Maryland branch. The menus are nearly identical—balloon-like chive pancakes, cumin lamb chops, fried pork belly—with location-specific dishes among the daily specials.
2477 18th St., NW
Coffee lovers, music enthusiasts, and sandwich seekers mingle in this funky Adams Morgan spot, which combines a vinyl record shop and cafe. Grab an organic brew and braised pork shoulder with melty gruyere on sourdough, and browse through 300-plus albums. A 1947 Voice-o-Graph is available for recording your own tunes or jokes.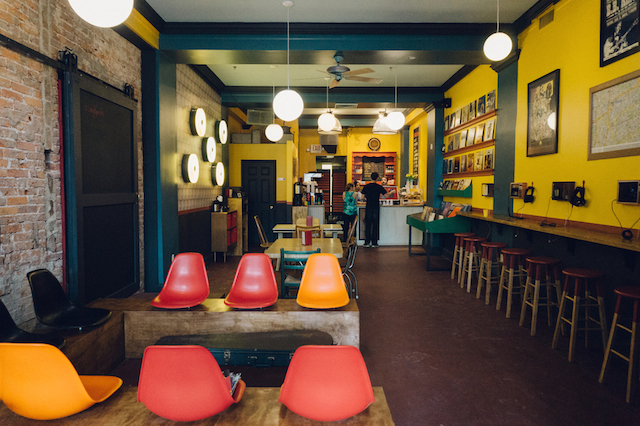 940 Norfolk Ave., Bethesda
Bethesda's biggest outdoor dining and drinking spot has arrived courtesy of chef Robert Wiedmaier, who transformed the former Roof Bethesda space into an airy Asian restaurant. Guests can pick between a dining room patio and roof deck for island-inspired cocktails, and dishes like Filipino spring rolls or crispy whole fish from former TenPenh chef Cliff Wharton. Make sure to check out the Tuna Bar, which centers around sushi-grade fish for tartars and sashimi.
7141 Wisconsin Ave., Bethesda
Its been a big two weeks for Robert Wiedmaier, having just opened Urban Heights (above) after the debut of his live music venue, Villain & Saint. Nightly performances and jazz brunch play on the restaurant's stage, while the kitchen turns out chef-y bar fare such as slow-smoked ribs, deviled eggs with feta, and a lineup of "saintly" vegetarian dishes. Fitting for a space with lava lamps on the wall, the bar pours drinks like Bye-Bye Miss American pie with house-made fireball.