An exhibit opening on April 24 at the Smithsonian American Art Museum, called "Watch This! Revelations in Media Art," is the kind of thing that can convert art haters into fans. Visit this show, and you can play a Halo-inspired video game on a vintage Atari VCS console from 1977. You can discover something called "Cloud Music"–an original score composed on-the-spot by a video analyzer and audio synthesizer, entirely based on the movement of clouds. There's interactive art, a TV clock, and a trippy installation where you stand in front of a graffiti painting and watch it become three-dimensional on a screen.
"This represents the exchange between artists and technology over 70 years," says organizer Michael Mansfield, curator of film and media arts at the museum. Here's a preview of what you can expect when you visit.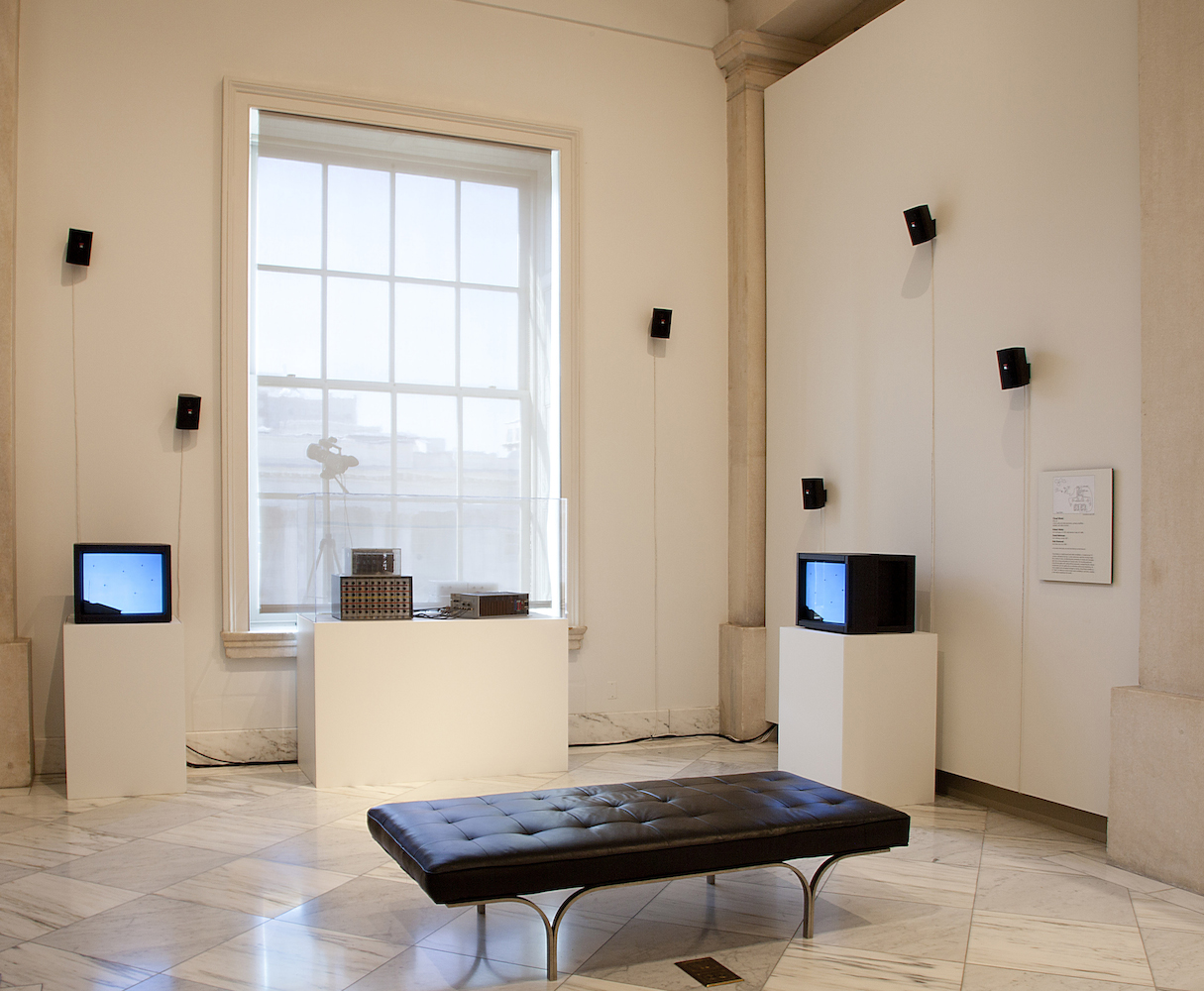 This collaboration between Robert Watts, David Berhman, and Bob Diamond begins with a closed-circuit video camera pointed at the sky through a window inside the gallery. A video analyzer and audio synthesizer projects the image onto a TV monitor and transforms the clouds' movements into electronic music, which is audible through out the space.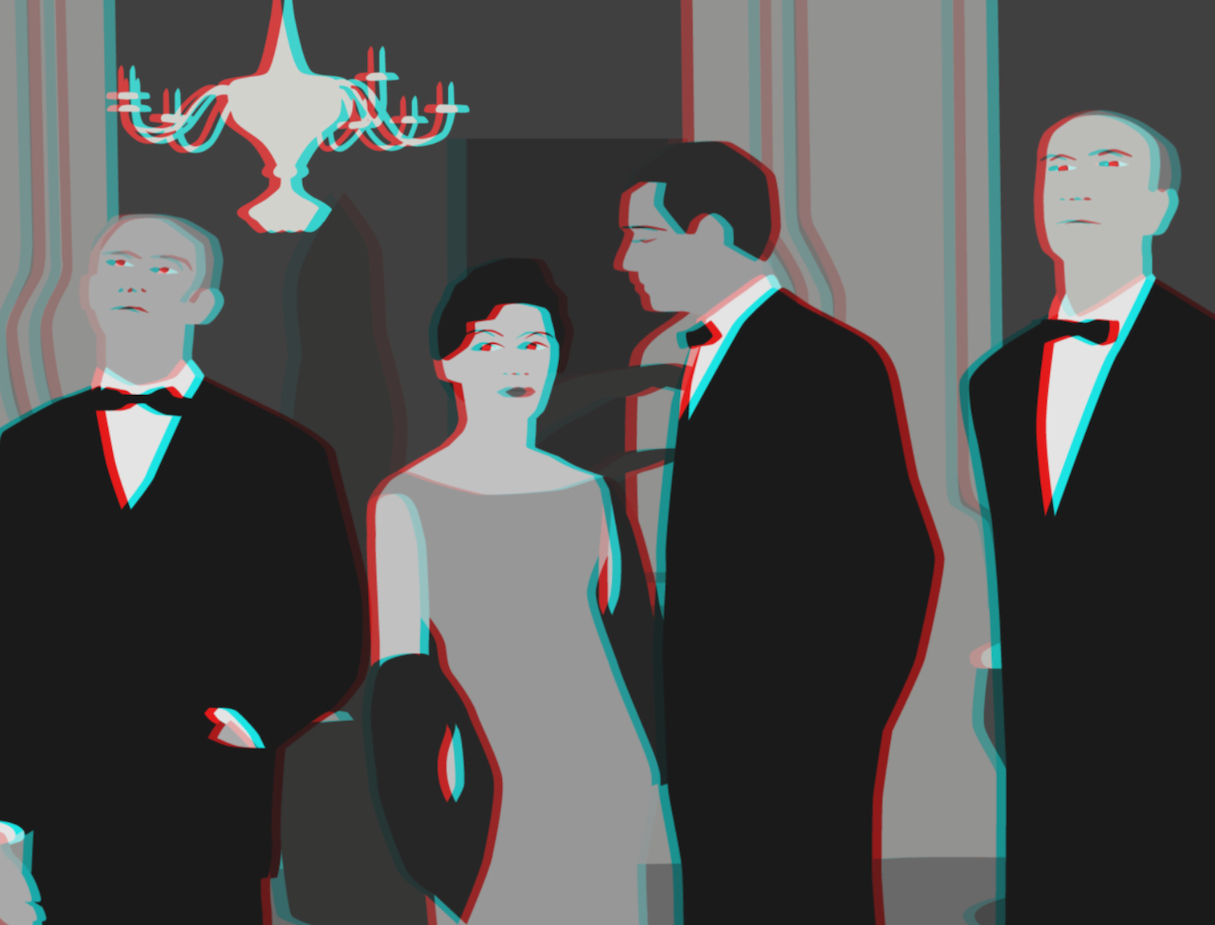 Stanford grad Kota Ezawa took a French film from the '60s and made it into a 3D film. Slap on some red-and-blue glasses and see what the artist created in this 4-minute digital animation titled "LYAM 3D."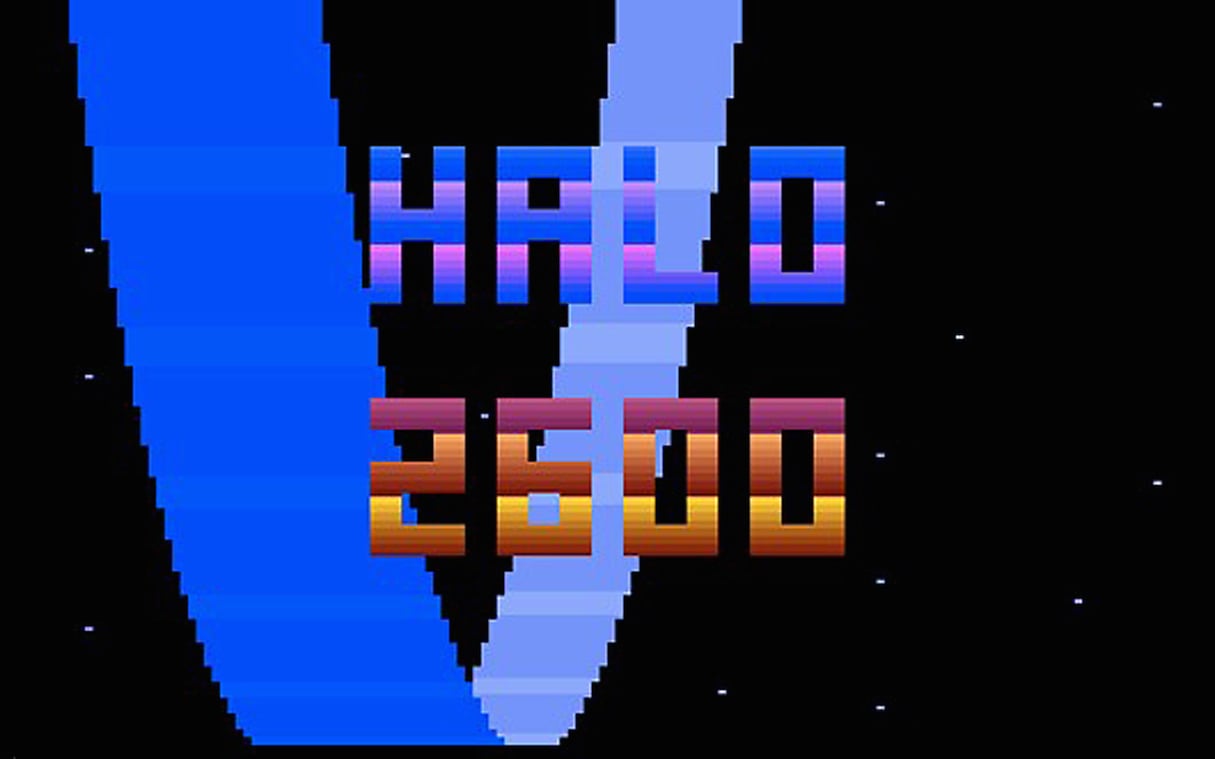 Ed Fries, an engineer, gamer, and programmer, created a piece called "Halo 2600," which is directly inspired by the popular video game Halo. The game's mechanics and narrative are similar to the original and comment on the fleeting life of video games.

For this spatial illusion by Buky Schwartz, black geometric shapes were painted onto the walls and floors of the museum, and a camera was placed in front of them. Step onto the shapes, and your image is shown on a television, where the flat shapes appear to take on three-dimensions.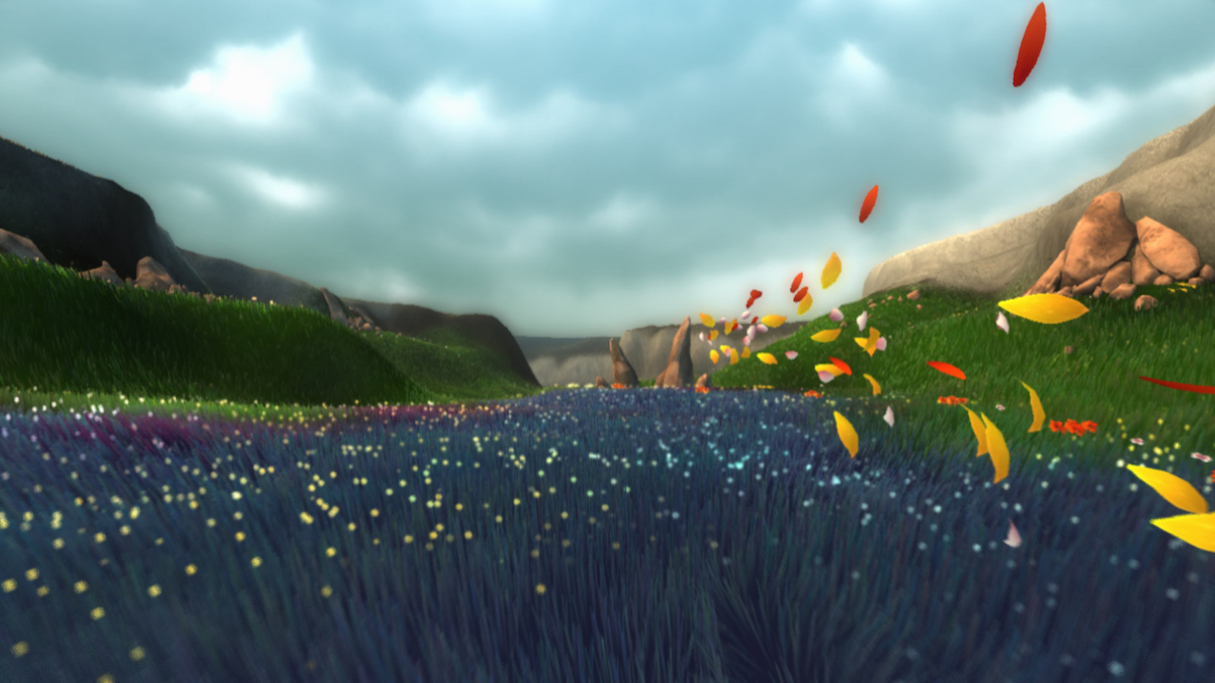 In this video game by Jenova Chen and Kellee Santiago, users play the part of the wind floating through fields and other natural landscapes.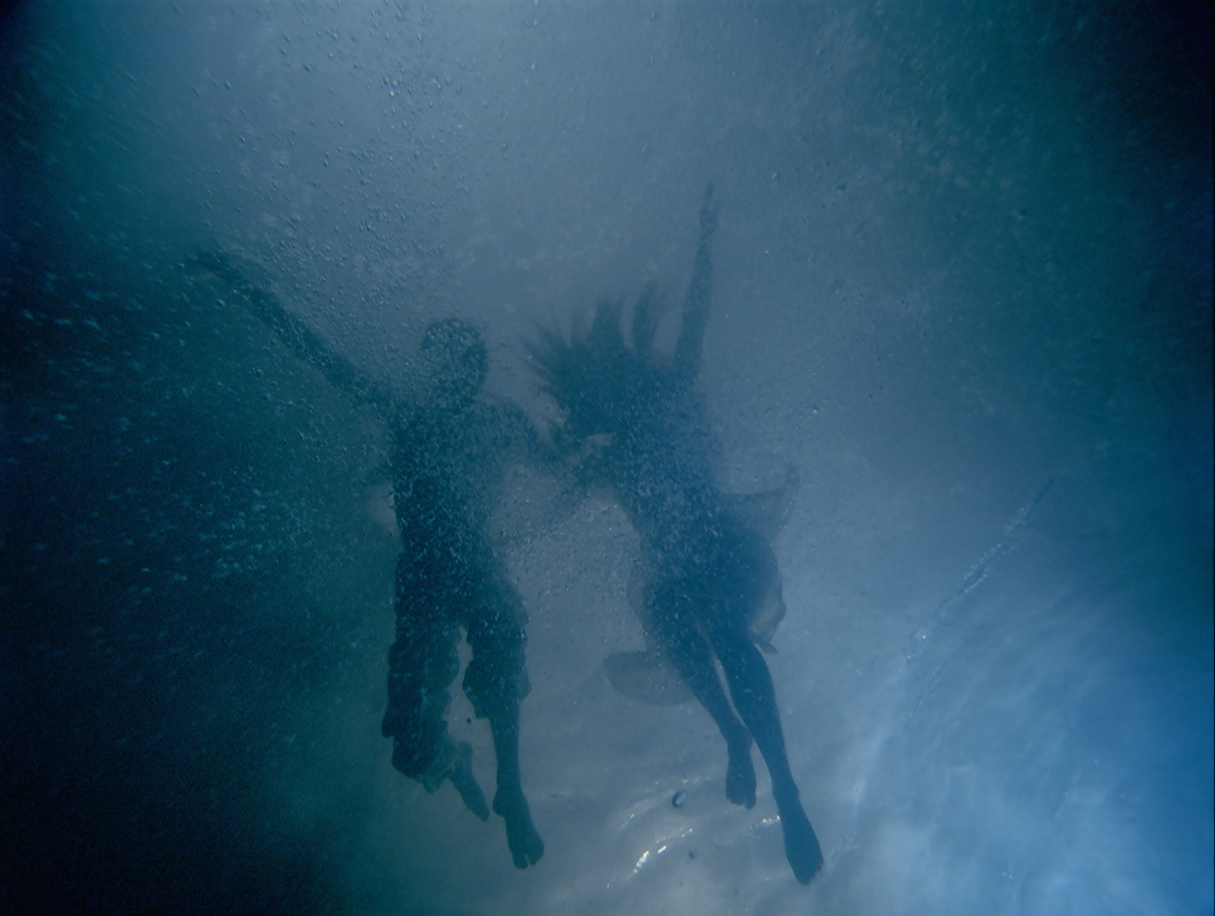 Nothing feels more contemporary than sitting in a dark room watching a video by Bill Viola, who's considered one of the leading video artists today. "The Fall into Paradise" begins with a single pixel in a pool of blackness, which later evolves into two figures in an embrace. The nearly 10-minute video culminates with a visual explosion of color and light.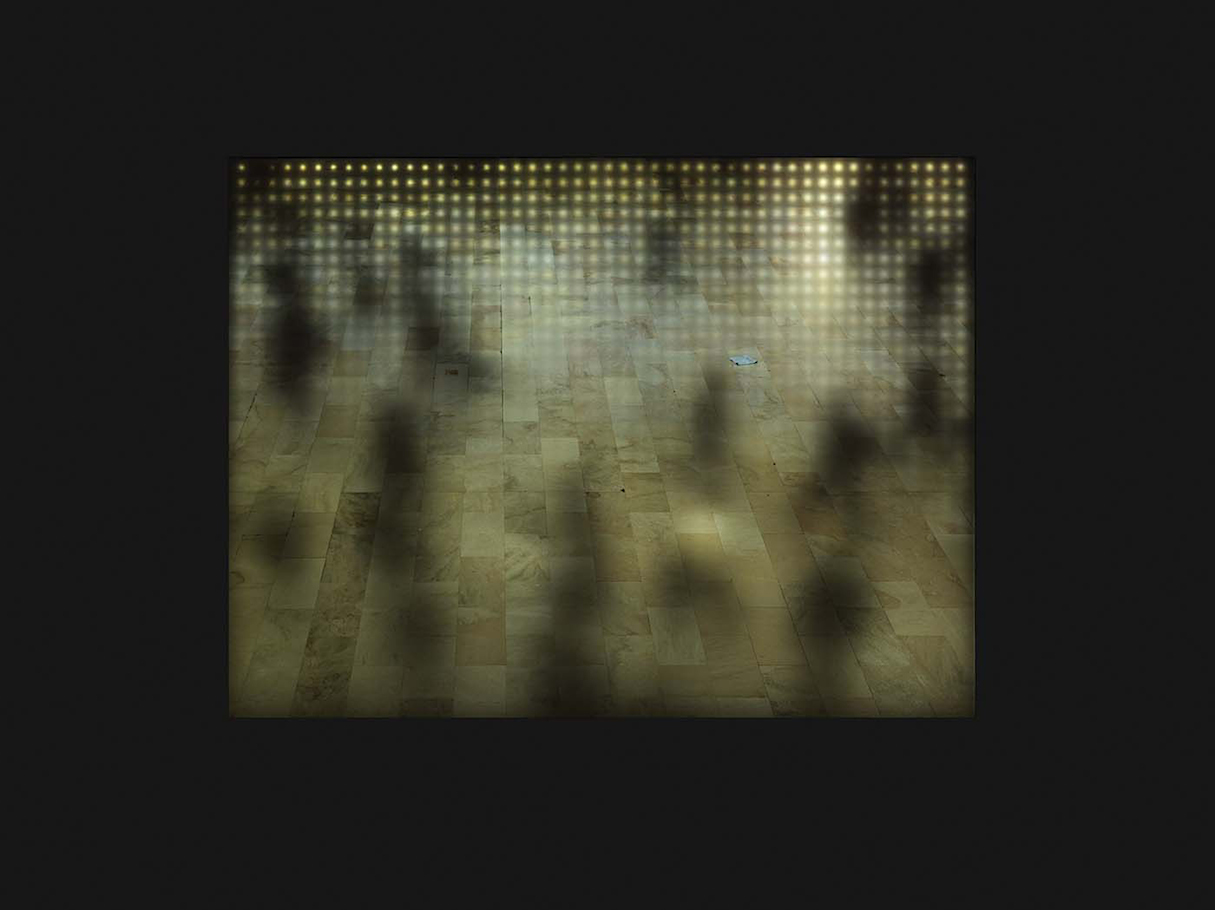 This piece by Jim Campbell–made of LEDs, custom electronics, and a mounted photo-transparency–mimics what you might see through a surveillance system. Shadows move around a photo of Grand Central Station's main terminal as the artist challenges technology's ability to re-create the human experience.
"Watch This! Revelations in Media Art" is on view at the American Art Museum from April 24 to September 7, 2015.