Anyone strolling down Thomas Jefferson Street, Northwest, in Georgetown this past Sunday night, would have heard nothing unusual–humming street noise at most. And yet not far above the sidewalk, on the roof of the Graham Hotel, about 150 people were jamming out at a disco party.
Sandro Kereselidze, owner of Art Soiree and sister company Silent Dance Society, launched his Silent Disco Sundays this week. For $15 ($20 at the door), attendees had access to mixes by three different DJs, a bar, entertainment, and lounging area.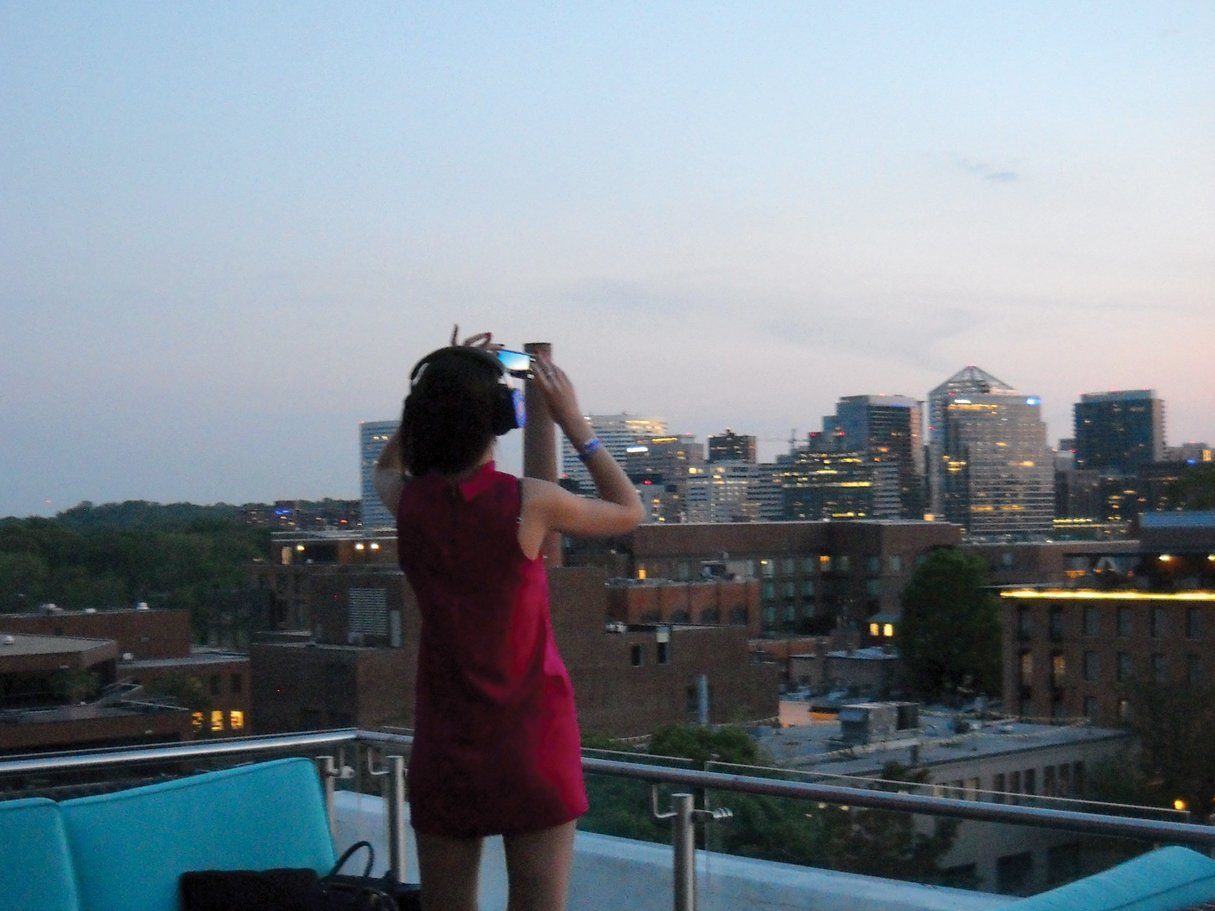 "We actually sold out before the event," said Kereselidze. "We have limited headsets," he said, explaining the importance of personal space and the rooftop capacity.
Three different DJs create different streams of music that feed through flashing, colorful headsets, giving listeners the ability to control channels and volume. Unless you're wearing headphones, you won't hear any music.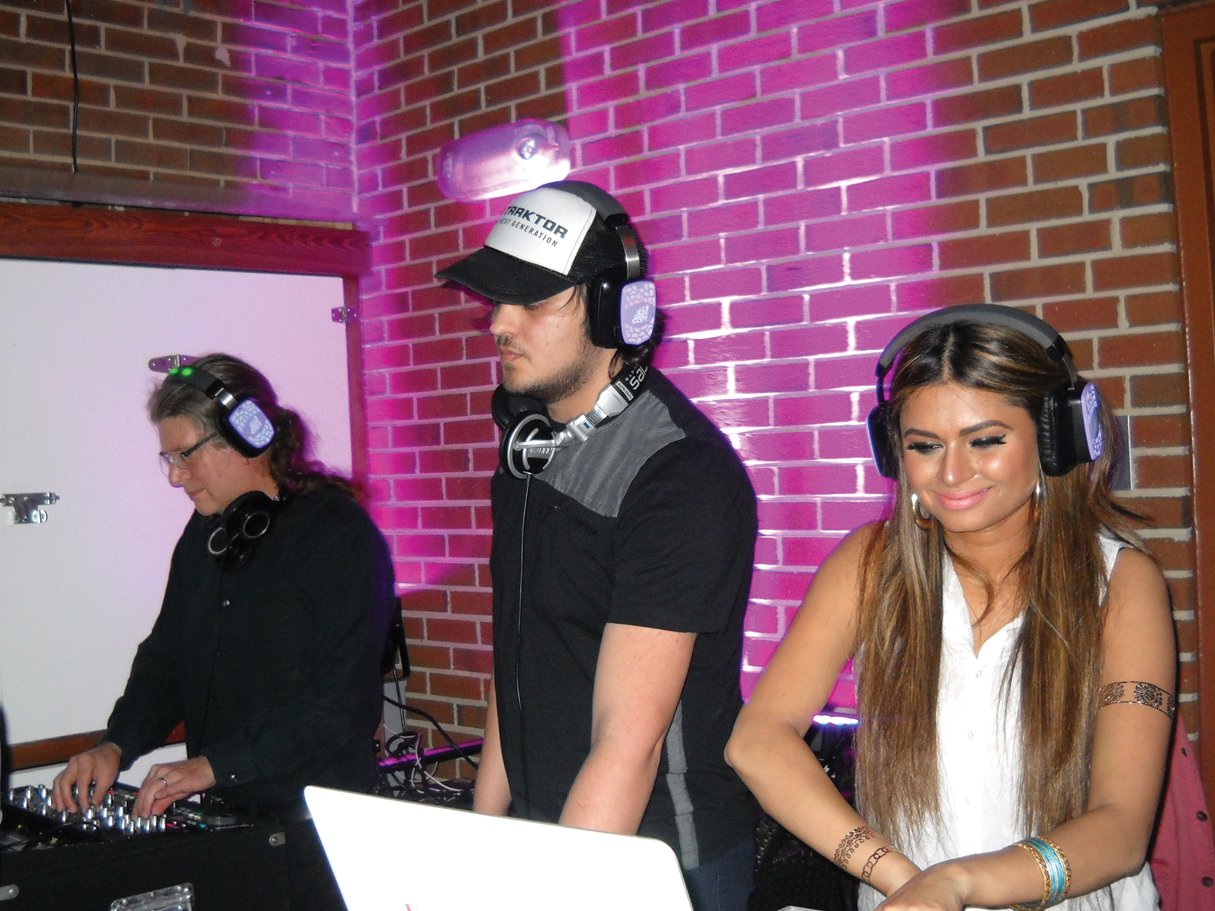 David Harrison, a lawyer who lives two blocks away, attended the party to try out the "silent" concept. The parties he said, could help convince advisory neighborhood commissions "that you can have outside roof things without disturbing the neighbors." Rooftop regulations were a concern, Kereselidze noted.
Lydia Russell, a hula-hooper for the event, said she's attended silent discos at large music festivals, such as Bonnaroo and Electric Forest, but that they only streamed one music channel.
"I've never seen a small, local series of silent discos. It's fun, but it's not crazy insane," she said. "It's the right amount of elegant and composed."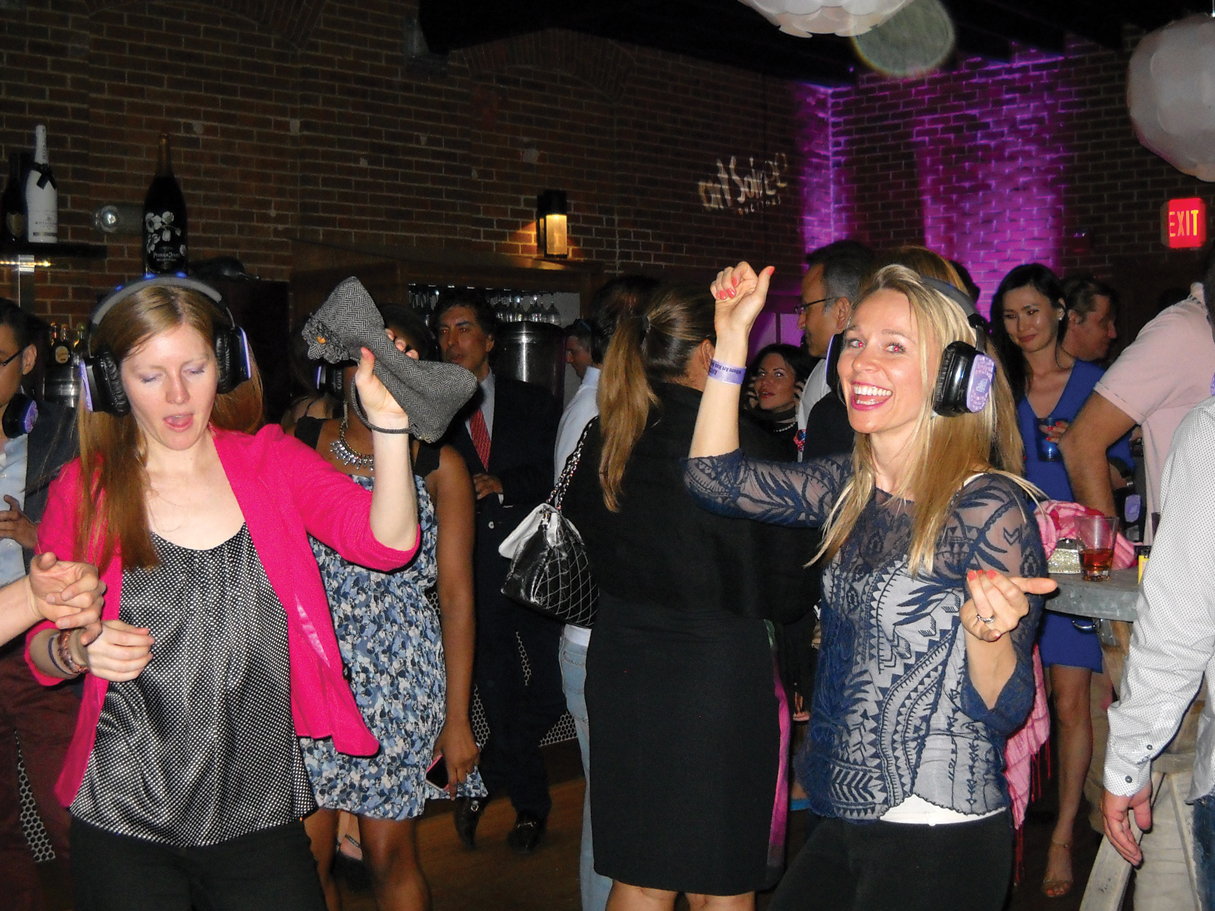 Dance fanatics Justine Finn and Lucia Tyson expressed their enthusiasm over the event.
"At first it was a little awkward. I just kept laughing," said Finn, a first-time attendee. "Then when you just focus on the music and how good it feels, you get lost in it."
Tyson, having attended such events before, loved the concept, but did note some criticisms.
"I usually go to bed earlier on Sunday nights. Friday or Saturday night would probably be better, but I like it."
Kereselidze said he wanted to create an end-of-the-week bash.
"You go into work on Monday, and you tell your coworkers, 'Oh my God, I went to this party on Sunday and I had a blast.' We're not saying stay until three o'clock, but you can finish your week with a very cool experience."
The Art Soiree will host Silent Disco at the Graham Hotel every Sunday through the end of June. Visit silentdancesociety.com to sign up for exclusive parties at various DC locations.