The New York Times has come out with yet another Washington travel guide—or misguide, at least when it comes to our restaurants. The same publication that "discovered" DC's neighborhood haunts and called our coffee "meh" has taken another swing-and-a-miss, this time when it comes to eating cheap. Frugal Traveler columnist Seth Kugel set out to spend a $100 weekend in Washington, total—every single Metro ride and Capital Bikeshare counted. To be fair, his cultural picks are great: a free Millennium Stage concert at the Kennedy Center, a self-guided Heritage Trail tour, the National Postal Museum (which is wonderful, despite the name). And also to be fair, Kugel's dining recommendations aren't hits–they're personal and location-based, found through people he stayed with for free (it's tough to fit hotels in such a tight budget) or nearby places of interest.
Still, if the purpose of a travel guide is to tell visitors about the best ways to experience a new city, the Frugal Traveler fails in Washington. You can follow his basic path and find tastier, more only-in-Washington experiences than, say, a $21 burger and beer at Farmers Fishers Bakers, or a $13.50 pizza and kale salad at Rustik Tavern. It's not that these dishes are bad–they just don't speak to the city.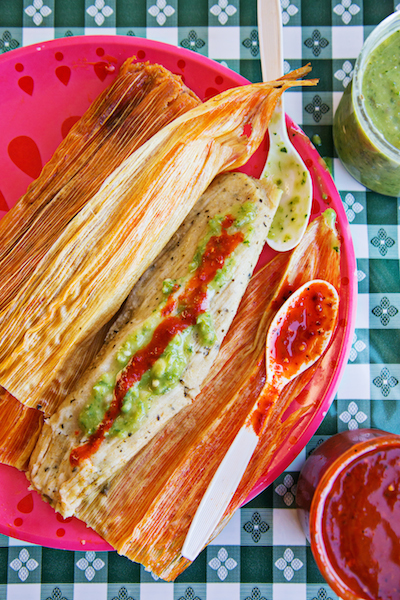 Start on Friday evening, when he eats at Farmers Fishers Bakers before taking the Metro to his brother's home in Silver Spring. A better idea: skip the overpriced Georgetown Waterfront and head straight to Silver Spring, where many wonderful, inexpensive restaurants await. Lucy, a quick walk from the train, offers one of the best tastes of Washington's vibrant Ethiopian community. For what Kugel spent on a bacon cheeseburger and brew in DC, he could have ordered flaky sambusa (stuffed pastries), spicy red wine-marinated lamb tibs, and a cold St. George beer while listening to live African music.
And what about that Rustik pizza? He's faced with a dinnertime challenge: find a shareable meal and drinks for $25 in Shaw/Bloomingdale. Accepted: DCity Smokehouse, home to the best chili-cheese half-smokes on the market ($7), not to mention sublimely smoky, meaty ribs ($15; half-rack), or a chopped pork sandwich topped with crispy onions ($9.25). Kudos to Kugel for picking Boundary Stone for a beer, though—no changes needed there.
The toughest part of the NYT piece, at least from a local eater's perspective, is on Sunday. Kugel makes an hour-plus trek (maybe two) from Falls Church, riding trains and buses for an $11 meal at La Mexicana Bakery & Taqueria in Alexandria. The only "real Mexican food" worthy of that long pilgrimage is Taqueria El Mexicano in Hyattsville, which, unfortunately, isn't accessible by public transit. That said, Washington isn't exactly known for its selection of good Mexican eateries—Kugel should have stayed in Falls Church and visited the Eden Center. The Vietnamese shopping/dining mall is filled with dirt cheap-yet-delicious options, like a shredded pork bánh mì at Nhu Lan ($4), or Hai Duong's "house special" pho heaped with bright herbs ($9.50). Eden Center may not scream "Nation's Capital" the way the Washington Monument does, but it's a true Washington experience all the same.
One could easily devote an entire $100 weekend to eating in the city's inexpensive gems without following Kugel's geographic itinerary. The many destination-worthy Korean, Vietnamese, Peruvian, Ethiopian, and other ethnic eateries could fill a travel article, or magazine, as you'll see when our annual Cheap Eats issue hits stands in late May. Perhaps the New York Times will catch on, and you'll find some of the area's best discoveries in a future story. Though given the Grey Lady's track record, don't count on it.