The Burger Americain from Le Diplomate
Two skinny patties plus American cheese and special sauce equals one of the best burgers in the city.
Hup Hup Orange Crush from Pop's Sea Bar
Charred and fresh oranges go into this sunny-day cocktail, which tastes a lot more innocent than it actually is.
Corn with manchego and aioli from Estadio
'Tis the season for one of our all-time favorite dishes, a mix of sweet corn, rich aioli, salty cheese, and lime.
Pimiento cheese from Gypsy Soul
Hot sauce and piquillo peppers rev up this addictive cheddar dip.
Watermelon-and-feta salad from Ananda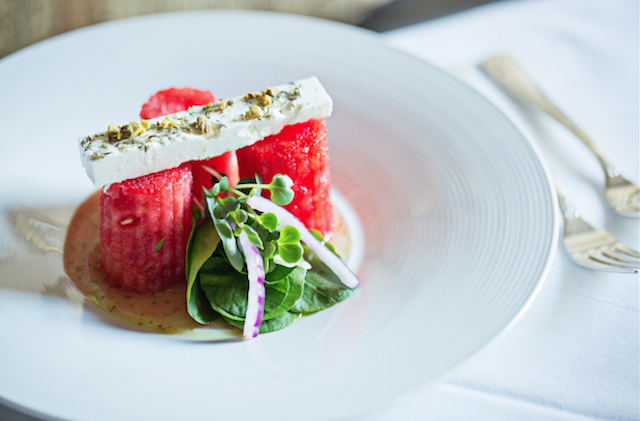 This Indian restaurant puts out a refreshing starter that's equal parts sweet, spicy, and salty. It's pretty in the picture, but you can go rustic, too, and just chop the fruit.
This riff on a caipirinha—our favorite cocktail at Tico—is made with the juice of cashew apples (don't worry, it's easy to find).
Connecticut-style lobster roll from Mason's Famous Lobster Rolls
Buttery, buttery lobster on a buttery, buttery hot-dog bun.
Marinated-mozzarella-and-tomato salad from Duke's Grocery
A fresh take on the usual caprese.
Bacon-wrapped dates from Jaleo
The ultimate salty-sweet party food.
Pina colada from Bourbon Steak
"This is not what they served you on your beach vacation," says bartender Duane Sylvestre.