1. Stay Home on Saturday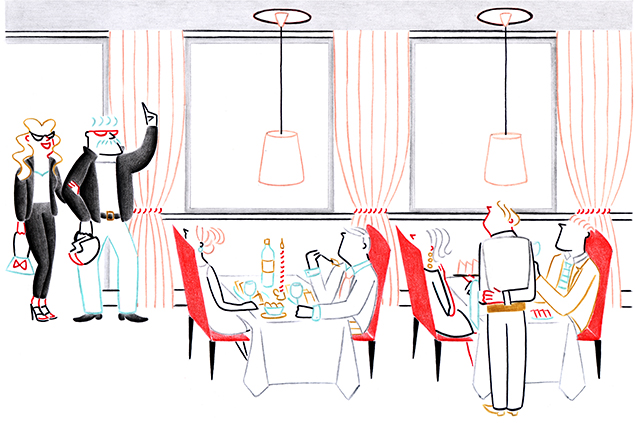 Hang out in the kitchens of the nice, expensive restaurants you have to book weeks in advance and eventually you'll come across the phrase "amateur night." The term refers to the class of people who don't know the difference between a confit and a carpaccio. Which is to say most people.
If some chefs had their way, they'd take off all of Restaurant Week and never cook on Valentine's Day. Some would prefer to cook exclusively for the hardcore foodies who dine out Tuesday through Thursday—Saturday-night diners, they say, are more demanding and often lacking in sophistication.
We don't endorse this snobbishness. But we can tell you that staying away from big-ticket restaurants on Saturdays makes sense. Better to do as insiders do and try them midweek, when the kitchens aren't as busy and are apt to be more consistent.
But if you must eat out on a Saturday…
Head to a small, independent bistro like Et Voila!, in the Palisades, or to a low-key family-run restaurant such as Wheaton's Thai Taste by Kob. The chef/owners of these places are focused on pleasing everyone who walks through the door, no matter what day it is.
2. Don't Ask the Waiter What's Good
You've read countless stories of how top restaurateurs are fanatical about the details. How they lavish millions on interior design and jet off to distant lands to research cuisines. Well, here's what many don't do: let their staff eat off the menu. Before a restaurant opens, about ten of the most important dishes will be brought out, one at a time, for staff to sample. The servers will dive in all at once for a taste. But just a taste. What if after seven bites the dish loses its initial excitement, or its saltiness reveals itself as the food cools? The server will never know.
This is why so many waiters tell you what's "popular" when you ask what's good. As for that server who enthusiastically talks up the pork cheek or the shrimp 'n' grits? Diner beware. Unless you happen to catch something sincere and personalized in the description, assume the waiter is pushing what the chef has instructed the staff to sell.
3. Skip the Entrées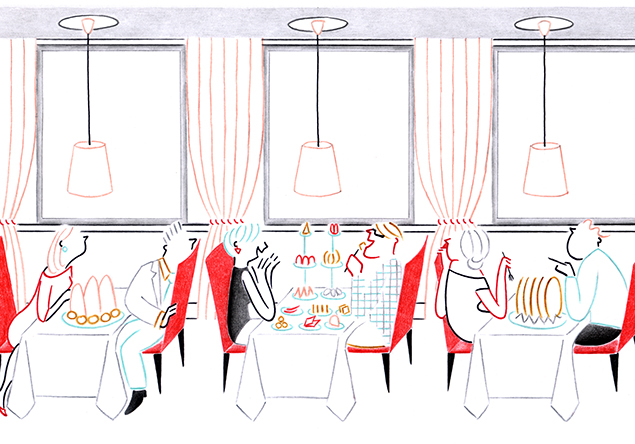 Bailing halfway through a book is lazy. But reading only half a menu? That's savvy. A chef's best work is nearly always found at the top. Because the smaller canvas of the appetizer imposes a constraint, a chef has to work that much harder to make the flavors pop. Entrées, by contrast, are often boring: Too often, the ninth bite is just like the first. If you dine out in search of excitement—a night of exclamation points, not merely some well-prepared dishes you won't remember next week—then jettison your old assumptions about what constitutes a meal. Dinner for two can certainly consist of four appetizers and a dessert.
Don't worry: You're not going to walk away hungry. In the current economy, restaurants have been making appetizers bigger and bigger and—heads up—charging more and more for them. All the more reason to think of them as your main course.
4. Yelp Should Be Your Last Resort
You may patronize a place because of its chef, but the chances you'll actually interact with her are only slightly better than your chances of meeting the Pope.
Your interface is your server—the least experienced important person in the room, who, until being brought aboard two weeks before opening night, was probably working the floor at the Cheesecake Factory. So when your much-anticipated dinner at Expensive Restaurant X is a disaster—the waiter didn't know the menu, screwed up your order, didn't pace the meal, and deflected responsibility at every opportunity—don't blame him. Blame management.
…But do speak up. Right away. And not on Yelp. Ask for the manager as soon as something goes wrong. Not after the fact or, weasel move, by venting your rage anonymously on Yelp. It was management who failed to train the server properly and who, if he's really that bad all the time, should have fired him.
Don't think of it as a confrontation. Think of it as giving the restaurant a chance to correct a problem on the spot. Because of social media, good restaurants are more determined than ever to nip complaints in the bud. If you speak sincerely and respectfully, you can almost always get what you want.
Undercooked or overcooked steak or burger? That's easy. But you should also send back overcooked or undercooked fish. Or an overcooked or undercooked pizza. Is the wine served too cold? Too warm? Is your main course too salty? Not hot enough? Send it back. Don't abuse the privilege, of course. But be judicious and a new world will open up to you. A great restaurant doesn't just want you to eat and drink well; it wants to send you away on a cloud.
5. Don't Wait to Eat at a Celebrity Chef's New Place
A new wave of celebrity chefs from other cities continues to circle Washington like birds of prey. Their lust, alas, shouldn't be taken as a sign that the nation's capital has become a top-tier food destination like New York or San Francisco—rather, it's a signal that they regard Washington, now home to six of the ten wealthiest locales in America, as a giant ATM.
Our advice: Book a table within the first three months—when the energy is high and before the first major reviews appear. Not only is the chef himself likely to be around, but it's also when the floor is flooded with top staffers from the empire. You've seen them: the dark-suited guys standing sentinel like Secret Service detail, waiting to descend upon your table at the merest sign of distress. But within six months, many of those folks have packed up and gone home. (And forget all about seeing the chef, unless the President's booked a table.) After nine months, the place will have settled into its inevitable groove: usually somewhere between pretty good and pretty ordinary.
6. Pay Attention to Who's Cooking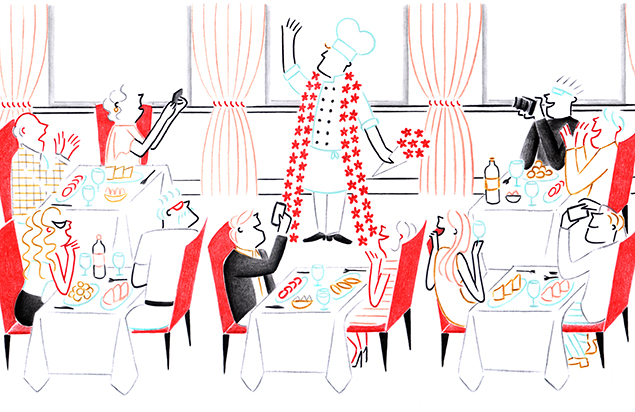 Unless you're dining at chains like Clyde's or Legal Sea Foods, pay attention to who's behind the stove. A chef's arrival is the reason that no-name dim sum restaurant in Rockville suddenly has a line around the corner. A chef's departure is why your always-winning neighborhood bistro has started to flatline. Take the case of Justin Bittner, whose cooking turned Logan Circle's Bar Pilar into a destination, at least until he took off last year. He resurfaced in Silver Spring, dishing out fabulous charcuterie and house-made pasta at 8407 Kitchen Bar and putting the flagging dining room back on the map. But this summer he departed—and predictably, much of the kitchen's oomph went with him. Follow the chef, follow the energy.
7. Never Order the Chicken Breast
There's arguably nothing a chef hates cooking more than what many dismiss as "white-meat chicken": dry, boring, boneless breast. So why do so many give you this choice? Because in an era when menus are packed with ballsy fare like kidneys, hearts, and tripe, chicken breast is safe harbor for timid diners. And chefs approach it as such. Do you really want to eat something that's on the menu only because the chef needed to fill a slot?
A whole roast chicken—that's a different matter entirely. Roast chicken is the opposite of a slot-filler. When they're off the clock and can't contemplate making themselves a dish with a dozen ingredients, many chefs pine for the simple satisfaction of roast chicken. If you see it on a menu, the chef is telling you, in essence, this is what he himself would order. That this is his attempt at making a perfect one. Take him at his word.
8. Fish is Almost Never a Healthy Option
"Fat equals flavor" is a mantra repeated in culinary schools around the country, and nowhere in the restaurant kitchen is this lesson applied more than in the realm of fish dishes. Snapper, rockfish, and other mild and delicate white fish are targets for highly rich sauces: Hollandaise and beurre blanc are obvious offenders, but also watch out for nage—reduced stock hit with butter—and anything listed as an emulsion. And most fish, whether the menu says so or not, are roasted, poached, or sautéed in butter, or at least doused with a tablespoon of it before the plate goes to the table.
So order the hanger steak, order the rib eye, anything that was simply slapped on the grill—at least you know exactly what you're getting. Exempt from this rule: grilled whole fish, which tend to be dressed up with lemon and a little olive oil.
This article appears in our November 2014 issue of Washingtonian.