When we laid our eyes on the bright pops of hot pink and royal blue throughout this wedding, we couldn't help but be inspired by this couple's unabashed use of bold colors at their Hyatt Chesapeake Bay Golf Resort, Spa and Marina reception. These snaps by Carly Fuller Photography perfectly capture all the joy and exuberance of Terence (Terry) McHugh and Alexandra Kuscher's preppy and nautical-themed nuptials.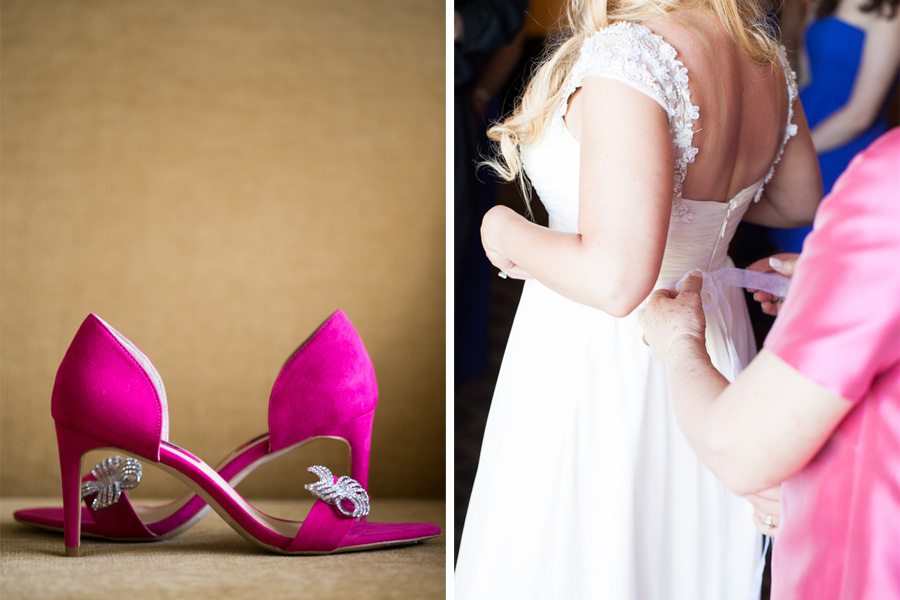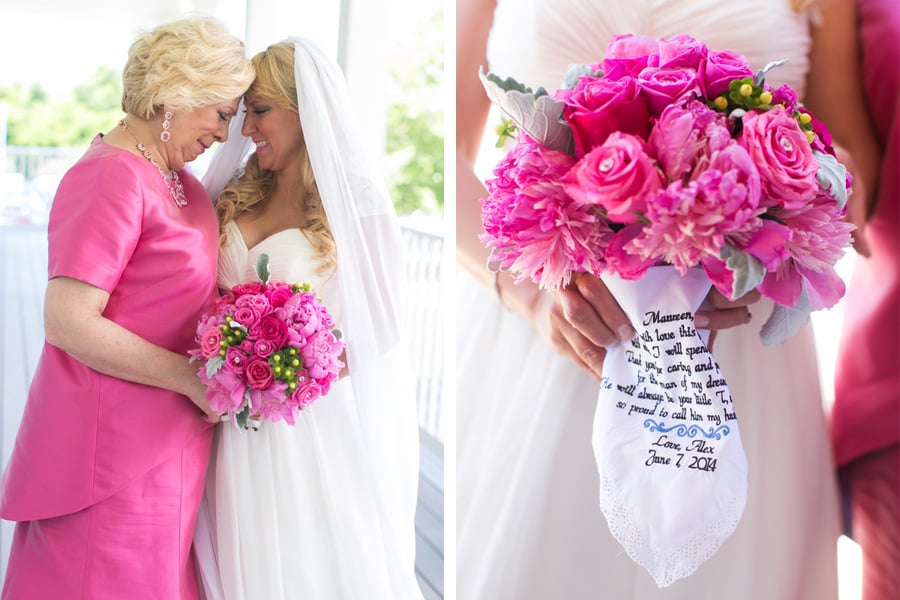 When Alexandra moved back to her hometown, Rockville, after living in New York City, she hoped she'd meet a nice, local man to settle down with. But given the transitory nature of the DMV, she didn't have much luck until she turned to an online dating site, where she came across Terry, a fourth generation Washingtonian. They soon realized that they had acquaintances in common, and as their relationship grew, so did the number of connections they identified: they'd attended the same church growing up, and Terry's grandmother had even driven some of the Kuscher children home one night when they were accidentally forgotten at a church function.
Over a year after they started dating, Terry took Alexandra on a trip to California. While in Napa, Terry booked a hot air balloon ride, and with the picturesque valley laid out below them, he got down on one knee and asked Alexandra to be his wife.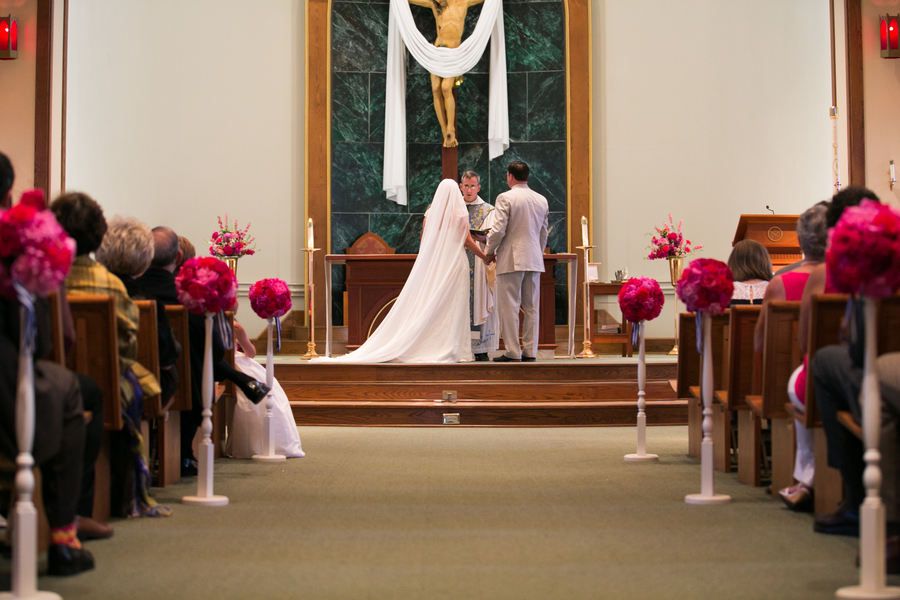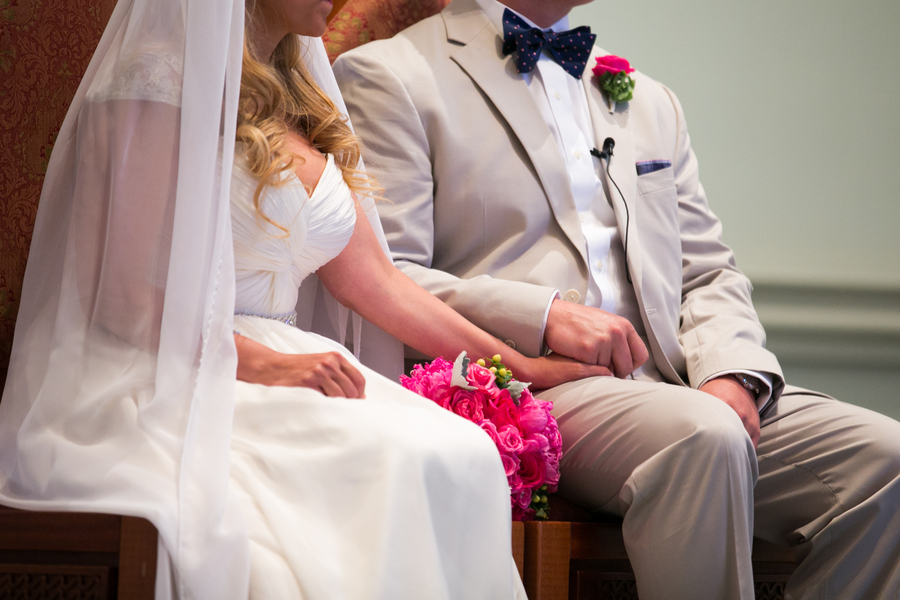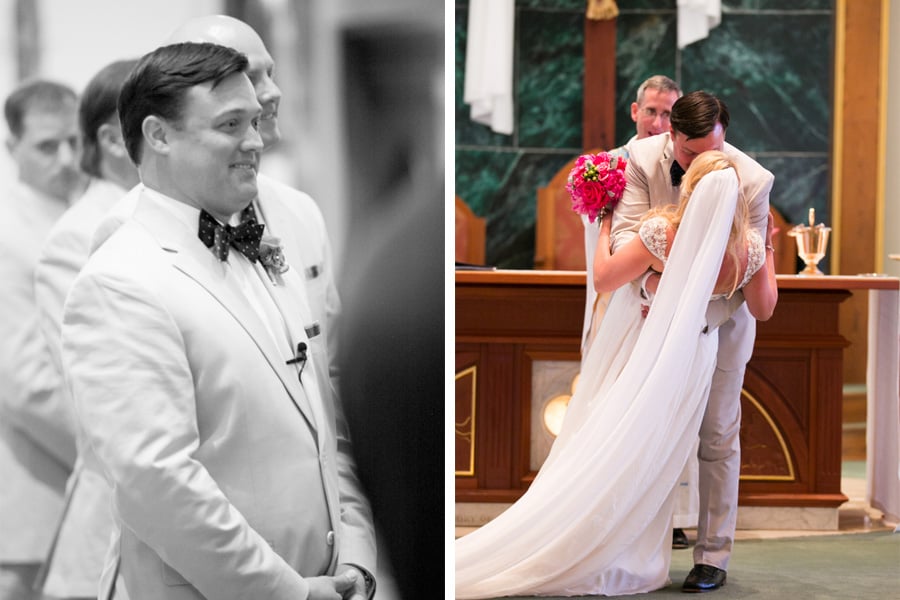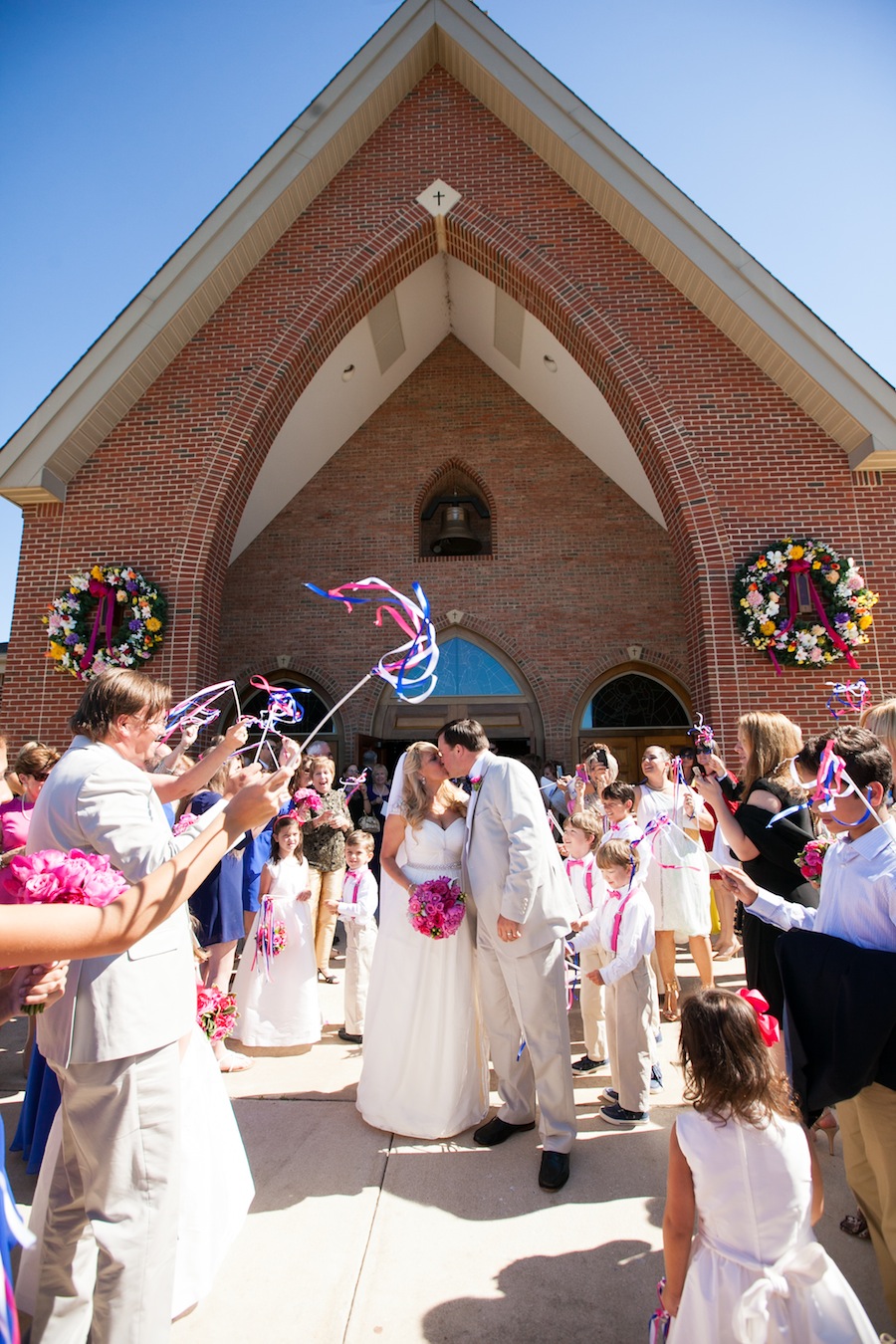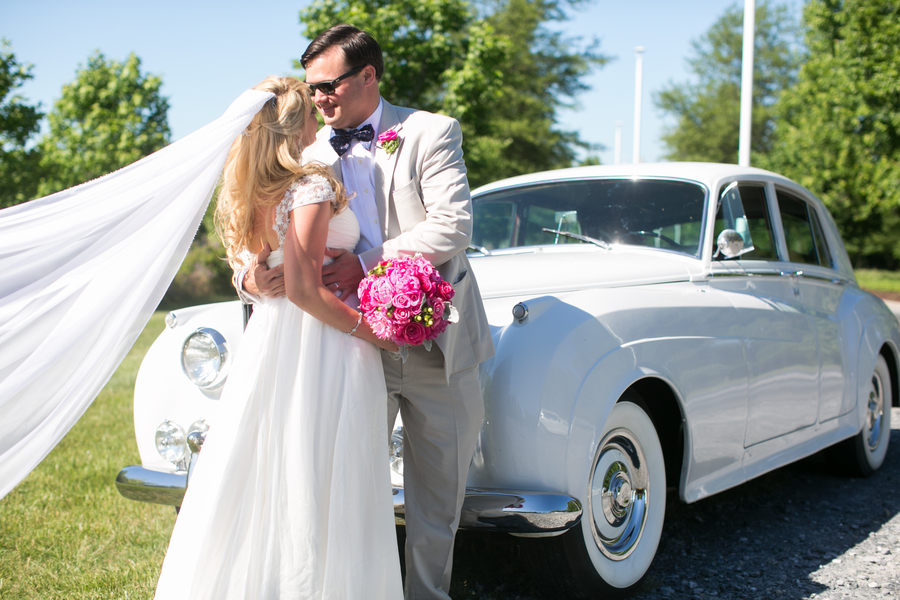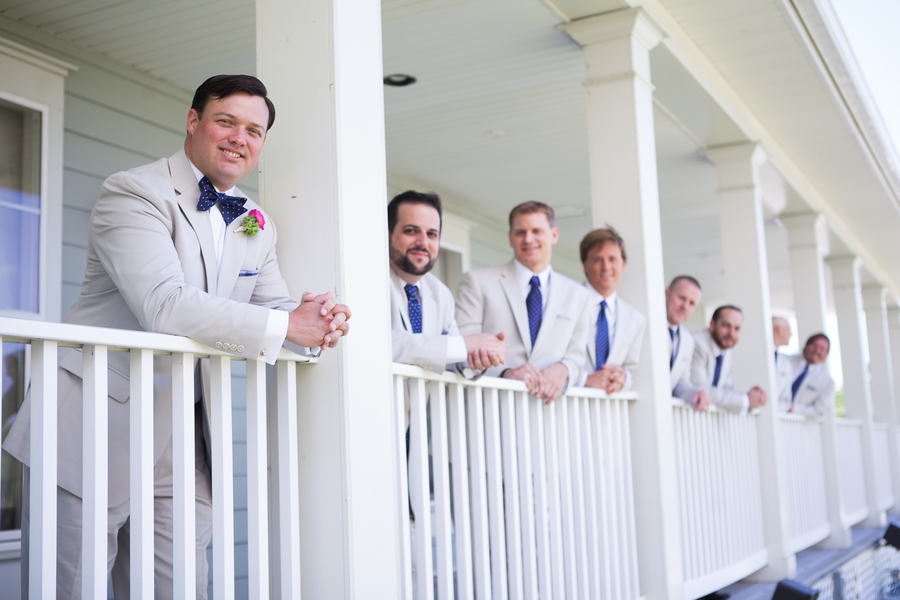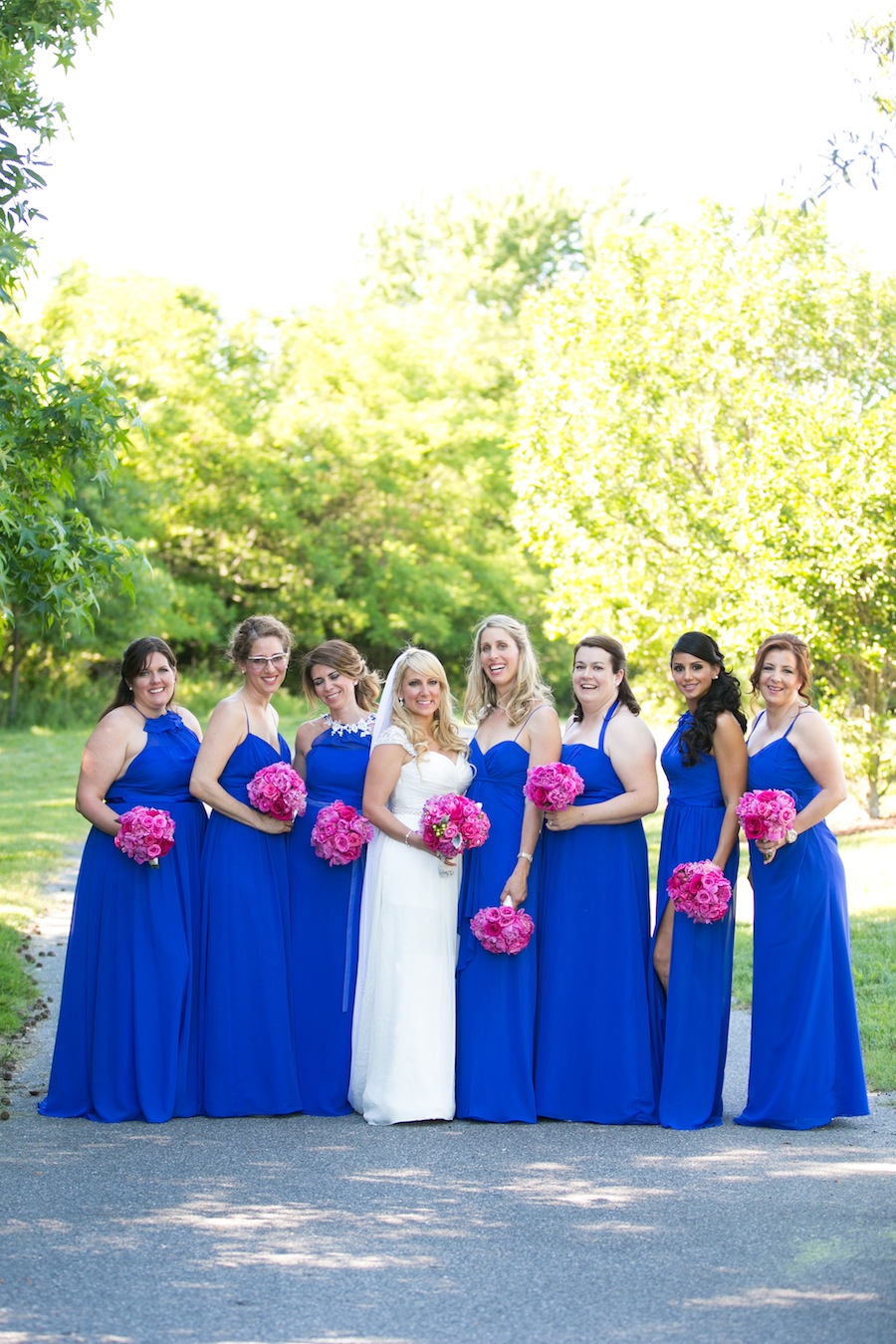 Their wedding on June 7, 2014 was filled with nods to their nautical venue, from the anchors printed on Terry's socks to the life preservers used to decorate the bride and groom's chairs at the reception. Hot pink peonies and roses filled the bridal bouquet and table centerpieces, contrasting with the blue bridesmaid dresses and preppy striped tables. Throughout the wedding weekend, the couple honored their cultural backgrounds—the bride, who is Puerto Rican and Jewish, celebrated with the Jewish tradition of breaking a glass at the ceremony and a Challah blessing at the reception, while the groom's Irish heritage was recognized with an Irish folk song at the rehearsal dinner.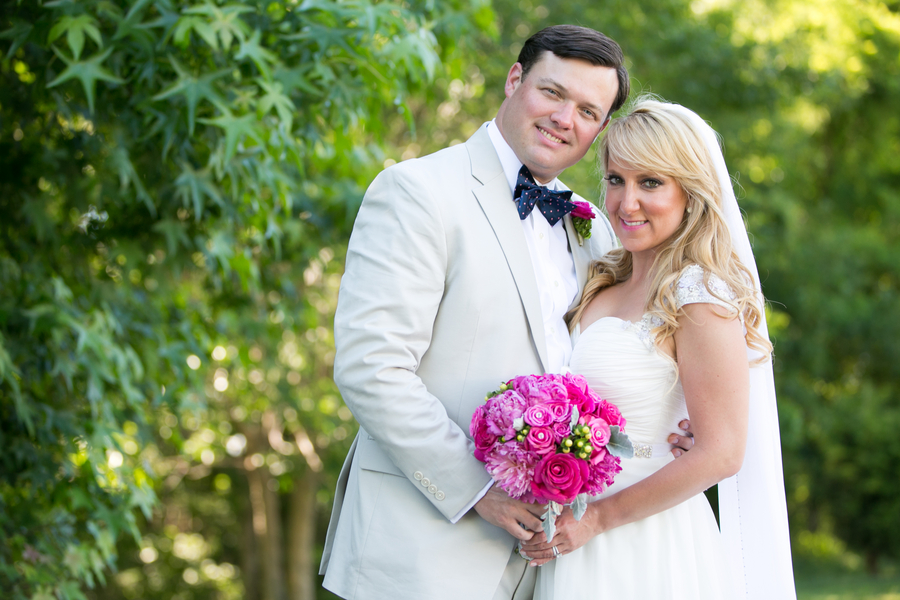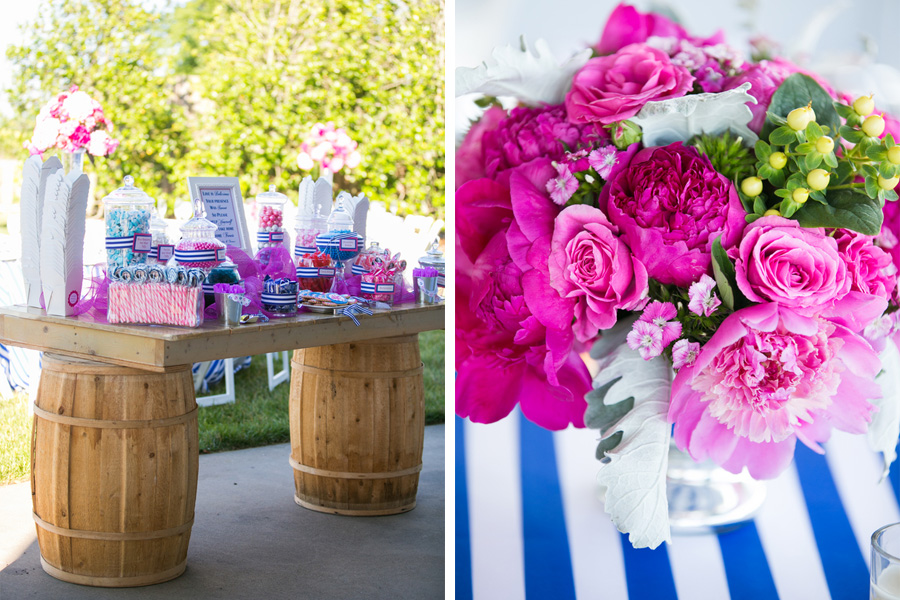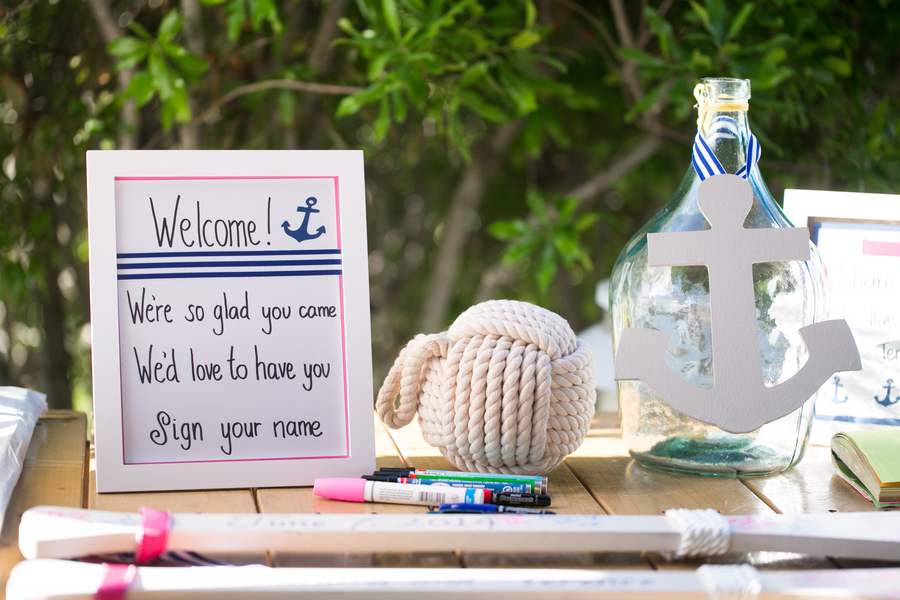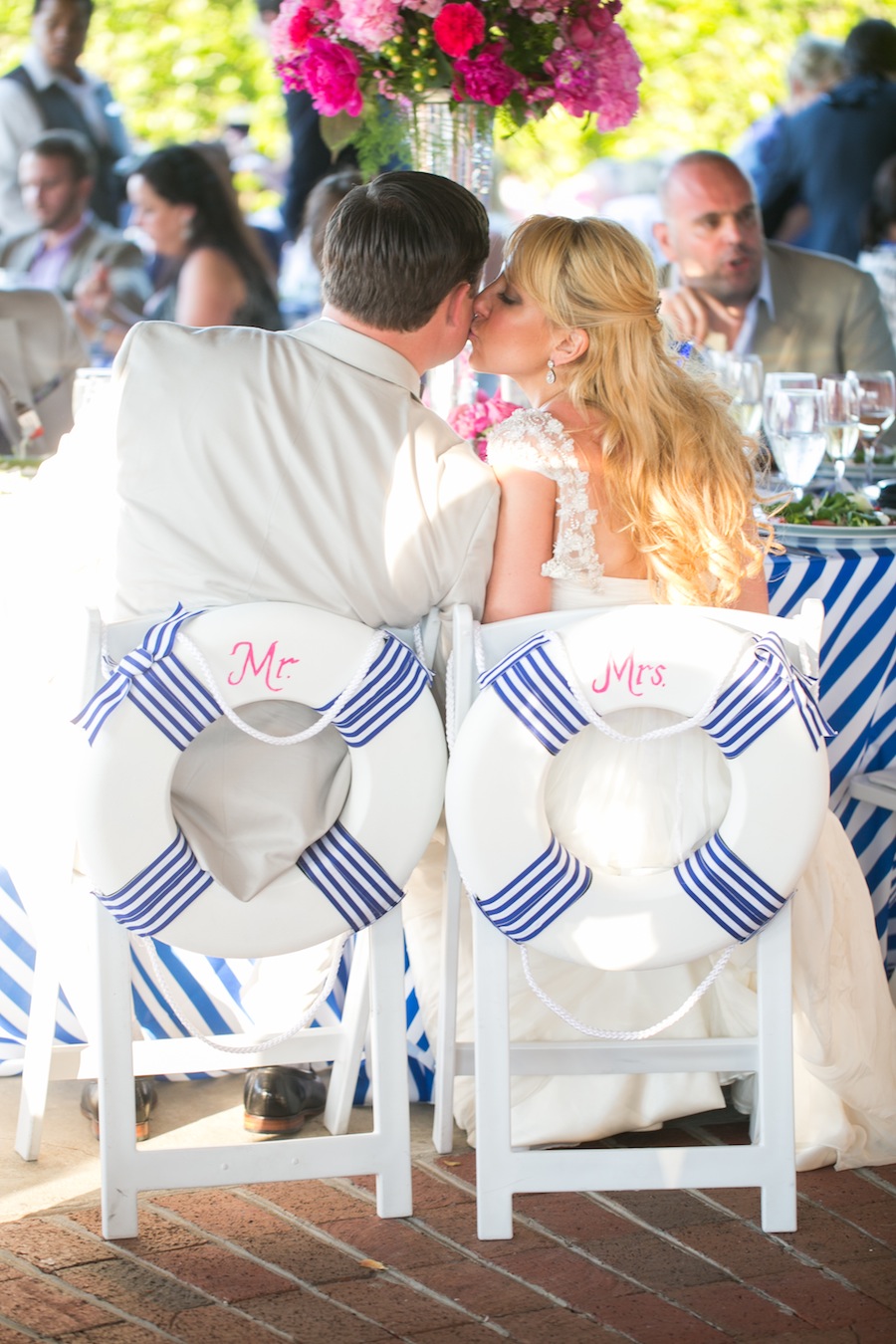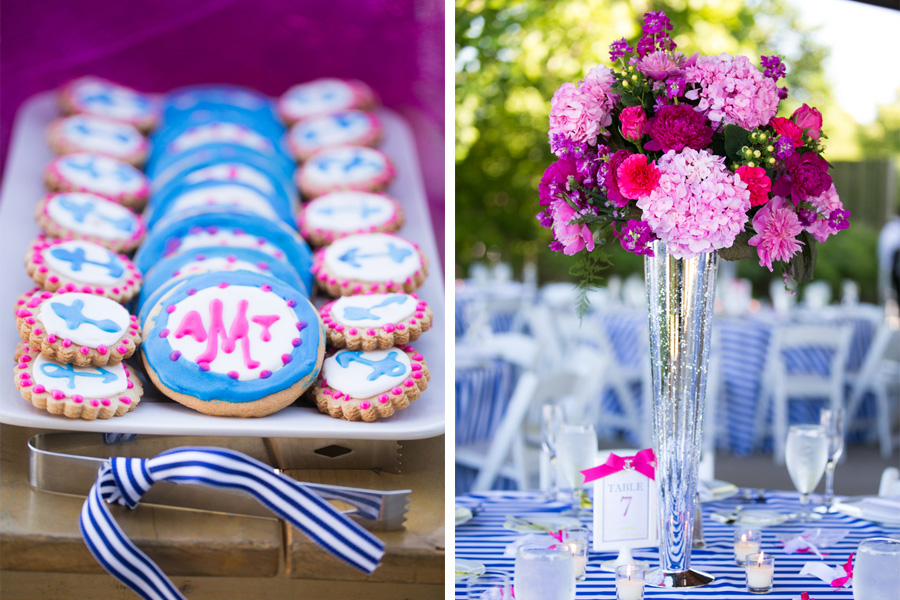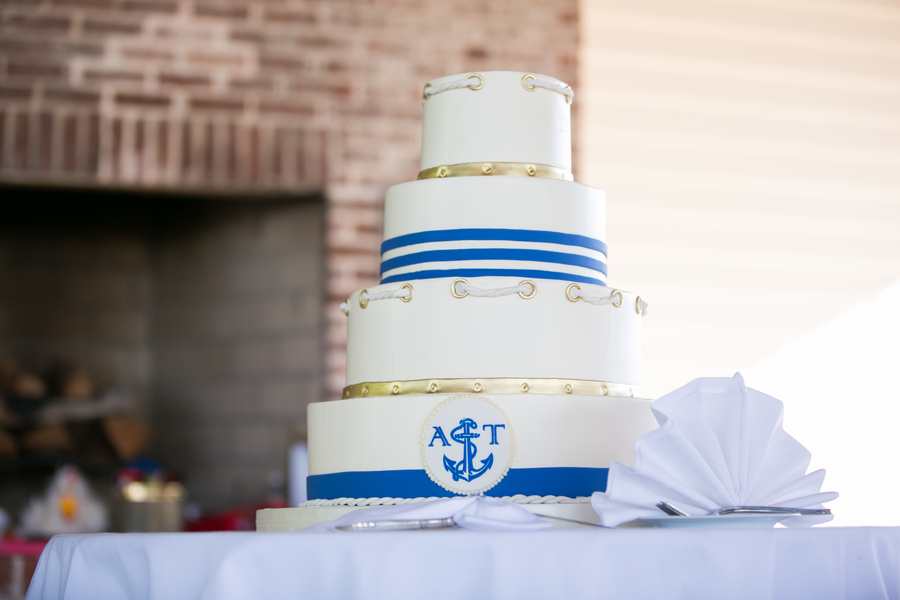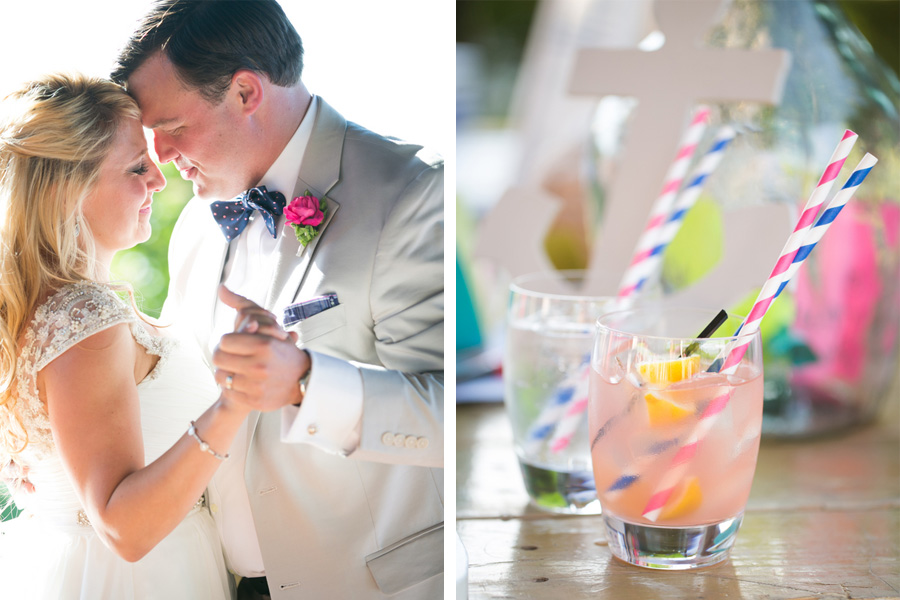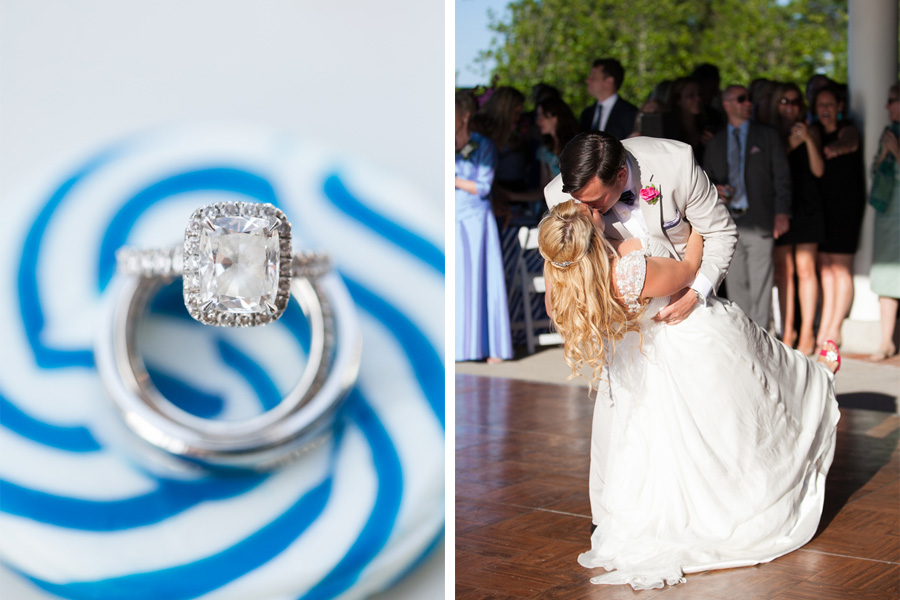 After and evening of dancing with their loved ones, the bride and groom sent home their guests with a mini bottle of sparkling wine from Domaine Chandon Winery, where Terry had proposed, and Jordan almonds in an anchor-adorned sachet.
— VENDORS —
Looking to plan your own themed bash? Check out our list of the area's top event designers and coordinators.