Updated July 22, 2016 at 4:54 p.m.
Exercising is not always fun. And let's face it, workout routines can be boring. Fortunately, Washington is full of unique (and fun!) ways to get moving.
1. The National Zoo
The Smithsonian National Zoo (3001 Connecticut Avenue, NW) sprawls across 163 acres of land in Northwest DC. With so much ground to cover, you'll have your choice of lots of different paths to run, walk or hike. Plus, you'll be so distracted by the zoo's 1,800 animals that you'll barely notice that you've been working up a sweat.
Grounds are open from 6 a.m. to 8 p.m., last admittance at 7 p.m.
2. Exorcist Stairway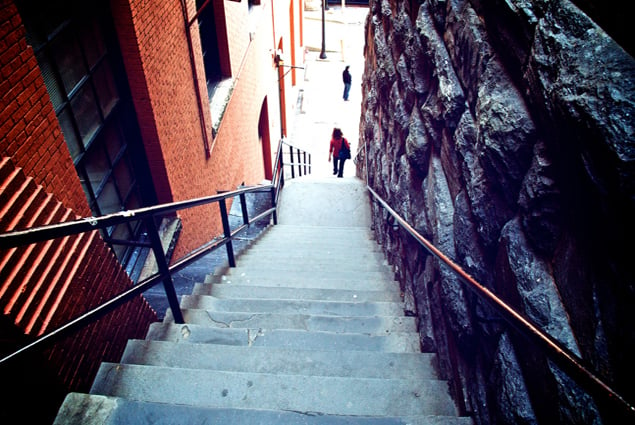 Goodbye, Father Merrin, and hello, exercise! Georgetown hosts the backdrop of one of the most famous movie scenes in history, 97 steps and all. A run up and down this outdoor flight of stairs will get your heart pumping and your blood flowing, and you probably won't need much goading to run faster.
At the corner of Prospect and 36th streets, Northwest, leading down to M Street, Northwest.
3. Kayak and Paddleboard Rentals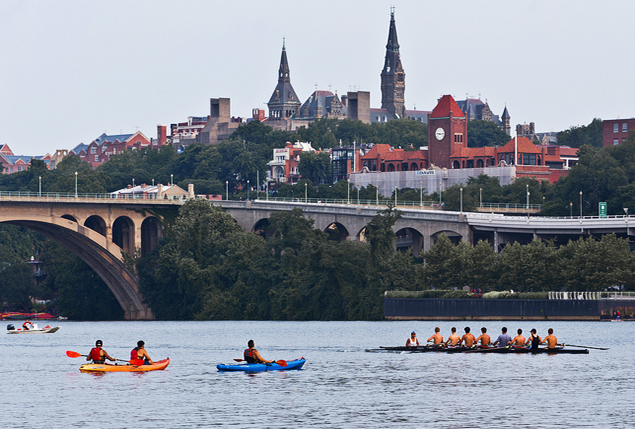 Kayaking, paddleboarding, and canoeing are great for burning calories and strengthening your core. There are lots of different spots for water sports in the DC area, like the Key Bridge Boathouse, Ballpark Boathouse, and National Harbor. All offer lessons and rentals and, if you get really serious, season passes.
Ballpark Boathouse: Potomac Avenue, Southeast, and First Street, Southeast
Key Bridge Boathouse: 3500 Water Street, Northwest
National Harbor: 165 Waterfront Street, National Harbor, MD 20745
For more infromation email: boatinginfo@boatingindc.com
4. Dance classes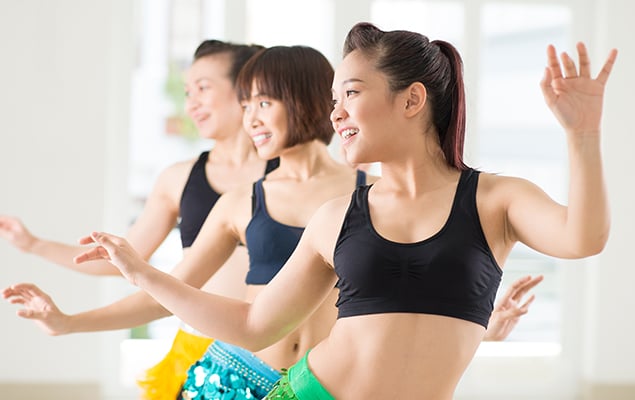 Studies have shown that some dance classes burn up to 400 calories an hour. With that kind of result, why not take advantage of some of DC's dance studios as a fun way to get fit? At Dance Place (3225 8th Street, NE), for example, adults can drop in to any class for $15 on weekends, or $10 on weekdays, and choose from modern dance, jazz, hip-hop, Afro-Cuban, African, salsa, and balance harmony dance classes, among others.
Full schedule can be found here: http://www.danceplace.org/classes/adult-classes/
5. Mount Vernon Trail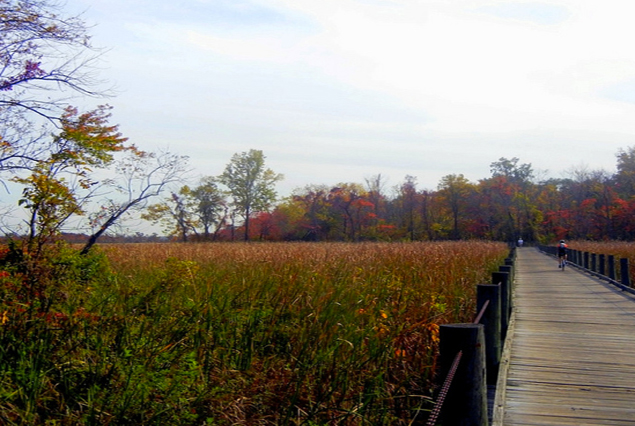 The Mount Vernon Trail winds along the Potomac's Virginia shore and is used by cyclists, runners, hikers, and walkers. The trail is mostly paved but some sections are boardwalk. Open year-round, the 18-mile stretch is filled with scenic views, history, and educational opportunities. The terrain varies from easy to difficult, providing the perfect opportunity for interval exercise.
6. Wipeout Run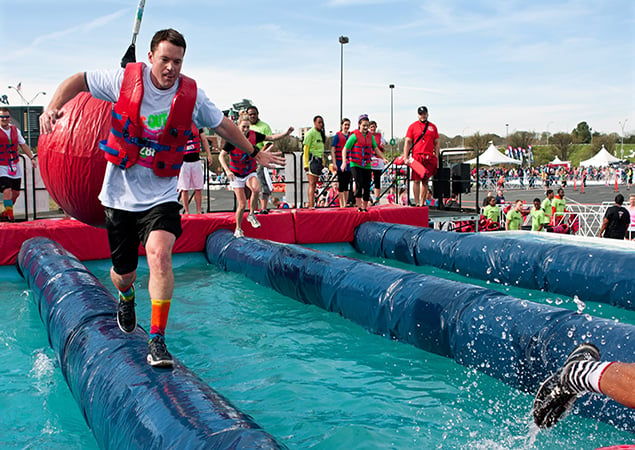 On August 20, fans of the show Wipeout will finally be able to prove whether or not they can do better than people on TV. The ROC Run (RFK Stadium, 2400 E Capitol St., SE) is a 5K course laid with 12 thrilling obstacles. Vendors, food, and refreshments will be available after participants fight to be the last one standing
7. Spartan Race and Tough Mudder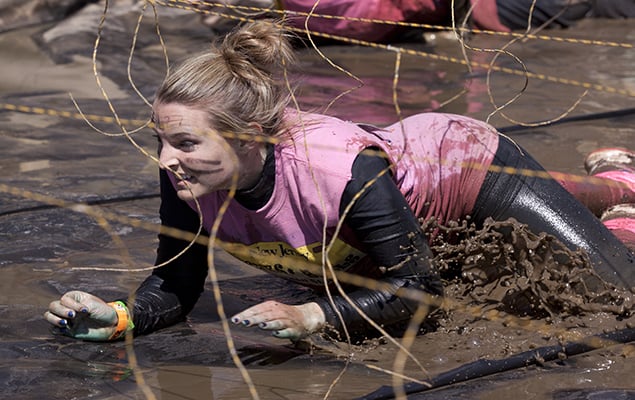 For those who are bored with their regular routines, Spartan Race and Tough Mudder offer upcoming events for those who are (thoroughly) prepared.
On August 27, the Spartan Sprint (27861 Budds Creek Road, Mechanicsville, Md.) will come to the Washington area. The Sprint is one of a number of races offered by Spartan Race—this one in particular encompasses three to five miles of distance and over 20 challenging obstacles. The obstacles are obscure and difficult to get through, and participants will have to train well before the day of the sprint.