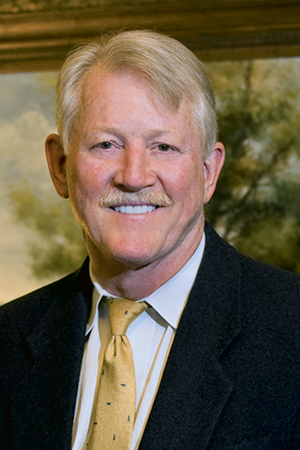 Dr. Rye answers common questions on Dental Implants. Dr. Rye can be reached at Rye Smiles for Life located at 10614 Warwick Ave, Fairfax, VA 22030. (703) 352-2010.
What are dental implants?
Unlike a denture or crown, which can replace only the top of a tooth, a dental implant is used to restore the root of a missing tooth. A titanium anchor is placed into the jawbone to provide permanent support for a crown, fixed bridge or denture. New bone grows around and fuses with the anchored implant. A dental crown, bridge, or denture is crafted to fit atop the implant, and then permanently fixed to the titanium root. Once complete, the restored tooth looks, feels, and functions like its natural counterparts.
Why is Dr. Rye your best choice for dental implants?
Dr Rye is a Master of the ADIA. He has been restoring dental implants since 1984, surgically placing them since 2009. He is an instructor for the ADIA. has given of his expertise several times in the Dom. Rep, etc.
Dr. Rye is not an ordinary dentist. He has created an atmosphere that is comfortable and inspiring for his patients. He is highly trained in the latest technologies and advancements in dentistry to ensure that you receive the finest care possible. Patients from the metropolitan Washington D.C. area know that Dr. Rye will achieve outstanding results. It is this reputation that has made Dr. Rye one of the leading dentists in the region. Dr. Rye has trained with some of the world's most prominent dentistry specialists, and has been providing exceptional cosmetic dentistry for more than 34 years. He achieves fabulous results for his patients by combining personalized care with art, science, skill, and technology. Rye Smiles for Life is the destination of choice for Exceptional Dentistry in the region.
Why would I need a dental implant?
For whatever reason, you may be missing a tooth, or several. Perhaps it happened in an accidental way, or you had to have the teeth pulled as a result of declining dental health. Sometimes, especially when the missing teeth are in the back where we don't see them as readily, we get used to how it feels not to have teeth back there, and we convince ourselves that it's not all that important to have dental implants to fill in the gaps.
If you are trying to save money by not replacing missing teeth, you need to consider that not doing anything about it may cost you more in the long run, both in terms of actual monetary cost, as well as the integrity of your facial structure.
Your teeth are for more than just chewing and smiling – their presence keeps your jaw bone from deteriorating. When you have even one missing tooth, the jaw bone wears down over time. This causes all kinds of changes in the appearance of your face. As the vertical line of the face shortens, the mouth area gradually collapses. At the beginning, this may only cause minor issues such as premature wrinkling and an appearance of advanced aging, but as the problem progresses, there may be more major concerns such as the drifting of the other teeth, trouble with eating and digestion, and damage to the joints that hold the jaw together.
If you have one or more missing teeth, you may already be noticing effects like jaw pain and headaches. Without the support of all the teeth, especially the molars, undue stress is put on the jawbone. This stress can easily translate into headaches, which you may not necessarily associate with your tooth loss. You can even develop TMD from not having a full set of teeth.
Why should I get a dental implant rather than just a bridge?
I frequently have patients who struggle with the decision of whether to replace a missing tooth with a replacement bridge or with dental implants. With the increasingly predictable results we now get because of technology improvements, many people are grappling with the question of what is the best solution to their dental problem. Here are the considerations when trying to decide whether to replace your bridge with a replacement bridge or dental implants:
Pros of Replacement Bridge:
A replacement bridge may be less expensive than dental implants.
If you are familiar with the functionality of and care for a bridge, you won't experience much change in your oral hygiene requirements.
Cons of Replacement Bridge:
The average life of a new or first bridge in this country is about 12 years, although some of our patients have bridges that have lasted 30+ years

)

.
Life span length is dependent on care & supporting natural teeth stability.
The average life span of a second bridge is about 9-12 years. The second bridge life span usually is not as long as the patient's original bridge because the factors that contributed to the original bridge failure have been exacerbated with function over time.
A replacement bridge can fail, 60% of the time due to the loss of one of the two teeth that support it.
Pros of Implants:
Easier to maintain & perform home care
Implants have a 95-98% success rate over a 30 year time span (dependent on patient care)
Stabilizes bone & reduces or eliminates bone loss
Lower "Lifetime" cost
Cons of Implants:
Initial cost may be higher.
Known risks associated with any oral surgical procedures