Alexandria's outdoor dining and drinking scene just got a big boost with the arrival of Blackwall Hitch on the Old Town waterfront. The nautically-themed restaurant/bar arrives on the scene with three large patios fit for 135 guests overlooking the Potomac River, and plenty of summery fare.
The 315-seat spot is a spinoff of an Annapolis/Eastport original; both are named for the blackwall hitch sailor's knot, popular with ships traveling between the East Coast and England in the 1800's. Seafaring themes run throughout. A "crow's nest" bar on the top floor offers comfy leather sofas and a view of passing boats on the river below, while an oyster counter is the place to belly up for fresh-shucked bivalves and 20 craft brews. The all-day menus follow watery suit, filled with crab cakes and steamed mussels, shrimp-topped flatbreads and fish n' chips. That's not to say carnivores are left out. A ribeye tomahawk steak of Flinstones-ian proportion—meant for two—can quell a meat craving.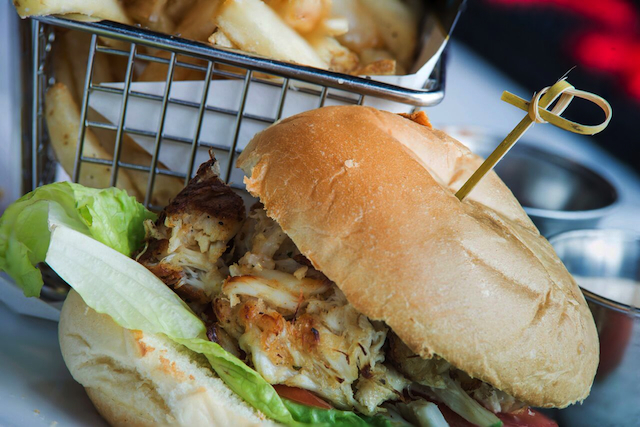 The biggest draw may be the rear patio directly overlooking the water, outfitted with lounge seating, fire pits, and a bar pouring orange crushes, Moscow mules, sangria, and other warm weather drinks. The view includes National Harbor on the opposite shore; nearby ferries travel regularly to the new development should its giant ferris wheel catch your eye. Still there's reason to linger at Blackwall, with nightly live music Wednesday through Sunday, and weekend jazz brunch beginning in July.
Blackwall Hitch. 5 Cameron St., Alexandria; 571-982-3577. Open Monday through Wednesday, 11 to midnight; Thursday and Saturday, 11 to 2; Sunday 10 to midnight.