Yes, the grub at the following restaurants is inexpensive, but what about those days when all you want is a Bayou Bakery "Dat-O-Lantern" cookie? Or when you're having trouble justifying a roadtrip to Annapolis for a lobster roll?
We've been there, and that's why we decided to round up some of our favorite recipes from restaurants featured on our annual cheap eats list.
BAYOU BAKERY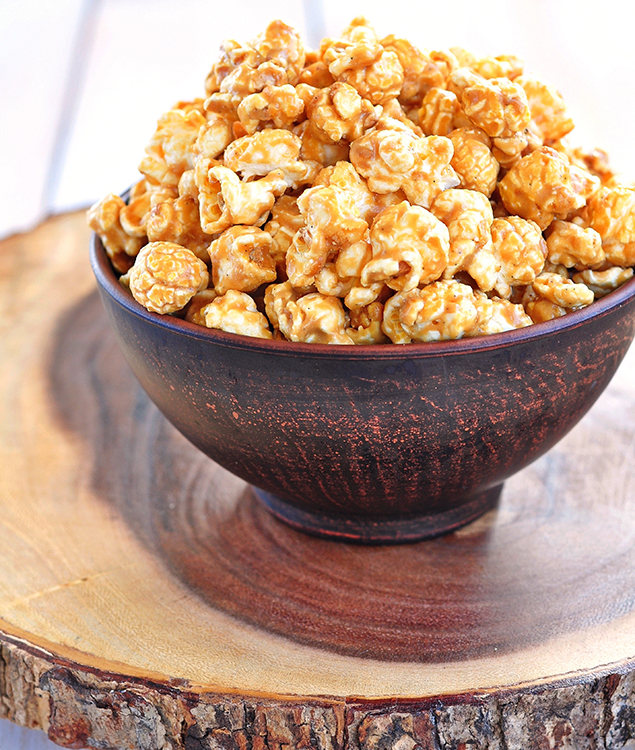 Chef David Guas's Bayou Bakery in Courthouse opened recently, bringing beignets, po' boys, and other New Orleans classics to Arlington. In our video below, the Big Easy native shows how to make a simple dessert that's always a hit for the holidays: caramel popcorn with nuts. Wrapped in cellophane bags, it makes an easy—and easy-on-the-wallet—stocking stuffer.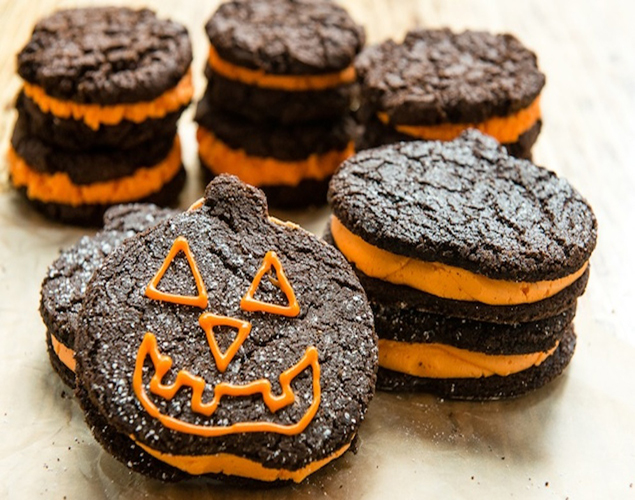 One of the favorite sweets at Bayou Bakery is chef David Guas's "Dat-O," an oversize, house-made take on an Oreo that has been on the menu since the Louisiana-style cafe opened. We asked Guas to create a Halloween riff on the sandwich cookie, perfect for parties of all ages or for doling out on the big night.
BBQ JOINT
Union Market's Test Kitchen series—a lineup of free demos from stalls like the District Fishwife and DC Dosa—happens every Wednesday, from 6 to 8 PM, tonight through April 8th. On March 25th, BBQ Joint chef/owner Andrew Evans will show off his stuff, including these smoked, brown-sugar-rubbed wings. Grilling season might seem far, far away on a dreary day like today, but at least this recipe gives us all something to look forward to.
DGS DELICATESSEN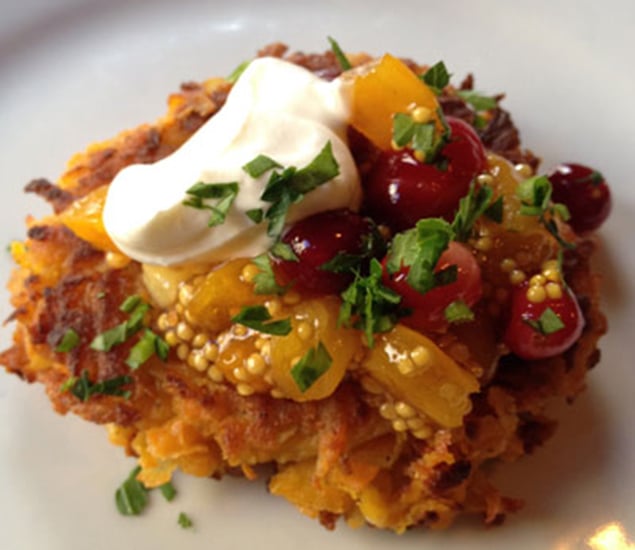 The first night of Hanukkah and Thanksgiving only coincide once every 70,000-odd years, so it's definitely an occasion worth noting. We asked DGS Delicatessen chef Barry Koslow to concoct a Thanksgivukkah recipe, bringing together flavors from both traditions. The result: sweet potato latkes topped with a savory cranberry condiment, a perfect appetizer or side for your holiday table.
G BY MIKE ISABELLA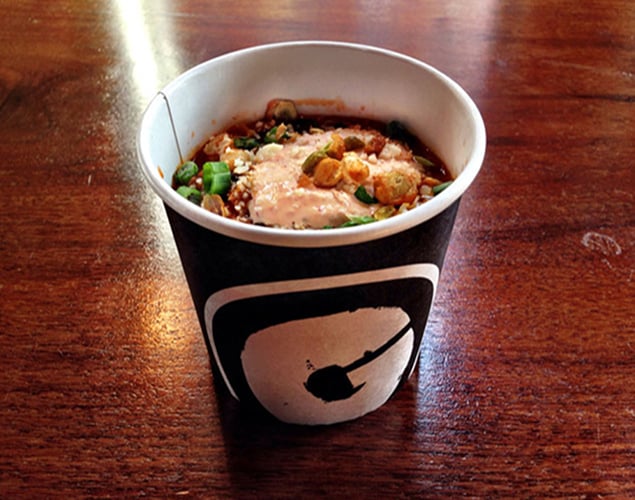 If there's one upside to this never-ending winter, it's digging into warming comfort dishes such as Mike Isabella's lamb chili. We've been addicted since Isabella concocted the recipe for G at the beginning of the season. The restaurant version draws from the whole-animal approach at the adjoining Kapnos, incorporating lamb offal. This home-cook-friendly version simply uses ground lamb but is no less unusual, with the addition of wild rice, chickpeas, and a spicy yogurt-harissa garnish.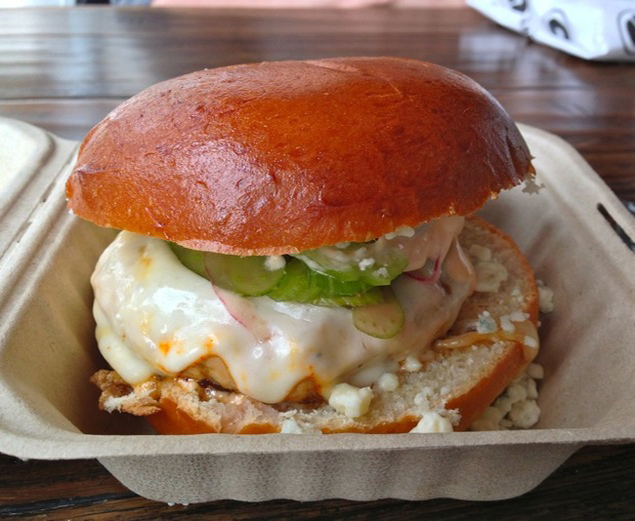 Carla Hall's buffalo-wing-inspired Happy Hour Burger is made up of a thick chicken patty that, unlike pretty much every other chicken patty I've had, is far more juicy than rubbery. It's set on a soft Lyon Bakery potato roll, slathered with spicy mayo (Frank's hot sauce gives it the kick), and piled with crunchy celery-and-blue-cheese slaw. Basically, it's exactly what you'd hope for as a happy hour snack. Or for lunch. Or dinner.
HONEY PIG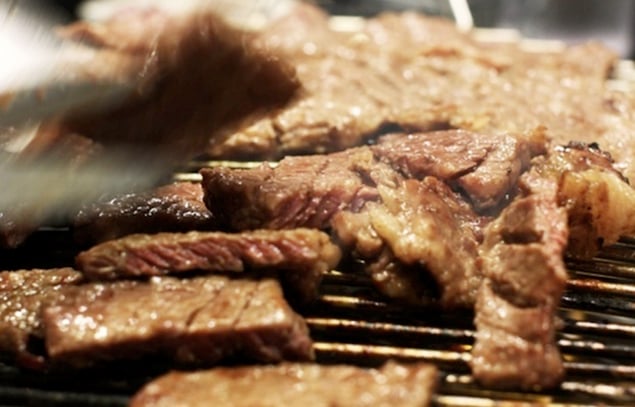 How we'd love to replicate the entire Honey Pig experience at home—meat sizzling on tabletop grills, flowing Soju, big-name chefs getting buzzy at neighboring tables, bathroom dance music. The stripped-down Korean barbecue joints in Annandale, Ellicott City, and Centreville are favorite stops for industry types, the late-night karaoke crowd, and local families who come to feast on flavorful meats like this tender steak marinated in a pungent mix of soy, garlic, sesame, and chili, from owner Mickey Lee.
MASON'S FAMOUS LOBSTER ROLLS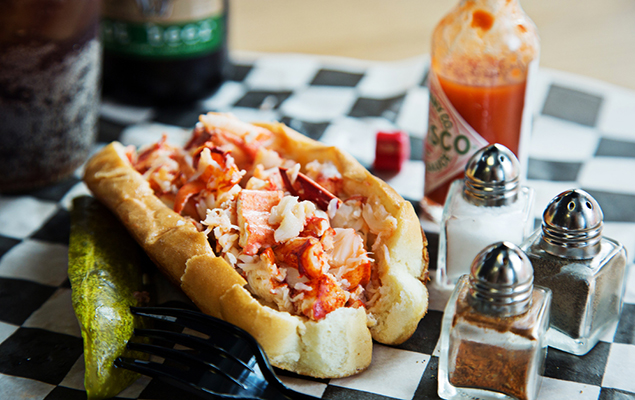 This charming Annapolis cafe offers Connecticut-style lobster rolls—with sweet knuckle, claw, and tail meat bound in warm butter—and they're wonderfully easy to make. Owner Daniel Beck gets his lobster meat from Ready Seafood Co. in Portland, Maine, and orders it through Lobster Maine-ia in Chantilly, where you can order lobsters online.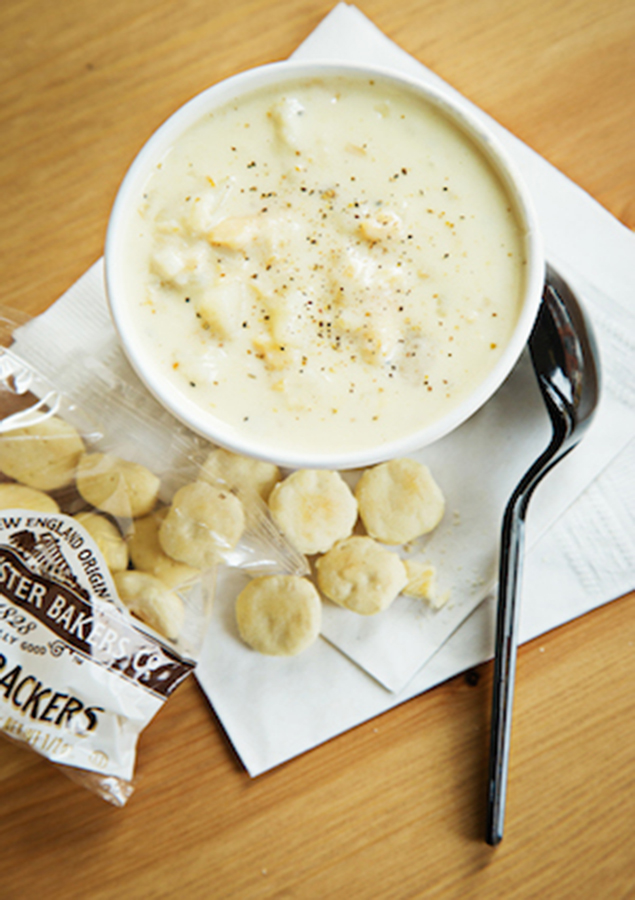 Besides lobster sandwiches, Mason's Famous Lobster Rolls specializes in another New England dish: clam chowder. Their version isn't too heavy, and gets a flavor boost from salt pork.
RABIENG
Rabieng manager Eddie Duangrat credits his mother (and the restaurant's founder), Pookie Duangrat, with the creation of this popular curry. Here, Eddie has kept the recipe at a "hefty and hearty" quantity that serves 10 to 12 people. He says it's the perfect dish for a Thai-style Thanksgiving gathering. We're with him on that. On a recent visit, one of our dining critics wrote: "It's rare that what's in a curry is equal to the sauce, but the braised pork in red curry at this slyly elegant cafe is one of the exceptions." Many of the ingredients can be found at Asian markets or in the ethnic section of a grocery store.
THIP KHAO
In his review of Thip Khao, restaurant critic Todd Kliman called Seng Luangrath's Laotian sour soup "a little poem of tartness." The terrific broth gets its tangy punch from tamarind juice.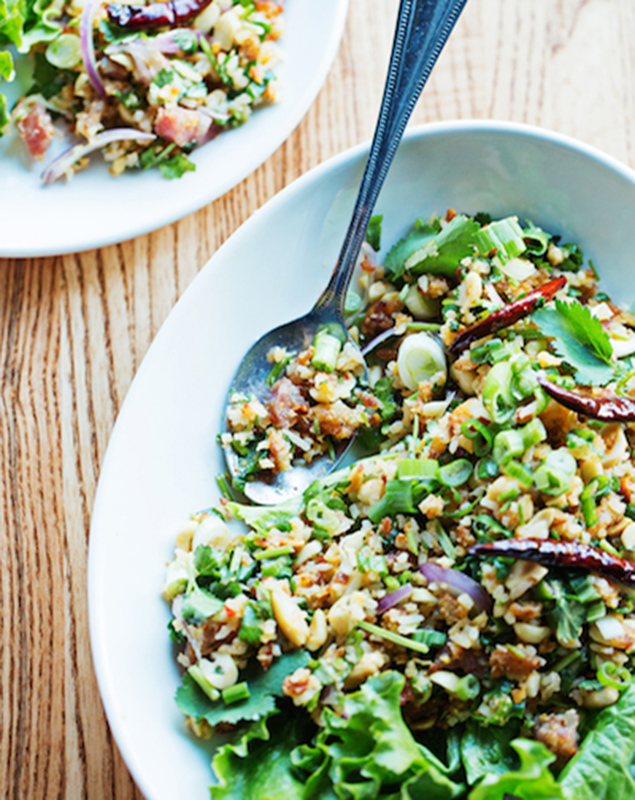 Thip Khao chef/owner Seng Luangrath's traditional Laotian salad, which can be made with chicken, pork, or tofu, is packed with flavor. Sugar and fish sauce lend a slight sweetness, kaffir lime and lemongrass add plenty of aromatic appeal, and lime juice imparts a bright, tangy edge. And then there are the chilies, which can be adjusted to your taste. It can be served with lettuce, cucumber, and cabbage, and, if you go for the bird's eye chilies, sticky rice helps temper the heat.