In her elegant purple jumpsuit, cream-colored headscarf, and kohl-ringed eyes, the young mother—trailed by three equally dressed-up children—seemed ready for a banquet or wedding. Instead, she made a beeline for the perfume department at Neiman Marcus in Tysons Galleria, spritzing on multiple fragrances before leading her brood into the bright buzz of the shopping center.
It was an early evening this May, and elsewhere around the mall, women in hijabs (pink, blue, a tie-dyed number) huddled over croissants at the French bakery Paul. They wore long, dark robes, but one of them sported a pair of robin's-egg-blue Louboutin heels. Middle Eastern families, many with several generations present, lingered over dinner at Lebanese Taverna. Upstairs, at the posh Italian leather and fashion boutique Bottega Veneta, a dozen twentysomething men speaking Arabic picked through $2,500 leather backpacks, laughing and slinging bags on for size. The whole scene felt a little like a night out in Dubai.
That's because, in the weeks before Ramadan, the Tysons luxury mall—long a popular hangout for the area's Muslim community—experiences a significant surge in travelers from the Middle East and Gulf states. They're here to shop and socialize in the lead-up to the Islamic holy month of fasting and religious observance, this year mid-June through mid-July. Other local retail zones, such as Chevy Chase, also see an increase in foreign shoppers. But the Galleria's reputation for luxury goods and the large Muslim populations in nearby McLean and Great Falls mean the browsing and buying are at the most intense here.
Then too, there's the Ritz-Carlton hotel, which once hosted Saudi prince Bandar bin Sultan for several months while the longtime ambassador to the US waited for a home to be built nearby. "That really put the Ritz on the map in the Gulf States," says Iman Butler, director of sales and marketing at the Ritz-Carlton, Tysons Corner. "People talked about it to their friends back home, and then it got this reputation as the place to stay."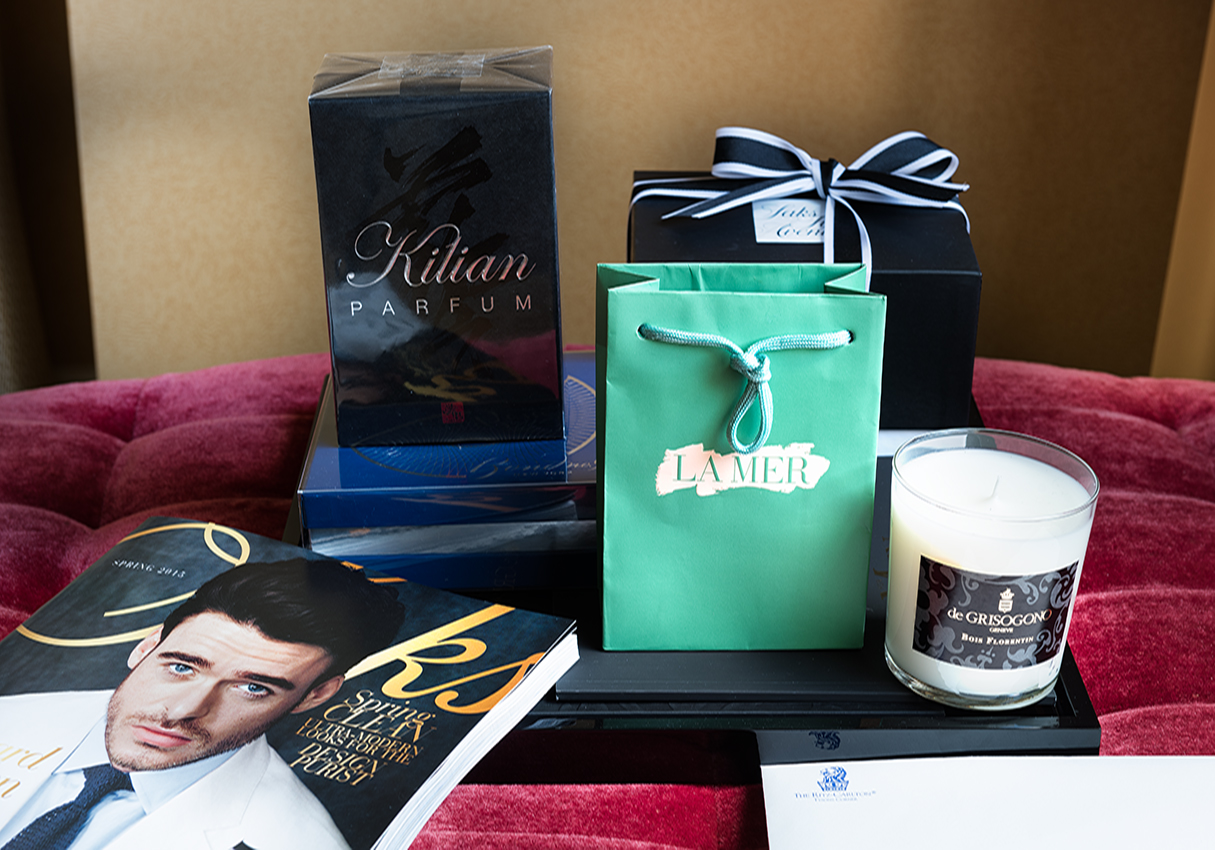 Guests from the Middle East find staffers who speak their language, minibars emptied of liquor, and a discreet atmosphere that appeals to VIPs. It doesn't hurt that such high-end boutiques as Prada, Yves St. Laurent, and David Yurman lie just outside the hotel doors.
"Shopping is a huge part of Muslim social life," says Adam Woitkowski, vice president and general manager of the mall's Saks Fifth Avenue, which during this pre-Ramadan season hosted a pop-up shop in the Ritz-Carlton aimed at these upmarket buyers. "My idea of a nice Friday night might be walking down 14th Street and trying new restaurants, but for this group it's all about shopping and chatting, hanging out at the coffee shop, usually in big, single-sex groups."
While Washington isn't the only destination attracting Muslim vacationers—London also sees what it calls the "Harrods Hajj," a pre-Ramadan luxury-shopping boom—Middle Eastern travelers are a growing part of the tourism market in Washington. According to recent figures, they amounted to 6.7 percent of overseas visitors to the area. In 2013, 37,000 tourists hailed from Saudi Arabia, up from 21,000 in 2012.
Many of the pre-Ramadan visitors spend weeks at a time in suites and hotel rooms at the Ritz. They come to see family living or attending school in the US, go to doctors' appointments, and buy clothes and gifts for the upcoming holy month.
"If you're from the Gulf, you'd never think of visiting the US and not returning with presents for everyone you know," says Ghiyath Nakshbendi, a professor of international business at American University's Kogod School. "This shopping is part of their summer vacation, and they look forward to it all year. They want to acquire all the goodies they've been thinking about. It's a kind of shopping spree, and many of these people have tremendous purchasing power."
Galleria businesses seriously prep for what's often called the Ramadan Rush. The Ritz-Carlton offers an Arabic room-service menu (lots of lamb and fava beans), and it stocks rooms with gift baskets featuring dates and juices popular in the Middle East. "And when we know a client needs them, we equip rooms with Korans, prayer mats, and a compass" so guests know how to face Mecca when praying, says the hotel's Iman Butler.
Meanwhile, stores bring in high-end merchandise with Middle Eastern visitors in mind and make sure Arabic- or Farsi-speaking salespeople are on the floor. "I call it our other Christmas in terms of foot traffic and sales," Woitkowski says, adding that the store sees 15 to 20 percent more customers in the weeks leading up to the holy month. To accommodate the Ramadan Rush, Saks stays open later some Fridays and Saturdays—because these shoppers build a night of socializing around browsing—and, he says, the store offers "merchandise that would resonate with this group."
In May, that meant diamond brooches, $34,000 alligator bags, and pricey perfumes (such as the ten bottles of Les Exclusifs de Chanel Coromandel—which retails for $160 to $280 a bottle, depending on size—that a Saudi royal purchased). Also popular were high-end candles scented with oud, a sweet and woodsy-smelling oil popular in the Muslim world. Women's shoes—big sellers in cultures where women traditionally cover most of their bodies—and trendy, young men's sportswear also figure in the mix. Some merchandise was on offer in the bright white surround of Saks itself; other pieces got shown off in the pop-up shop, where two mannequins in bejeweled, caftan-like Badgley Mischka gowns held court.
During the May Gulf Cooperation Council meetings in DC, when large groups of VIPs from Saudi Arabia, Qatar, and other nations stayed at the Ritz, Woitkowski and his staff coordinated amenity trays for suites, filled with large samples of Kilian perfume, La Mer face creams, and oud-scented candles.
Throughout the Galleria, stores and hotels brief their staffs on Islamic customs and etiquette. For example, women must be served by female clerks (or when jewelry shopping, female security guards), and salespeople shouldn't shake hands with a Muslim customer using their left hand— it's considered unclean.
"Plus, in Islamic culture, shopping can take a lot longer than it does in the West," says Michael Colen, partner and co-owner of the Tysons Galleria outpost of Zilli, the ultra-high-end French menswear brand. "They want to linger over coffee, relax, and get to know you."
Zilli, known for $3,000 crocodile belts and $47,000 alligator duffle bags, boasts a private backroom with a crystal chandelier, flat-screen TV, and circular sofa that appeals to these sometimes very private clients, who may show up with their own security guards and assistants to handle the often big-ticket transactions. "We had one client here during the May Gulf Cooperation Council meetings who bought five pairs of jeans that cost $1,000 to $2,500" each, says Colen. The most expensive featured crocodile trim on the front pockets.
It all adds up to a scene that's part all-American mall, part expat clubhouse. "Some days," says Woitkowski, "I look around and think, 'I could be in Kuwait.'"
Jennifer Barger is a freelance style writer and personal shopper.