Celebrity chef José Andrés has joined the growing cast of figures severing ties with Donald Trump, as Washington Post first reported. Andrés released a statement saying he'll no longer contribute a restaurant to Trump's forthcoming DC hotel due to the presidential candidate's comments against immigrants.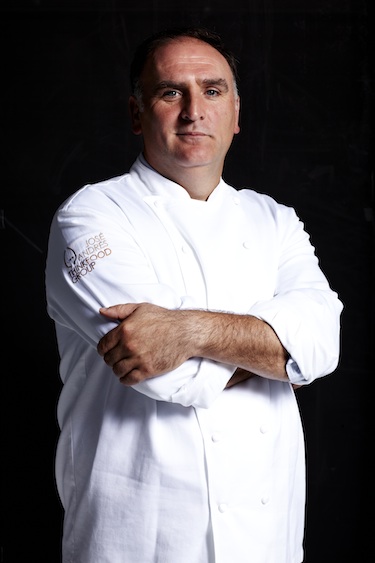 "Donald Trump's recent statements disparaging immigrants make it impossible for my company and I to move forward with opening a successful Spanish restaurant in Trump International's upcoming hotel in Washington, D.C," says Andrés. "More than half of my team is Hispanic, as are many of our guests. And, as a proud Spanish immigrant and recently naturalized American citizen myself, I believe that every human being deserves respect, regardless of immigration status."
A Change.org petition began circulating last Friday urging Andrés to discontinue business with Trump. The online document had over 2,600 signatures as of Wednesday.
What's seen by many as a victory by Andrés might mean future trouble for the restaurateur. Donal Trump Jr. tells the Post that his camp is ready to take legal action if the chef doesn't fulfill his end of the deal—including hindering Andrés's future dining projects in the city.
"In the event Mr. Andrés defaults in the performance of his obligations, we will not hesitate to take legal action to recover all unpaid rent for the entire 10 year term together with all attorneys' fees and additional damages we may sustain," says Trump. "We will also enforce the exclusivity provisions preventing Mr. Andrés from opening a competing restaurant anywhere in the D.C area."
Currently Andrés operates eight restaurants in Washington, plus the Pepe food truck and another branch of his vegetable-centric Beefsteak on the way. Details about Andrés' high-end dining room in the upcoming hotel were scarce.
A representative from Andrés's Think Food Group says there's no further information at this time. We'll update as more becomes available.