There's something so welcoming about barn weddings. Maybe it's the strands of twinkling lights, the pitchers of somebody's mama's lemonade, or the laid-back lawn games that can be played with a beer in hand—but whatever it is, Kayla Lechler and Dylan Smith's wedding had it all. From the absolute joy on their faces walking down the aisle to the beautiful starry night that appeared as the night wore on, Isabel Pirrello Photography captured all the best moments of their Murray Hill celebration.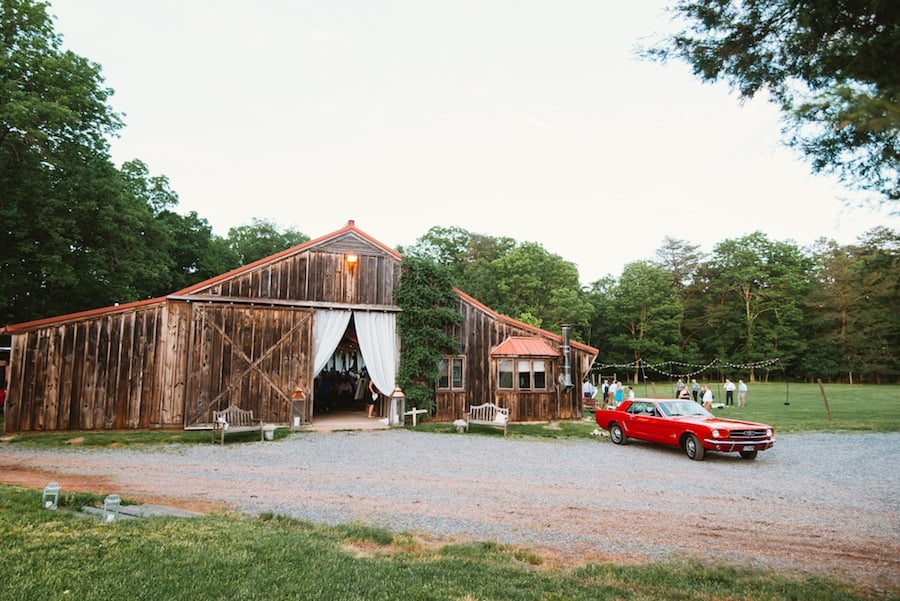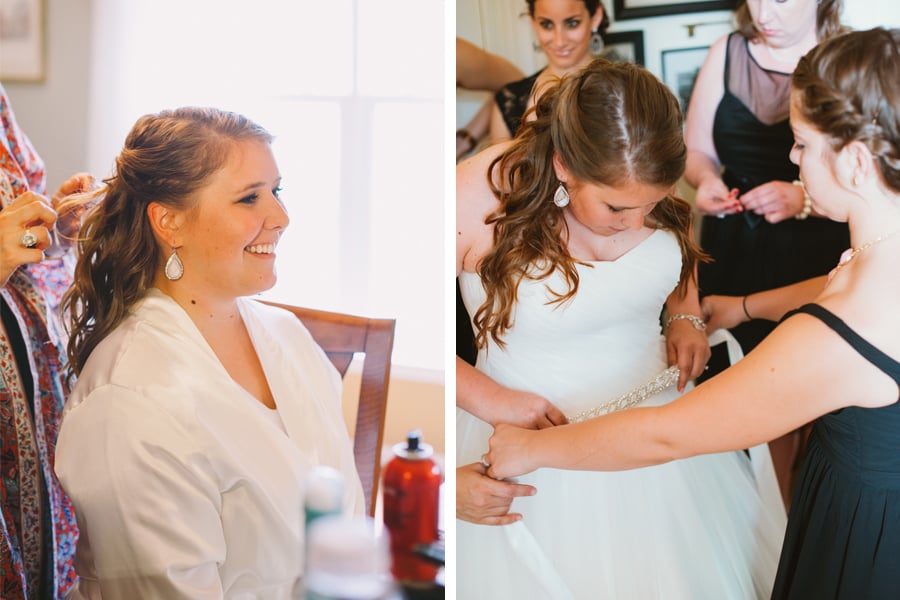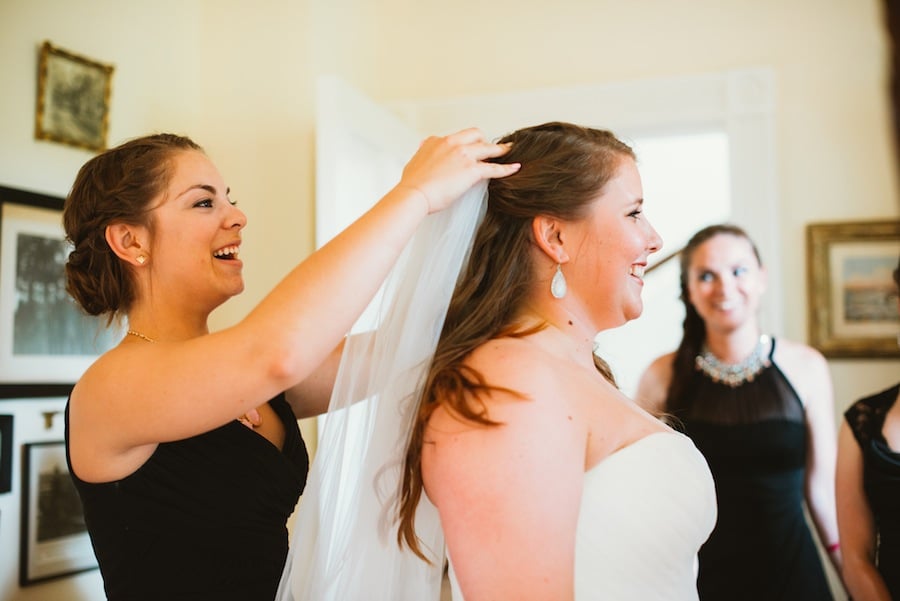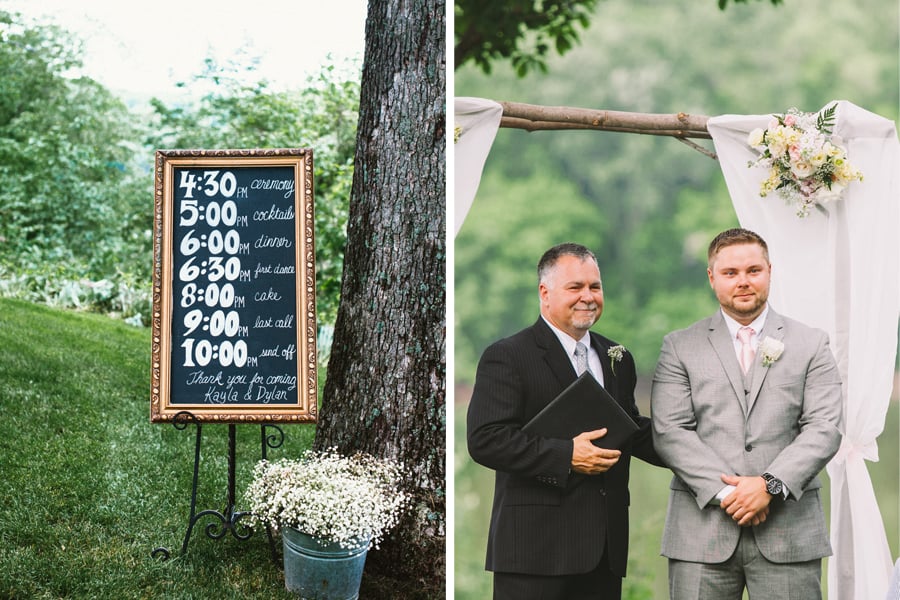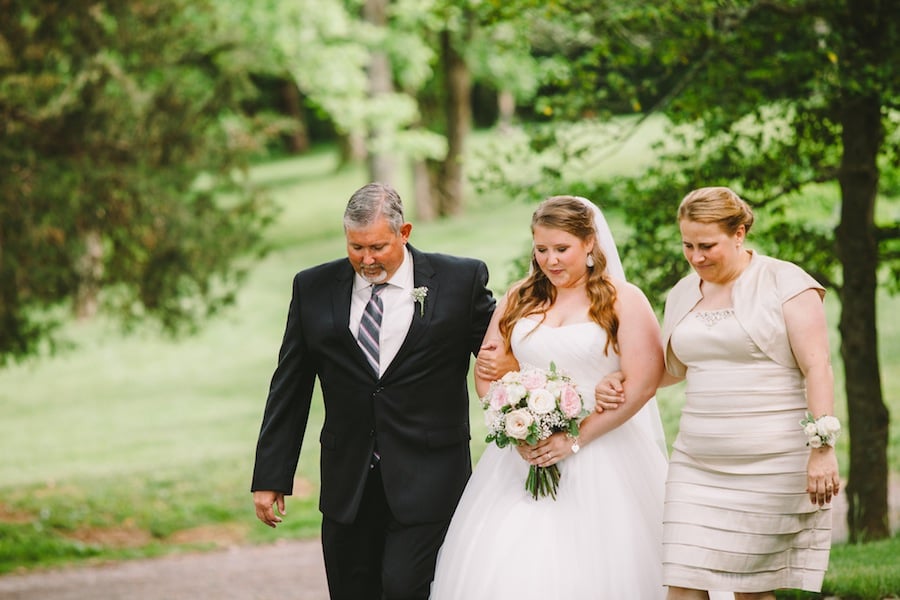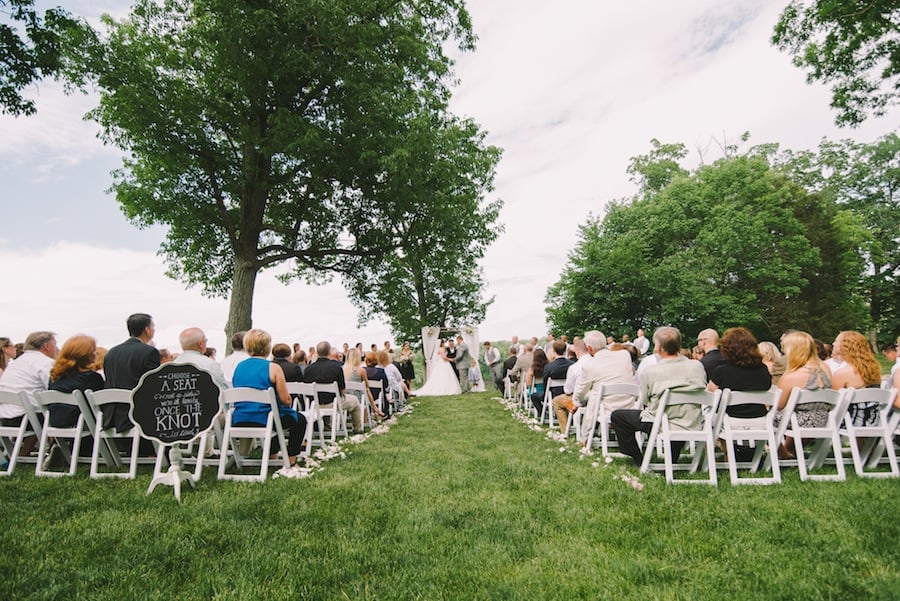 Kayla and Dylan first crossed paths in a very The Notebook-ish setting. Both from Virginia, during their junior year of high school they met up with a group of mutual friends at a country music festival. It was love at both sight for them both. "I was instantly drawn to Dylan," says Kayla. "There was something about him that made him stand out from the rest of the crowd." After hanging out a few times with friends, they met up to watch one of Kayla's brother's baseball games. They took a long walk during the game, which they would later recreate the day before their wedding.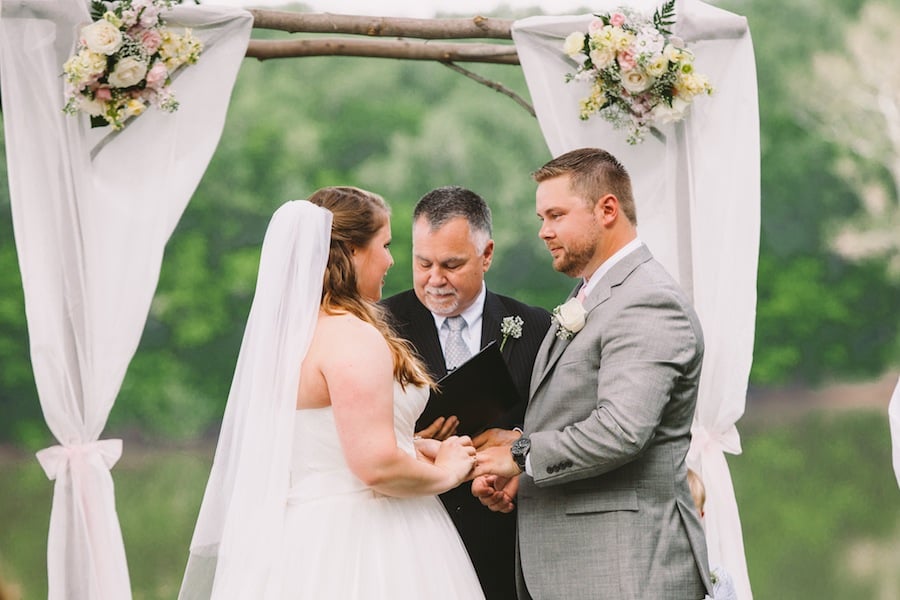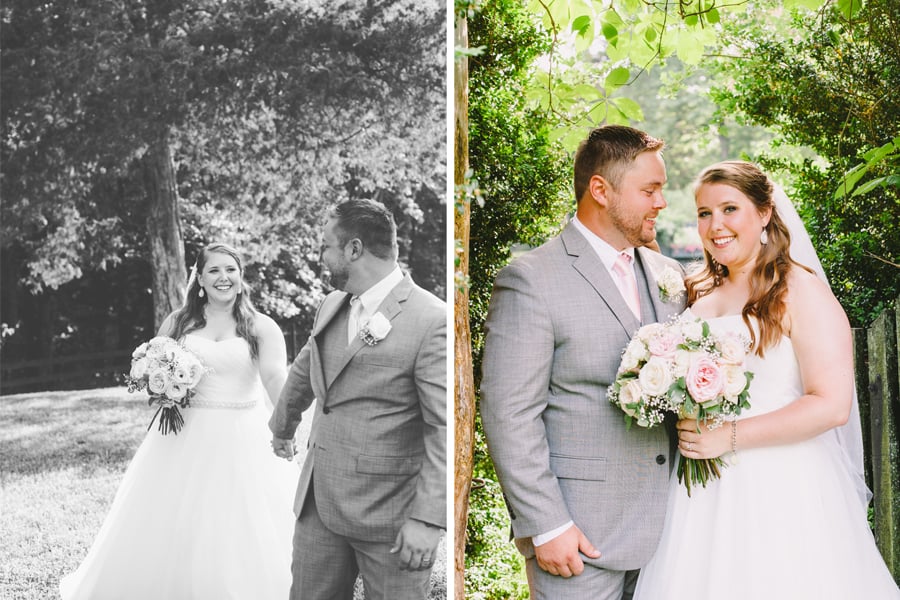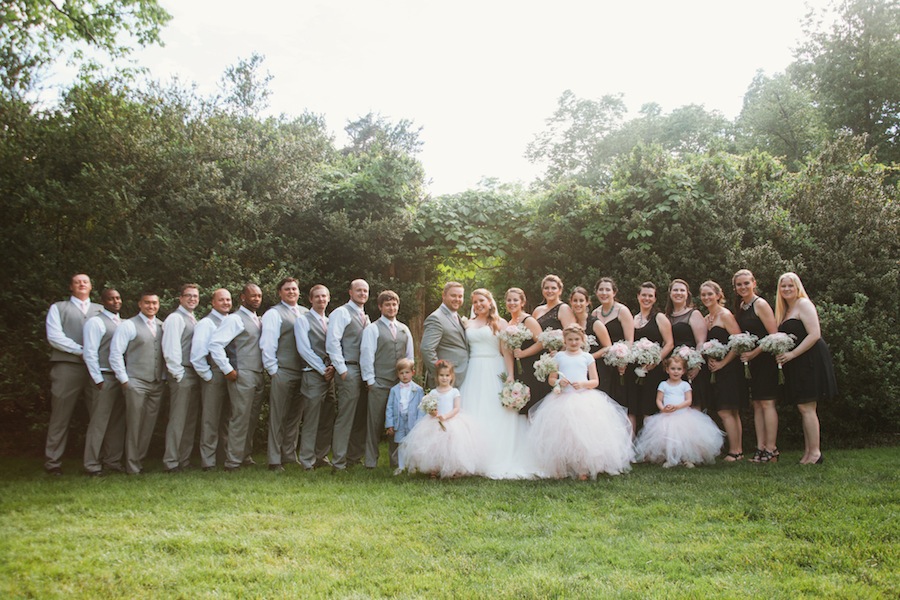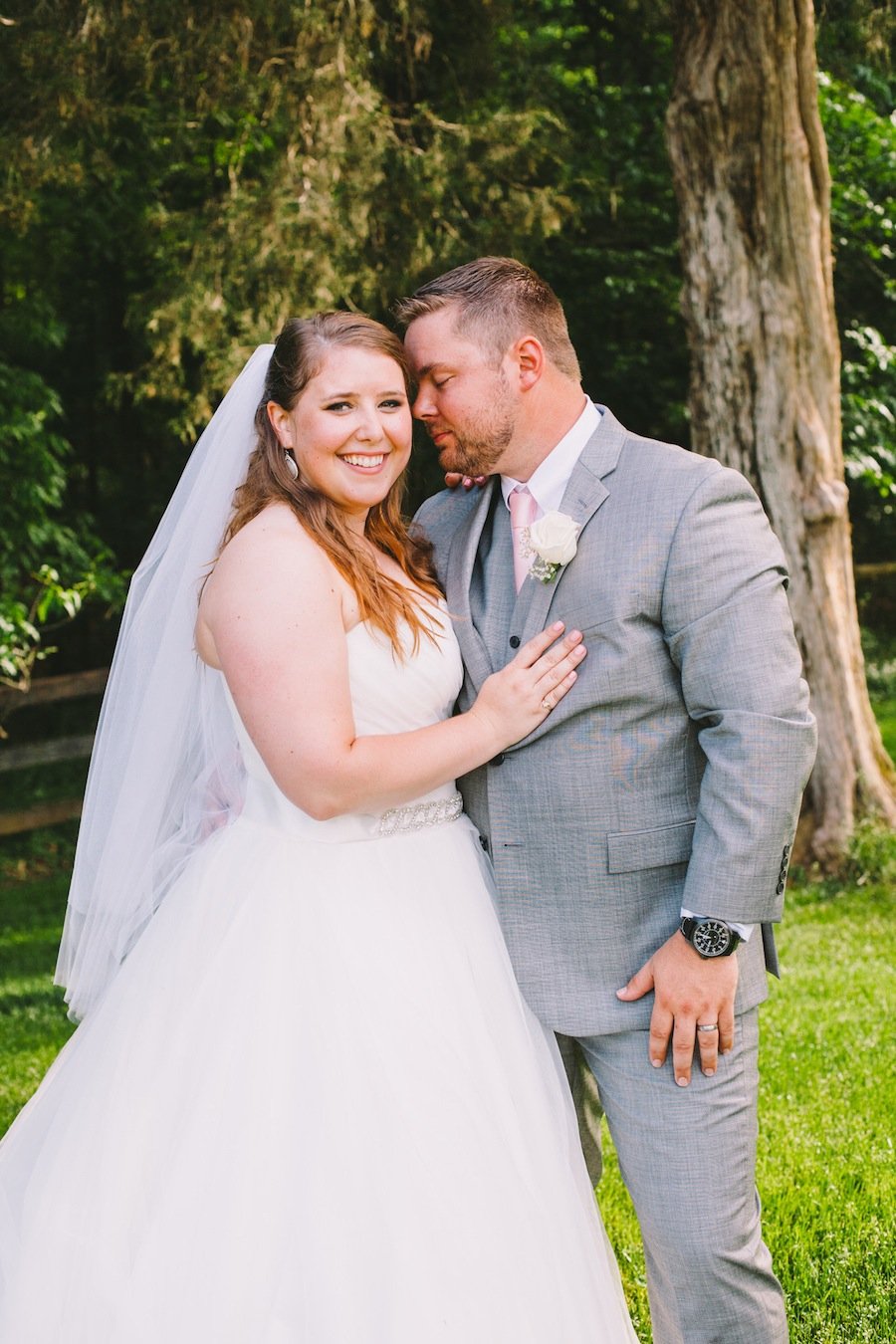 After dating through the rest of high school, four and a half years at separate colleges, and a year together in Texas, Dylan took Kayla to her favorite restaurant, the Rain Forrest Cafe, in Galveston. Though she was amazed that Dylan had remembered her favorite eatery, she wasn't suspicious, even at the end of their meal, when Dylan said that they had friends who wanted to meet up with them on the beach. They went for a walk down the coast, and when Kayla spotted two figures off in the distance, Dylan turned to her and got down on one knee. After saying "yes" through her tears, Kayla followed Dylan over to their two friends, only to find out that they had been planted to take photos of the proposal.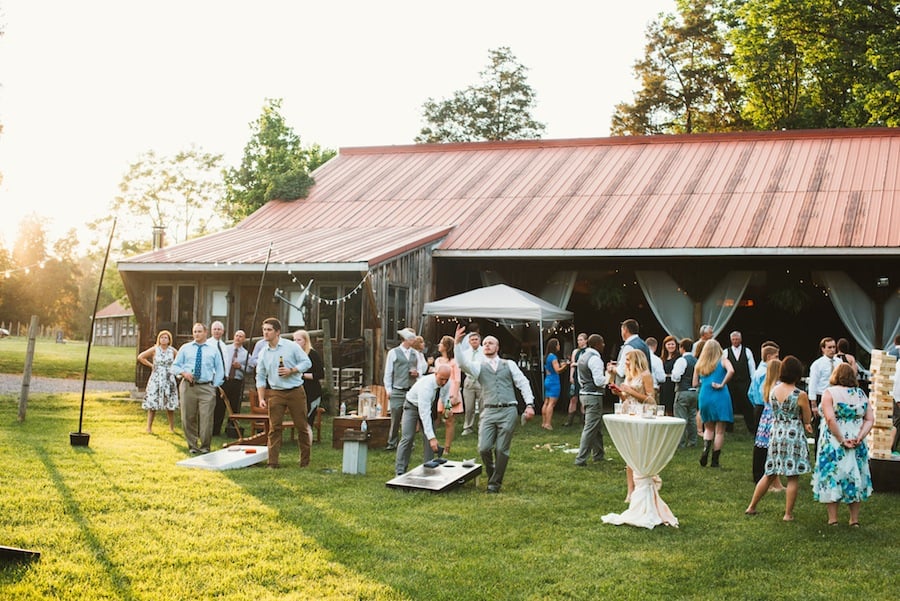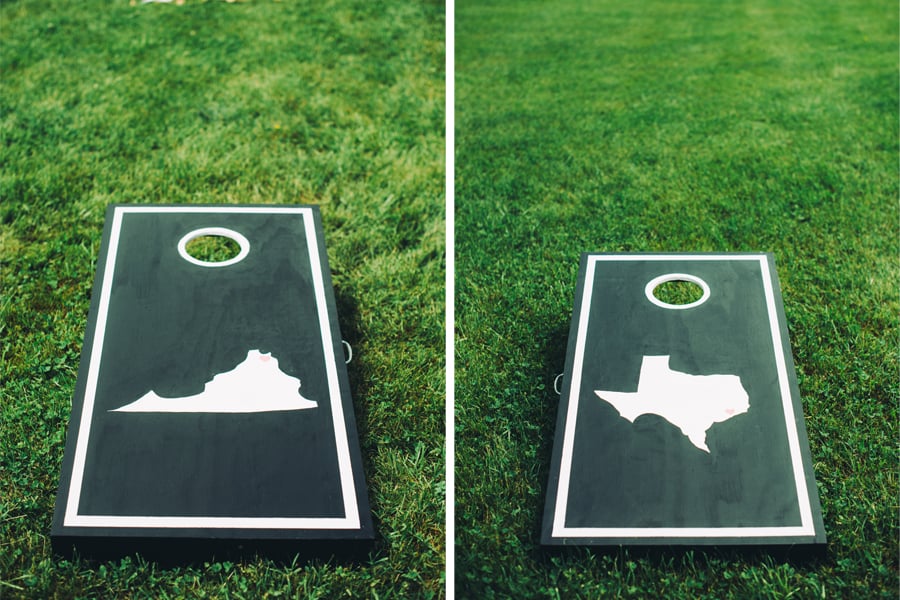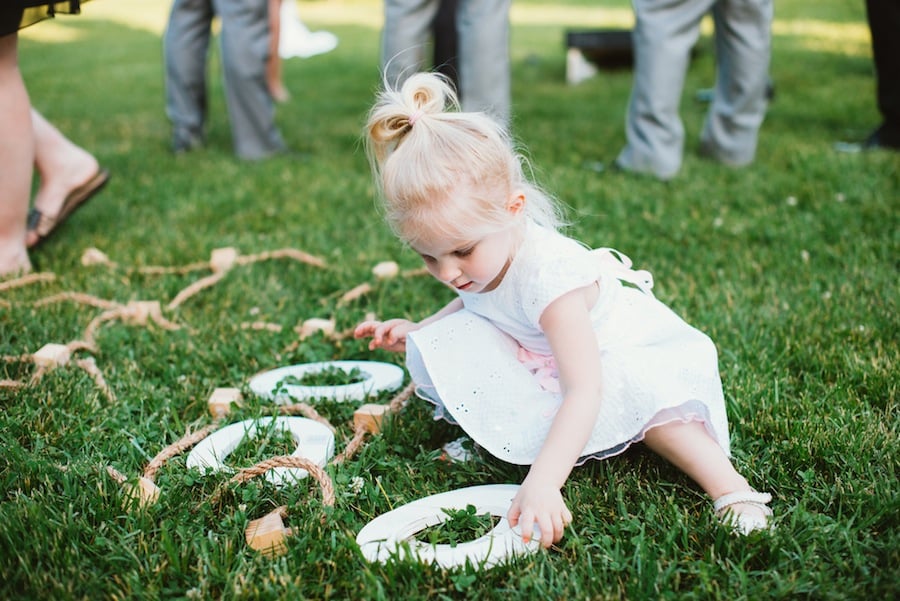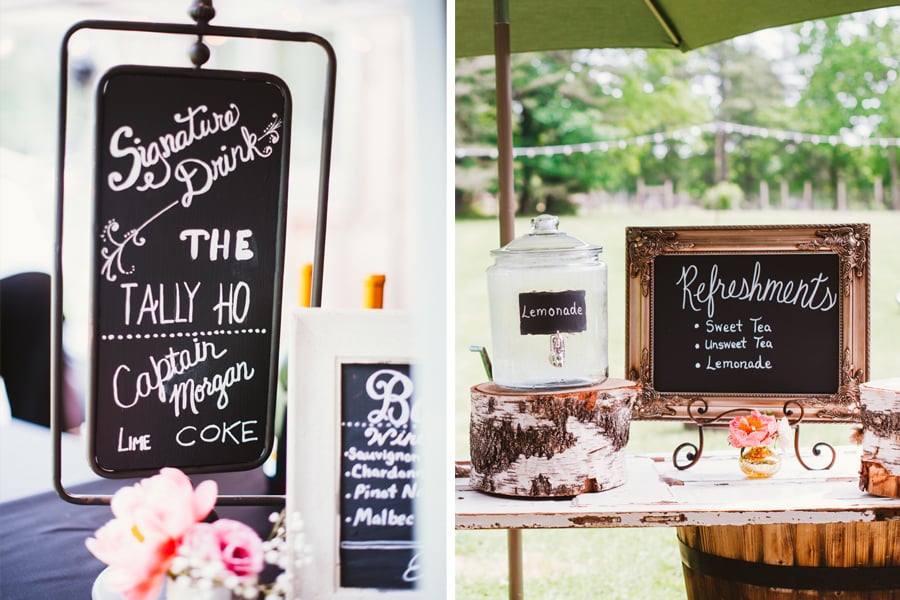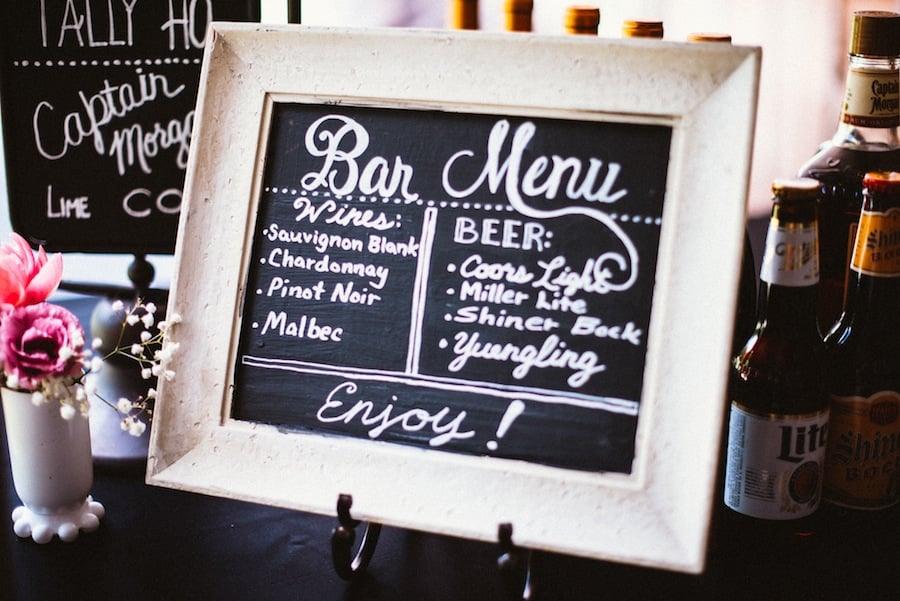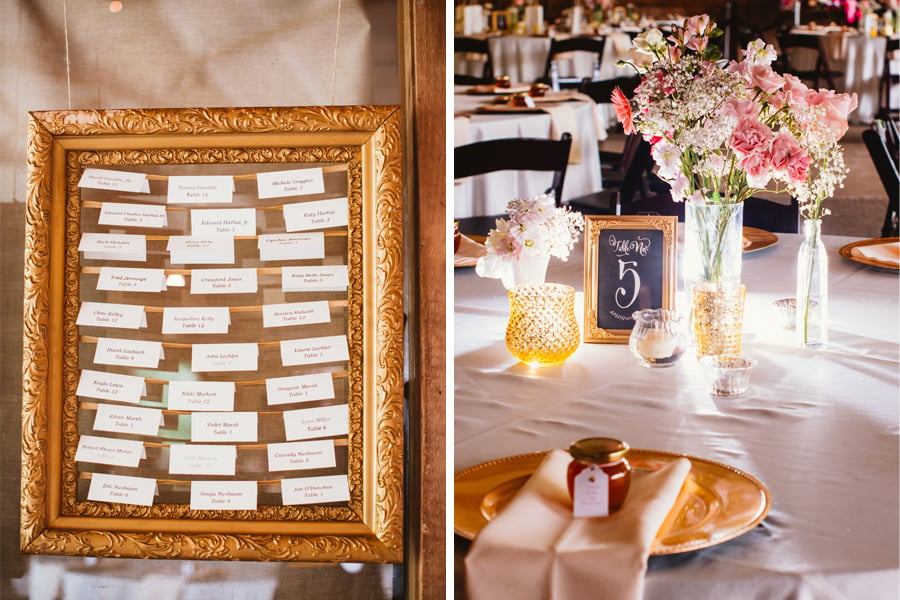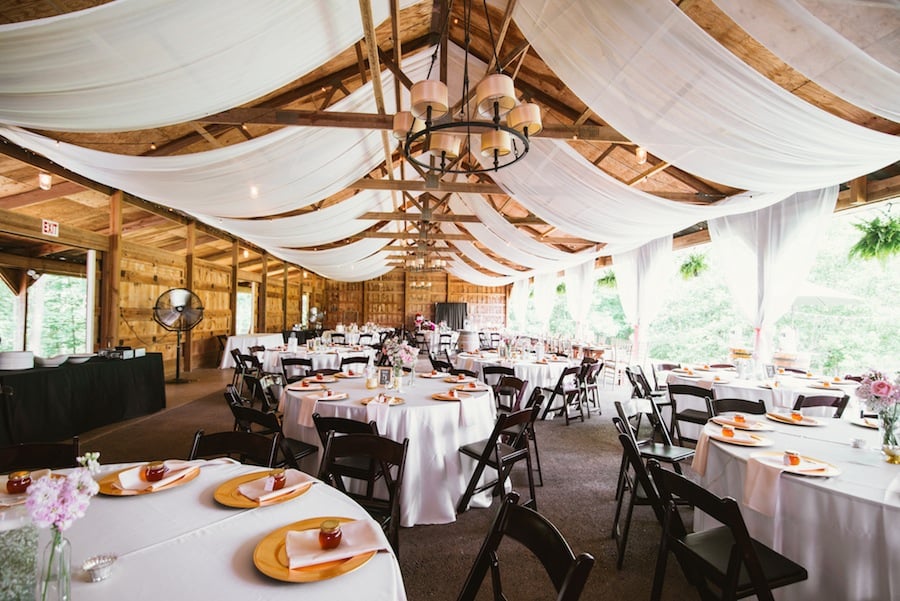 For their wedding on May 17, 2015, they dressed up Murray Hill with bistro lights and elegant draping, filling tables with loose vases of roses and baby's breath. Chalkboard signs throughout the reception guided their guests, who dined on a comfort-food menu of pulled pork, baked beans, and mac and cheese.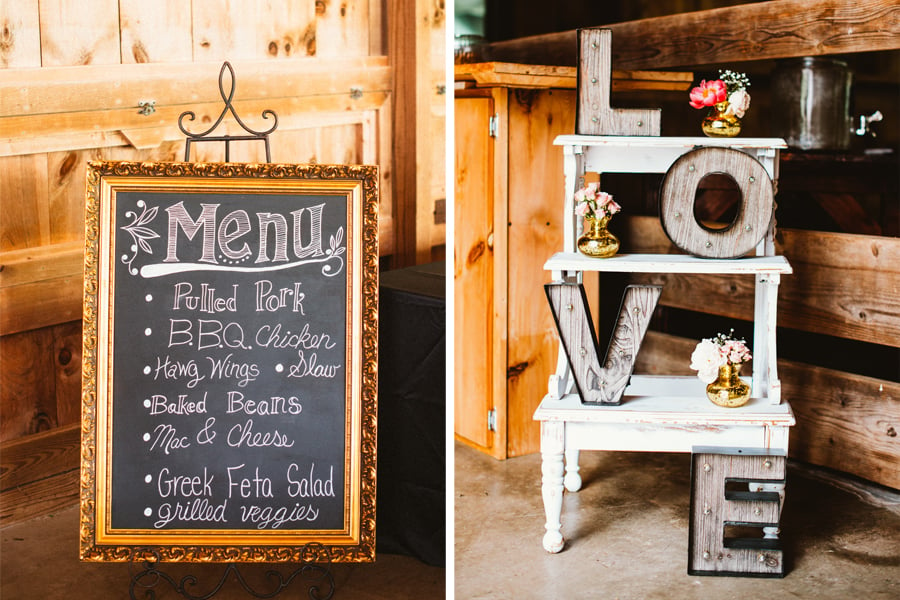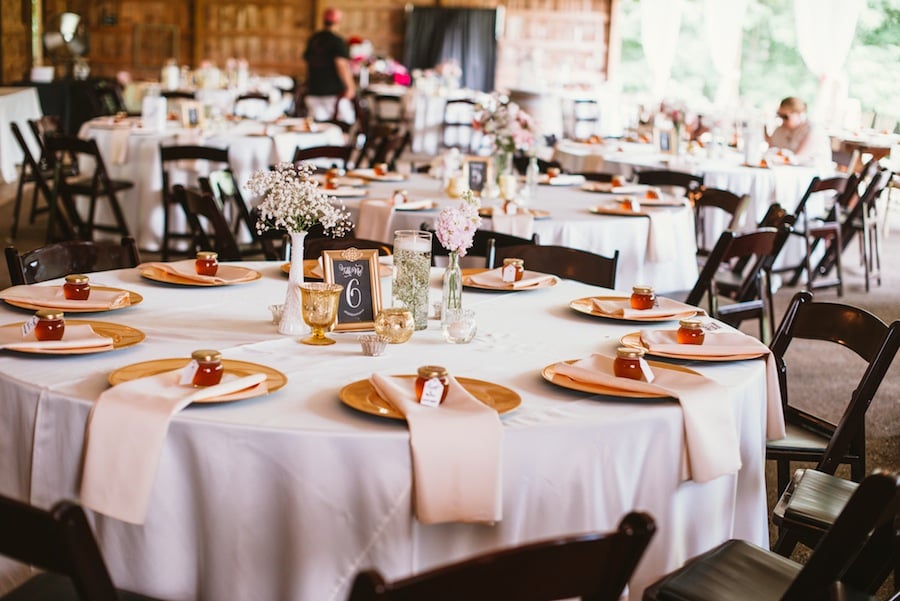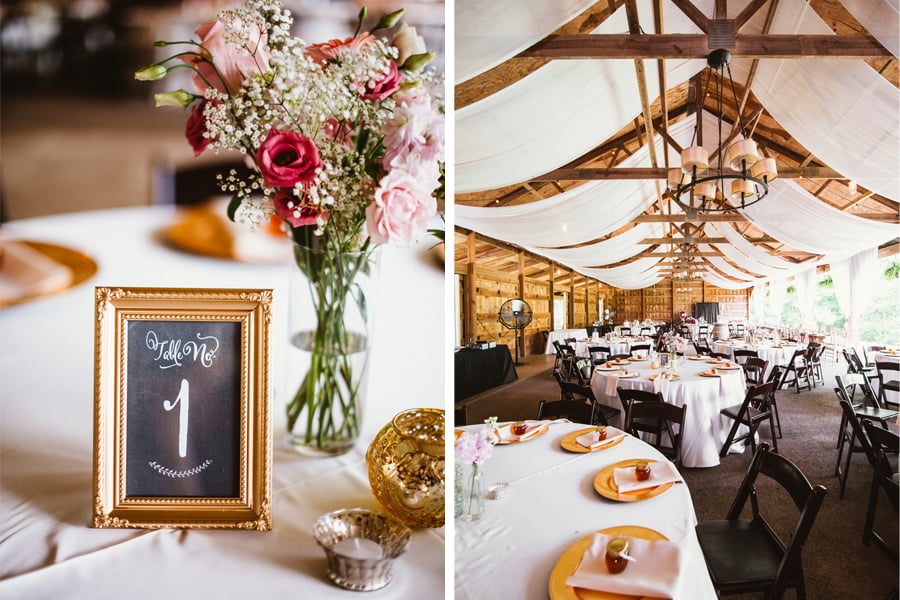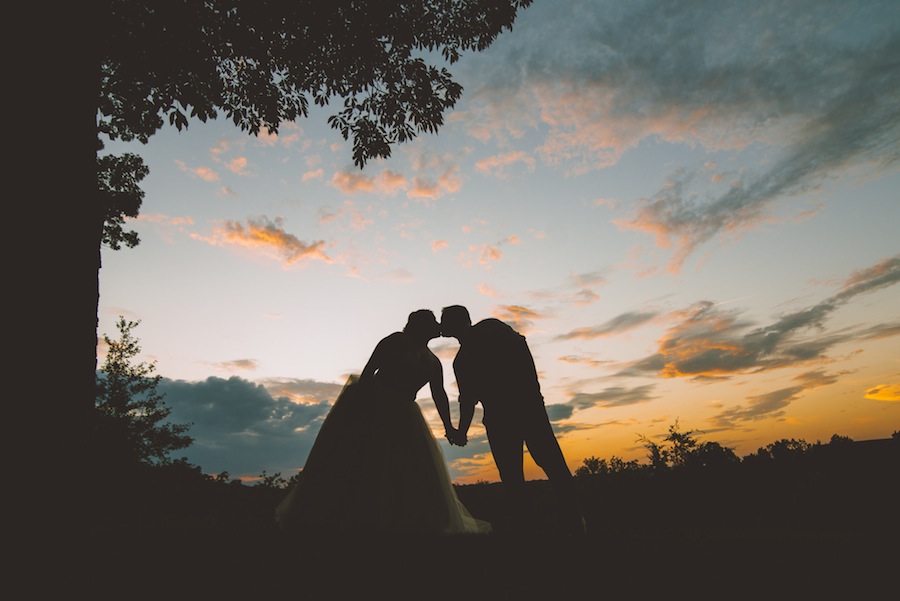 After an evening of dancing in the barn and playing lawn games under the setting sun, Kayla and Dylan sent home their guests with pots of Texas honey to give them a taste of their new home.
VENDORS
Venue: Murray Hill | Photographer: Isabel Pirrello Photography | Bride's Gown: David's Bridal | Groom's Attire: Egara, Men's Wearhouse | Hair Dresser: Lauren Jennings and Amanda Hendrix | Makeup Artist: Lauren Jennings | Event Coordinator: Kathleen Wheaton of Elegant Momentz | Cake and Cupcakes: Shugar Shugar | Florist: Affordable Arrangements | Caterers: Barn Door Catering | Music/Entertainment: DJs 2 Go | Invitations: David's Bridal | Tables: Barnes Handcrafted Farmhouse Tables | Honey Favors: Coplin Bee Farms | Officiant: Ron Petrella
Want to plan your own backyard barn wedding? You're going to need rentals, so check out our list of all the best rental companies in the area.