After Tarek Anandan and his wife bought a new house in the Columbia Heights area they went on the usual trek through DC's vintage and secondhand furniture stores. But they "found it exhausting" to make the rounds and browse websites week after week, says Anandan. After all, vintage shopping imposes a pretty tough set of restraints when you're trying to fill an entire house. You only want to buy things you love, but inventory can be uneven in quality and style. And if you do find a stellar piece, the decision of whether to buy needs to be almost instantaneous–I once watched another customer buy the navy blue leather Chesterfield sofa I wanted at Goodwood and found it hard not to intervene. Luckily, Anandan is a web developer by day, and so he put those skills to use by creating, with partner Francisco Serrano, a website that would house the inventory of over 35 local vintage furniture shops. They called it Attic.
After Ananadan conceived of the idea, and brought Serrano on board, they showed a prototype to a few shops they already frequented, including Miss Pixie's. The shops all loved the idea–it's free advertising after all–and Attic has since received mutliple requests from shops that want their product shown as well. Several customers have informed store owners that they beelined over for a particular item after spotting it on Attic.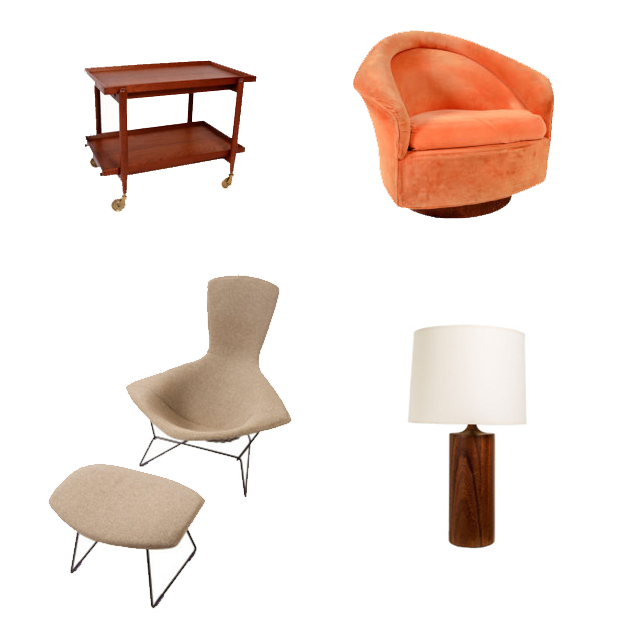 Launched in May with a celebratory party at the bright and bubbly Miss Pixie's, the secret to Attic's functionality is Anandan and Serrano's programming, which automatically "harvests" pictures from the stores' websites. Updated on an hourly basis, Attic is adding substantial amounts of product each day, and its easy searchability means you can browse by store or check out what's new. They've recently uploaded a creamy Selig lounge chair from Modern Mobler, a groovy green-glass bottle lamp from Hearthside Home, and a clean-lined turquoise mid-century modern sofa from Barefoot Dwelling.
For now, it's a passion project, and while Anandan says they're looking for sponsors or alternative means of support, that isn't at the forefront. In fact, he loves to hop onto the site every day, searching for the next great piece that will take residence in his new home.