During the summer, sleeveless dresses and lightweight skirts are a lady's best bet for staying cool and comfortable. But when the heat turns up outside, the temperature in office buildings tends to plummet, so sometimes bare legs aren't the best option. If you've got an active day ahead or you've just worn all your skirts and dresses on repeat for a month, you'll be looking for some DC muggy-summer-appropriate pants. Here's how you can wear the pants without sweltering.
Embrace jumpsuits.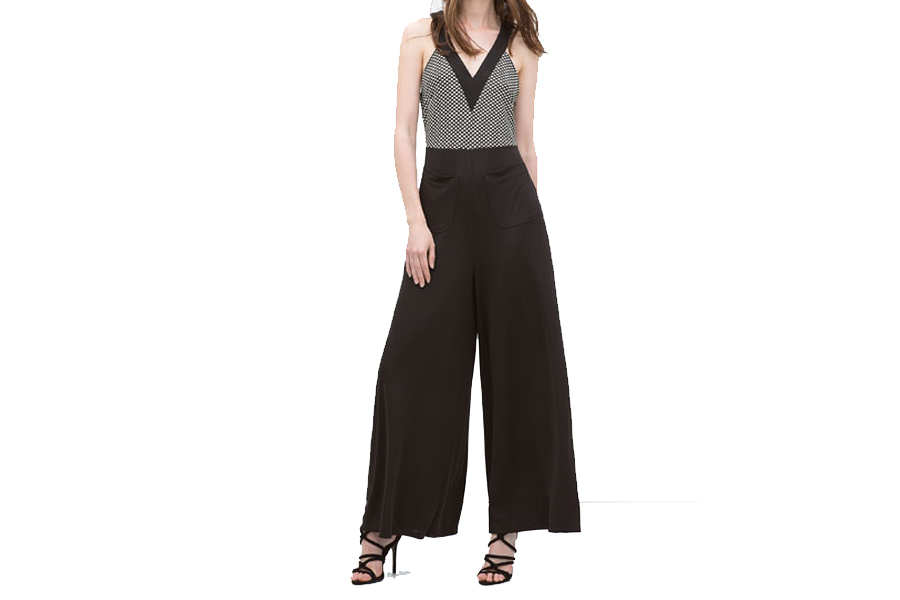 Not only are they trendy, but the lightweight and flowy material will keep you cool without looking sloppy. Combined Jumpsuit, $29.99 at Zara (similar here).
Trade your skinny jeans for boyfriend cuts.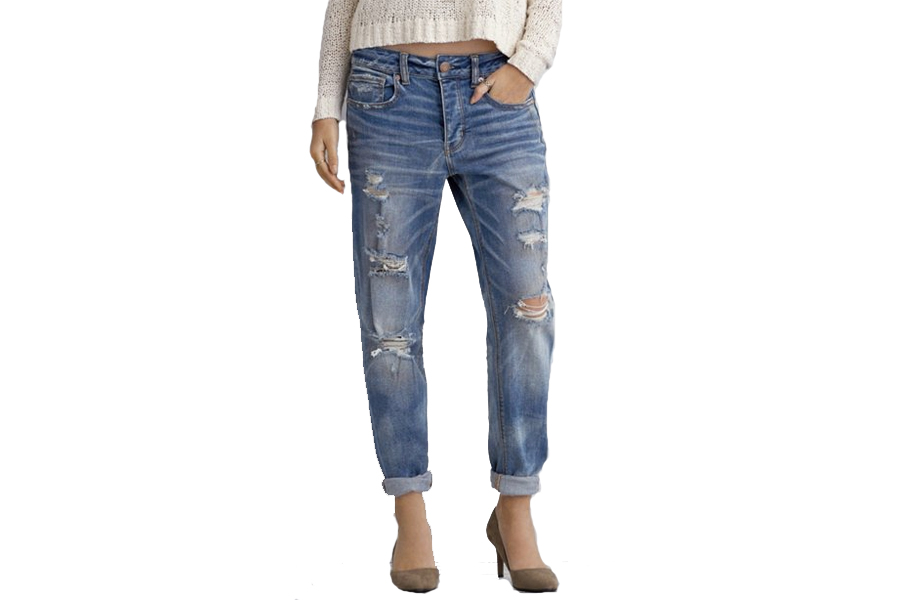 Tight, dark pants are only going to absorb the heat and keep it trapped. Save them for boot season and instead swap them out for some breezier boyfriend pants. Pair with bright pumps and a long blazer to dress up the distressed denim. Tom Girl Jean, $39.99 at American Eagle.
Harem pants are your friends.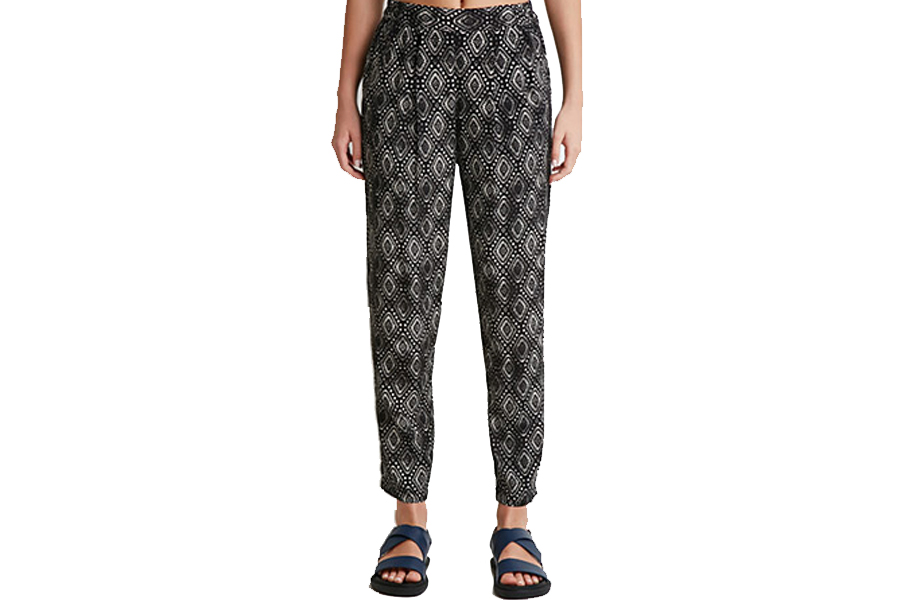 If these pants can handle the heats of Africa, they can most certainly survive DC. Avoid the super-droopy cuts and instead go for a slightly more fitted look. Though they are pajama-like, harem pants can still look put-together when paired with a half-tucked, lightweight button-up shirt, chunky statement necklace, and heels. Diamond Print Harem Pants, $22.90 at Forever 21 (similar here).
You can wear culottes.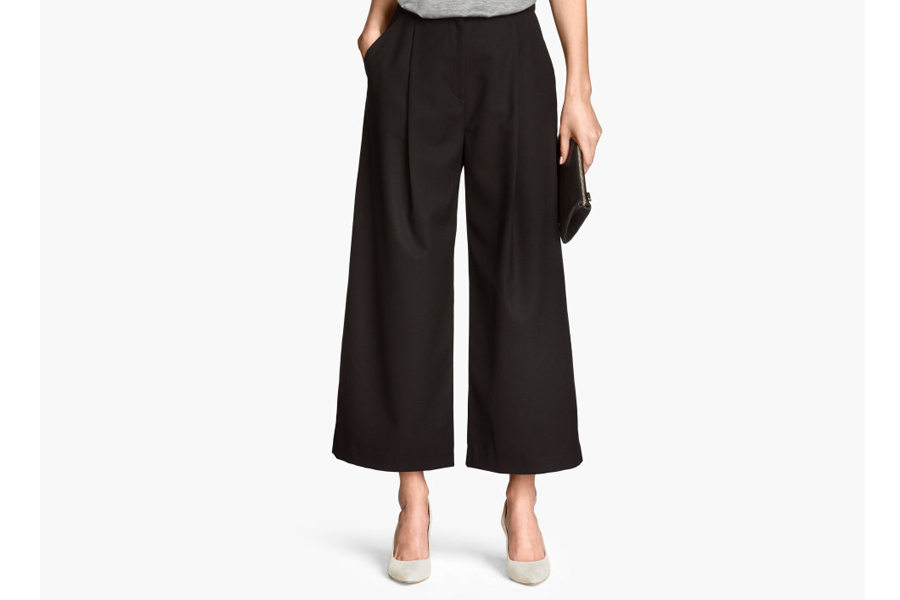 Though your jury may be out on whether these pants-skirt-shorts hybrids are socially acceptable, they continue to crop up on runways and retailer sites, so we say you can wear them, especially when styled correctly. Try with wedge heel and patterned, partially-tucked blouse to make your look pop. Culottes, $34.95 at H&M.
Trade your wool for linen.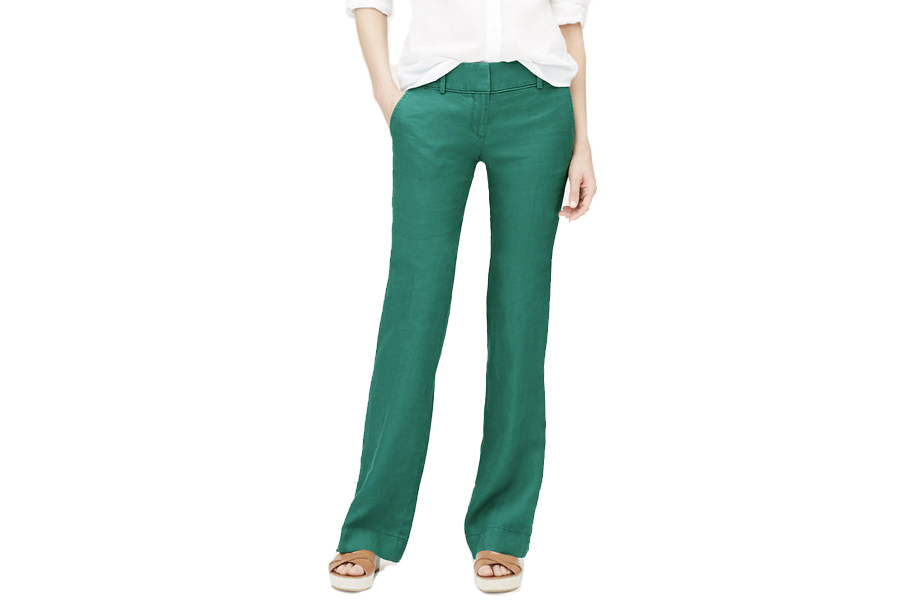 Let those cozy, dark wool dress pants that keep you snug all winter take a breather for the summer, and instead try on some dressy linen slacks that look like work pants but feel like the beach. Linen Wide Leg Trousers in Marisa Fit, $69.50 at LOFT.
Avoid drawstrings and elastic waistbands.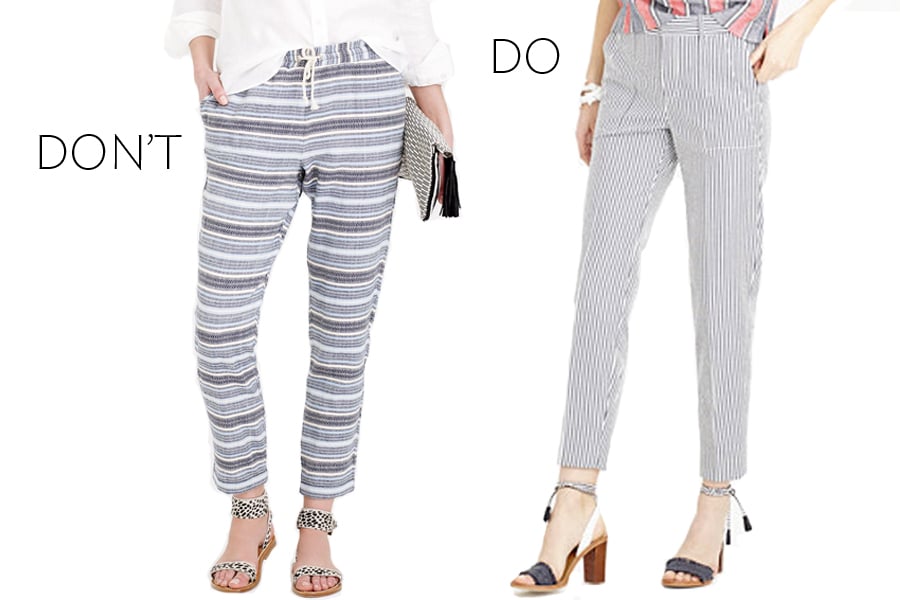 Unless you're on your couch, in a park, or at the gym, leave the sporty sweatpant-inspired drawstring jogger pants at home. A drawstring waist is more pajama than professional, and elastic waistbands just aren't as flattering. Instead try a loose cropped pant in a lightweight fabric (such as seersucker) that has a traditional zipper and clasp for a polished, though equally comfortable, look. LEFT: Cardigan Daniella Drawcord Pant, $317 at J. Crew. RIGHT: Garden Pant in Seersucker, $118 at J. Crew (similar here).
Want to hear more fashion news in Washington? Sign up for our Shopping newsletter and receive the latest on trends, store openings, and more.