If you'd asked Rob Weland about his "farm to table" cooking in the past, the chef may have taken issue with the generic phrase. Now, sitting at one of the wooden tables in his new Barracks Row restaurant, he's at peace with it.

"It's not a nasty word to me anymore," says Weland. "It describes the relationships I've forged over the years."

Weland's acceptance of "farm to table" is good, given that's how many will end up describing Garrison, for lack of a better, more meaningful word. The chef has a reputation for such cooking, starting with his days at Poste, where he grew a large garden and roasted whole animals for family-style feasts,

and continuing more recently at Cork.* Now at his first solo venture on Barracks Row, colorful jars of pickled vegetables stand in for flowers at each table. Menus are designed to be printed daily, keeping in tune with season and climatic whims—recent rains just sent a bounty of eggplant into the kitchen.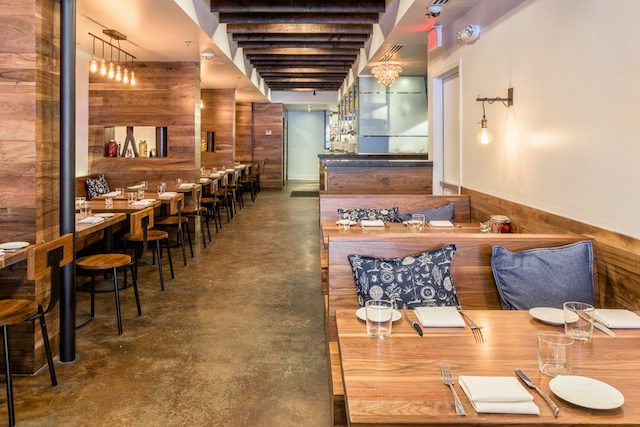 The key relationship for Garrison's menu, at least in the opening phase, is with Mike Protas of One Acre Farm; the Maryland producer also runs a popular CSA in the Capitol Hill neighborhood, where Weland lives. As of now the restaurant will capitalize on the farm's bounty of summer crops—the largest section of the menu is devoted to vegetable dishes like heirloom tomatoes with burrata and vanilla, sweet corn tortellini, and summer beans with white anchovies. Eventually Weland plans to work with Protas to custom-grow items for the restaurant, lacking the space to grow his own garen like at Poste.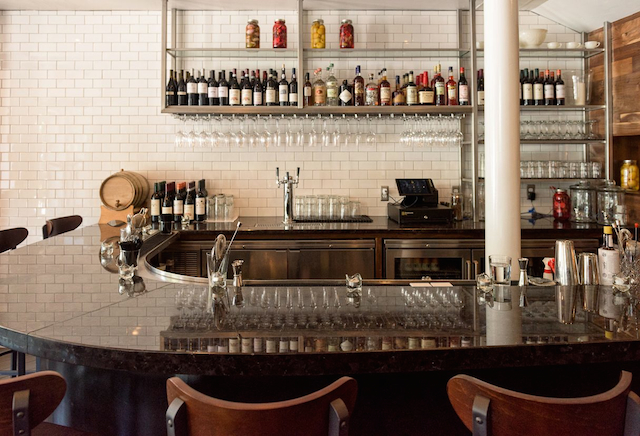 The garden vision also translates to the glass. Veteran barkeep Gina Chersevani designed the cocktail menu, and filled it with seaonsal drinks like "In the Beginning," a mix of sparkling wine, melon, and mint, or "We're Moving on Up," in which house-pickled peaches are combined with vermouth and a choice of vodka or gin.
All the focus on veggies doesn't mean carnivores aren't welcome. In addition to fresh pastas, a selection of four meat and seafood dishes round out the entrees. Weland stokes the oven with a variety of woods for dishes like a roasted bison hanger steak, or Long Island duck breast with fennel and peaches.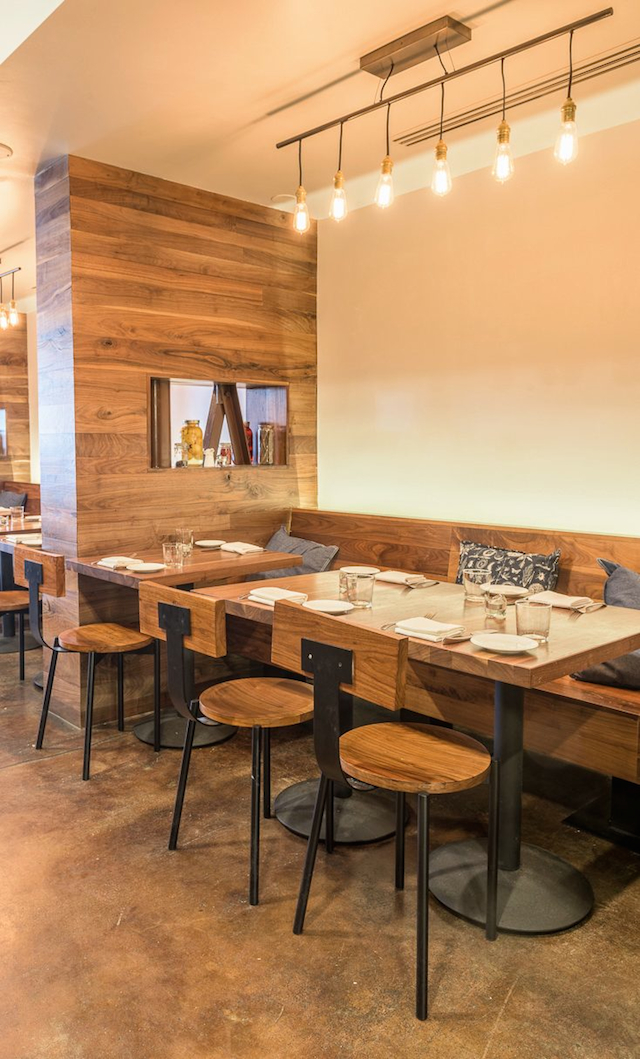 The Garrison soft-opens for dinner on Wednesday, July 22, with limited reservations and walk-in availability. Look for regular dinner service to begin next week, and weekend brunch to commence in the fall.
Garrison. 524 Eighth St., SE; 202-506-2445. Regular dinner hours: Tuesday through Thursday, 5 to 10; Friday and Saturday, 5 to 11.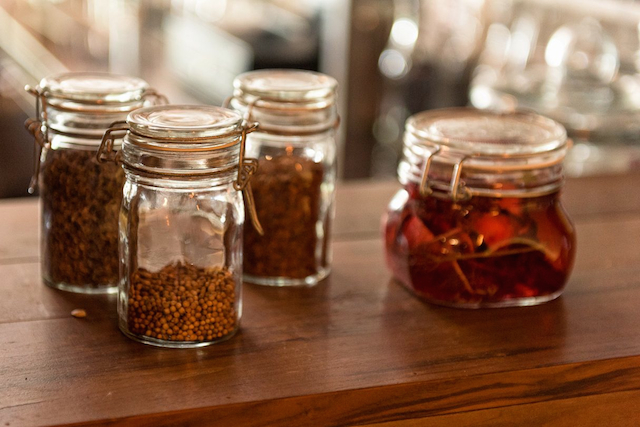 * This post has been updated from an earlier version.