This final stretch of sticky summer is typically an uncomfortable, uninspiring time for workplace attire. Simplify what it takes to look polished with some easy ideas.
1. Be Smart About Your Blouse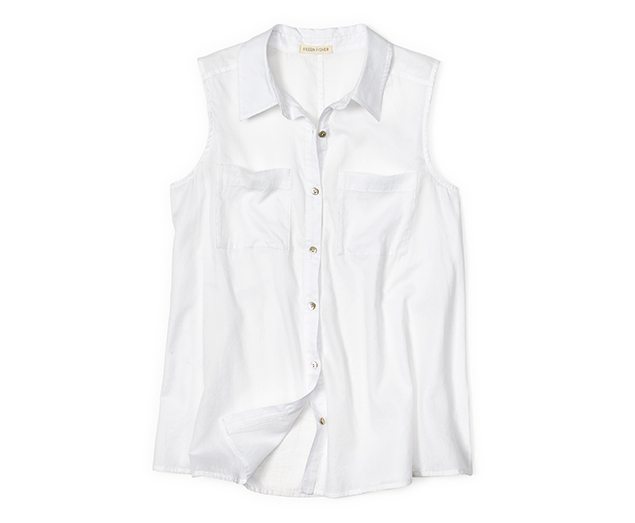 Stick with natural fabrics such as linen and cotton—they don't lock in odor as badly as their synthetic counterparts do. Wider sleeves and armholes are the easiest way to guarantee a no-sweat ap- pearance, and roomy cuts look polished tucked into skirts and pants while still providing breathing room. Put away those French blue button-downs for summer; crisp white—as in this Classic Collar Sleeveless Shirt in organic cotton-twill voile ($168 at Eileen Fisher, similar at Nordstrom)—is the one solid color unlikely to show perspiration. Or you can reach for a heavily repeated pattern such as a skinny stripe or small floral; the light/dark contrast will obscure any sweat.
2. Opt for Undergarments That Keep You Fresh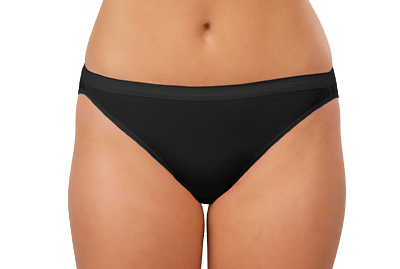 Local designer Angela Newman's Knock Out! panties ($17 to $32), are made with a patented fabric that absorbs odor and wicks away moisture. They don't all look as heavy-duty as they sound—styles range from no-nonsense briefs to flirty lace thongs.
3. Slip Into a Full Skirt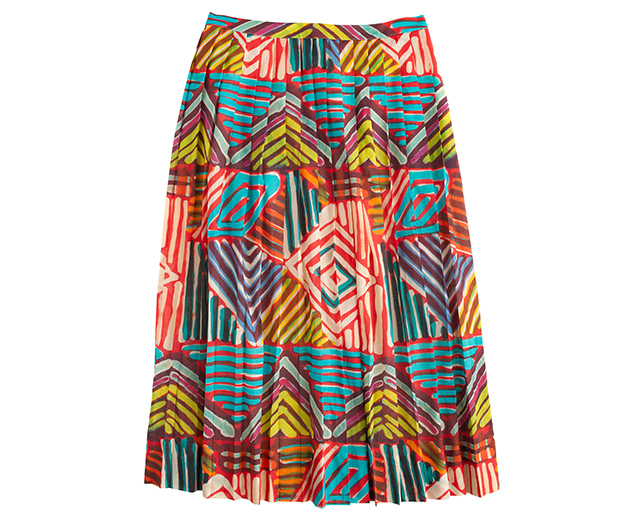 More fabric is your friend. A-line and circle skirts, such as this Cotton Circle Skirt in "geo brushstroke" ($148 at J. Crew, similar here), are cut away from the body, keeping you cooler. You'll want a skirt that's lined; if it isn't, wear a slip to keep it from clinging.
4. Stick With Sandals—The Sophisticated Kind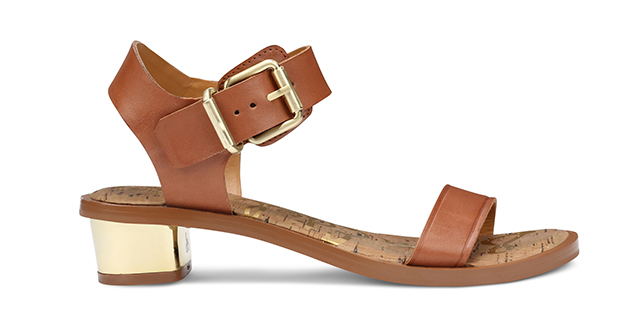 No need to stuff feet into toe-pinching pumps: Thick straps, stacked heels,and minimal embellishment—such as on the "Trina" sandal ($70 at Sam Edelman)—make an open-toe shoe office-appropriate. Fight perspiration and odor by misting feet with the Body Shop's Peppermint Cooling Foot Spray ($10) before heading out the door.
5. Swap Out That Statement Necklace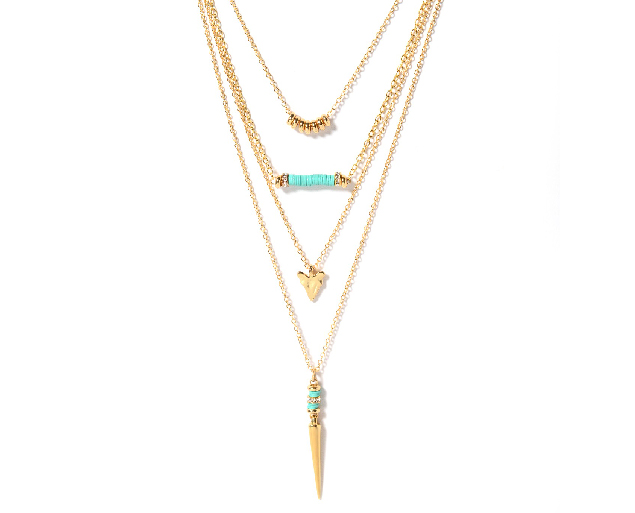 Single-strand layering necklaces—such as the Ettika 4-Row Necklace ($55 at Ettika)—add color to your ensemble without weighing you down.
6. Pile On the Primer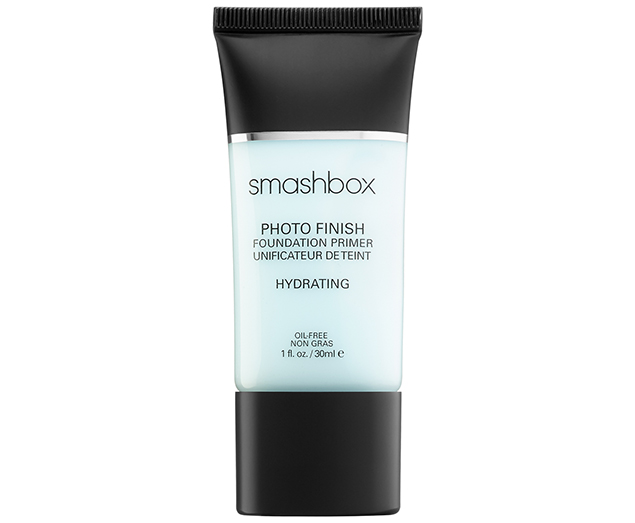 Foundation can melt quickly in humidity—a pre-layer of primer can hold it in place. Amie Decker of Amie Decker Beauty likes Smashbox's Photo Finish Hydrating Primer ($42 at Sephora) because it cools skin on contact.
7. Keep Makeup at a Minimum

Beyond foundation, Amie Decker sticks with mascara, a swipe of lip color, and eyeliner. Kat Von D's Tattoo Liner ($19 at Sephora) is her favorite for staying power.
8. Think Pineapple, Not Ponytail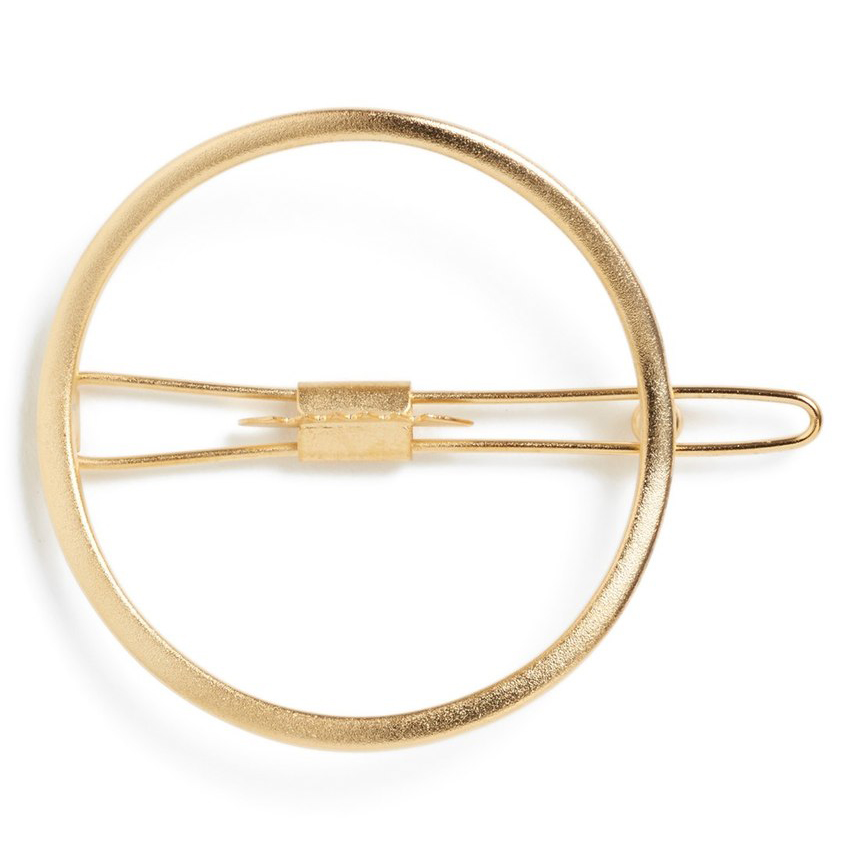 Running errands all day? Pull longer locks away from the neck—to avoid contact with sweaty skin—with the "pineappling " technique, says Megan Atkinson of Bella Bethesda salon: Tip your head upside down and gather hair atop your head. Twist it, then wrap it into a bun secured with a claw clip or bobby pins. Take your hair down when back at the office, and you'll be left with loose waves. If an all-day updo is your style, try a minimalist open barrette like Mrs. President & Co.'s "Large O" ($33.60 at Nordstrom).
Fashion editor Sarah Zlotnick can be reached at szlotnick@washingtonian.com and Instagram.
This article appears in our August 2015 issue of Washingtonian.