One of the benefits of Washington weddings is that we get to see the celebrations of all different cultures and traditions. That's partly why we loved An Nguyen and Eddie He's nuptials so much—their beautiful traditional tea ceremony gave way to a stunning outdoor marriage ceremony before their reception at Goose Creek Gardens & Pavilion. But we also just adore all the sweet moments of pure exhilaration and joy—such as during an impromptu piggyback ride—on An and Eddie's faces in these photographs taken by Clarence Chan Photography.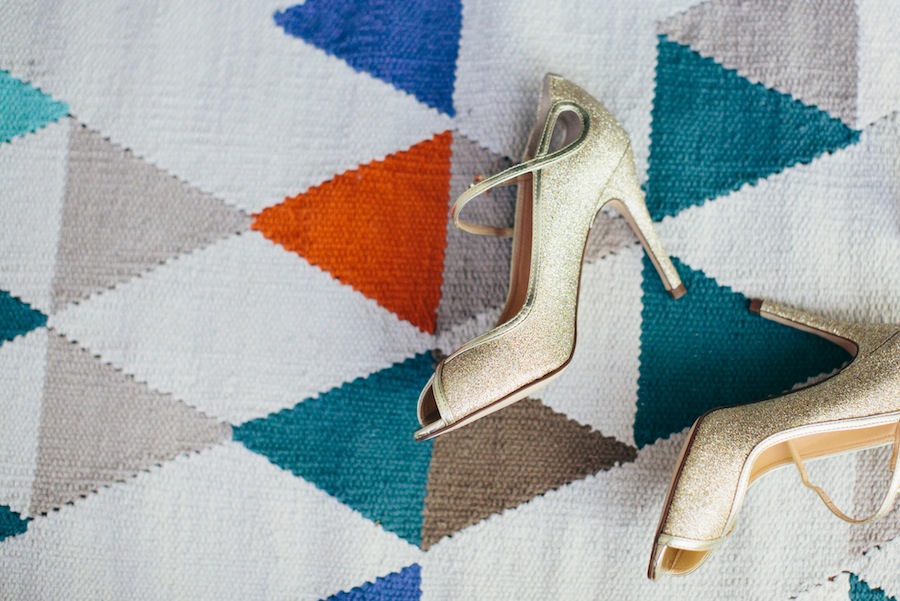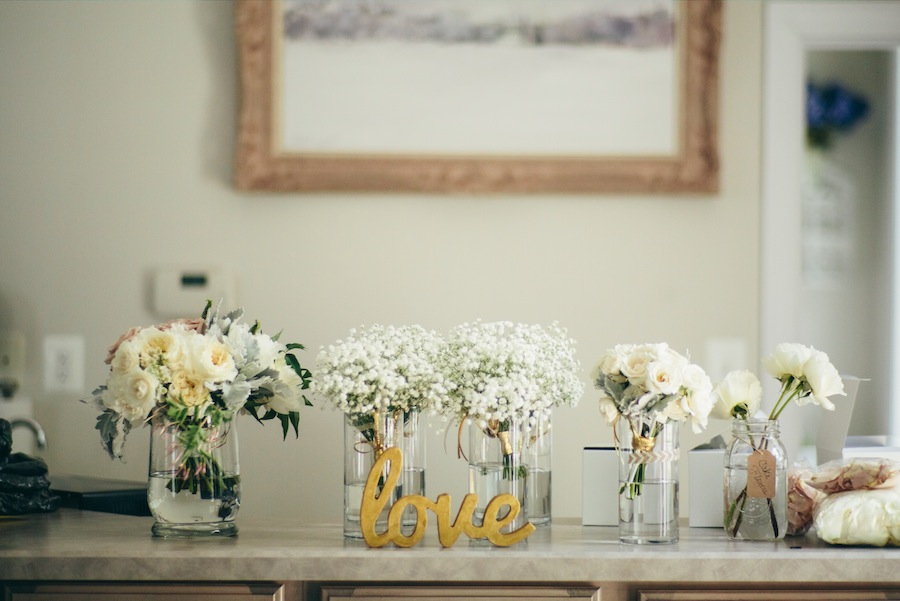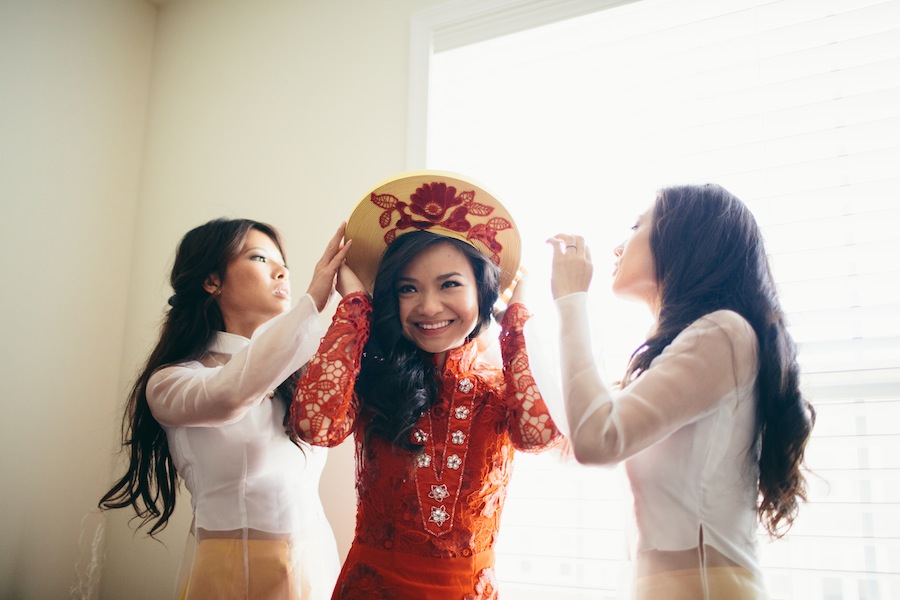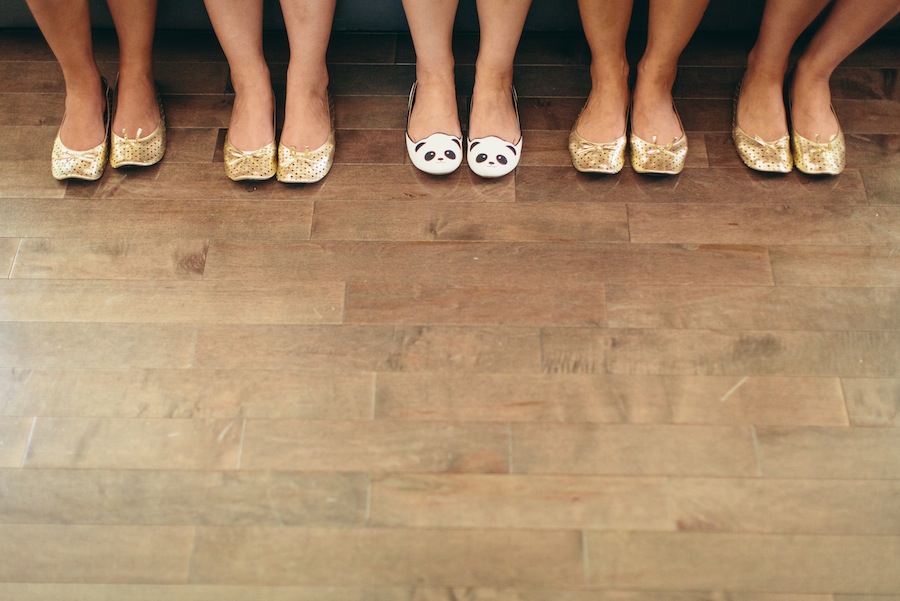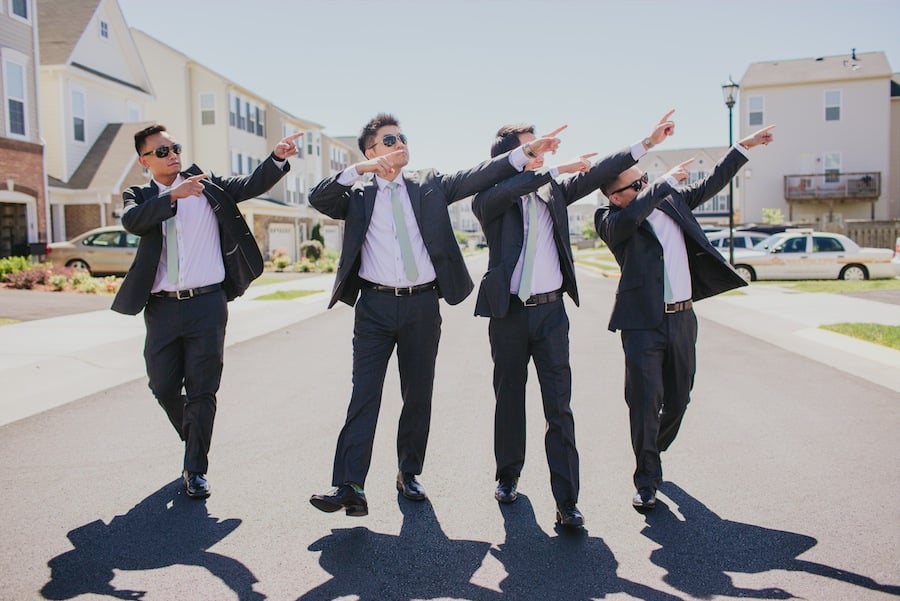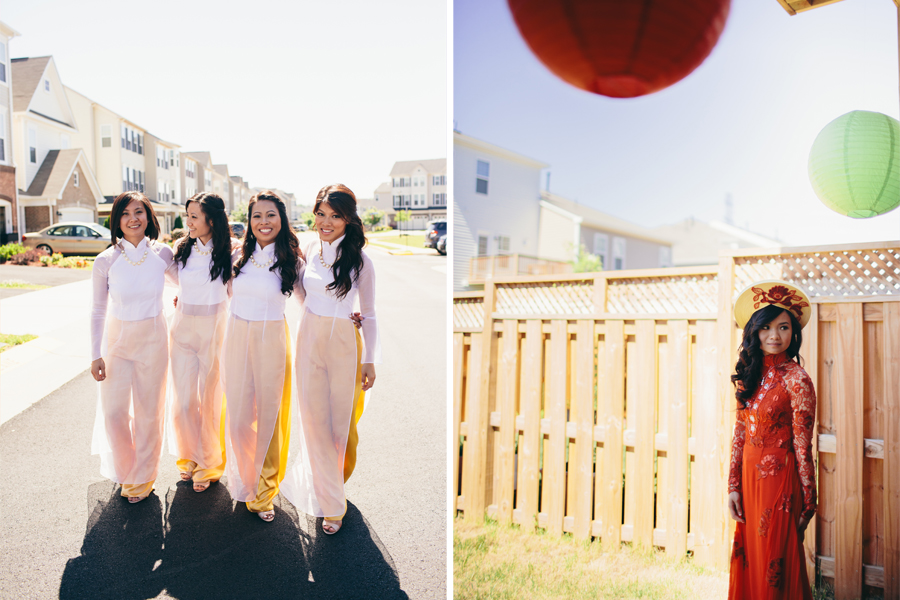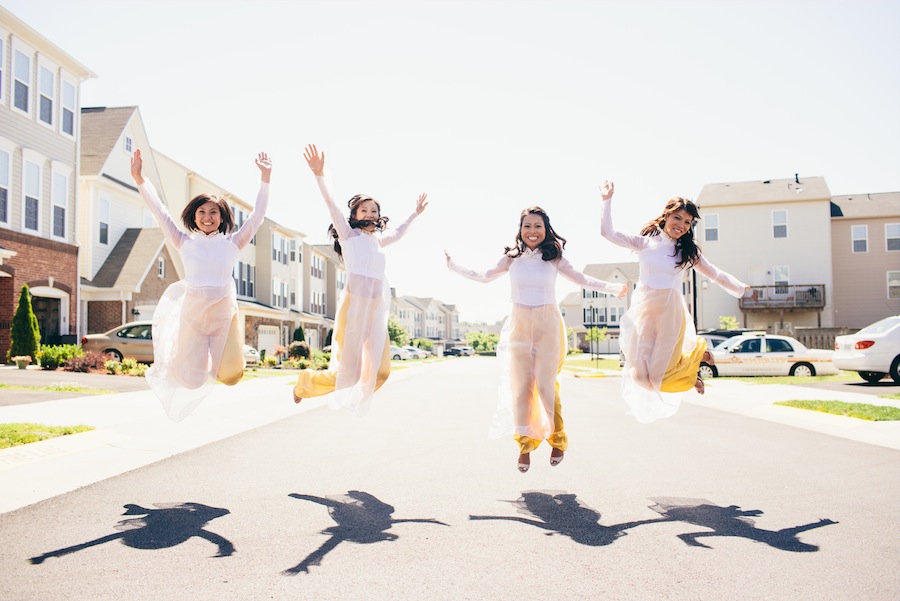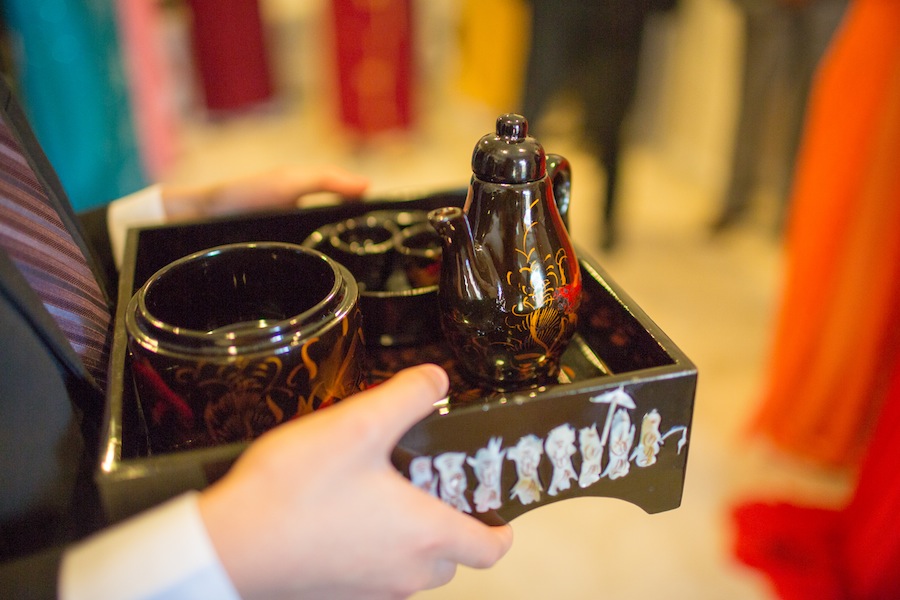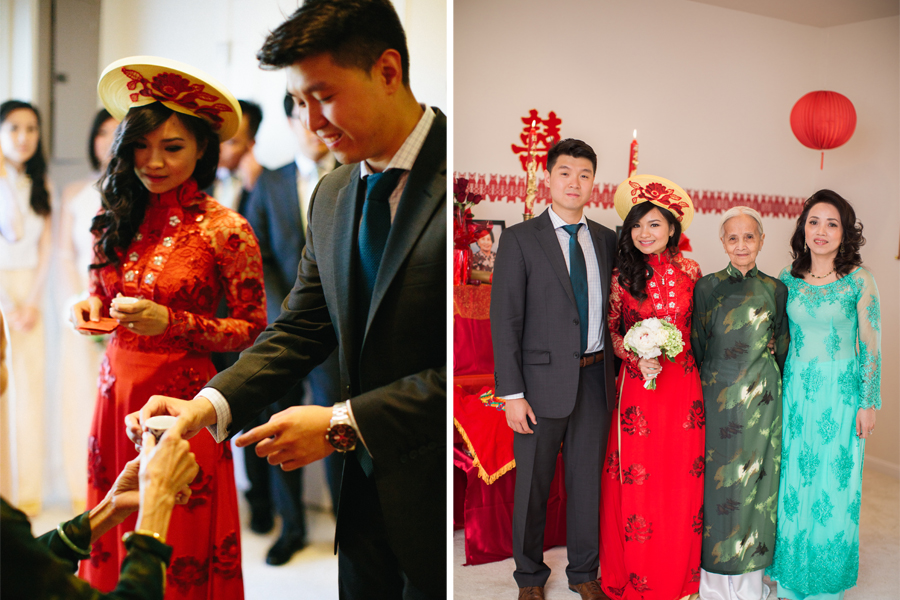 When An and Eddie first met, neither thought much of the other—she viewed him as just another nice guy, and he initially thought she was immature. But when they did go for a first date, it was on a night that was magical all in itself—the New Years Eve Festival in Old Town Alexandria—and both left that night open to see where the relationship would take them.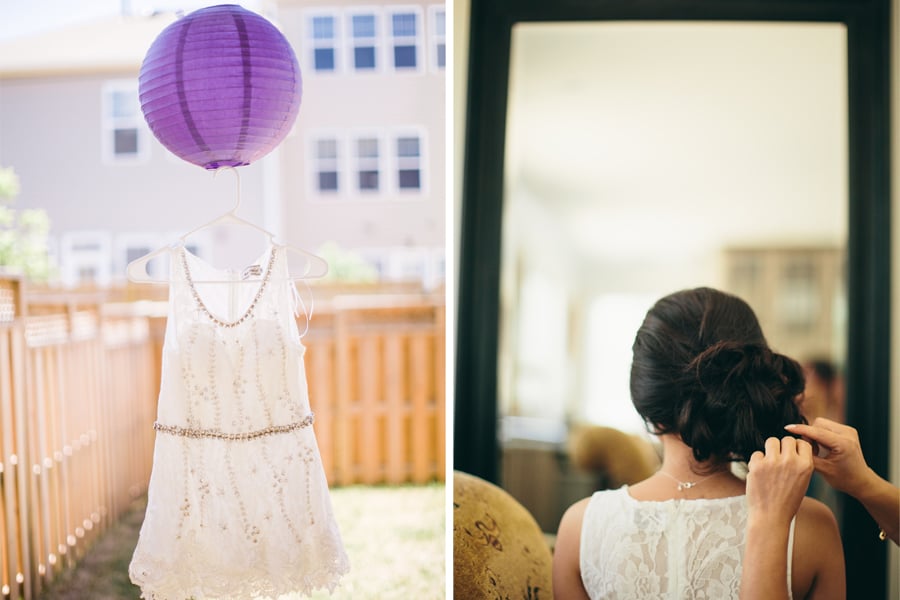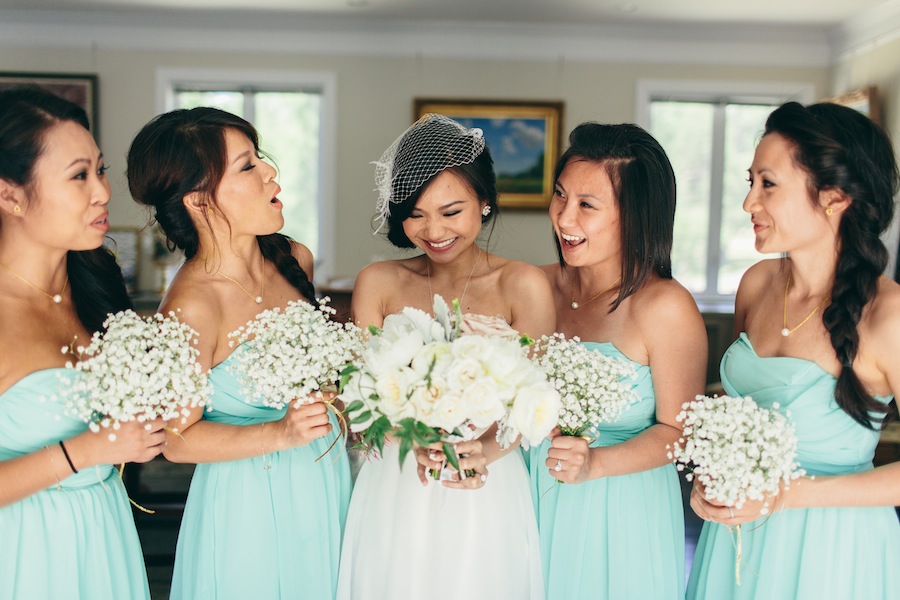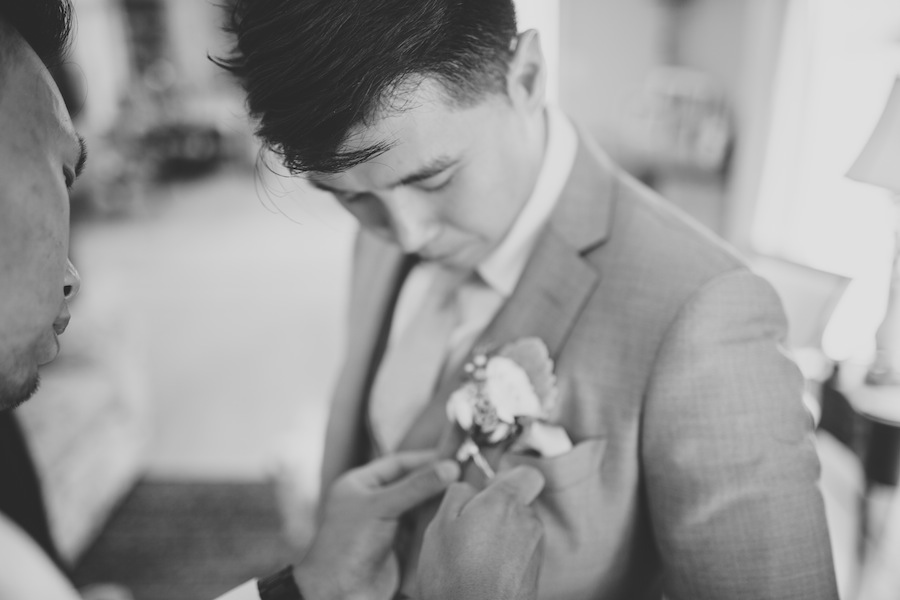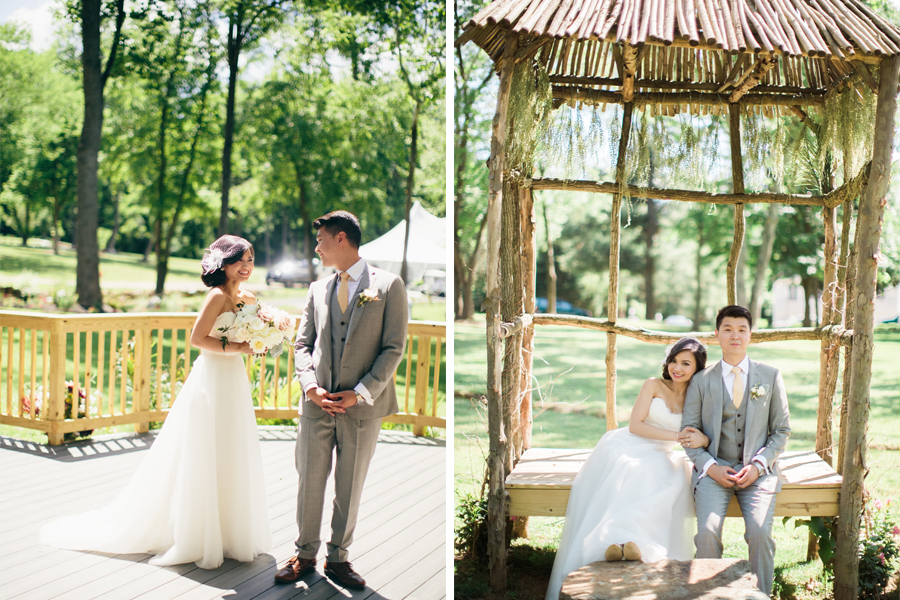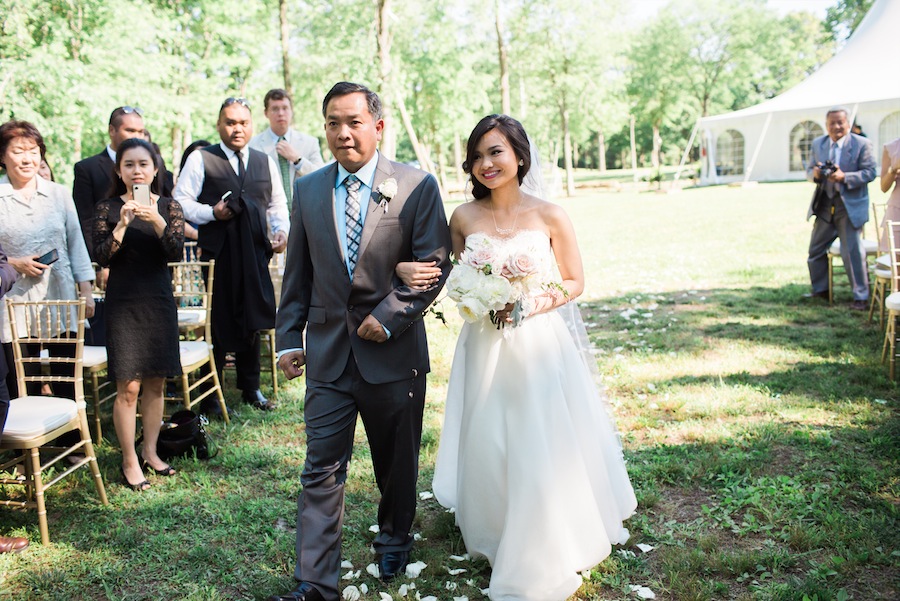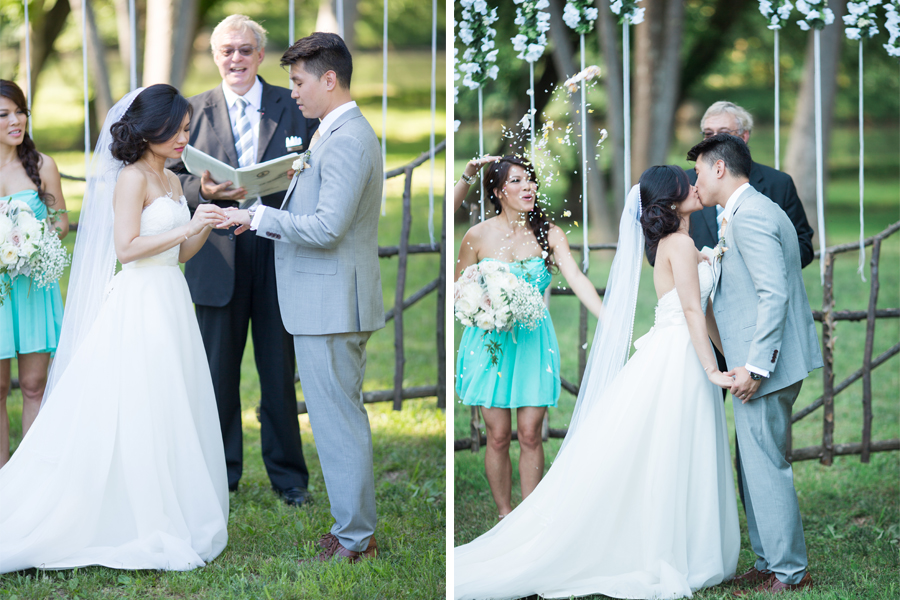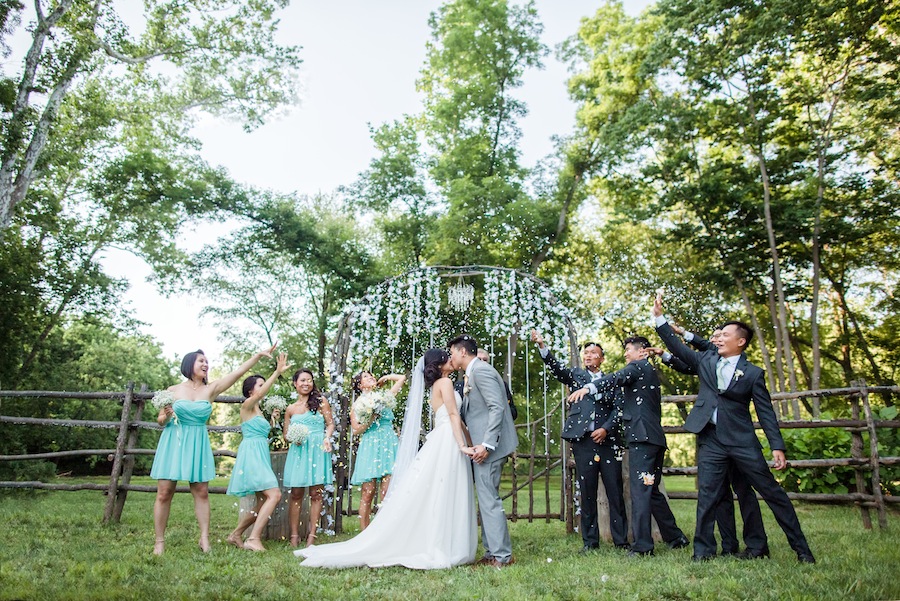 Four years later, their initial reactions had blossomed into love. Eddie brought An to meet up with friends at their favorite sushi spot, but when they arrived at the restaurant, An was surprised to find that Eddie had reserved the private tatami room. When he opened the doors, An was shocked to find all of her closest friends inside, and Eddie on one knee beside her, ring in hand.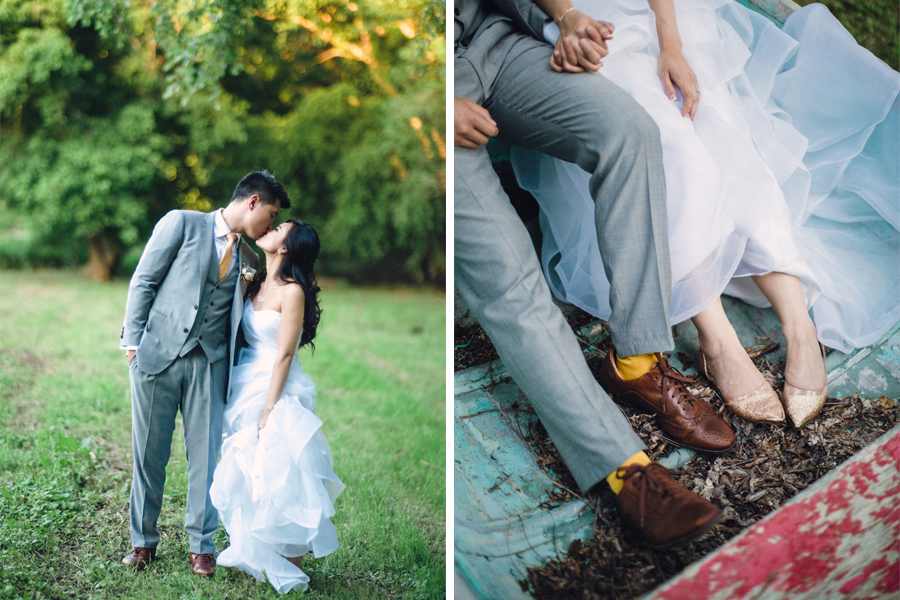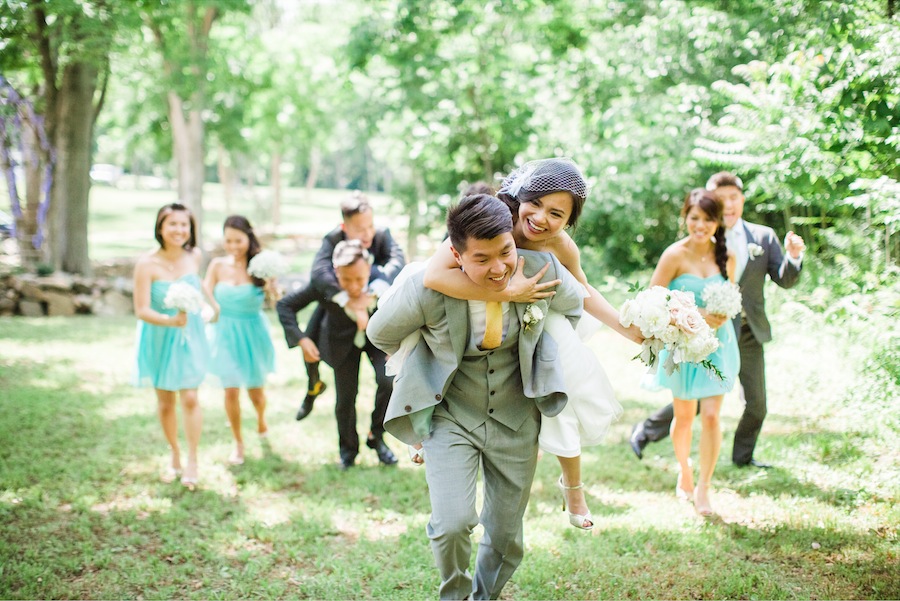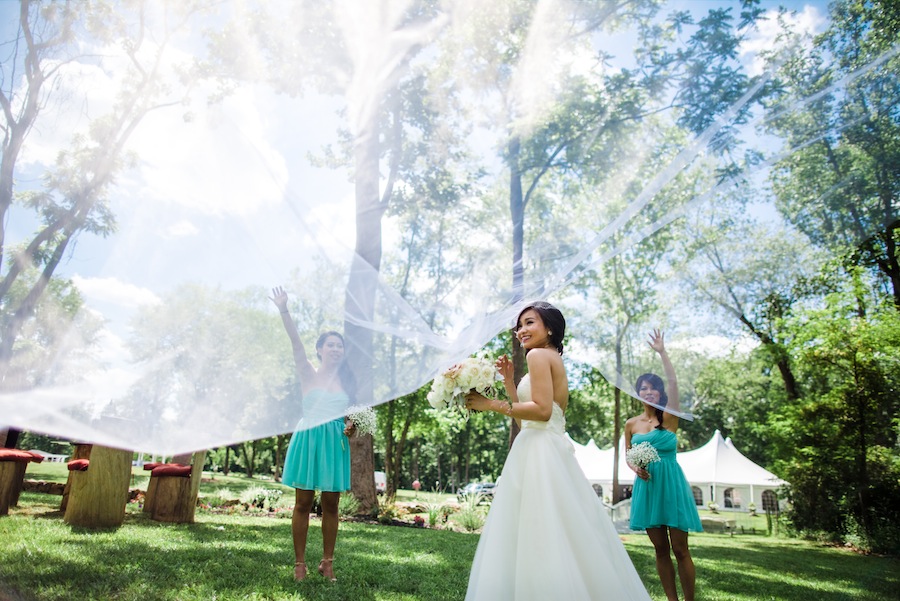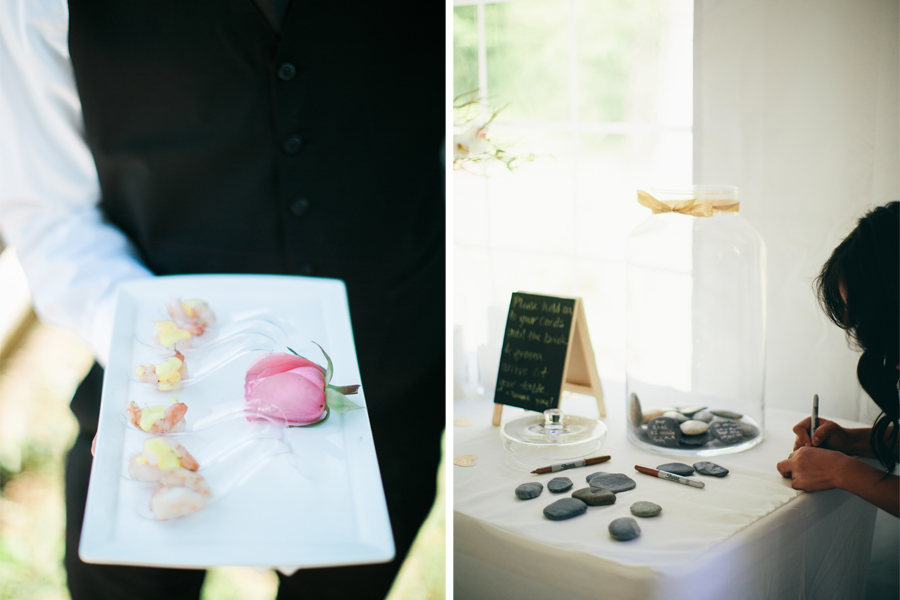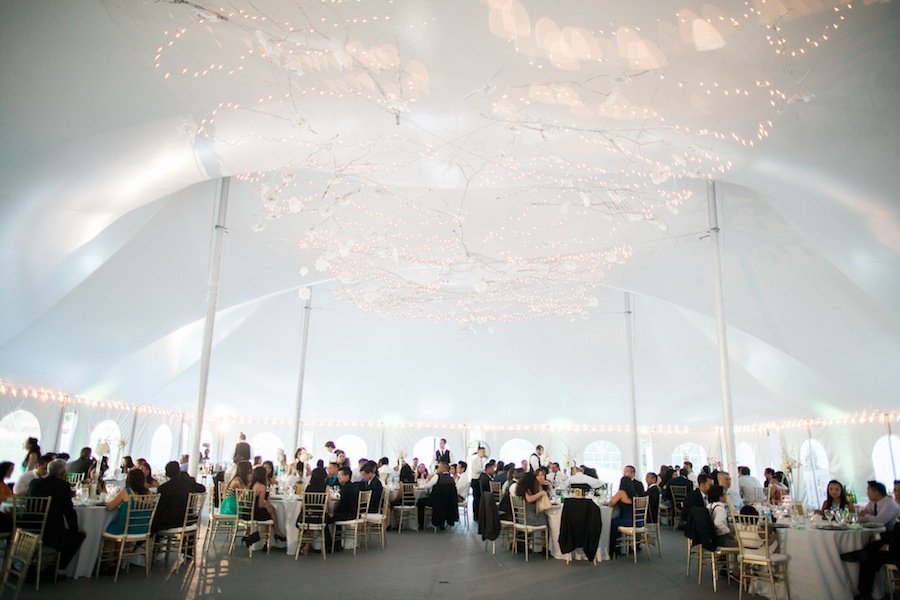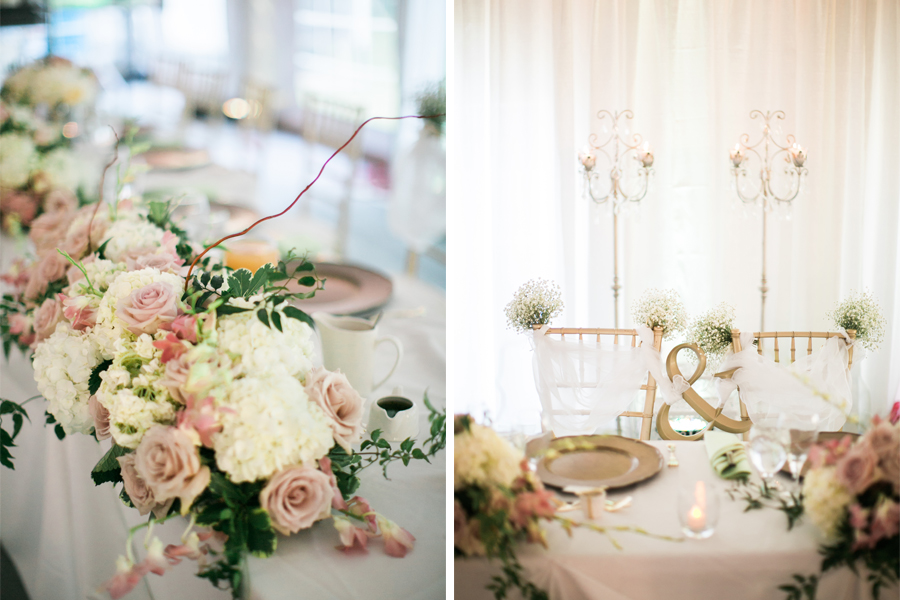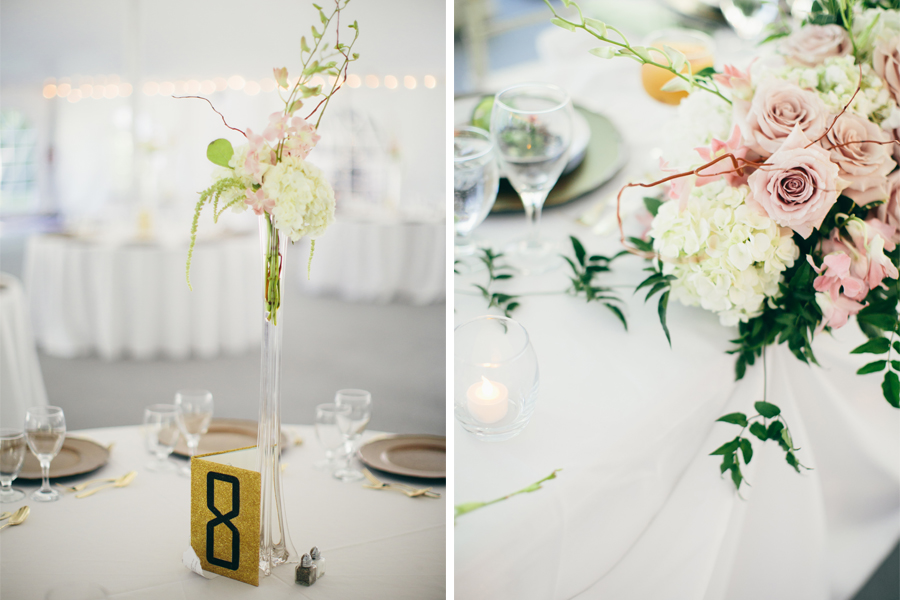 For their wedding on June 7, 2014, they began the day with a traditional tea ceremony at a private home, before the bride changed into a white dress and the groom into a gray suit. Their ceremony at Goose Creek Gardens & Pavilion took place outdoors beneath a stunning floral arch before they moved into a tent for the reception. A number of DIY touches brought the day together in a personal way–one of An's bridesmaids did her hair and makeup, the couple made their own invitations, and they opted to plan everything themselves.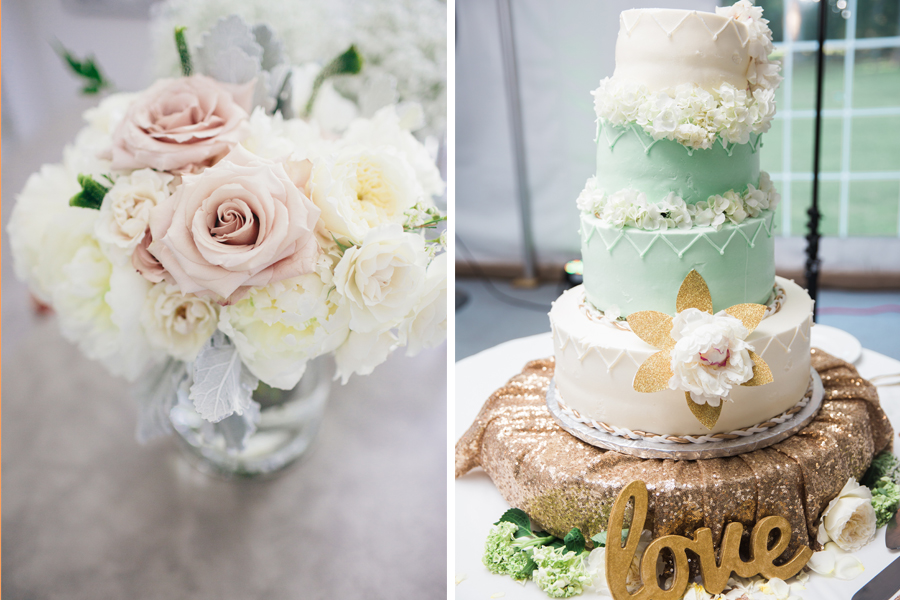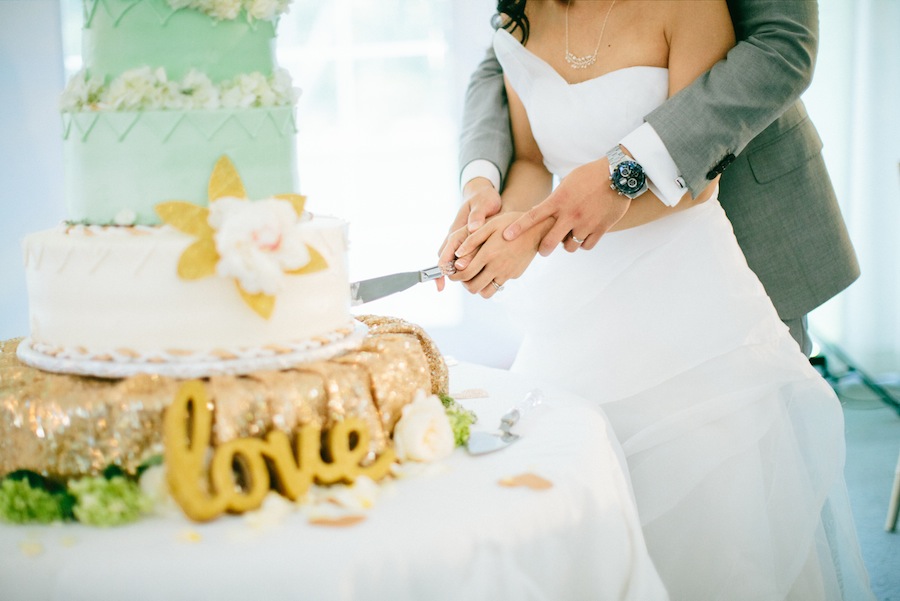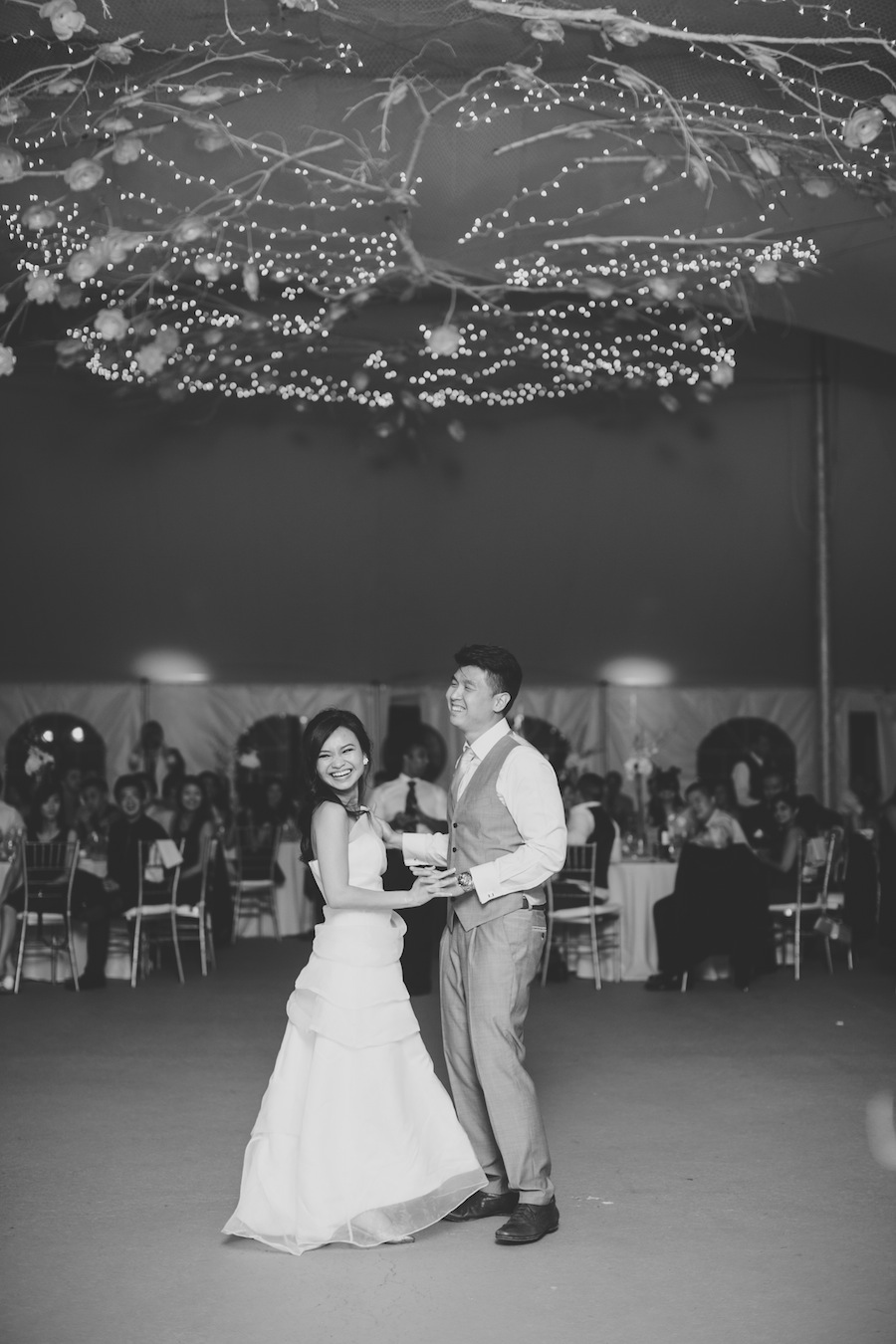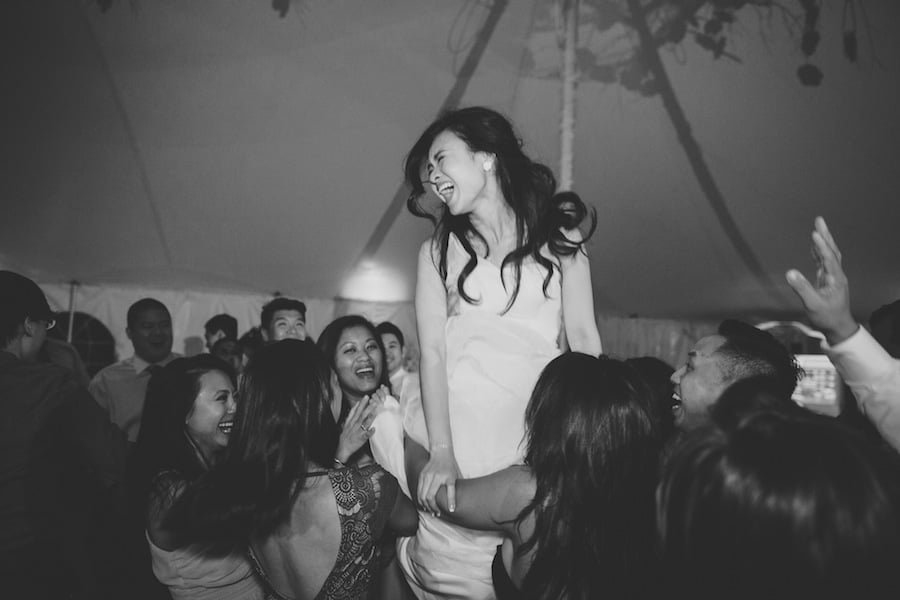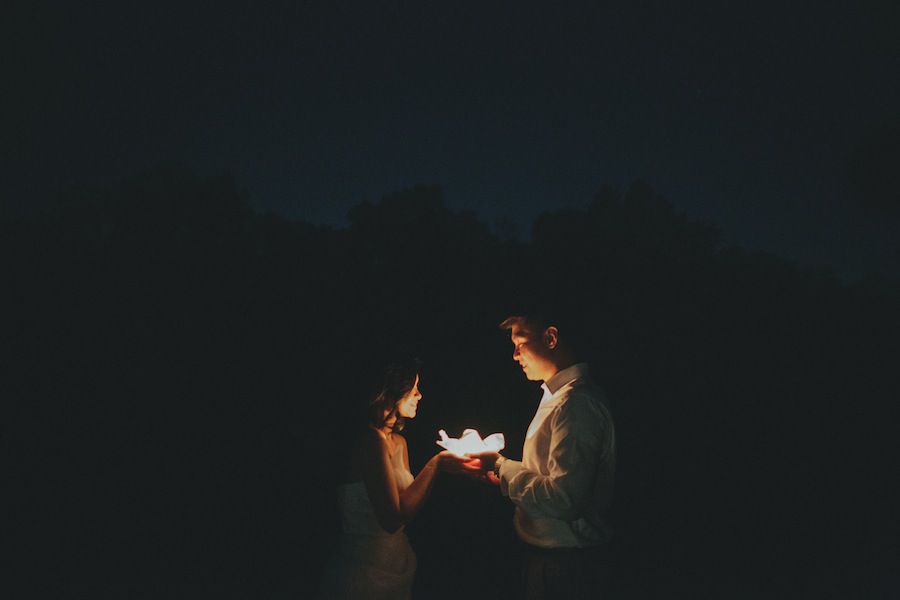 The guests sipped on apple Sake and were entertained by the couple playing the blindfold game during the reception, before leaving with special Sake cups to remember the magical night.
VENDORS
Venue: Goose Creek Gardens & Pavilion | Photographer: Clarence Chan Photography | Bride's Gown: Bridal Bliss Designs | Groom's Tux: Black Lapel | Hair and Makeup Artist: Leah Le | Cake: Maison Culinaire | Florist: Wild Green Yonder | Caterers: Maison Culinaire | Videographer: Stan Pe Films | Music/Entertainment: Premier DJ Services
Digging the groom's gray attire? Here's our list of the best suiting shops in the area to help your groom go down the aisle in style.