Anna and Dan Kahoe, the owners of U Street's interiors mecca GoodWood, moved into their funky, vintage-packed carriage house in Blagden Alley about eight years ago, long before a rush of shops and restaurants invigorated the neighborhood. The property sat far back from the street and the lot was so overgrown with weeds and covered in detritus that Anna says it "looked like a Motel 6 in Guadalajara." Now, two years after bringing in S2 Development and architect Shawn Buehler of Bennett Frank McCarthy, that lot full of weeds is well on its way to becoming a small but luxurious condo building designed to delight homebuyers looking for a modern space to kit out with their eclectic wares.
The building, dubbed Huntress Coal Oil, will house three condos; the smallest unit is in what Anna charmingly refers to as the "cellar." But unlike many of DC's dank, Vitamin D-deficient English basements, this unit was designed entirely around the eastern- and western-streaming light that will come in. Instead of chopping up the unit into a front living room and back bedroom, the Kahoes worked laterally, using a glass wall to partition the space without blocking the light.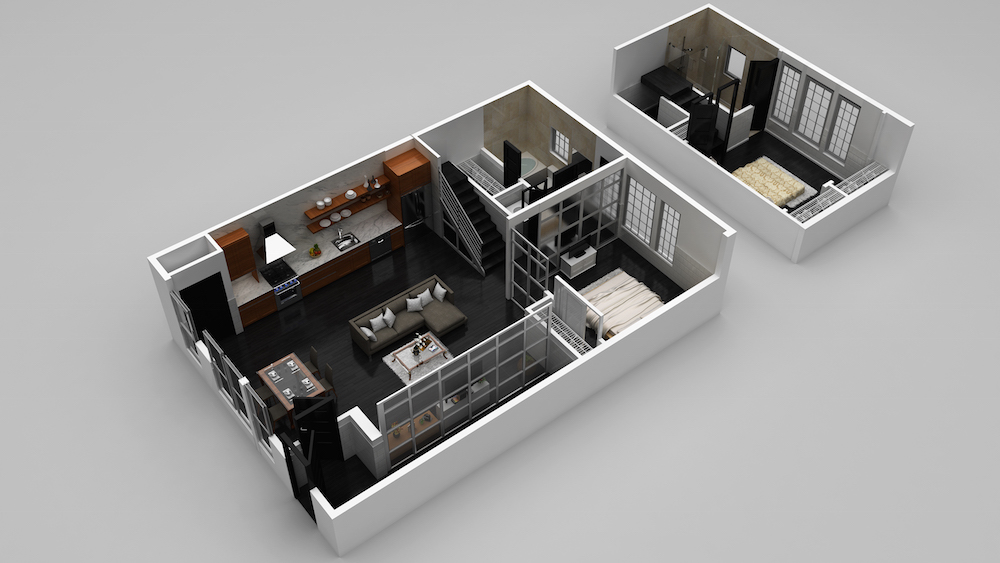 The middle unit, which is approximated to have 1,100 square feet of living space, will boast ten-foot ceilings, a wall of walnut cabinetry, fantastic views of 10th Street's gabled rooftops, and a master suit located upstairs.The top unit also uses abundant glass and walnut in a nod to Mad Men-ish modernism, and also has two bedrooms and two baths and a private deck.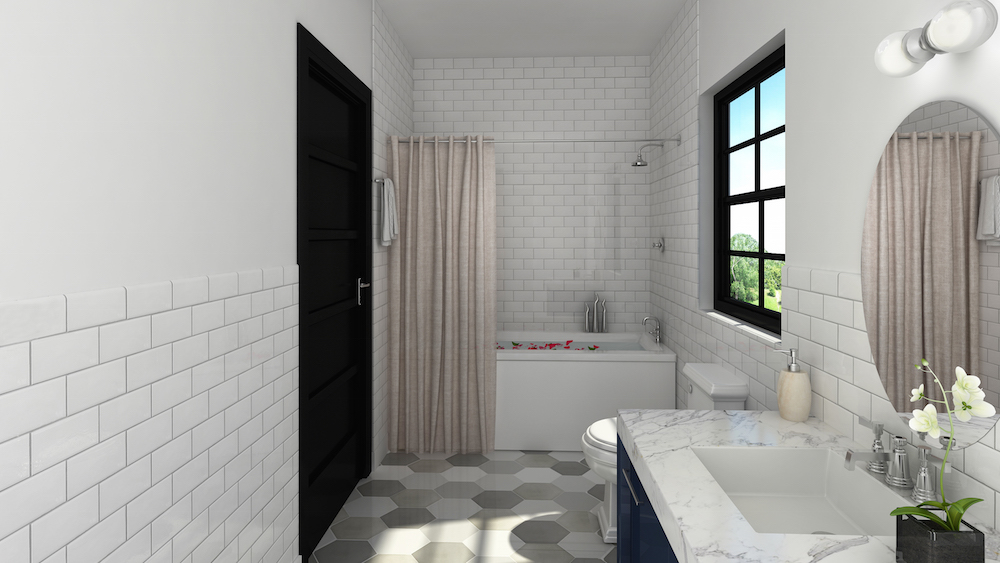 While the exterior is designed to resemble an older facade, the Kahoes didn't want anything fusty or overly-detailed. Instead, their plan was to provide an "elegant, eco-friendly surrounding" that will work as a luxurious background to vintage and modern furniture alike.
The units are expected to go on sale in September.