In January, America's Next Top Model brought their casting call to the Fashion Centre at Pentagon City with the promise that all types—tall and short, male and female—would have a shot at a spot on the show's twenty-second season. But when Nyle DiMarco landed a role, the modeling competition opened up to a whole new type of inclusive: DiMarco is the show's first Deaf contestant.
DiMarco calls Washington his hometown–he attended the Maryland School for the Deafin Frederick before graduating from Gallaudet University with a degree in mathematics. Though he originally planned on becoming a math teacher, when he landed a small role on an episode of ABC Family's "Switched at Birth," DiMarco decided to give acting and modeling a shot. With America's Next Top Model Cycle 22 set to premier on Wednesday, August 5, Shop Around got in touch to find out how the local star will tackle the competition.
You've only been modeling since 2014. What got your career rolling?
My modeling experience before the show was borderline amateur. I was new and I was shooting with Tate Tullier, who is a Deaf photographer, and he basically trained me and taught me some moves I can do to look appealing.
How'd you land your role on the show?
The show found me through my accounts on social media and models.com, which is where I showcase my work. Honestly, ANTM wasn't something that I had ever really thought about doing before, but when I spoke with casting, I thought, "why not!" I didn't participate in the castings calls but I did send in an audition video as part of the audition process.
Watch DiMarco's audition tape:
What drew you to modeling?
I love working with photographers. I love it when I surprise photographers that, despite the fact that I am deaf, I am capable of meeting their vision. I love it that I can read their body language and know what they do not like and what they do like. That's the most fun part. I think being Deaf gave me an increased sense of sight.
What are you most exited about?
I'm really excited to educate the world about what Deaf people can do. It is not about the fame; I'm just excited about being the first Deaf model on the show and shattering people's thoughts. People are already commenting on ANTM pictures and direct messaging me on all social media platforms, ignorantly asking me how it's possible that I can model. This shocks me because the fact that I can't hear has no impact on my ability to be a great model.
What's the hardest part of modeling?
The hardest part of modeling is giving out energy. You need to really know how to channel your energy and give it out. I know it sounds ridiculous, but once you get ahold of that skill, your pictures will come out alive.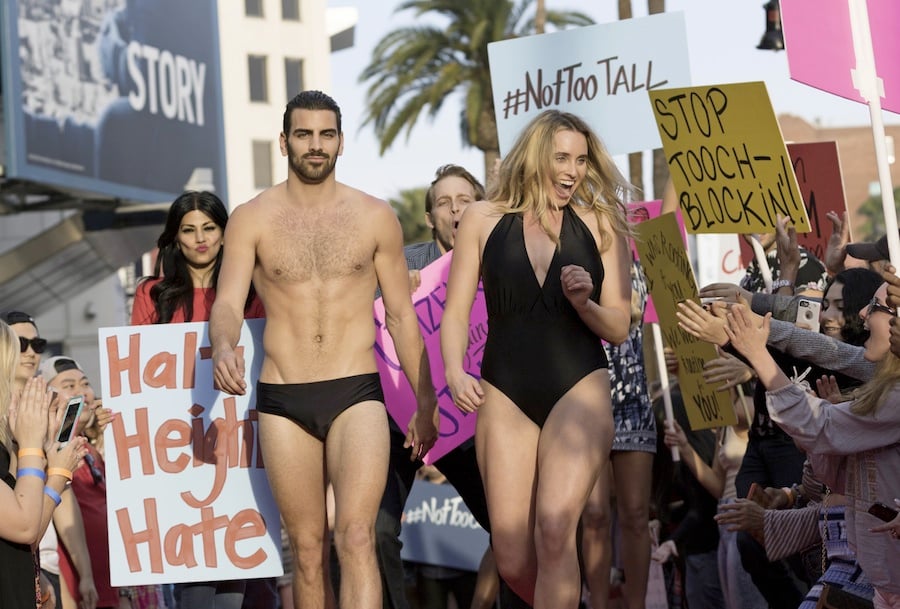 Do you think you're going to have more to overcome than the other contestants?
Even though ANTM told me I would have a sign language translator with me when necessary, I knew I was up to a bigger challenge than the other contestants. I was worried that I would miss some important side conversations or important information that would benefit me not only during the competition but for life.
What's your strategy for the competition?
My strategy is to work with the judges and the photographers and to really prove to them that I am here because I want to win and that I am America's Next Top Model. I did not want to just be here because I'm Deaf–I am more than just a Deaf person.
What will you do if you become America's Next Top Model?
If I win ANTM, I will pursue (modeling) as a career. Not only that, I will go back to school and earn my masters in administration or marketing and hopefully, eventually, I will have my own product/brand.