Former Duke's Grocery chef Alex McCoy is having a busy year between traveling in Thailand and competing on the Food Network Star. Though the chef was just cut from the show's final four, he has good news to share: a lease signed with business partner Hunter Campbell at 845 Upshur Street, Northwest. Though the name is still in the works, the Southeast Asian concept is coming together for a fall opening. Here are early details on what you can expect.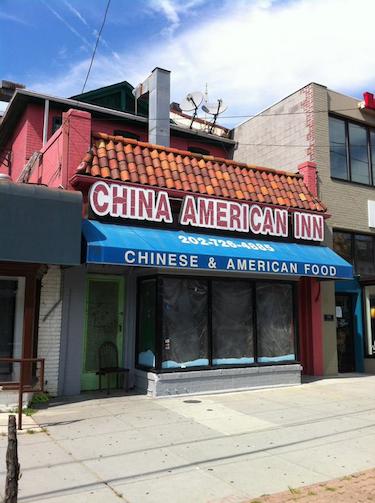 House-made noodles, locally-grown Thai ingredients
McCoy is angling for a laid-back vibe, but the casual atmosphere won't extend to the kitchen. The team plans to work with local farms to grow as much Thai produce as the Washington climate allows, including pea eggplants for curries, fresh kaffir lime, and turmeric. Noodles for soups and sautés will be house-made, as will all the curry bases and sauces.
Expat-inspired dishes
Authenticity is the goal, but that doesn't mean only serving regional Thai items. "When you travel in Southeast Asia you have two experiences: the cultural experiences with the temples, food, and people—and then a phenomenal traveler's culture too," says McCoy. The restaurant's concept will also draw on expat traditions, like beet and grilled pineapple-topped "Aussie burgers" that one finds among the many Australian travelers, or Balinese dishes. "That's the inspiration for this place," says McCoy. "We want to introduce people to Thai cuisine, but frame it in the eye of a traveler."
Fried grasshoppers
Diners can expect some lesser-known specialties alongside crowd-pleasers such as whole marinated chickens roasted and served with sticky rice. A daily-rotating curry will go beyond red and green with options like Northern-style pork or jungle curries traditionally made with frog's legs. Another possibility for experimental eating: grasshoppers fried with plenty of chili and lime. "They're a great bar snack," says McCoy.
A large outdoor patio
The former China America Inn space, a 1930's-era building, boasts a 1,200 square-foot back patio, which will be designed for an indoor/outdoor feel. The interiopr portion of the restaurant and bar will open first, while the al fresco half is slated to debut the following spring.
More concepts to come
Though no other leases are ready, McCoy says he and Campbell have a few more concepts in the works and are actively looking for spaces. Not all will be Asian, or sit-down dining—the duo have ideas for a sandwich shop, as well as a bar. "We want to create restaurants that have crave-worthy food, and that could be South American or European," says McCoy. "The key is no compromise on quality."